Latest F1 news in brief: Monday
Steiner says team must not get complacent

Steiner: Haas must manage expectations

Verstappen: Toro Rosso can be third best
How has qualifying evolved in Formula 1?
Red Bull set for Oman demonstration
Monza reiterates confidence over new F1 deal
Steiner: Haas must manage expectations
Haas Team Principal Guenther Steiner says the outfit is not "arrogant" and must manage its expectations after scoring points on its Formula 1 debut in Australia last weekend.
Romain Grosjean and Esteban Gutierrez locked out the penultimate row of the grid but the Frenchman moved forwards, aided by the red flag period caused by Gutierrez's collision with Fernando Alonso, and finished sixth.
It marked the first time a new team had collected points on its debut since Toyota's Mika Salo finished sixth at the corresponding event 14 years previously, but Steiner is keen to play down lofty ambitions.
"I think our plan is working, but we won't finish sixth every weekend, so we need to be careful with our expectations," Steiner said ahead of next weekend's Bahrain Grand Prix.
"I think we showed that you can start a new team and end up in the midfield. We were not last in Australia, which was one of our goals, and I don't think we will be last this year.
"How far we've come is a sign that our plan is working.
"[But] we are not being arrogant about our early success and we will have our races where we will underperform."
Steiner added that Gutierrez will be given a new chassis following his high-speed collision with Alonso.
"Some of the parts, for example the chassis, were sent back to Europe to be checked and fixed because we can't do it on site in Bahrain," he explained.
"We have enough spare parts to build up another chassis, so we will use that. Then the chassis that is repaired will be sent to Bahrain via air to serve as our spare.
"The guys will have to work day and night to get to Bahrain, but it's all doable. Our spare quantity is down, but we have enough to get going again, so we will just keep on working."
Max Verstappen leads Rosberg in Australia
Verstappen: Toro Rosso can be third best
Max Verstappen is confident that Toro Rosso can emerge as the third best team behind manufacturers Mercedes and Ferrari, following the outfit's performance at the Australian Grand Prix.
Verstappen qualified in fifth position and spent the first stint in fourth place, fending off Lewis Hamilton, before slipping back to 10th after the red flag period and subsequent strategy change.
Verstappen is optimistic that Toro Rosso is in a good place but also wary that it must take advantage of its current position, due to its use of a 2015-specification Ferrari power unit.
"I expect a better season with even more growth," he explained during an interview with Gazzetta dello Sport.
"It depends on a lot of factors. The car is competitive and I must take advantage of these opening races to earn important points.
"Given where we started in Australia, we now realize we can be the best team after Mercedes and Ferrari. It's great that a lot of people are surprised by Toro Rosso."
Verstappen, whose future beyond the end of 2016 remains uncertain, also praised the approach of Ferrari's Sebastian Vettel.
"Drivers that are comfortable with their team and know how to motivate them always stick out to me," he added.
"Vettel is a great example of that. He knows who to work with the mechanics and everyone is on his side. I think that spirit is the most important thing for a driver."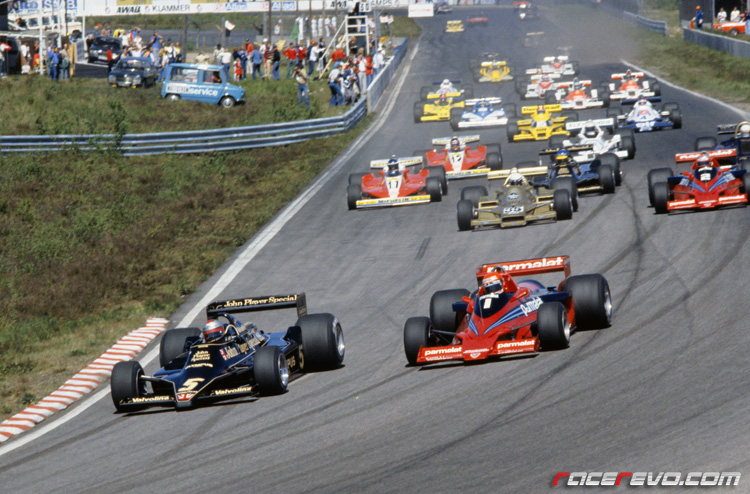 For the first 45 years F1 qualifying remained unchanged
How has qualifying evolved in Formula 1?
Qualifying has been a key talking point so far in 2016, with the introduction of live knockout sessions, but how has the system changed across Formula 1's 66-year history?
1950 – 1995
This was a fairly simple format for the first four-and-a-half decades of the sport's existence. Typically, there was a session on Friday and one on Saturday, with the quickest driver overall securing pole position. There were tweaked regulations, such as one-lap qualifying tires, while from 1993 drivers were restricted to 12 laps in qualifying. There was even pre-qualifying for several years as the number of drivers exceeded the capacity of the grid.
1996 – 2002
In order to increase the spectacle (as pole position could sometimes be set on a Friday), qualifying was changed to become a one-hour shootout on a Saturday afternoon, with 12 laps available for each driver, typically used in four lots of three (out lap, hot lap, in lap).
2003
In the biggest change to qualifying in history, drivers were now permitted just one flying lap on a Saturday afternoon, with each racer setting a lap in succession. The running order for this session was dictated by a one-lap shootout on Friday, with the slowest driver going first on Saturday and so on. A driver's qualifying lap was set on the fuel levels which they would carry into Sunday's Grand Prix.
2004
The format was tweaked a year later, with the session to dictate the running order being held shortly before qualifying, and the running order in the first session decided by the result of the previous race. However, it sometimes meant that drivers deliberately went slowly in the first session in order to be given an advantageous position for their hot lap.
2005
An aggregate system was selected for 2005, with drivers setting one lap on Saturday afternoon on low fuel, before a further lap on Sunday morning on race fuel, with the times combined to form the grid. It was unpopular and dropped after only six events. Saturday's session was thus revised, with drivers posting times on race fuel and running in the reversed finishing order from the previous race.
2006 – 09
One-lap qualifying was put in the bin and a three-stage knockout format was introduced, albeit with minor time tweaks throughout the course of the year. One primary issue was that the system of allocating race fuel meant that drivers often circulated merely to burn fuel in Q3, with the qualifying laps still set on heavy fuel loads. This stage was tweaked in 2008, though the top 10 was still often determined by fuel loads.
2010 – 15
The Q1, Q2, Q3 format was retained, albeit the number of drivers eliminated in each session modified to account for the number of teams. However, the ban on in-race refuelling at the start of 2010 meant that a proper Q3 shootout took place, with the fundamentally quickest driver on pole position, the first time this had been the case in eight years.
2016
The knockout format was retained but tweaked such that drivers were eliminated at 90-second intervals, rather than at the end of each session. It proved to be universally unpopular but teams, FOM and the FIA could not unanimously agree on changes and the format will be used once more in Bahrain next weekend.
Red Bull set for Oman demonstration
Red Bull will demonstrate a Formula 1 car along a specifically designed course at the Muttrah Corniche in Oman next month.
Red Bull's showrun team will visit the country on Friday 8th April, with former Formula 1 driver David Coulthard set to pilot one of the outfit's showcars.
It will be the first time a Formula 1 car has run in the country, which is located on the Arabian Peninsula.
An exhibition will also be held on the preceding day, with the showcar on display across various locations in Muscat.
Monza says its confident, but unless they pay Bernie what he wants, they won't have a race
Monza reiterates confidence over new F1 deal
Officials at Monza have reiterated their confidence that the circuit can strike a new deal with Formula One Management as it bids to remain on the calendar beyond the end of 2016.
Monza has been negotiating a new deal for several months, with reports in the Italian media last week suggesting that they had failed, and that a move to Imola or Mugello was more likely for 2017.
Monza has dismissed such suggestions and insists it is focused on concluding a new contract which would secure it as the home of the Italian Grand Prix.
"Autodromo Nazionale Monza has not received any official communication concerning the failure of negotiations to renew the agreement with FOM in order to keep at Monza the Italian Grand Prix even after 2016," a spokesperson told GPUpdate.net.
"We cannot but reiterate our confidence in the President of Automobile Club Italia, Angelo Sticchi Damiani, who is fully committed to ensuring that Monza may continue to be the location of the Italian Grand Prix in our country.
"SIAS Management [Monza's management group] will continue to act responsibly by making available a part of the economic funds required to ensure the renewal of the agreement and to carry on the economic recovery plan they have been assigned to."
Bernie Ecclestone indicated earlier this week that he was "certain" a new deal with Monza will be concluded.