Aquarium construction will not impact LBGP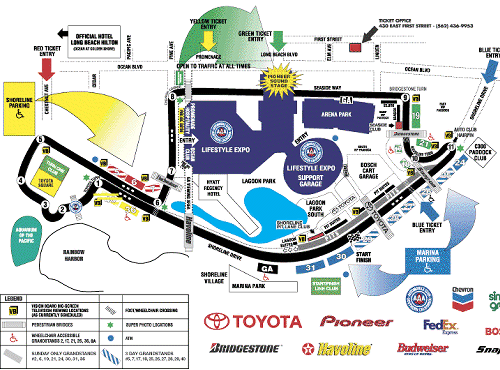 Long Beach Circuit
The $53-million expansion of the aquarium in Long Beach, Calif., will not cause any disruption to the Toyota GP of Long Beach.
The Aquarium of the Pacific is planning a $53 million wing that represents the first major expansion in its 18-year history.
The whale-shaped Pacific Visions wing will include a state-of-the-art immersive theater, a new art gallery, 6,000 square feet of floor space for animal exhibits and room for cultural events.
The 300-seat Honda Pacific Visions Theater will feature a curved 130-foot by 32-foot screen and a retractable 30-foot-diameter floor projection disc that are intended to immerse visitors in a virtual ocean environment.
"We want our visitors to leave Pacific Visions feeling more deeply engaged with the living ocean, knowledgeable about the challenges that face it and us, and empowered to make better decisions and share their new understanding with others," said Dr. Jerry R. Schubel, president/CEO of the aquarium.
The new wing is scheduled to open in 2018. When completed, the aquarium's capacity will expand to 2 million visitors per year.
Long Beach hosts the 42nd TGP on April 15-17, the fourth round in the 2016 Verizon IndyCar Series calendar.