Latest F1 news in brief – Wednesday
Mercedes sandbagging in early races? Can the new Mercedes lap the entire F1 field as Marko claims?

Mercedes 'can lap entire field' – Marko

Tire rules have spiced up F1 – Hembery
Haryanto actually won 'driver of the day' vote
Sparkling wine, not champagne, on 2016 podiums
Alonso, Raikkonen's engines survived Melbourne
F1 Commission asked to approve quali axe
Verstappen defended after Melbourne 'anger'
Bottas hopes new nose boosts Williams
F1 still 'miles' from loud enough engines
Hamilton could retire with fourth title – Stewart
Red Bull 'halo' alternative keeps F1 DNA – Marko
Vasseur happy with drivers, new F1 job
James Allison's wife dies
Dr Helmut Marko claims Mercedes is sandbagging big time
Mercedes 'can lap entire field' – Marko
(GMM) The big question after Melbourne is whether Ferrari can really challenge Mercedes' dominance in 2016.
Sebastian Vettel looked set to win the season opener last Sunday until the red flag and a tire choice blunder, but not everyone is convinced.
"Mercedes can hide their superiority," Dr Helmut Marko, the outspoken Red Bull official, told Auto Bild. "If they want, they could lap the entire field."
Indeed, many believe that the true gap between Mercedes and Ferrari was demonstrated in qualifying.
"I think it's more or less what we expected," Kimi Raikkonen, referring to Ferrari's closeness to Mercedes in the race, is quoted by El Confidencial.
"On Saturday people went crazy because the difference in qualifying was very large, but there were special circumstances. In the race, it was more or less what we expected," he added.
McLaren-Honda's Jenson Button agrees: "Ferrari are definitely closer, which is good. It's great for the sport and we need that."
Ferrari's 2016 car is the first project that has been implemented from start to finish by its highly-respected technical boss James Allison, who this week is grappling with some tragic news.
Italy's La Gazzetta dello Sport reports that the Briton's wife Rebecca, with whom they have three children, has died suddenly of meningitis.
"We at Ferrari are united with him and his family during this period of profound sorrow," the Maranello team confirmed.
Paul Hembery
Tire rules have spiced up F1 – Hembery
(GMM) Pirelli is sure the new tire selection rules have succeeded in spicing up F1.
Although the rules are complex, teams and drivers are essentially now allowed to choose three compounds of tires for each grand prix.
Towards the checkered flag in Melbourne, for instance, it resulted in a fascinating battle between the Mercedes cars on the medium compound and Ferrari's Sebastian Vettel on the super-soft.
"This goes to show how the new regulations have helped to open up a number of different approaches to strategy, with nine of the 16 finishers taking advantage of all three compounds on offer and five completely different strategies covering the top six places," said Pirelli chief Paul Hembery.
And an interesting battle could take place once again in Bahrain next weekend, when the medium, soft and super-soft tires will once again be seen.
That is because while Lewis Hamilton and Nico Rosberg have each selected just one medium compound for the weekend, the Ferrari drivers will have three.
It means the Ferraris will instead have two fewer sets of the soft tires apiece than their silver-clad title rivals, with La Gazzetta dello Sport describing Mercedes' approach as "aggressive".
Rio Haryanto
Haryanto actually won 'driver of the day' vote
(GMM) Rio Haryanto actually won the popular vote as F1 debuted its new official 'driver of the day' plaudit in Australia.
Many were surprised in the hours after the 2016 season opener when the results of the poll were not published.
Belatedly, the winner was declared as having been Romain Grosjean, who powered team newcomer Haas to debut points in Melbourne.
"In the interests of fairness," the official F1 website explained, "multiple votes identified as originating from the same source were not counted."
Indeed, unofficial statistics posted by Twitter users showed that it was in fact Indonesian rookie Haryanto who won, having attracted more than 22,000 votes in comparison to Frenchman Grosjean's less than 14,000.
Haryanto, strongly backed by the Indonesian government, actually had a troubled debut weekend. His awkward pitlane crash in practice earned him a penalty, he started the race last and retired with a technical problem.
"Problems aside, my debut weekend was really special and the support I've had from the crowd here and everyone back in Indonesia has been incredible," he said.
With a population of 250 million, Indonesia is the fourth most populous country in the world.
Hamilton sprays sparkling wine
Sparkling wine, not champagne, on 2016 podiums
(GMM) Champagne will not be sprayed on the F1 podiums in 2016.
In January, we reported that the sport's long-time champagne sponsor Mumm is leaving the sport, with reports saying the $5.5m it paid per year was deemed "insufficient" by Bernie Ecclestone.
Mumm is now the official champagne partner of Formula E.
So after the checkered flag waved in Melbourne last Sunday, it was magnums of 'champagne' supplied by Chandon, the new McLaren sponsor, that were waiting on the podium for Nico Rosberg, Lewis Hamilton and Sebastian Vettel.
The only glitch is that Chandon Brut is actually a brand of chardonnay, not champagne, with McLaren describing it as a "vibrant sparkling wine with a boundless conquering spirit".
F1's champagne history dates back to 1950, when after a grand prix in the Champagne region of France, a large bottle was presented to the winner.
But it was not until 1966 when, at Le Mans, Jo Siffert's accidentally shaken bottle was inadvertently sprayed into the crowd, starting the tradition.
Alonso's Honda engine survived wreck
Alonso, Raikkonen's engines survived Melbourne
(GMM) The engine, gearbox and monocoque aboard Fernando Alonso's otherwise-mangled McLaren-Honda survived his famous crash in Melbourne last Sunday.
Marca, a Spanish sports daily, estimated the damage caused by the shattered carbon-fiber and other disposable components at EUR 300,000, after Alonso barrel-rolled through the gravel after a 300kph impact with Esteban Gutierrez.
But the report said the only real damage to the actual chassis was the mounting points of the suspension, meaning it could return to service later this season.
"The engine and gearbox were also spared," added Marca, which is good news for Alonso amid the tight long-life restrictions on those components.
Max Mosley, the former FIA president, said the most important thing is that F1's safety advances saved Alonso's life.
"Those sort of serious racing accidents, you do expect the driver to walk away," he told the Times. "That wouldn't have been the case 20 years ago.
"It was quite an impressive crash," added Mosley. "I am very much in favor of the halo. Eventually they will come up with a solution. It's the sort of thing that ought to be done."
Meanwhile, Italy's Autosprint reports that the engine aboard Kimi Raikkonen's flaming Ferrari last Sunday has apparently also survived, as it was reportedly a turbo overheating problem.
"If we had seen on the telemetry that it was a problem with the power unit," confirmed team boss Maurizio Arrivabene, "we would have asked Kimi to immediately turn it off rather than have him return to the box."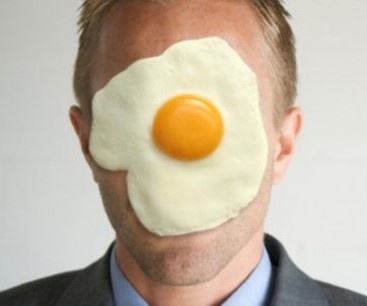 F1 moves to avoid any further egg on their face
F1 Commission asked to approve quali axe
(GMM) Eyes will now turn to the F1 Commission, after team bosses voted unanimously to scrap the new 'musical chairs' qualifying format before Bahrain.
"I think the F1 Commission will listen to our opinion, especially as it was unanimous," Mercedes team boss Toto Wolff said.
Approval by the Commission, comprised of F1's other stakeholders like suppliers and circuits, as well as the World Motor Sport Council is necessary before the rules can be changed so suddenly.
But not everyone is convinced that simply scrapping 'musical chairs' in its entirety is the right thing to do.
"We are yet to hear the arguments," Pirelli's Paul Hembery is quoted by the Finnish broadcaster MTV, referring to the half-hour meeting of the team bosses last Sunday.
"There were positive and negative aspects. Q3 needs improvement and everyone agrees with that," he said, but he also thinks 'musical chairs' succeeded in having "an impact" on the race.
"And that was the original idea," said Hembery.
Force India's Bob Fernley is also critical of the decision to scrap 'musical chairs' on the Sunday morning after its debut.
"When the purpose (of the new qualifying) was to influence the race, how on earth could we make a decision before the race was even run? That was my argument," he said.
Fernley said he ultimately agreed with his colleagues, but added: "It is a pity that we're throwing it away without ever analyzing it properly."
Wolff, however, said the idea could be revisited in the future.
"I am sure there is a way to optimize it, but I think it needs time and structure, process and analysis in order to have the right decisions," he said.
Max Verstappen
Verstappen defended after Melbourne 'anger'
(GMM) Max Verstappen has found some allies in the wake of his anger and outbursts at the Australian grand prix.
The teen Dutchman was widely criticized after fuming on the radio that a bungled pitstop and being stuck behind Toro Rosso teammate Carlos Sainz was "a f—–g joke".
But his father, aptly known during his own career as 'Jos the boss', defended him.
"I think it's good to have aggression," Jos is quoted by Brazil's Globo Esporte.
"For sure he is not the kind of driver who says only 'Yes' and 'Amen' — his desire only to win comes from within and it's something very positive about him," he added.
And Tom Coronel, another well-known Dutch racing driver, said it is refreshing to see a personality like Max's shine so strongly in modern F1.
"Max spat fire like a dragon because he is young and wants to succeed," he told De Telegraaf newspaper.
"Luckily for us he is honest and no 'commercial talker', demonstrating that he is a real guy," Coronel added.
Valtteri Bottas leads Gutierrez in Australia
Bottas hopes new nose boosts Williams
(GMM) Valtteri Bottas says it is too early to become overly disappointed with the pace of Williams' 2016 car.
The Finn finished just eighth in Australia, having qualified in the midfield.
"It is difficult to say much about the pace in qualifying as I didn't get any clear air and then I got the (gearbox change) penalty, but it is clear that we need to improve relative to the fastest cars," he is quoted by Turun Sanomat newspaper.
"We are not satisfied with where we were in Australia," Bottas added, "but we will see how we go in Bahrain, where we will have new parts on the car."
The centerpiece of the Bahrain upgrade is a new ultra-short nose, but it is believed that will actually only be fitted to teammate Felipe Massa's sister car.
F1 still 'miles' from loud enough engines
(GMM) F1 is still "miles away" from sounding like the pinnacle of motor sport.
That is the claim of two insiders, notwithstanding efforts over the winter to turn up the meagre volume of the controversial 'power unit' era.
Following criticisms in 2014 and 2015, changes to the technical regulations for 2016 mandated extra exhaust pipes for the 'wastegate'.
Some estimated the volume increase at up to 25 per cent, but world champion Lewis Hamilton does not agree.
"Can you hear the difference?" he is quoted by the Mirror after the season opener in Australia. "You've got to have a very good ear to hear to the changes.
"There's zero difference. I don't think it sounds good at all," the Mercedes driver added.
Dr Helmut Marko, an outspoken critic of the power unit Zeitgest, agrees.
"You would have to show a lot of good will in order to identify a change," the Red Bull official told Kleine Zeitung newspaper.
"We are miles away from what should constitute the sound of formula one. It's not screaming, it's not brutal enough.
"The Honda engine sounds good," Marko added, "but perhaps only because it is not running like the others."
Having too much fun to retire
Hamilton could retire with fourth title – Stewart
(GMM) One more title could be enough to satisfy Lewis Hamilton's ambition.
That is the view of Sir Jackie Stewart, who like Hamilton is a triple world champion.
Briton Hamilton has always said his goal was to match the championship tally of another triple title winner, Ayrton Senna, but the 31-year-old has just commenced the quest for a fourth.
"He will win more than three world titles," Stewart told the German broadcaster Sky at the Australian grand prix. "At least four or five.
"Maybe with his lifestyle he will say 'After the fourth title I will go into the music business'," the 76-year-old added.
Indeed, Hamilton's off-track interests are notably growing, as he delves into the worlds of music, fashion and celebrity.
"With his chains and his earrings he attracts a lot of attention, but that's his style," said Stewart.
"For certain markets this is certainly positive, but it is unconventional for formula one.
"He has made a lot of money and has been incredibly successful. He is now 31; I retired at 34," Stewart concluded.
Red Bull Halo
Red Bull 'halo' alternative keeps F1 DNA – Marko
(GMM) Red Bull's alternative to the 'halo' cockpit protection concept would be better for crashes like those suffered by Fernando Alonso in Melbourne.
That is the claim of Dr Helmut Marko, even though the newly-unveiled alternative championed by Red Bull has already been ruled out by the FIA.
But that was before Alonso's McLaren-Honda rolled and flipped through the Albert Park gravel, coming to rest upside down and re-firing the 'halo' debate.
"In the event of Alonso being hurt or the car catching fire, the halo system would certainly have been a disadvantage," Marko told the Austrian broadcaster Servus TV.
In Melbourne, Red Bull revealed for the first time images of its alternative approach; a windshield concept that leaves an open top for the driver to escape from.
Indeed, Marko claims that after a crash "the driver can get out by himself", and said that in a crash like Felipe Massa's in 2009, "halo would have in no way prevented the consequences of the accident".
Otherwise, the Red Bull concept "offers similar protection" to the halo, Marko argues, "but the DNA of formula one is not completely destroyed".
"The only drawback," he added, "is the windshield in the event or oil or dirt" compromising visibility.
Massa, however, told Germany's Auto Motor und Sport that he believes the Red Bull concept might compromise visibility when a driver is looking left or right due to the two pillars.
Red Bull has confirmed that the concept has at least been handed to the FIA for analysis.
"With the various working groups and the like, my guess is that one of the two systems will come," said Marko. "In terms of aesthetics, most people are on our side."
Frederic Vasseur
Vasseur happy with drivers, new F1 job
(GMM) New team boss Frederic Vasseur says he is happy with Renault's drivers after the first race weekend of 2016.
As the French carmaker returns to full works status this year, it inherited Jolyon Palmer's race contract from predecessor Lotus.
New boss Vasseur, fresh from his own junior team ART, then failed to secure from McLaren the services of his reigning GP2 champion Stoffel Vandoorne, opting instead for the McLaren refugee Kevin Magnussen.
But Frenchman Vasseur says he is happy with the pair.
"I am equal to both drivers," he told L'Equipe. "We chose them. They won in the junior championships.
"In Australia, both of them were successful. I'm happy with the way Jolyon had his debut grand prix, and the same can be said about the job from Kevin in the second stint of the race after the puncture.
"If after the tests you had told me Renault would go at the same pace as McLaren and Force India, I would have voted for it with both hands," Vasseur smiled.
As for whether he is enjoying his new F1 adventure, Vasseur answered: "Compared to before? I do not see any difference. Wherever you are, you always want to win."
But when asked if F1 is more tiring than his other ventures, he added: "In the past year, working DTM, GP2 and Formula E, I had 26 race weekends. This year, it is only 21!"
James Allison
James Allison's wife dies
Ferrari have announced that the wife of technical director James Allison, Rebecca, has passed away.
The 48-year-old is currently returning from Melbourne, Australia where he and the Scuderia secure a podium finish thanks to Sebastian Vettel.
Ferrari released a brief statement regarding Rebecca's passing, who was reportedly suffering from meningitis, but did not provide any information as to whether James would be given an extended period of leave before the upcoming Bahrain Grand Prix.
"Our colleague James Allison has suffered the loss of his beloved wife Rebecca," a Ferrari statement read. "We at Ferrari are united with him and his family during this period of profound sorrow."
Aerodynamics expert Allison is a firmly established figure in the world of Formula 1, having had spells at Benetton and Larousse. He returned to Ferrari in 2013 after originally moving to the team in 2000.
Along with her husband James, Rebecca Allison leaves behind daughter Emily and sons Matteo and Jonathan.