FOX NASCAR at Atlanta Motor Speedway Quotes & Programming Schedule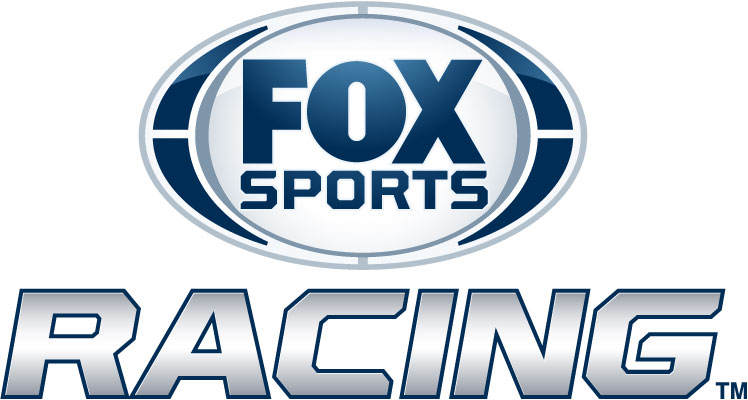 FOX Sports offers a NASCAR tripleheader this weekend from Atlanta Motor Speedway with 27 hours of programming. Wall-to-wall coverage from Atlanta includes a NASCAR CAMPING WORLD TRUCK SERIES and NASCAR XFINITY SERIES doubleheader on Saturday, Feb. 27, culminating with live NASCAR SPRINT CUP SERIES race coverage on FOX on Sunday, Feb. 28 (1:00 PM ET), with pre-race coverage on FOX NASCAR SUNDAY (12:30 PM ET).
On Sunday, Mike Joy leads the FOX NASCAR booth from Atlanta with analysis from NASCAR Hall of Famer Darrell Waltrip, four-time champ Jeff Gordon and former crew chief Larry McReynolds. Jamie Little, Vince Welch and Matt Yocum cover pit road. Chris Myers hosts the network's coverage alongside analyst Michael Waltrip.
Saturday's doubleheader on FS1 kicks off with live NASCAR XFINITY SERIES race coverage at 1:30 PM ET, preceded by pre-race coverage on NASCAR RACEDAY-XFINITY (1:00 PM ET). Adam Alexander calls the race alongside Michael Waltrip and driver analyst Clint Bowyer. Bowyer is one of five NASCAR SPRINT CUP SERIES drivers announced as part of a rotation in the FOX and FS1 booth for FOX Sports' coverage of the 2016 NASCAR XFINITY SERIES season. Also scheduled as guest analysts are 2012 champ Brad Keselowski, Carl Edwards and Danica Patrick. 2014 champ Kevin Harvick called last week's season opener from Daytona. Reporting from the XFINITY Series pits at Atlanta are Chris Neville, Little and Yocum.
Immediately following the NASCAR XFINITY SERIES race, the NASCAR CAMPING WORLD TRUCK SERIES takes the green flag live on FS1 (4:30 PM ET). Welch calls the action alongside analysts Phil Parsons and Michael Waltrip, with pit reporting by Hermie Sadler and Kaitlyn Vincie.
NCWTS SETUP, hosted by John Roberts and two-time series champ Todd Bodine, sets the stage for the Truck Series race at 4:00 PM ET.
Below are quotes from FOX NASCAR's Gordon, Joy, McReynolds and Darrell Waltrip on the week's headlines and the race ahead, as well as the full FOX NASCAR programming schedule from Atlanta Motor Speedway:
On Stewart-Haas Racing's move to Ford in 2017 and implications of the change on other Chevrolet and Ford teams:
"Stewart-Haas Racing moving to Ford in 2017 is the NASCAR equivalent of the Rams moving to Los Angeles in the NFL. It will be interesting to see whether Richard Childress Racing or Chip Ganassi Racing emerges as the new number-two Chevy team, and if Ford teams Roush Fenway Racing and Front Row Motorsports each drop a rung on the Ford ladder. Penske's move to Ford had great benefit for Team Penske but didn't really raise the competitive profile of existing Ford teams. Finally, at what stage might SHR's relationship as a 'satellite' of Hendrick Motorsports fall from its orbit?"
–Mike Joy
On his first DAYTONA 500 in the FOX NASCAR booth and what it was like watching the race from the TV booth instead of the race car:
"It was an incredible week with great racing and a lot of action — a totally different perspective being up there in the booth, but a very fun and active one. It started with just waking up that morning and knowing you're not going out there to compete for the Harley J. Earl Trophy. That was certainly a unique perspective and really got my attention. But when I was up there, I was so excited to race the guys race, but of course, I realized how crazy you've got to be to be a race car driver. How in the world did I do that for 500 miles? I had a lot of fun watching and analyzing but at the same time, when the checkered flag was flying, I was like, 'Man, I miss it.'"
–Jeff Gordon (from Tuesday's NASCAR RACE HUB on FS1)
On what Jeff Gordon brings to the FOX NASCAR booth:
"Jeff and I are from two different eras and have differing perspectives, which is invaluable. It's his experience coupled with my knowledge. He was just in the race car and competed for the championship last season, so he has a great relationship with a lot of drivers and is well-respected. We can text practically anyone and get an answer to our questions right away. Jeff being so recently removed from the car gives our broadcast team an advantage no one else has."
–Darrell Waltrip
On how Waltrip has helped Gordon as an analyst and what Waltrip has, in turn, learned from him:
"The addition of Jeff has energized me. His freshness has helped broaden my perspective and made me a better analyst. Just like Bill Elliott talking to Chase about driving, I can't tell Jeff how to do TV, but I can tell him what pitfalls to watch out for and hopefully accelerate his learning curve. Plus, Mike Joy is outstanding at helping us both. Jeff joined an experienced team that has been doing this for a long time, and he's going to benefit from that insight."
–Darrell Waltrip
On expectations for the new lower downforce package at Atlanta Motor Speedway and going forward:
"We have a bit of a blueprint from Kentucky and Darlington with this aero package in 2015, and it appeared to foster a competitive race. However, I'm cautiously optimistic. Taking away downforce is the way to go, but we need to get to Texas and Kansas before we'll really be able to assess the package's effects. Kentucky and Darlington are unique tracks that historically have had good races. Atlanta, Las Vegas and Auto Club Speedway, because of the grip level and the fact their track surfaces are fairly worn out, also have had good racing. We've got to get through the first quarter of the season and to the high-speed, high-grip tracks like Texas and Kansas before we can say NASCAR nailed it with the new package."
–Larry McReynolds
On racing at Atlanta Motor Speedway:
"We don't have bad racing at Atlanta. When you look at the fact that they have reduced the downforce by roughly 25 to 30 percent, overall front and back from what we had last year, it's going to put even more in the drivers' hands. Atlanta Motor Speedway is a driver's racetrack because the cars start sliding around, the tires give up and you have options to move the car around the bottom of the race track on fresh tires." (From McReynolds' availability at an Atlanta Motor Speedway press conference)
–Larry McReynolds
"There's no doubt it will be an exciting finish because we've had so many great finishes there. There are so many unknowns that foster an exciting latter part of the race. Attrition can be high in a 500-mile race and a lot can happen. The pavement is worn out, and we're going there with a new aerodynamic package. We have plenty of ingredients for a terrific afternoon of racing."
–Darrell Waltrip
On who to watch at Atlanta:
"Kyle Larson could have a really good shot at winning the race. He likes tracks where he can run right up against the wall and wear the right side out like at Atlanta. This track is conducive to running every lap practically kissing the wall. Larson had a great run at Homestead last November before a caution probably kept him from winning the race. Keep an eye on Carl Edwards, as well."
–Darrell Waltrip
NASCAR ON FOX & FS1 AT ATLANTA PROGRAMMING SCHEDULE
*All times live/Eastern unless otherwise indicated & subject to change
Friday, Feb. 26
NASCAR XFINITY Series practice (9:00-10:00 AM) (FS1)
NASCAR Camping World Truck Series practice (10:00-11:00 AM) (FS1)
NASCAR Sprint Cup Series practice (11:00 AM-12:30 PM) (FS1)
NASCAR XFINITY Series practice (12:30-1:30 PM) (FS1)
NASCAR Camping World Truck Series practice (1:30-2:30 PM) (FS1)
NASCAR XFINITY Series final practice (2:30-4:00 PM) (FS1)
NASCAR Camping World Truck Series final practice (4:00-5:30 PM) (FS1)
NASCAR Sprint Cup Series qualifying (5:30-7:00 PM) (FS1)
Saturday, Feb. 27
NASCAR XFINITY Series qualifying (8:30 AM-10:00 AM) (FS1)
NASCAR Camping World Truck Series qualifying (10:00-11:30 AM) (FS1)
NASCAR Sprint Cup Series final practice (11:30 AM-1:00 PM) (FS1)
NASCAR RACEDAY-XFINITY (1:00-1:30 PM) (FS1)
NASCAR XFINITY Series Racing (1:30- 4:00 PM) (FS1)
NCWTS SETUP (4:00-4:30 PM) (FS1)
NASCAR Camping World Truck Series Racing (4:30-6:00 PM) (FS1)
100,000 CAMERAS: DAYTONA 500 (6:00-6:30 PM) (FS1)
Sunday, Feb. 28
NASCAR RACEDAY (11:00 AM-12:00 PM) (FS1)
FOX NASCAR SUNDAY (12:30-1:00 PM) (FOX)
NASCAR Sprint Cup Series Racing (1:00-5:00 PM) (FOX)
NASCAR VICTORY LANE (11:00-11:30 PM) (FS1)