Pagenaud tops session 1 at Barber (Updated with times)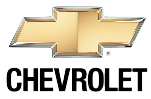 The top of the leader board this morning at Barber was full of yellow bowties
With a speed of 122.222 miles-per-hour, Team Penske's Simon Pagenaud put the #22 Chevrolet at the top of the time sheets in the opening session of today's Verizon IndyCar Series open test at Barber Motorsports Park. Target Chip Ganassi Racing's Scott Dixon was second 0.29 seconds behind Pagenaud with Josef Newgarden of Carpenter Fisher Hartman Racing third. Defending series champion Will Power clocked in fourth, with Helio Castroneves fifth.
The KV duo of Stefano Coletti and Sebastien Bourdais made it a sweep of the top-7 positions for the Bowtie Brigade.
Graham Rahal was the fastest Honda in P8. Fellow Honda drivers, Carlos Munoz and James Jakes completed the top-10.
The Indy cars will be back on track at 3:00 p.m. ET. Full times from practice 1 below.
| | | | | | | | | | |
| --- | --- | --- | --- | --- | --- | --- | --- | --- | --- |
| Pos. | # | Driver | C/E/T | Time | Speed | Diff | Gap | Best | Lap |
| 1 | 22 | Simon Pagenaud, | D/C/F | 1:07.7456 | 122.222 | –.—- | –.—- | 5 | 23 |
| 2 | 9 | Scott Dixon, | D/C/F | 1:08.0401 | 121.693 | 0.2945 | 0.2945 | 8 | 20 |
| 3 | 67 | JosefNewgarden, | D/C/F | 1:08.2214 | 121.370 | 0.4758 | 0.1813 | 26 | 30 |
| 4 | 1 | Will Power, | D/C/F | 1:08.2600 | 121.301 | 0.5144 | 0.0386 | 10 | 23 |
| 5 | 3 | Helio Castroneves, | D/C/F | 1:08.3383 | 121.162 | 0.5927 | 0.0783 | 14 | 19 |
| 6 | 4 | Stefano Coletti, | D/C/F | 1:08.4816 | 120.908 | 0.7360 | 0.1433 | 10 | 25 |
| 7 | 11 | Sebastien Bourdais, | D/C/F | 1:08.6508 | 120.610 | 0.9052 | 0.1692 | 6 | 9 |
| 8 | 15 | Graham Rahal, | D/H/F | 1:08.6550 | 120.603 | 0.9094 | 0.0042 | 12 | 19 |
| 9 | 26 | Carlos Munoz, | D/H/F | 1:08.6637 | 120.588 | 0.9181 | 0.0087 | 10 | 24 |
| 10 | 7 | James Jakes, | D/H/F | 1:08.6761 | 120.566 | 0.9305 | 0.0124 | 11 | 13 |
| 11 | 10 | Tony Kanaan, | D/C/F | 1:08.6774 | 120.564 | 0.9318 | 0.0013 | 6 | 23 |
| 12 | 2 | Juan Pablo Montoya, | D/C/F | 1:08.7068 | 120.512 | 0.9612 | 0.0294 | 4 | 20 |
| 13 | 83 | Charlie Kimball, | D/C/F | 1:08.7630 | 120.414 | 1.0174 | 0.0562 | 5 | 10 |
| 14 | 14 | Takuma Sato, | D/H/F | 1:08.9856 | 120.025 | 1.2400 | 0.2226 | 11 | 11 |
| 15 | 27 | Marco Andretti, | D/H/F | 1:09.0165 | 119.971 | 1.2709 | 0.0309 | 3 | 11 |
| 16 | 5 | James Hinchcliffe, | D/H/F | 1:09.1466 | 119.746 | 1.4010 | 0.1301 | 16 | 20 |
| 17 | 20 | Luca Filippi, | D/C/F | 1:09.6855 | 118.820 | 1.9399 | 0.5389 | 12 | |
| 18 | 18 | Carlos Huertas, | D/H/F | 1:10.0365 | 118.224 | 2.2909 | 0.3510 | 4 | 5 |
| 19 | 98 | Gabby Chaves, | D/H/F | 1:10.3056 | 117.772 | 2.5600 | 0.2691 | 13 | 17 |
| 20 | 8 | Sage Karam, | D/C/F | 1:10.7555 | 117.023 | 3.0099 | 0.4499 | 3 | 3 |
| 21 | 19 | Francesco Dracone, | D/H/F | 1:13.2615 | 113.020 | 5.5159 | 2.5060 | 33 | 34 |