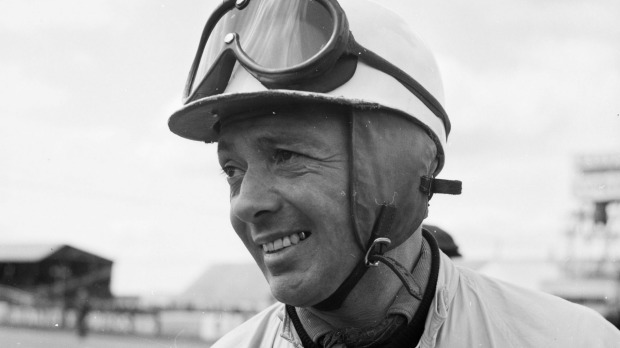 Robert Manzon
Robert Manzon, a member of the Le Mans 24-Hours Drivers' Hall of Fame and the doyen on French racing drivers died yesterday at the age of 97. The Automobile Club de l'Ouest would like to present its sincerest condolences to his family and friends.
Robert Manzon, the doyen of French racing drivers died yesterday 19th January at his home in Cassis (Bouches-du-Rhone). He was the last survivor of the first season (1950) of the Formula 1 World Championship. He was born in Marseille on 12th April 1917 and raced in the Le Mans 24 Hours on six occasions between 1950 and 1956. Manzon's name is closely associated with the Gordini story in both F1 and endurance. He was spotted by Amedee Gordini and took part in the 1950 Monaco Grand Prix becoming one of the French make's musketeers with Maurice Trintignant, Jean Behra and Andre Simon.
Despite the fact that he was very quick and had considerable technical know-how, his overall results in races didn't reflect his talent because of the poor reliability of the cars he drove. Thus, in his six outings in the Le Mans 24 Hours he never saw the checkered flag as he was let down by his car. His best race was in 1952 when, with Jean Behra, he held off the Talbots and Mercedes-Benz for almost half the race. In fact, his Simca-Gordini T155 was leading by a lap when Manzon was forced to pit as the brakes had given up the ghost.
After losing a wheel on several occasions in F1, the hot-tempered Frenchman walked out on Gordini and started the Le Mans 24 Hours in a Lancia (with Louis Chiron) in 1953 and a Ferrari in 1954 (with Louis Rosier). In 1953 he was let down by his engine and the following year he retired because of gearbox problems, which put an end to his hopes of victory. His last appearance in the Sarthe was in 1956 at the wheel of an elderly Gordini, which retired early on because of clutch problems.
He hung up his helmet the same year and devoted himself to his Renault dealership.
On Wednesday 12th June 2013 a very emotional Manzon was inducted into the Le Mans 24-Hours Drivers Hall of Fame by Gerard Larrousse, the President of the International Drivers' Club, in the presence of Jean Guichet (winner in 1964) with whom he had driven in 1956.
Pierre Fillon, President of the Automobile Club de l'Ouest: "A chapter in the history of French motor sport has closed with the death of Robert Manzon so soon after that of another hero of our passion, Jean-Pierre Beltoise. Manzon was a great driver who had a steely character. When he was inducted into the Le Mans 24-Hours Drivers' Hall of Fame he talked about his retirement in 1952 with a dash of humor and enthusiasm. Gordini decided to stop his car as it had no brakes so Manzon asked him if he could set a new lap record as he wouldn't need any brakes to achieve this! The Automobile Club de l'Ouest felt particularly honored when, in June 2013, he agreed to become a member of this very restricted circle for his exploits, his talent and his immense attachment to the Le Mans 24 Hours, of which he was one of the greatest ambassadors."