MotoGP stars rave about reconfigured Indianapolis IndyCar road course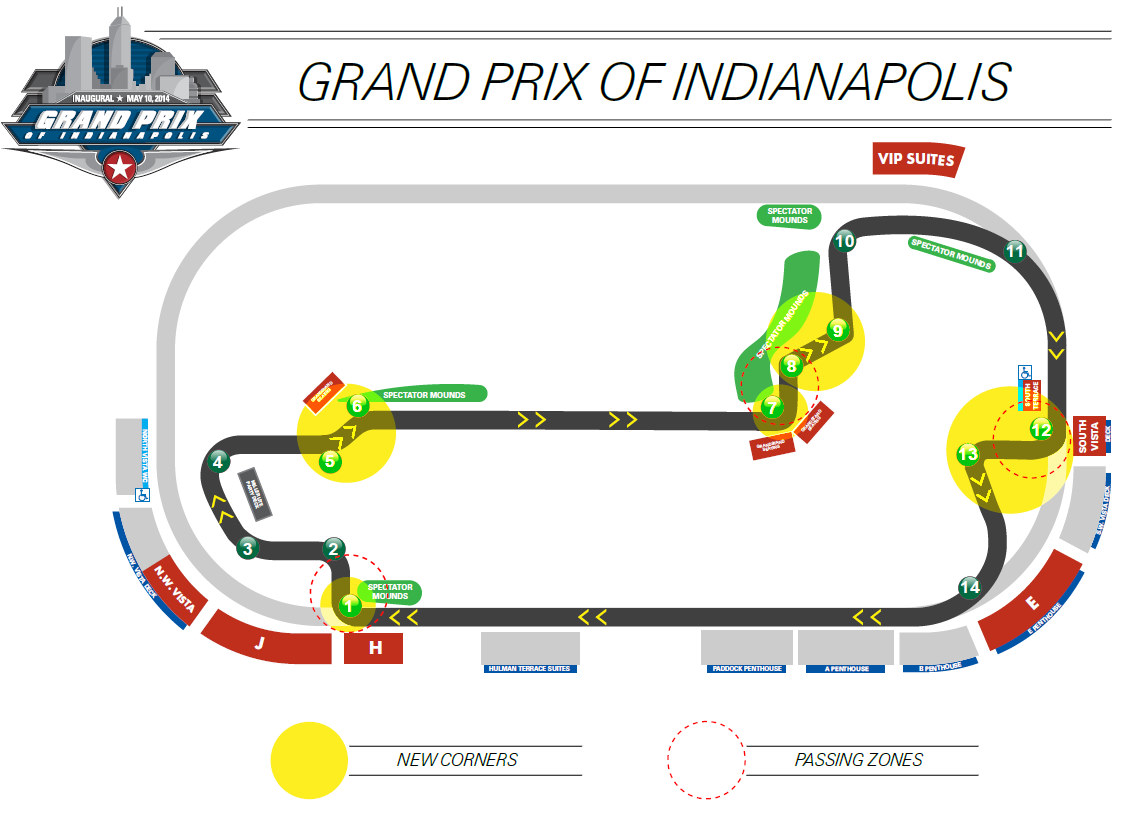 Revised Indy Road Course
INDIANAPOLIS – The stars of MotoGP returned to a familiar place this week in visiting the Indianapolis Motor Speedway for the seventh Red Bull Indianapolis GP, but the familiarity ended in the paddock.
On Friday, the riders tackled the new IMS road course for the first time. Some of the course's basics remain the same – 16 turns in all, a long stretch on the famed oval, a counterclockwise racing direction – but also much was changed after last year's event.
Changes for the better, by all accounts.
"I'm very, very happy about the track because the layout is better," six-time MotoGP World Champion Valentino Rossi said after turning laps in his Movistar Yamaha. "It's faster and better to ride the bike."
The most notable change in the riders' eyes is the new asphalt on the infield portion of the course, which has made for a smoother and considerably faster ride.
"(In) the other years, there were some parts where it was more slippery and some where it was more grippy," said Jorge Lorenzo, the third-fastest in practice on Friday in his Movistar Yamaha. "The grip is constant now."
The new surface, combined with five reconfigured turns (3, 4, 7, 15 and 16), has created considerably quicker times. The track measures 2.591 miles (4.170 km), just .03 miles (.048 km) shorter than the previous layout, yet Friday's times in the afternoon session (in cool temperatures on a track that had dried out from morning rains) were six to seven seconds faster than the first day's practices of 2013.
"Every change on the corners I really think is nicer so I think everybody is happy," said Andrea Dovizioso, a rider for the Ducati Team. "The chicane is much faster. It is nice to change direction faster."
All that is left to be seen is how the track races on Sunday.
"Whatever the new course has taken away, it's given as well," said Texas native Colin Edwards, who will race it for the last time as he's retiring from MotoGP at year's end. "I think now there is more of a chance to set somebody up, whereas before it was really one (racing) line.
"If you're behind somebody, it's a little easier to set them up rather than having the one line like it was. I think it's way better."