Legendary Engine Builder Ray Fox Dies (Update)
UPDATE
The following is a brief statement from NASCAR Hall of Fame Executive Director Winston Kelley on the passing of Ray Fox.
"On behalf of the entire NASCAR Hall of Fame team, I would like to offer our most sincere condolences to the family of NASCAR Hall of Fame nominee Ray Fox. Mr. Fox was an accomplished engine builder, innovator, car owner and NASCAR inspector, building engines and owning cars for some of the greatest drivers in NASCAR history including NASCAR Hall of Famers Junior Johnson, David Pearson, Cale Yarborough, Buck Baker, Herb Thomas, Tim Flock, Fireball Roberts, Fred Lorenzen and nominee Buddy Baker. He also served as a NASCAR engine inspector from 1990 – 1996. Mr. Fox was uniquely talented and a multi-dimensional pioneer, innovator and contributor to the success of NASCAR for many decades. Mr. Fox will be deeply missed, but his memory and legacy will live on forever."
06/15/14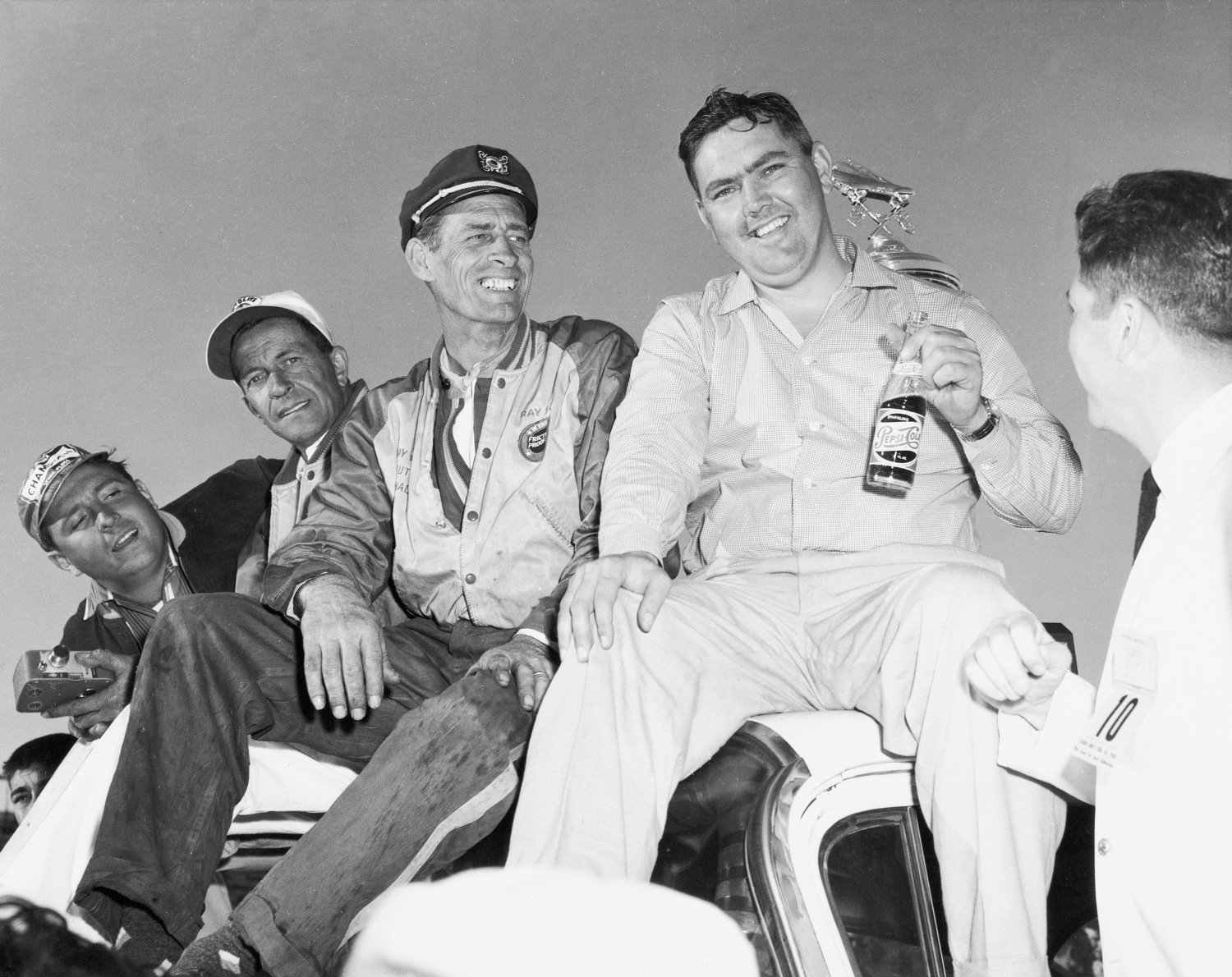 Ray Fox and Junior Johnson enjoy their 1960 Daytona 500 victory
Getty Images for NASCAR
Ray Fox, a NASCAR Hall of Fame nominee, died Sunday, according to the Daytona Beach News-Journal. Fox was 98.
The newspaper reported that Fox was hospitalized a few days ago for pneumonia and that two of his daughters were at his side during his passing.
Fox was an engine builder, crew chief and car owner before working into his 80s as a technical inspector for NASCAR. He was selected as NASCAR's mechanic of the year in 1956 when he helped owner Carl Kiekhaefer's cars win 22 of the first 26 races that season.
Fox built the car that Junior Johnson drove to a Daytona 500 victory in 1960. Hall of Famer David Pearson won three races driving for Fox that season. Hall of Famer Buck Baker won the 1964 Southern 500 for Fox. Buddy Baker won the 1968 World 600 at Charlotte Motor Speedway in a Fox-owned car.
A New England native, Fox was born May 28, 1916. He moved to Daytona Beach, Fla., after his service in the U.S. Army in World War II.
Fox retired from NASCAR in the 1970s but returned to the sport in 1990 as an engine inspector for the sanctioning body. He retired at age 80 in 1996.