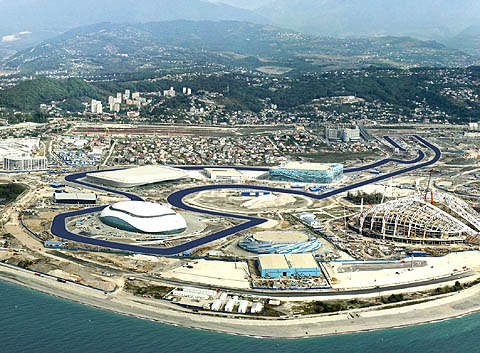 Sochi, site of the Russian GP
The Russian GP put out the following press release this morning after reports the race would be cancelled this year because of the situation in Eastern Europe (Ukraine, etc.) and the sanctions placed on Russia by the West.
"The 2014 FORMULA 1 RUSSIAN GRAND PRIX will go ahead as planned.
"Preparations are very much on schedule and the Venue will be ready this October to welcome all F1 Teams and fans to the Sochi circuit, that runs in between the Olympic stadiums, against a unique mountain backdrop.
"The construction and operational readiness are on schedule. The Team buildings and the medical center are 100% operational. The main Grandstand is currently being completed and the track is being prepared for the final layer of asphalt.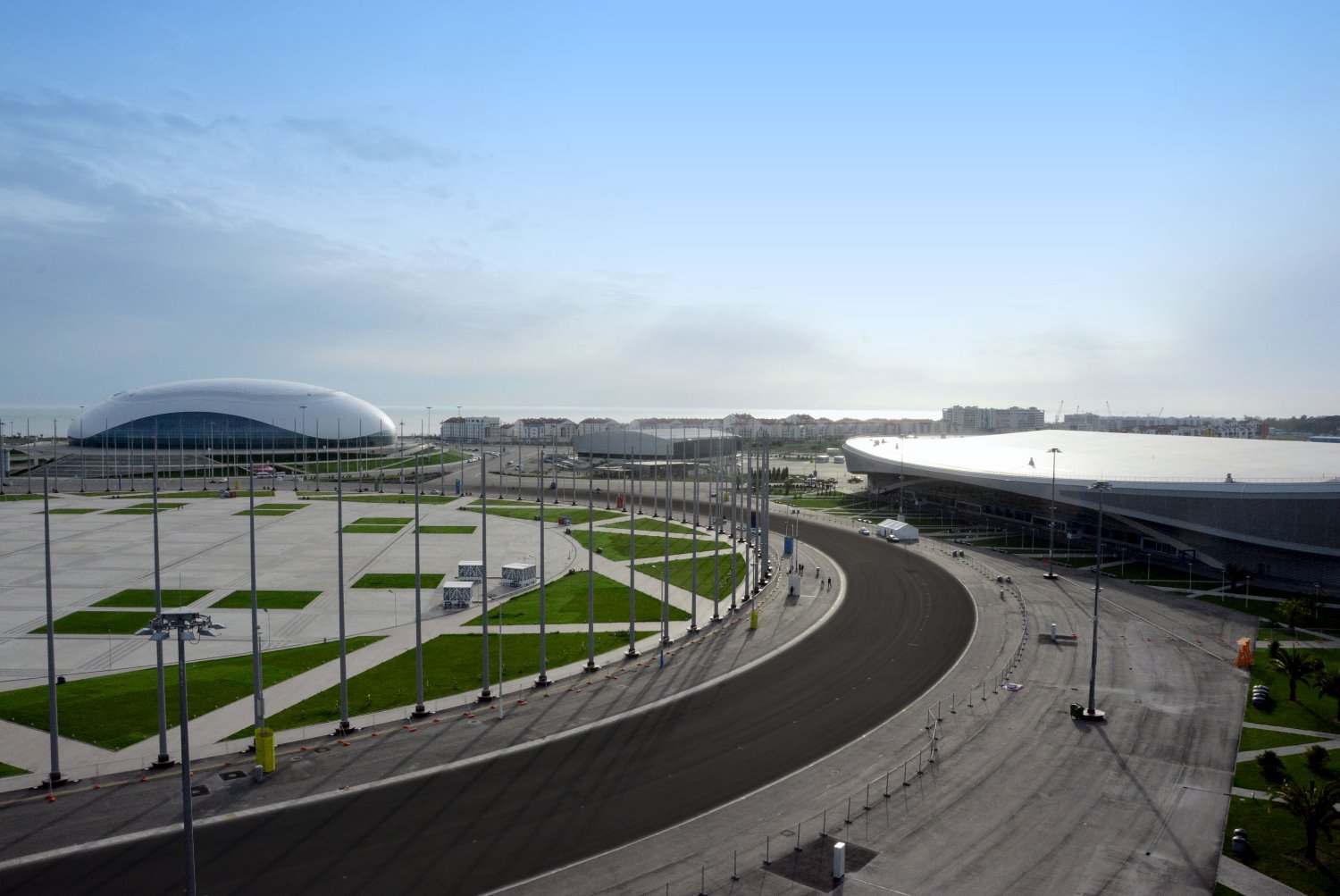 Sochi is nearing completion
"On May 20th we will announce details of the ticketing program, informing fans where, when and how to purchase tickets (including payment methods and delivery options).
"We work in close cooperation with Formula One Management (FOM), Federation Internationale de l'Automobile (FIA), international consultants and regular inspections are done by the experts. The first ever FORMULA 1 race in Russia starts at 3PM (local time) on Sunday, October 12th. Our intention as a promoter has always been to host the world's best, elite motorsport event, which will be remembered for its inspirational quality, by both the teams and spectators."