Speed Channel rebranding nears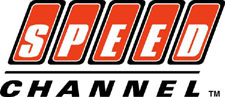 Fox Sports is expected to announce this month its plans for Charlotte-based Speed channel.
While motorsports will continue to be a big chunk of programming, the company is likely to retire the Speed name late this summer and replace it with a channel called Fox Sports 1.
This would provide Fox a platform to broaden the channel's focus into other sports, including content drawn from the network's NFL and Major League Baseball contracts.
It is not clear what the impact will be on Speed's modern production hub at Harris Boulevard and Interstate 85, but it will probably grow. A broader variety of programming should result in more production from the center.
Already, the largest studio at Speed's Charlotte headquarters is undergoing a renovation, presumably as an anchor desk for the Sports 1 network. Speed has 75,000 square feet of space on Harris Boulevard, a third of which has not yet been built out.
Speed is one of Fox's most widely distributed channels, available in more than 80 million homes in North America. By pushing into general sports programming, it positions Fox as a competitor to ESPN's various channels, including the ESPN-U brand, based in Ballantyne.
Sports channels have been exploding across the dial in recent years, though none can match ESPN's reach. Both NBC and CBS have developed tiers and are bidding aggressively on contracts, thus driving prices up. ESPN is owned by Disney, which also owns ABC.
One thing I believe this means for the NCAA is that previously overlooked sports will suddenly become popular just to fill schedules for the sports nets. College baseball, maybe even wrestling, may get into the bidding for rights.
One of Fox's lesser sports channels, Fuel, may be headed for a rebranding as Fox Sports 2. Fox's soccer channel, which has never really caught on in the U.S., could donate some programming to the sports channels and become an entertainment channel.
Whatever happens, Fox can be expected to continue using Charlotte as its major NASCAR hub, with motorsports contracts running years into the future. Charlotte Observer