De Silvestro Hosts Burn Survivor at Long Beach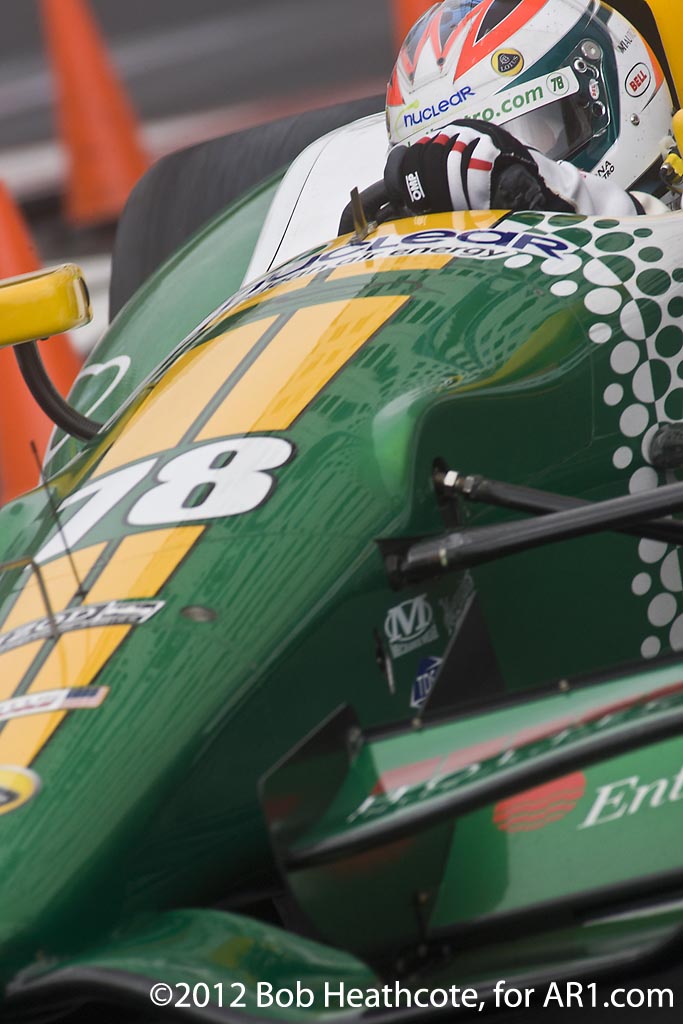 Simona De Silvestro
Bob Heathcote/AR1.com
Simona De Silvestro and the Lotus HVM Racing team's return to Long Beach heralded the beginning of a new relationship with The Children's Burn Foundation of Sherman Oaks. Having scored her first Atlantic Championship Series win here, the Toyota Grand Prix of Long Beach is already a special place for the Swiss Driver and now even more so.
"I'm pretty excited to be back in Long Beach. It's a pretty fun place and has a lot of history to it. I won my first Atlantic race there, so that's pretty special. I'm really excited to have the Children's Burn Foundation with me at the race track this weekend. It's going to be fun for the kids to come out."
Having received 3rd degree burns on her hands as a result of her crash during practice last year at the Indianapolis Motor Speedway, Simona understands the physical and mental trauma associated with burn injuries. She has chosen to become an advocate for the Children's Burn Foundation, supporting their work with child burn survivors across the globe. Simona's goal is to raise awareness and assist in fundraising efforts through the use of her celebrity. She will serve as a role model for the children, demonstrating that it is possible to be successful after a burn.
Simona hosted burn survivor Cydney and her family this afternoon at the team's transporter, showing her and her little brother around the car and explaining to them how her steering wheel works. Simona and Cydney shared the stories of their accidents with each other and spoke about how they've overcome their injuries. Simona presented Cydney with a couple of gifts and the two posed for photos.
De Silvestro presented the Children's Burn Foundation with a signed endplate that they will auction on their site and used this opportunity to announce a fundraising effort she is implementing for the foundation. The IndyCar community, sponsors and fans that choose to make a donation to the Children's Burn Foundation will have the chance to sign a banner that will be presented to the organization at the season finale in Fontana.
The Children's Burn Foundation is a nonprofit organization dedicated to providing support services for child burn survivors, ages 0-18 and their families, as well as burn prevention and fire safety education to thousands of children and caregivers in Southern California, nationally, and internationally. Their mission is to prevent the pain and trauma of burn injuries to children, and to heal and give children who have suffered severe burns the opportunity to reach their full potential, physically, psychologically and socially.
To make a donation online or find more information on the Children's Burn Foundation visit their website at: www.childburn.org