General Motors Sets Sales Record in China in 2011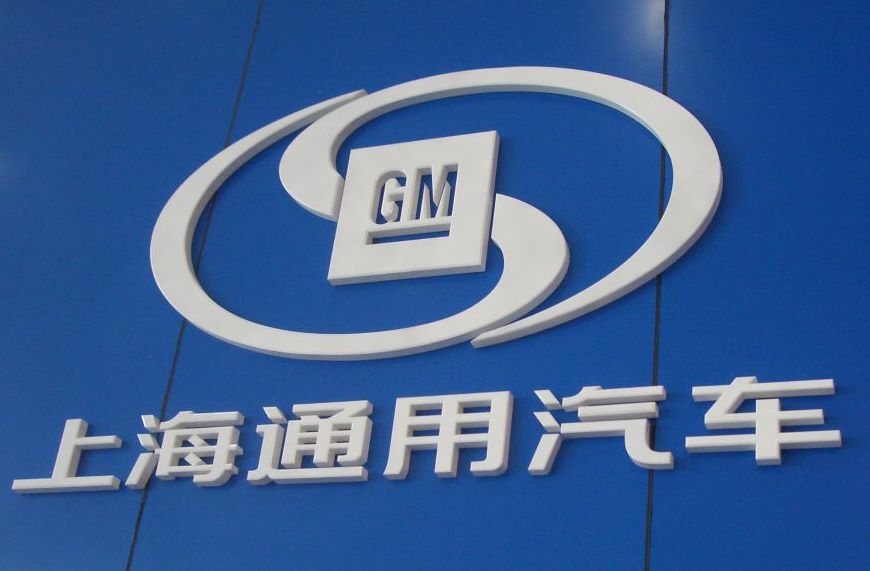 General Motors and its joint ventures sold a record 2,547,171 vehicles in China in 2011, an average of one car or truck every 12 seconds in its largest global market. GM's sales were up 8.3 percent from the previous high of 2,351,610 vehicles sold in 2010.
GM's Shanghai GM and SAIC-GM-Wuling joint ventures along with all of its passenger car brands experienced record domestic demand, enabling GM to remain the sales leader among global automakers in China for the seventh consecutive year.
"GM stayed ahead of the competition despite a slowdown in the growth of industry demand thanks to our broad portfolio of appealing vehicles," said Kevin Wale, president and managing director of the GM China Group. "GM and our joint ventures introduced 12 new models in 2011 while expanding our manufacturing and product development capability to meet rising demand."
Rising Sales
Shanghai GM was China's passenger car sales leader in 2011. It sold 1,200,355 vehicles in the domestic market, an increase of 16.2 percent from 2010. SAIC-GM-Wuling was the domestic sales leader among mini-commercial vehicle manufacturers. It sold 1,285,820 vehicles in China last year, a rise of 4.8 percent on an annual basis. FAW-GM sold 56,132 vehicles in China in its second full year of doing business.
Among GM brands, Buick sold a record 645,537 vehicles, an increase of 17.4 percent year on year. It benefited from record demand of 253,514 units for its Excelle passenger car lineup. In addition, sales of the Excelle XT hatchback and Excelle GT sedan reached 134,800 units, and sales of the LaCrosse sedan totaled 103,366 units.
In 2011, Chevrolet sales in China rose 9.4 percent year on year to an all-time high of 595,068 units. The Cruze sedan remained the brand's best-selling model, generating sales of 221,196 units. It was followed by the New Sail family, with 166,693 sales.
Cadillac also made the record book on sales of 30,008 units in 2011, an increase of 72.8 percent from the previous year, as sales of the SRX luxury utility vehicle totaled nearly 20,000 units. GM's imported Opel brand had sales of 4,864 units, up 51.1 percent from 2010. The new Antara SUV was the best-selling Opel model in China.
The Wuling brand generated all-time domestic sales of 1,193,708 units, for 3.9 percent growth. The Sunshine minivan accounted for 48.0 percent of Wuling sales. The new Baojun passenger car brand, which entered the market in August 2011, ended the year with sales of 21,854 units.
December Results
General Motors and its joint ventures had record December sales in China of 196,797 vehicles, an increase of 9.8 percent on an annual basis. SAIC-GM-Wuling's domestic sales were up 35.7 percent on an annual basis to 113,491 units. Shanghai GM's domestic sales declined 10.8 percent to 77,699 units. Domestic sales by FAW-GM in December totaled 5,268 units.
Growing Product Lineup
GM and its joint ventures in China introduced several significant products in 2011. Buick rolled out the LaCrosse with eAssist, LaCrosse 2.4 and New Regal 2.4 sedans. Among Chevrolet's introductions were the new Aveo, new Epica, Camaro and Malibu sedans, the new Captiva SUV, and the Volt electric vehicle with extended range capability. Cadillac debuted the CTS Coupe and SLS 2.0 turbo luxury sedan. Opel brought to China the new Antara SUV. The N300 pickup series was introduced by Wuling and the Kuncheng pickup was brought to the market by FAW-GM. In addition, SAIC-GM-Wuling began sales of the Baojun 630 entry-level passenger car.
Expanding Presence
All of GM's manufacturing joint ventures continued to expand production capacity to keep up with growing demand in China and in export markets. Shanghai GM (Shenyang) Norsom Motors broke ground for its new manufacturing facility in Shenyang, Liaoning. Shanghai GM Dong Yue Motors began pilot production at its third phase project in Yantai, Shandong. SAIC-GM-Wuling completed the second phase expansion of its plant in Qingdao, Shandong, and began construction of its new passenger car base in Liuzhou, Guangxi. FAW-GM opened its new plant in Harbin, Heilongjiang, and began production at its plant in Changchun, Jilin.
Shanghai OnStar, which provides a range of in-vehicle safety, security and communication services, kept up its impressive growth as well. It now has more than 400,000 subscribers across China. In May, OnStar received more than a million subscriber calls for the first time in a single month. To address rising demand for its services, Shanghai OnStar opened a second call center in September.
GM also continued to grow its dealership network. It now operates more than 2,700 dealers, which cover all of mainland China's provinces, autonomous regions and municipalities. GM also expanded its reach into an important new area, as the first used-car hypermarket launched by its Shanghai Chengxin Used Car Operation and Management joint venture opened for business in December.
Driving Sustainable Transportation
GM took a major step toward achieving its vision of a sustainable future for the automotive industry in September, when it opened the first phase of the GM China Advanced Technical Center (ATC) in Shanghai. The ATC will serve as the home of GM's China Science Lab, Vehicle Engineering Lab, Advanced Powertrain Engineering Lab and Advanced Design Center. The second phase of the ATC, which will become an important GM R&D base for China and the world, will open in the second half of 2012.
As a sign of China's importance, GM Chairman and CEO Dan Akerson visited China three times in 2011. In addition, the GM Board of Directors met in Shanghai in September.
"This year will be equally promising for GM in China," said Wale. "We expect the market for both passenger and commercial vehicles to continue to expand, particularly in China's Tier 3 and Tier 4 cities. With our leading sales position and the strong performance of our brands, GM is well positioned to capitalize on the growth opportunities."