Tiny Lund's widow found shot to death in N.C.
UPDATE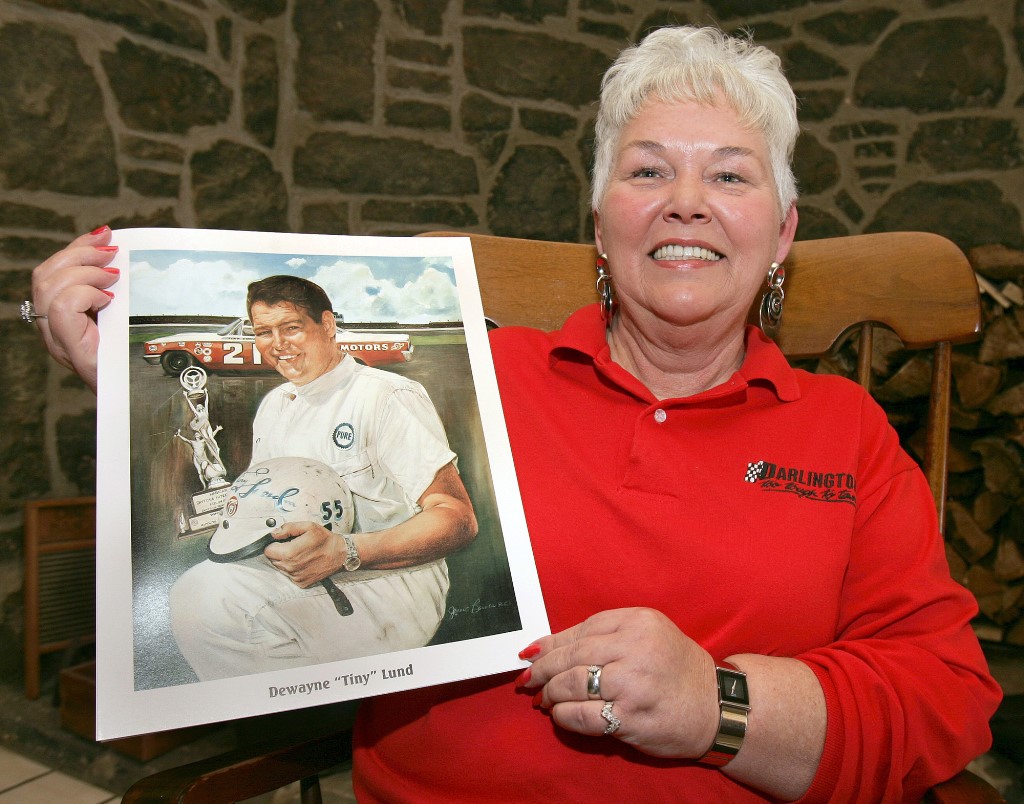 Wanda Lund-Early
Wanda Lund-Early, widow of former NASCAR legend Tiny Lund, was found shot to death Thursday night at her home in Waynesville, N.C., Police Chief Bill Hollingsed confirmed this afternoon.
The wound appears to be self-inflicted but that determination will be made once an autopsy is complete, he said. Officers have worked throughout the night on the investigation into the shoot, he said. More information will be released later.
Roland Via, webmaster for tinylund.com website, confirmed Early's death shortly after noon.
Via, of Holly Hill, said Lund-Early was planning to be in Daytona Beach for the February Speed Weeks to receive an award for Tiny from Victory Lane Racing Association. Details are sketchy, and no further information could be obtained from North Carolina law enforcement officials although Via said he was notified today.
"She was a great ambassador and made a lot of appearances at the legends' banquets and activities," said Buzz McKim, historian for the NASCAR Hall of Fame in Charlotte, N.C. "She was as little as he was huge and they were a great couple." Lund died in a 1975 crash at Talladega Superspeedway.
Ron Piasecki, president of Motor Racing Heritage, said Lund-Early has been a valuable friend to racing groups in Daytona Beach.
"It's definitely a loss," Piasecki said. "She was married to one of the great drivers of NASCAR and will be missed." Daytona Beach News Journal
01/06/12 Wanda Lund-Early, who was married to NASCAR star DeWayne "Tiny" Lund when Lund was killed in the 1975 Talladega 500, died Thursday night from what Waynesville, N.C., police are treating as a self-inflicted gunshot wound.
Lund-Early, 65, was found dead at her home after police received a call asking for it do a welfare check on her, said Waynesville Police Department Lieutenant Chris Chandler.
A final determination on the cause of death will be made following the report issued by the medical examiner, which could take months, Chandler said. He said the investigation remains open but they are not looking for any suspects at this time.