Reaction to Waltrip's induction into HOF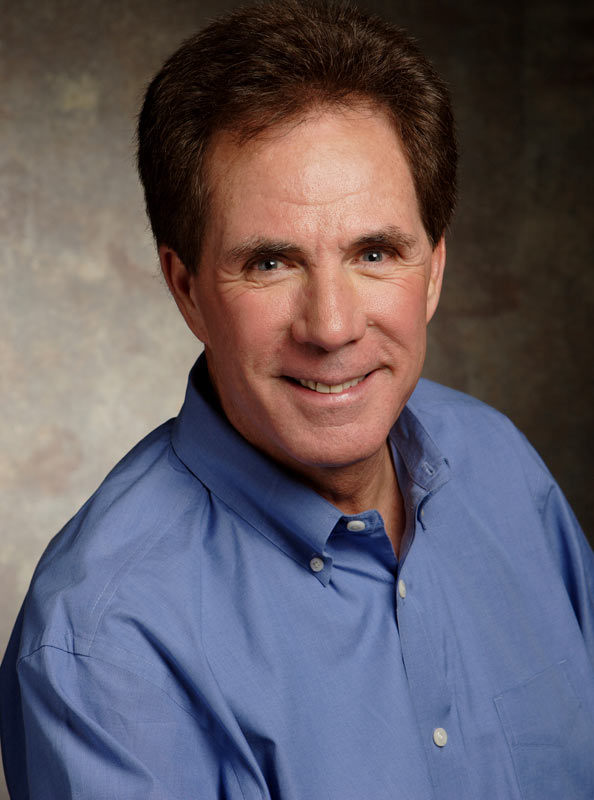 Darrell Waltrip
The wait and debate are over. Three-time NASCAR Sprint Cup Series champion Darrell Waltrip, now an analyst for NASCAR on FOX and SPEED, was voted into the third class of the NASCAR Hall of Fame today.
Below, Waltrip's colleagues offer their thoughts on the vote and his place in NASCAR history:
"DW's driving resume speaks for itself but his influence included the power of his personality and his understanding of the media, particularly television. He appealed to an audience well beyond the traditional stock car fan and that helped expand the sport."
–Dave Despain, host of Wind Tunnel on SPEED
"I've always believed Darrell brought a dynamic to our sport at a time when it was on the rise. The sport really was starting to explode at the time and Darrell was a part of that. He could go to the boardroom. He could go in front of an audience and entertain or mesmerize them. And he knew what he was doing, not only inside but outside the race car.
"A lot of people underrate Darrell's knowledge of a race car and what he was able to do in helping people like me as a crew chief and a lot of owners be successful. Junior Johnson recognized his talent and put him in that car because he was a businessman. Junior knew that if you won races, you'd win championships. He went after Darrell for that reason. He had the option to take Dale Earnhardt but he took Darrell over him at the time. One of our founding fathers recognized the talent and intelligence that Darrell had behind the wheel.
"The best thing about my relationship with Darrell is that I truly didn't like the man when we first started out. In the end, I had the utmost respect and admiration for what he stands for, what he has brought to the sport, and what he has meant to a lot of people, including me. He not only has been a great mentor and someone who has inspired me, but he truly is the older brother I never had. I've been one of the lucky ones. A lot of people say, 'Hammond, you drank the Kool-Aid.' Well, then yes, I did, and I'm damn proud of it."
–Jeff Hammond, two-time Cup championship crew chief for Waltrip, current co-host of "Trackside Live" on SPEED with Waltrip and member of the NASCAR on FOX broadcast team with Waltrip since 2001

"Congratulations to the five gentlemen elected into the NASCAR Hall of Fame today, and a special tip of the helmet to our pal, Darrell Waltrip, who not only helped define a generation of racing on the track, but welcomed in the next generation of race fans from the broadcast booth for NASCAR on FOX and NASCAR on SPEED."
–Hunter Nickell, SPEED President
"My first introduction to DW was in 1981 when I was working at a TV station as a college intern in Washington, D.C. He had just won his first championship and RJ Reynolds offered him up prior to the Dover race as part of a press junket. NASCAR wasn't all that popular at the time in the D.C. area but we still took him. When DW came in, we were blown away because he absolutely lit the building up. He was the Joe Namath of NASCAR because he had so much charisma.
"DW's numbers are Hall of Fame worthy in terms of championships and wins, but his personality has been such a lightning rod for the sport over the years. He could talk; he brought sophistication to NASCAR. A lot of older drivers didn't like DW but he brought so much attention to the sport with his personality. Ol' 'Jaws' talked a lot, but boy, could he back it up on the race track.
"When he made the transition to the broadcast booth for FOX, he was a great fit personality-wise but his passion for the sport is what truly set him apart. When someone wins or does something amazing on the track, DW gets excited. His enthusiasm for the sport and the huge 'fan' in him come through. That's no act – it's 100-percent genuine. I've worked with DW on several projects through the years and I've learned how much racing really means to him aside from the bravado and the personality that is Darrell Waltrip."
–Steve Byrnes, host of NASCAR Race Hub on SPEED and part of the NASCAR on FOX broadcast team with Waltrip since 2001

"The mark that Darrell has left on our sport as a driver and continues to leave now as a broadcaster is that he is one of the best ambassadors the sport has ever had. He was one of the first drivers to be a true spokesperson for his team and sponsor and he took advantage of that. His passion for the sport is unmatched and it's real. Being a Hall of Famer, no matter what the sport, is about numbers and contributions. When you consider both those categories, the list is pretty endless for Darrell.
"I know Darrell was disappointed when he didn't get in the first class and especially when he failed to make the second class. But I think we've all known since they announced there would be a NASCAR Hall of Fame that we at SPEED and FOX were associated with a Hall of Famer. I know it's special to be in the first class but once you're in that Hall of Fame, everyone is equal."
–Larry McReynolds, SPEED analyst and part of the NASCAR on FOX broadcast team with Waltrip since 2001