Vettel to race alongside Hamilton in 2021 (9th Update)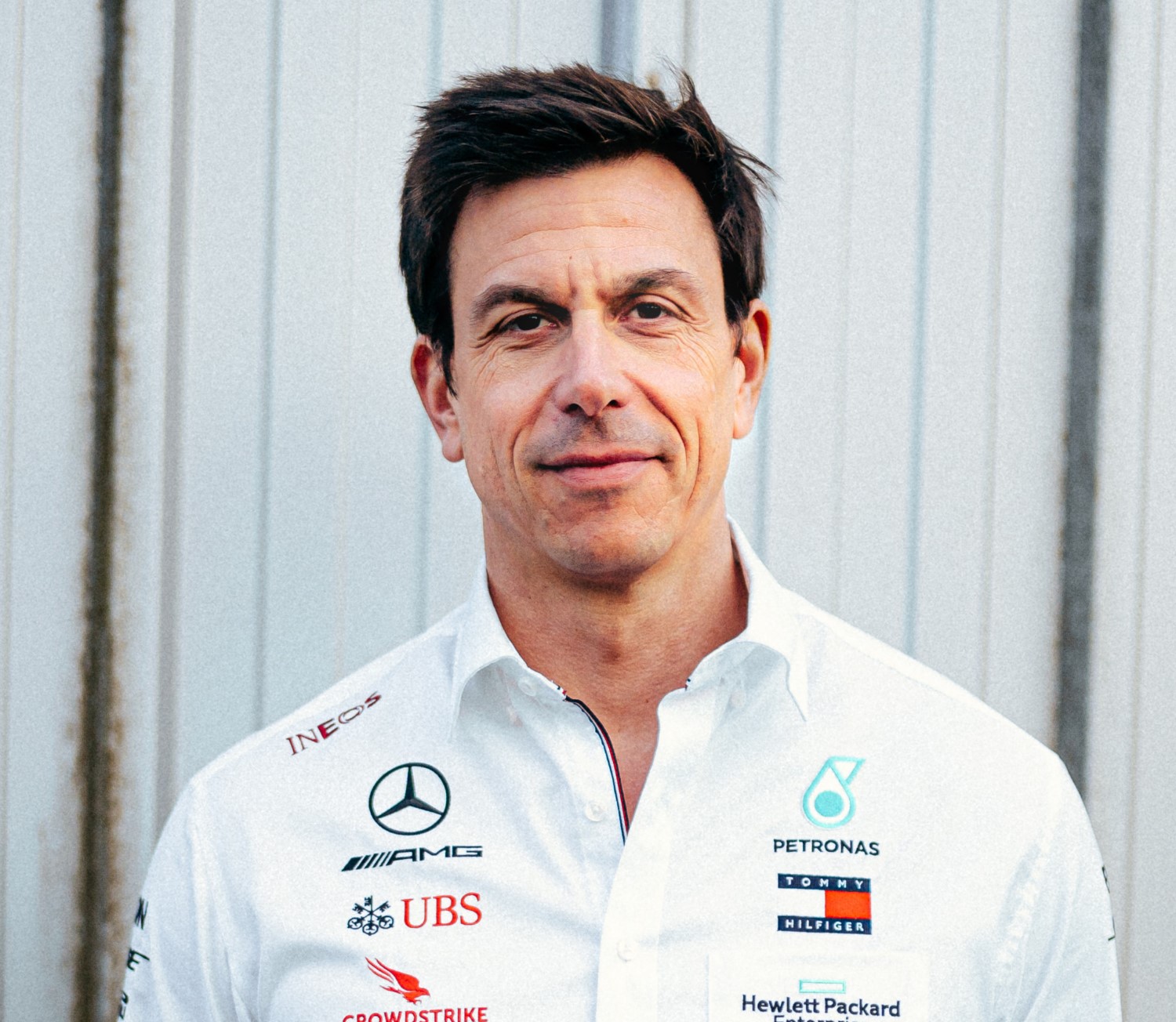 In the end, Toto Wolff and Mercedes have decided Vettel will be put out to pasture after 2020. He's done.
UPDATE This rumor is downgraded to 'false' today after the Mercedes CEO said they will keep their current drivers in 2021 – see related story.
07/03/20 Vettel's hopes of signing with Mercedes for 2021 look slim to none.
Asked at the Red Bull Ring what the hold up had been in signing new contracts for both Lewis Hamilton and Valtteri Bottas, Toto Wolff implied that the pair's re-signing was simply a matter of formality.
"It's based on the fact that we haven't seen each other a lot," said Wolff, when asked why there had been no contract announcements for either driver. "We have been keeping the discussion up. We are in a position of trust with both of the drivers, and you could say in Formula 1 it doesn't mean a lot, but it does in our team.
"I guess that we will do the next steps soon, but I don't want to commit to timing, because I don't want to answer questions every single race weekend about why the contracts are not done. There's no urgency in the matter. All of us want to do it, and when the time is right, we will announce it."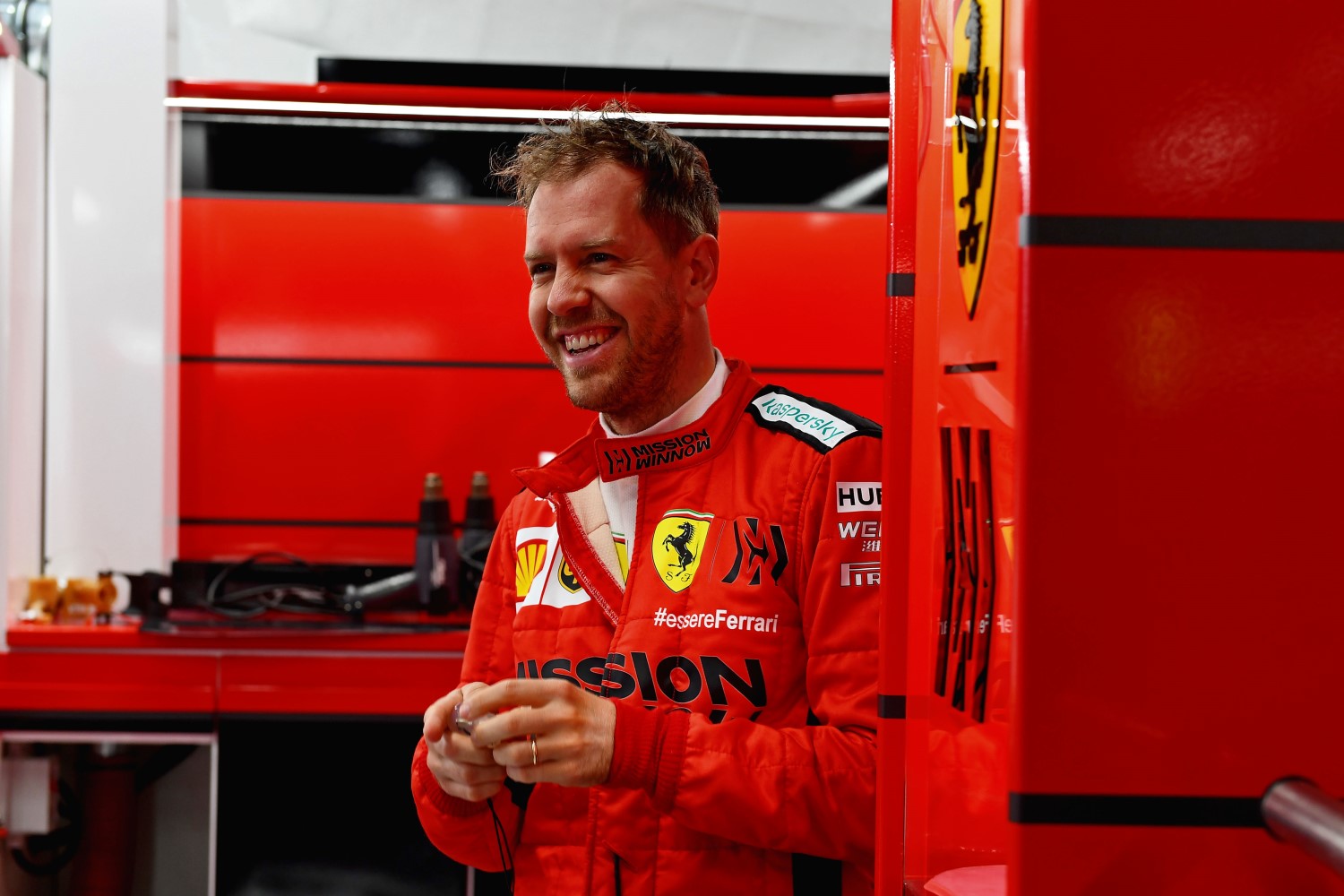 Vettel won't have to drive Binotto's hapless Ferraris after this year
07/03/20 (GMM) Sebastian Vettel has admitted he would like to drive for Mercedes in 2021.
The quadruple world champion made waves on Thursday by revealing that he never even received an offer to remain Charles Leclerc's Ferrari teammate next year.
"In the previous few months it had actually been clear to me that we want to continue together," Vettel told RTL ahead of the Austrian GP 'ghost race'.
"The call was a shock. I was surprised," he added.
The phone call came from team boss Mattia Binotto, who Vettel says simply told him he was no longer required by the Maranello team beyond this season.
"There was no sticking point," Vettel, who turns 33 on Friday, insisted.
"We never got into any discussions – there was never an offer on the table."
It has been reported that Vettel is in talks with Renault, Racing Point and even Mercedes, but when asked he said there are "not really" any negotiations.
"I'm motivated and willing to achieve more," he said. "To do so I need the right package and the right people around me. If the right opportunity should arise then it is quite clear."
He does not hide that his first choice would be Mercedes.
"The Mercedes is the best car in the field and, to a certain extent, a guarantee for every driver to be able to win," said Vettel, adding that a move to the German team is therefore "an option".
"But I don't know what Mercedes' plans are. I'm not in a hurry. Let's see what the first races bring."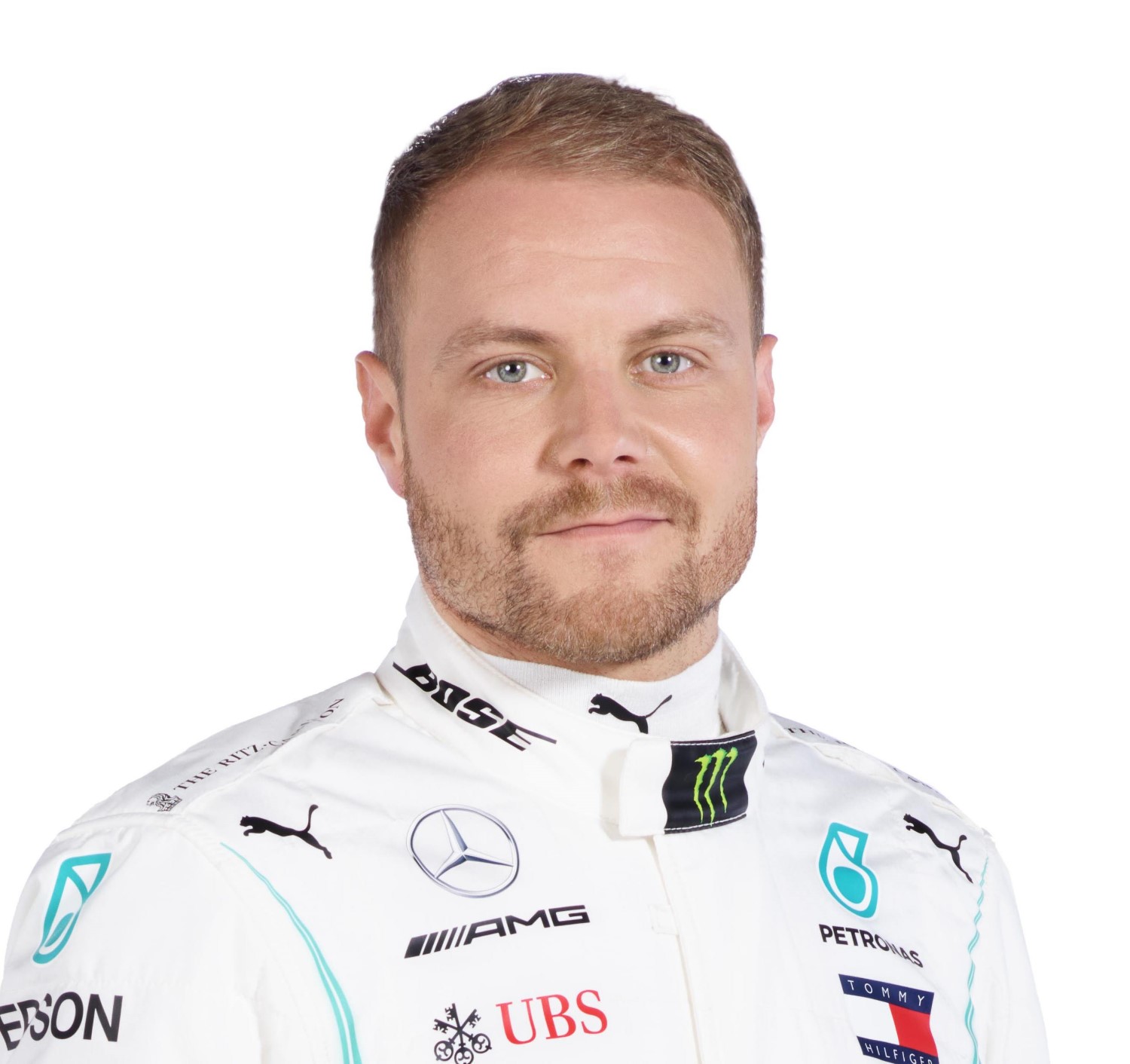 Valtteri Bottas thinks his job is safe
06/11/20 (GMM) Mercedes is "not considering" signing up Sebastian Vettel for 2021.
That is the claim of Valtteri Bottas, who would presumably have been the victim of the Ferrari refugee's switch to silver.
When asked about the speculation, the Finn told Sky: "It's the same as every year for me.
"I find it quite funny that with not even a single race done, there's been people getting my seat. It made me laugh. So there's no pressure from that side."
In fact, Bottas revealed that he has been personally assured by his Mercedes bosses that quadruple world champion Vettel is not under consideration for 2021.
That is despite Toto Wolff's repeated statements indicating his interest in the 32-year-old, but technical boss James Allison insists it is "difficult to imagine" Vettel joining the German works team for 2021.
"We've been very honest about what the situation is all the time about contracts, and I got a pretty straight message that no, they're not considering Seb," said Bottas.
"So I said fine, no worries then."
However, George Russell is also being linked with Bottas' 2021 seat, with the Finn linked in turn with a move to Renault.
"I have my clear goal for the season in my mind and that's it," Bottas continued. "Things will then sort themselves one way or another, whatever's going to happen. I have no stress about that at all."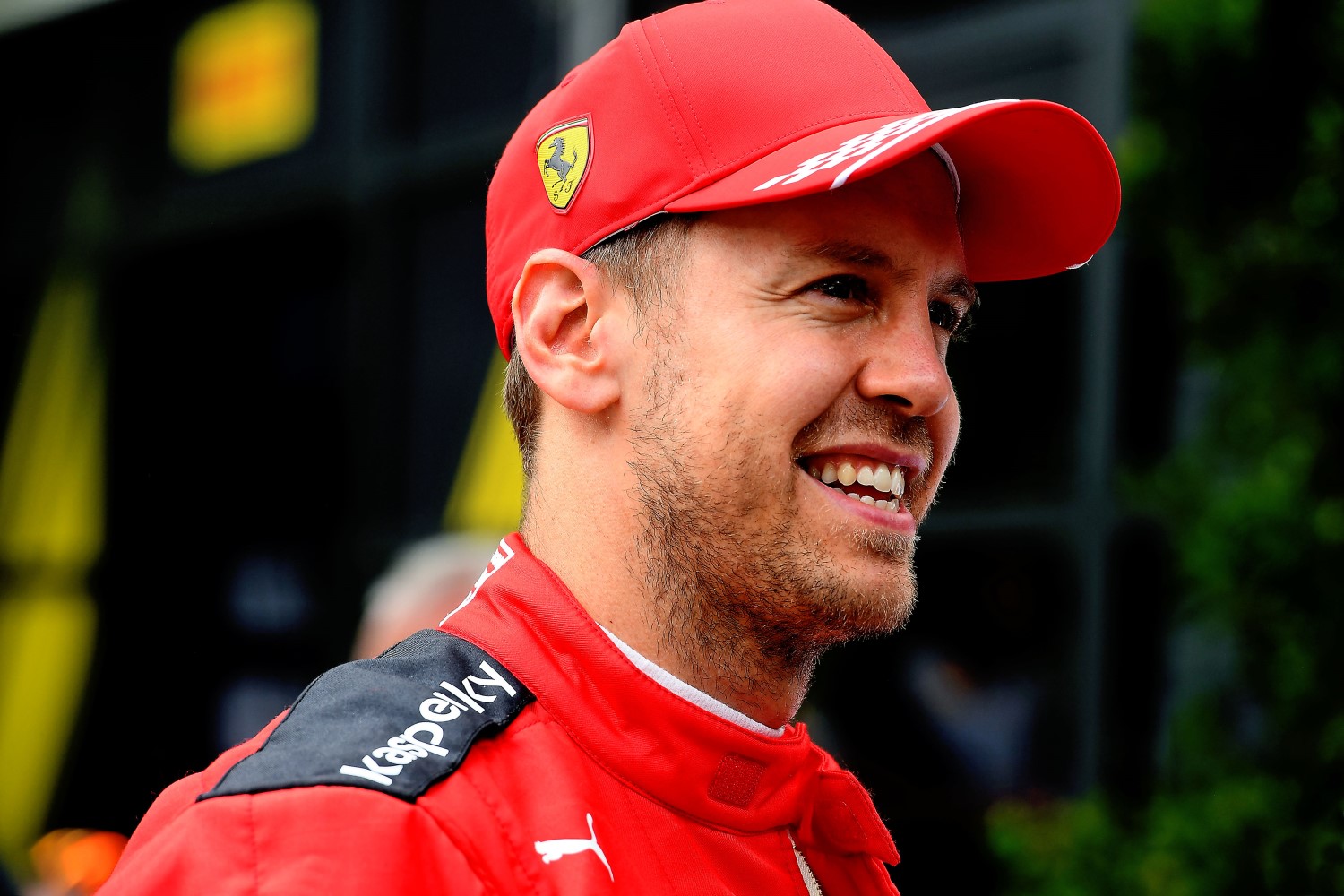 The bias British F1 media do not want Vettel to land at Mercedes alongside Lewis Hamilton for fear he might beat him and prove it was the superior Mercedes car that won all those races and titles
06/07/20 Ferrari chief Mattia Binotto hopes Vettel gets the drive at Mercedes and does not retire though.
"It would be a loss [if he retired], because we love and appreciate him, and it would be important for him to find a good seat next year," Binotto told Marca.
"I hear rumors that you can find him in a Mercedes and I would be very happy for him, I really would be."
06/04/20 (GMM) Sebastian Vettel is only an "outsider candidate" for a Mercedes race seat in 2021.
That is the news from team boss Toto Wolff, who said he will not join Ferrari and McLaren in announcing Mercedes' 2021 lineup so far ahead of time.
"I don't want to pull the corset too tight in terms of timing," he told German media, "but we want to start the season first and let both drivers race freely.
"We also want to see how George (Russell) goes. We want to make this decision during the course of the summer," added Wolff.
Wolff has paid lip service to the notion of signing 2021 Ferrari refugee Vettel, but the German's chances actually do not appear to be high.
"Sebastian is of course a great personality and, with four titles, also one of the outstanding drivers of his generation," he said.
"He is an outsider candidate for us. First and foremost, we are looking at our own Mercedes stable. But I wouldn't say no to Sebastian in terms of talent and personality."
Wolff also responded to speculation about his own future, amid suggestions that he could team up with Lawrence Stroll to take over the Mercedes team.
"It's clear when there are no other headlines than the Aston Martin thing that it causes some waves," he insisted.
"But I am team principal and a shareholder and I have the best intentions to stay here."
However, Wolff added: "I don't want to become a team principal that goes from great to good without realizing that he's maybe not adding as much to the team as he did in the beginning.
"There will come a time when I will do less and I want to be ahead of that moment. That is what I am thinking very carefully about now."
05/28/20 "Valtteri Bottas is in conversation with Red Bull," writes well connected Sky Sports F1 TV reporter Ted Kravitz.
Max Verstappen has penned a long-term contract with the Austrian team but uncertainty surrounds Alex Albon's future with the team.
If Bottas was to leave Mercedes then Wolff will have to make a decision on whether to go with his young driver program or turn to four-time world champion Vettel.
"Sebastian is a great driver, a major personality and an asset to any Formula One team," Wolff recently said.
"When looking to the future, our first loyalty lies with the current Mercedes drivers but naturally we must take this development into consideration."
The Mercedes boss also opened up to ESPN about his relationship with the German driver.
"We have a friendly relationship [with Vettel]," Wolff explained.
"I am not so surprised about his decision; I think you could see some cracks.
"He's a great personality, has been one of the personalities of the last 10 years in Formula One, winning four titles and starting this hugely successful spell at Red Bull.
"It's disappointing for him to see that this dream at Ferrari is being discontinued but it is what it is.
"How the events panned out was fast and different because one must not forget there is still a full season to race.
"And you would rarely take decisions so early in the season because be it for Daniel at Renault, or Carlos at McLaren, or Sebastian at Ferrari, these guys will race the new kit, will see all the innovation, will need to be involved in the development of the vehicle and need to play their team part also in some of the competitions.
"So, yes, these decisions came about quicker than I would have done but it's interesting to watch, maybe there's something to learn."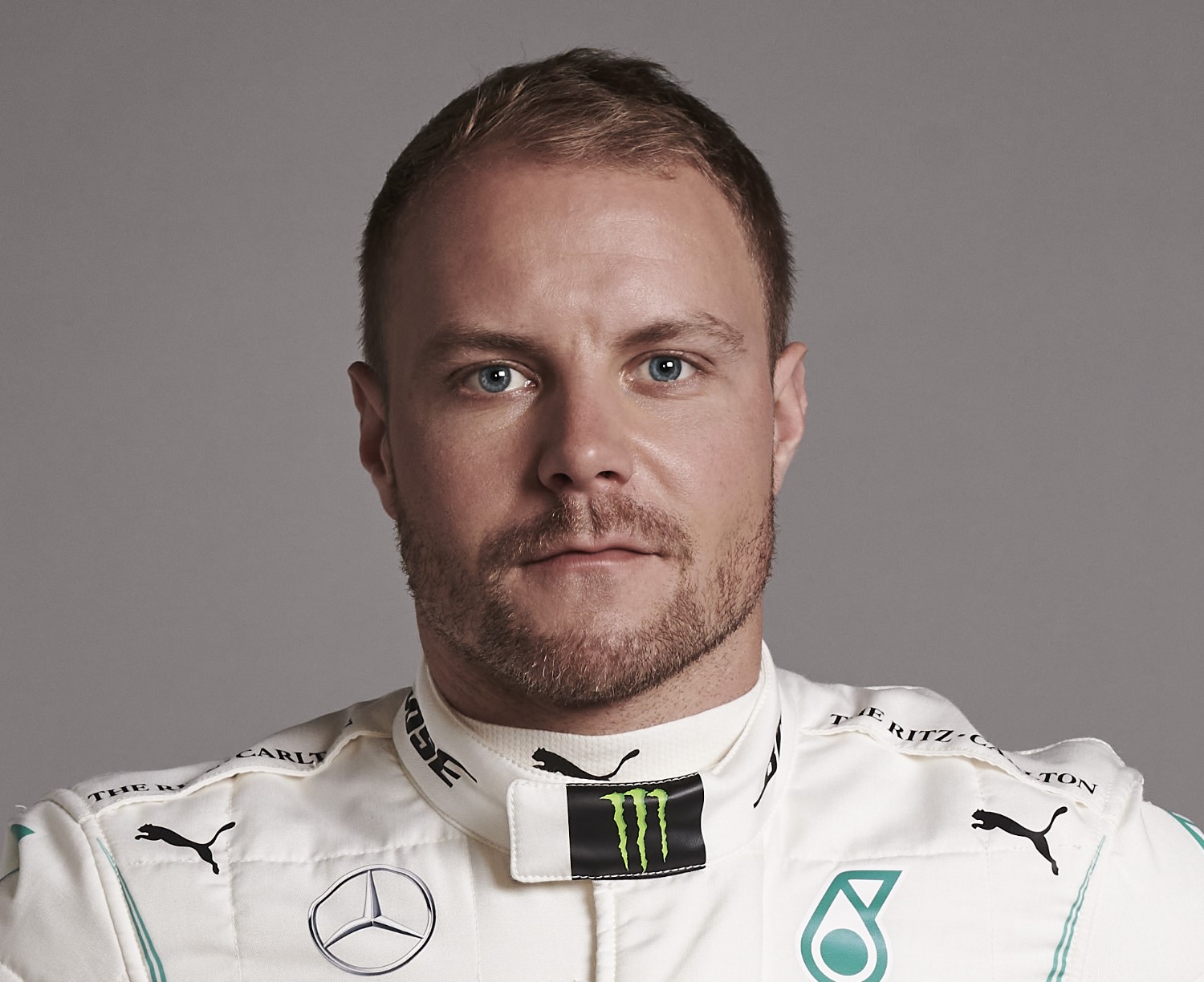 Bottas has to expand his options as Vettel may take his place at Mercedes
05/25/20 According to the latest reports, Valtteri Bottas is allegedly considering Red Bull as an option beyond 2020. The Finn, like the majority of the grid, doesn't have a contract after this season. With Mercedes stalling talks until the season begins, Bottas needs to keep his options open before it's too late.
Wait too long and one could even end up losing a drive. Thus, it shouldn't come as a surprise if Bottas is exploring other options. Recently, the rumor mill suggested Valtteri was in talks with Renault over a potential seat for next season. According to F1-insider, Bottas' manager recently sat down with Christian Horner. According to reports, Bottas' manager- Didier Coton invited Horner to dinner.
Bottas joining Red Bull isn't completely outrageous as he brings in a unique set of skills. He's a race winner, and an experienced and level headed driver. Max Verstappen is the team's number 1 driver but having the Finn onboard could bring more level-headiness to the team.
05/22/20 (GMM) Valtteri Bottas' name is the latest to join the 2021 driver 'silly season'.
Speculation is gaining speed that Mercedes boss Toto Wolff sees George Russell (not ready), not Sebastian Vettel (ready), as the ideal next teammate for Lewis Hamilton.
Reports in Germany suggest that Bottas' manager Didier Coton has been in talks with Renault, who need to replace the McLaren-bound Daniel Ricciardo. Fernando Alonso has also been linked with that seat.
But even Hamilton's next move is under scrutiny.
"It may not be a coincidence that Wolff is now privately involved as an investor with Aston Martin," former driver Marc Surer told Speed Week.
"Hamilton may feel that the great Mercedes era is coming to an end, especially with the budget cap. I can imagine he is doing a lot of thinking.
"But if he stays, then he will try to ensure that Bottas stays too. Personally I would put George Russell in the car. Bottas is a top number 2 but I don't see him as a future world champion.
"If you build up a young driver, you have someone who could take Hamilton's place some day," Surer added.
Another former driver, Timo Glock, said of Mercedes' driver deliberations: "I wonder why they are taking so long to announce the new contracts.
"Mercedes will also be looking at what Daimler is doing, because in the long run they may discontinue the entire project," he told motorsport-total.com.
05/21/20 According to Germany's Motorsport-Total Renault has touched base with Valtteri Bottas as part of the French team's plans to seek a replacement for Daniel Ricciardo for 2021.
The eruption last week of F1's drivers' market, sparked by Sebastian Vettel's departure from Ferrari at the end of the year, has left Renault with a seat to fill for next season alongside Esteban Ocon.
While Vettel and Fernando Alonso have both been cited as potential candidates for the Renault drive, few believe either driver is interested in racing for a team that will not be contending for wins in 2021, at least not on its own merit.
According to Germany's Motorsport-Total, Abiteboul has held talks with Bottas' manager Didier Coton to sound out the Finn on his prospects for 2021.
While Ferrari and McLaren have defined their future line-ups even before the 2020 season has started, Mercedes boss Toto Wolff is in no hurry to designate his 2021 drivers.
However, all signs point to Lewis Hamilton racing on next season but Bottas' fate is less certain.
Wolff has taken note of Vettel's sudden availability for 2021 but the Austrian made clear that Mercedes' priority regarding the future is either a status quo or a move of one of its protege's – either George Russell or Esteban Ocon – to the Silver Arrows squad.
"We have to stay true to our line," said Wolff. "Loyalty is something incredibly important, part of our values.
"We are loyal to our current drivers and do not want to negotiate at a time when the season has not even started."
Bottas would likely prefer to sign-up for a fifth season with Mercedes, but the seven-time Grand Prix winner's dependency on Wolff's choice could risk leaving him out in the cold if Renault chooses to swiftly complete its 2021 line-up.