Villeneuve to field NASCAR Euro Series team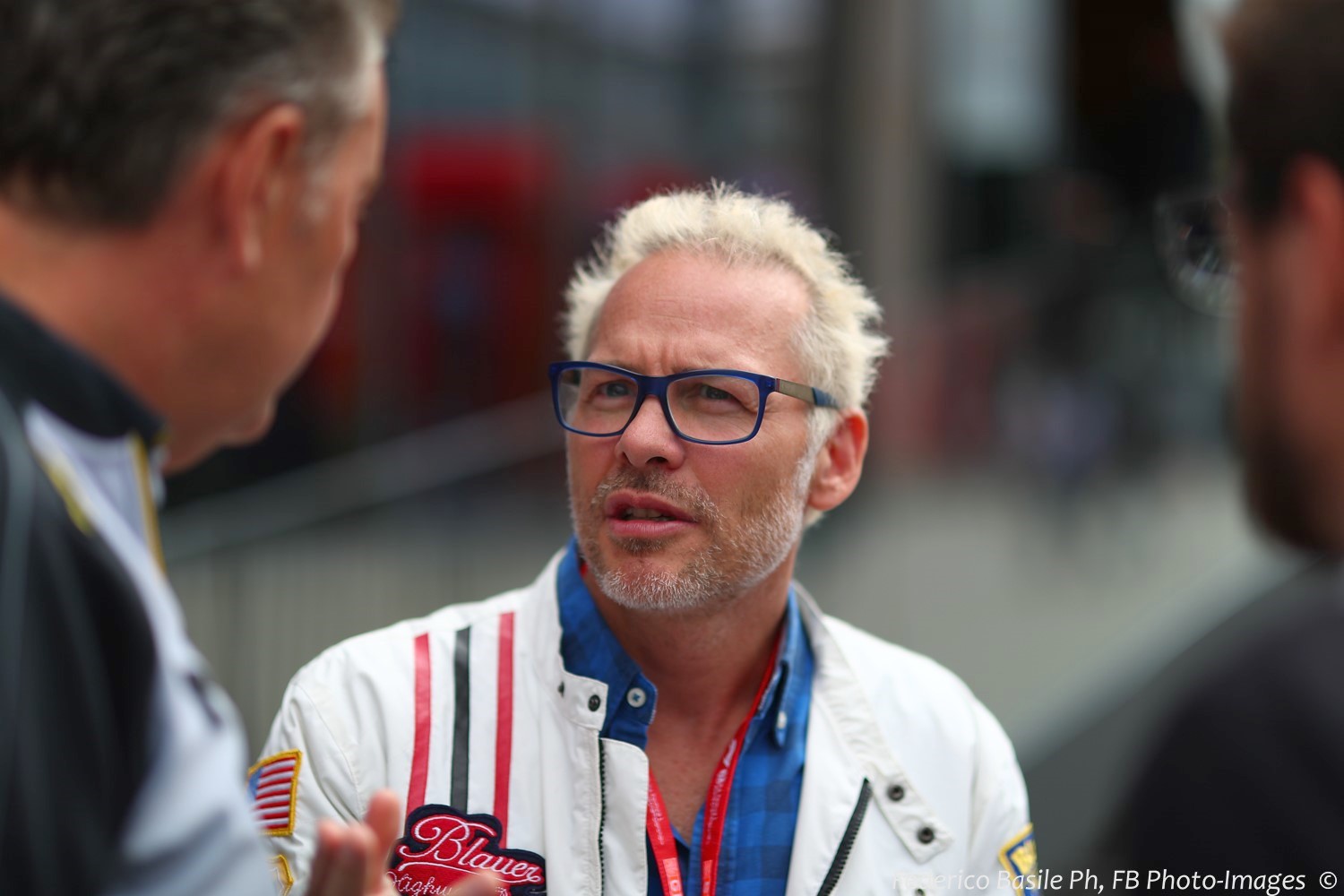 Jacques Villeneuve
After a successful rookie season in the NASCAR Whelen Euro Series, Jacques Villeneuve extends FEED Racing to NASCAR's European venture.
The team, co-owned by Patrick Lemarie will field two cars in the NASCAR Whelen Euro Elite 1 Division. Lemarie and Villeneuve will drive in the pro division. In Elite 2, Belgian Simon Pilate will pilot the No. 6. The 17-year-old will share the car with Lemarie.
The 1995 CART, 1995 Indy 500, and 1997 Formula 1 World Champion co-founded FEED Racing France with Lemarie in January 2019. The project is aimed to give drivers between the ages of 15 and 20 the opportunity to advance their racing career.
"This is a project aimed at giving young talents the opportunity to grow and become professionals in racing, Villeneuve explained. "I always loved this kind of cars and races and after gaining some valuable experience last year in NWES, we are ready to take the next step.
"With Patrick we know each other since we were eight years old, he was the test driver at BAR in Formula 1 and we founded the FEED Racing academy together, so this is a natural step forward."
In his rookie season in NWES, Villeneuve earned three podium finishes and one pole position. Across the pond in North America, the 48-year-old has 20 NASCAR National Series starts with four top-five and six top-10 finishes in the NASCAR Xfinity Series. He has a best finish of third (three times).
Unlike the majority of racing disciplines that Villeneuve has competed in, NWES is relatively basic. Like its' American counterpart, NWES has no driver aids. Similar to other European racing disciplines however, NWES does have similar rules including avoidable contact and track limits.
The cars are shared between Elite 1 and Elite 2 drivers. Any incidents or mechanical issues in one division could hinder the teammate in the other division.
"The Euro NASCAR car is perfect to learn the basics of driving a race car, it is bold and aggressive, it has no electronic aids and plenty of horsepower and since two drivers share the car, we will be able to do a proficient work together with our young drivers.
"The NASCAR Whelen Euro Series can open a very interesting development path for them and in the next couple of months we'll evaluate the opportunity to expand to three or four cars, fielding more top drivers and more up-and-coming talents."
Lemarie's vast experience includes Formula 1, the 24 Hours of Le Mans, the European Le Mans Series he won in 2001, Formula 3000, Champ Car and much more. In the American Le Mans Series, the Frenchman earned two podium finishes in two starts. Lemarie finished runner-up in the 2001 Petit Le Mans.
"I really look forward to drive a Euro NASCAR car! I'm a close friend with Jacques since a very long time and last year he was so enthusiastic about the NWES car and the championship and he told me this would be the perfect occasion to race together. So here we are, I'll come back after 15 years!" Lemarie admitted.
"I wasn't sure if I wanted to return behind the wheel, but I went to Zolder for the NWES Finals, I saw the car and the championship, and I was immediately very excited about this opportunity. I'm super happy to be Jacques' teammate and I really want to enjoy the races."
From 1999 through 2002, Lemarie and Villeneuve were teammates at the BAR Formula 1 team. Lemarie was the team's test driver. Villeneuve earned two podium finishes, the last two of his F1 career, during that time.
"The goals of the entire FEED Racing project is to help young talents and we think that the NASCAR Whelen Euro Series can be a very good opportunity for them," Lemarie continued. "The car is challenging to drive and definitely a great school and they can share the car with us, so they can learn how to work and have a good exposure for their sponsors. We hope it can open many doors for them."
The 14-race season starts at Circuit Ricardo Tormo April 25 in Valencia, Spain.