Merry Christmas and Happy Holidays to all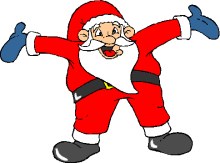 Happy Holidays
To all of our wonderful customers, the AutoRacing1.com family would like to wish you and your family a Merry Christmas season and a Happy and Healthy New Year.
To those who earn a living in Motorsports on a team or as a driver, may you win, win, win and win some more in 2020.
To those of you who are fans of the sport, may your favorite driver's stocking be stuffed with so many wins in 2020 that you scream yourself silly.
And to everyone – thank you for being part of our family – some of you for 20 years when it all started. We thank you all.