Destroyed by Marquez, Lorenzo eyes move to Yamaha or Ducati (2nd Update)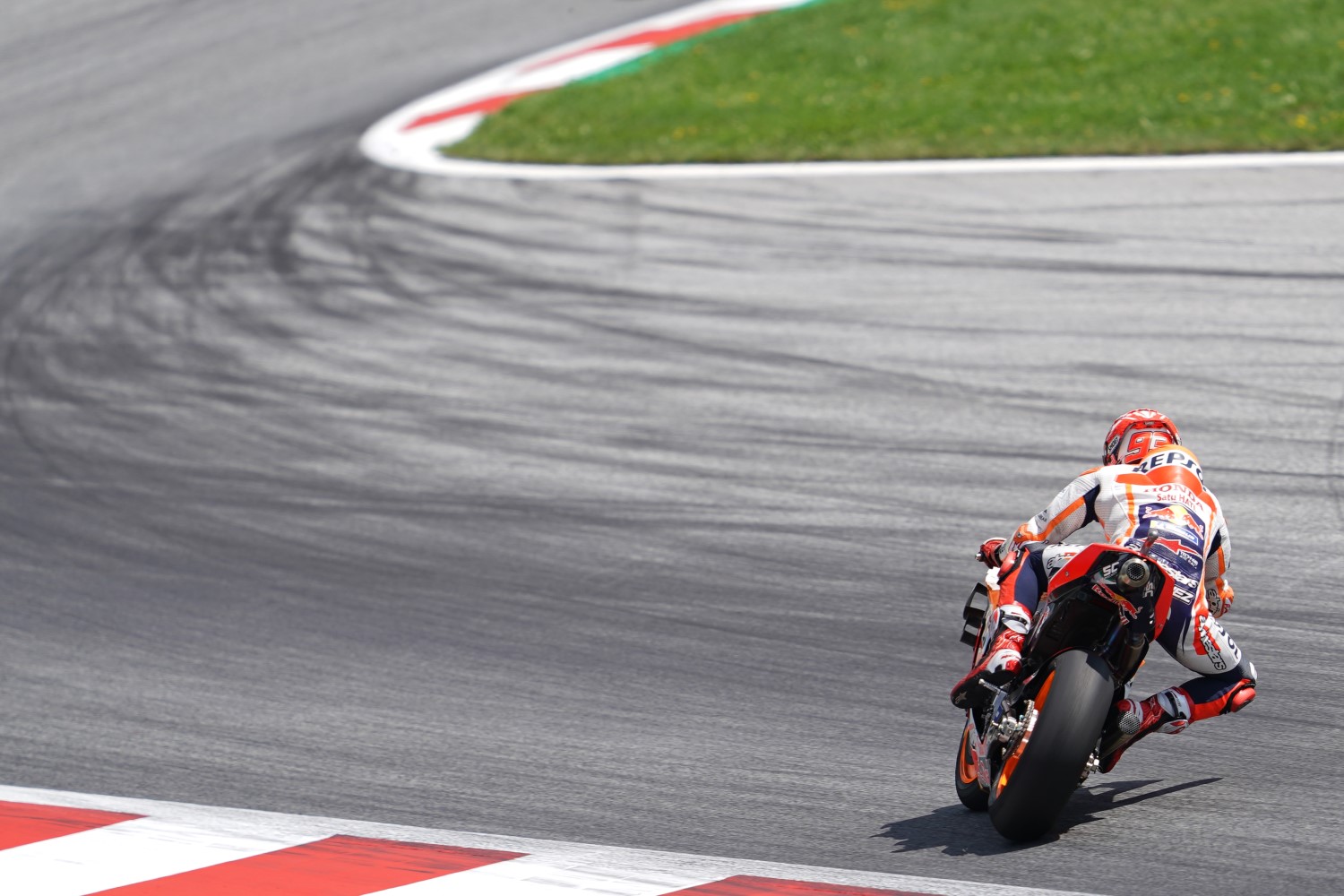 Look at the power slide Marquez uses to enter a turn. How do you beat that? You don't. He's simply the best ever.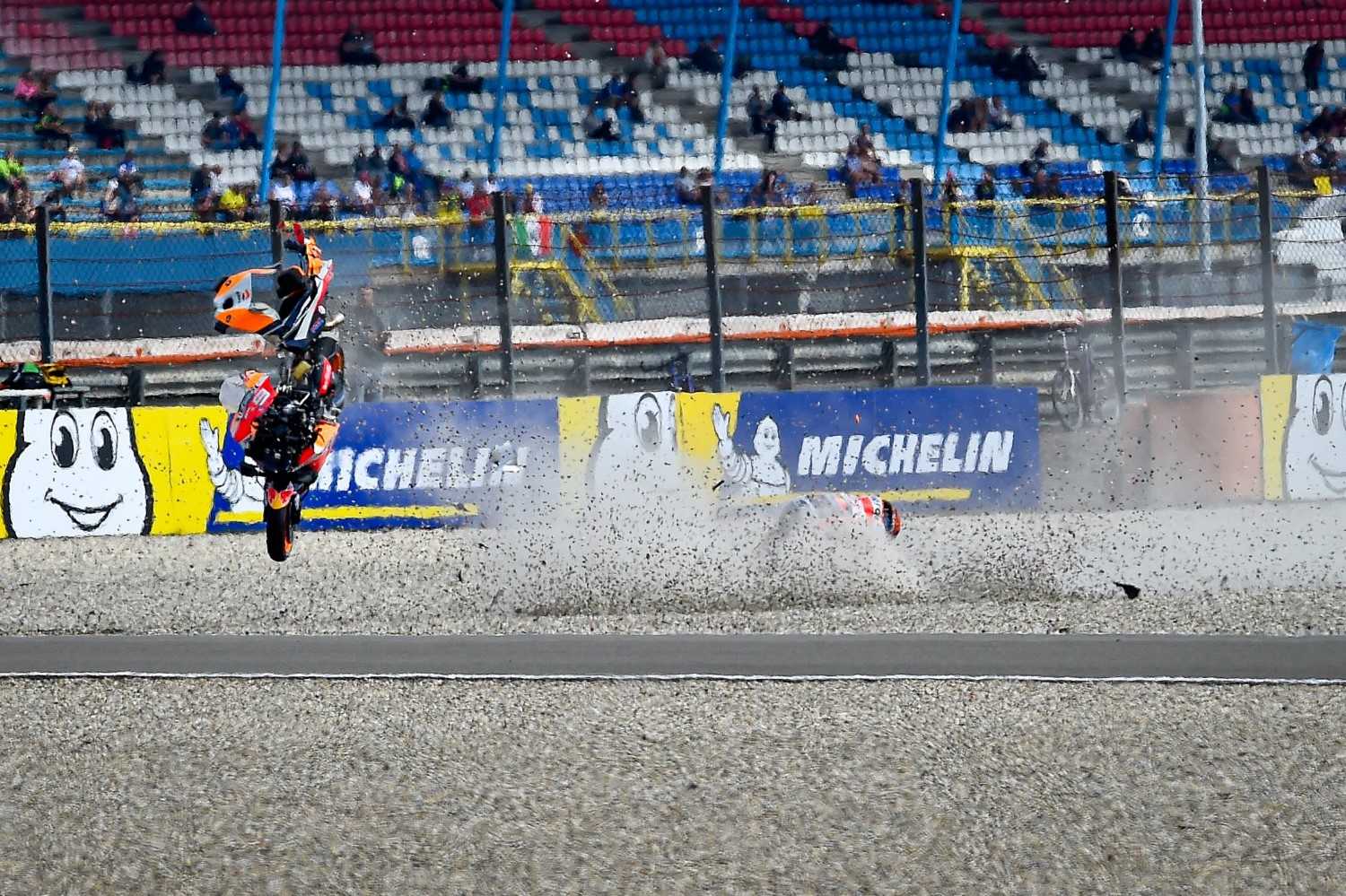 Jorge Lorenzo is a defeated man
UPDATE Jorge Lorenzo has decided against a shock Ducati return or a move to Yamaha for the 2020 MotoGP season and will instead see out his existing Honda contract, Motorsport.com reports.
It's understood that Lorenzo, who has been on the sidelines with injury since June's Dutch TT at Assen, informed Honda team boss Alberto Puig on Saturday of his intention to remain at Honda, amid speculation linking him to an imminent move to Pramac Ducati or Yamaha.
08/10/19 Added photo of Marquez power slide in qualifying at the Red Bull Ring Saturday.
And you wonder why his teammates are defeated men?
08/10/19 Jorge Lorenzo is a defeated man. His Repsol Honda teammate Marc Marquez has destroyed him.
Unable to match Marquez's pace on the identical Honda bike, Lorenzo keeps crashing trying too hard, hence breaking every other bone in his body.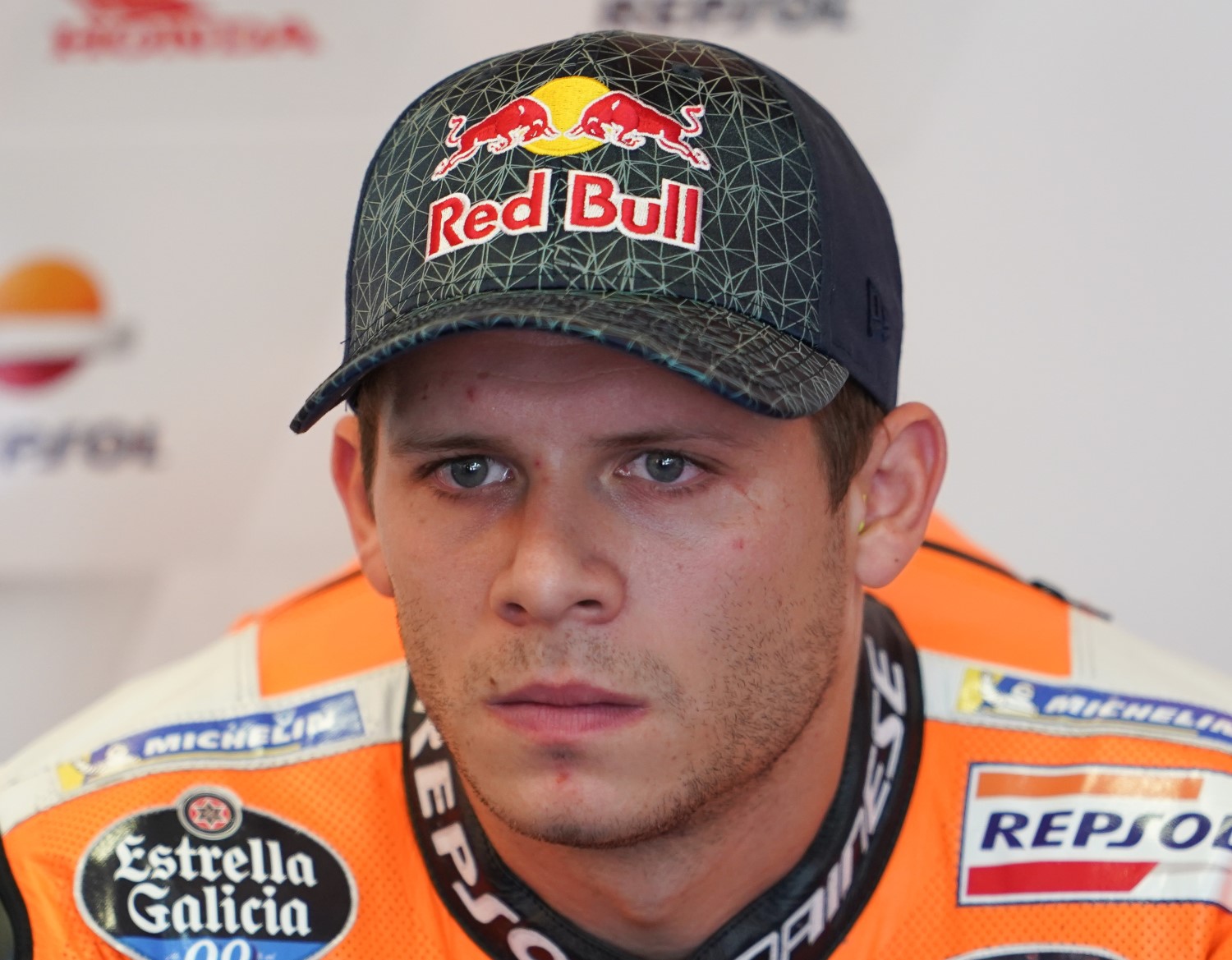 Stefan Bradl, also destroyed by Marquez
The defeated Spaniard has another year on his Repsol Honda contract but already the three-time MotoGP champion is begging the Petronas Yamaha team or the Ducati team to take him for 2021 and put him out of his misery. Lorenzo is so desperate, he may even break his contract after this year. Having one the MotoGP title three times with the powerful Ducati bike, Lorenzo thought he was as good as Marquez.
Being teammates has proven that Lorenzo is inferior to Marquez and only won those titles because his bike had more HP. Lorenzo's ego can't take the shaming. He has to leave.
While Lorenzo heels from his injuries, Stefan Bradl has stepped in for him and he too has been completely destroyed by Marquez.
Quizzed about the possibility of an early Lorenzo departure, Honda team manager Alberto Puig said: "We don't know anything, only that Jorge has an active contract and that contracts are signed to be fulfilled."