World's Fastest Gamer winner van Buren to make pro racing debut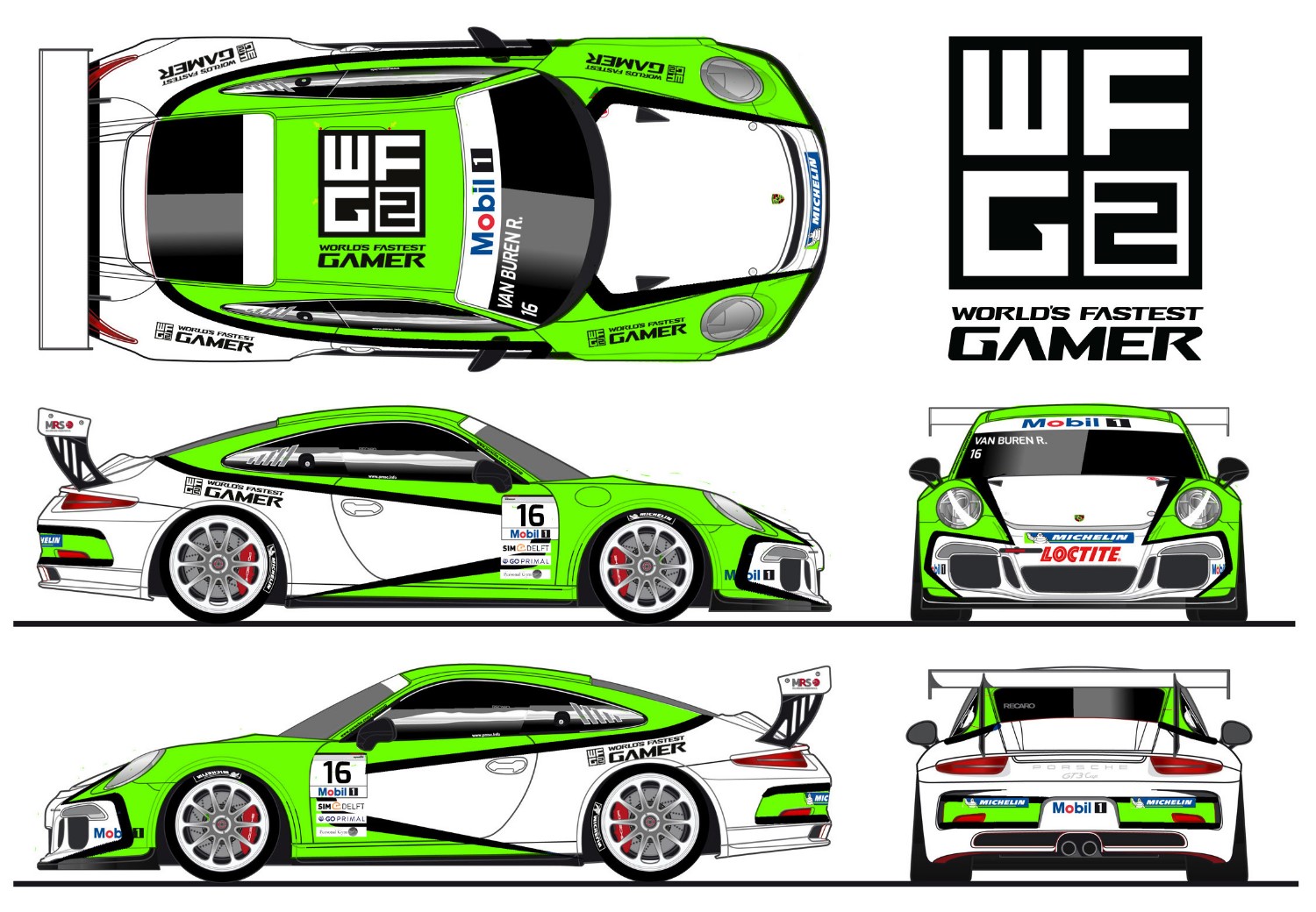 Rudy van Buren's livery
Inaugural World's Fastest Gamer winner Rudy van Buren will make his professional racing debut this week when he contests the Hockenheim round of the 2019 Porsche Mobil 1 SuperCup.
Dutchman van Buren earned the "best job in esports racing" in 2017 when he won the first edition of World's Fastest Gamer and scored a job as a simulator driver for the McLaren Formula 1 team.
The gamer took his initial steps on the #GamerToRacer ladder in 2018 by contesting the Race of Champions in Saudi Arabia. He impressed many with his speed and claimed high profile scalps including Le Mans winner, Timo Bernhard.
He also drove Emerson Fittipaldi's McLaren M23 at last year's Goodwood Festival Speed.
But this weekend's SuperCup race will be his first opportunity to race professionally, wheel-to-wheel. Van Buren's No. 16 Molitor Racing Systems Porsche will feature backing from World's Fastest Gamer and the competition's creators, Millennial Esports Corp.