Newly-Formed HISPANIC auto racing team formed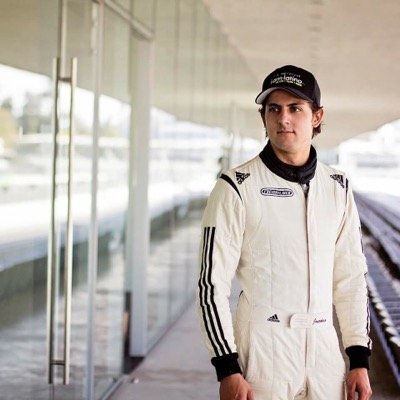 Paul Jourdain
Team Stange Racing, LLC welcomes Team Cortez Racing to the world of professional motorsports. Team Stange Racing will build and prepare the race cars for the newly formed Team Cortez Racing. "I am thrilled to work with a new startup minority race team catering to the Hispanic market. There is so much potential and its the first time someone has come around and has done it right like Team Cortez Racing is going about it," states John A. Stange, Jr.
Team Cortez Racing is a Hispanic minority professional auto racing team with primary focus in the NASCAR development series and On the Road to Indy development series. Team Cortez Racing will seek top Hispanic companies that want to make a presence in the United States markets through a strategic marketing program developed around auto racing.
Team Cortez Racing announces driver, Paul Jourdain to contest in one (1) NASCAR K & N Pro Series Race in 2019 and is currently putting the final touches on a full season effort in the 2020 Pro Mazda Championship. "I am so proud of my Hispanic roots and want to increase the Hispanic involvement in auto racing by being the first Hispanic woman minority owned race team owner, states Team Cortez Racing owner, Rosa Cortez. "I couldn't be more excited and thrilled about this opportunity to work with such a highly driven, hardworking, overachieving businesswoman. I look forward to much success working with Team Cortez Racing", states John Stange co-owner of Team Stange Racing. "I am very happy to be a part of Team Cortez Racing. Team Stange Racing Co-Owner, John and I have been trying to put together something for sometime now so now with Team Cortez Racing it only makes sense. I am looking forward to getting back in the car after a successful test with the team a couple years ago. I also want to wish the team good luck on their Indy 500 effort this year," states Paul Jourdain.
About Team Cortez Racing
Rosa Cortez has a passion for racing and was driven to start a race team with a primary focus to field race programs in NASCAR and IndyCar. Rosa Cortez is a highly driven entrepreneur. She is the founder of multiple businesses. Rosa obtained her bachelors degree from DePaul University in Political Science and has a doctorate degree in metaphysics. She is the mother of a beautiful high functioning little girl named Rosa who was born with Down Syndrome and Autism. Rosa is a first generation Mexican American who graduated from college and first female Hispanic race team owner. Rosa Cortez is highly driven and overachieves in her home and work life. Get to know her by joining the winning team, Team Cortez Racing. For more information, please go to www.teamcortezracing.com