Motorsports is at a Major Crossroad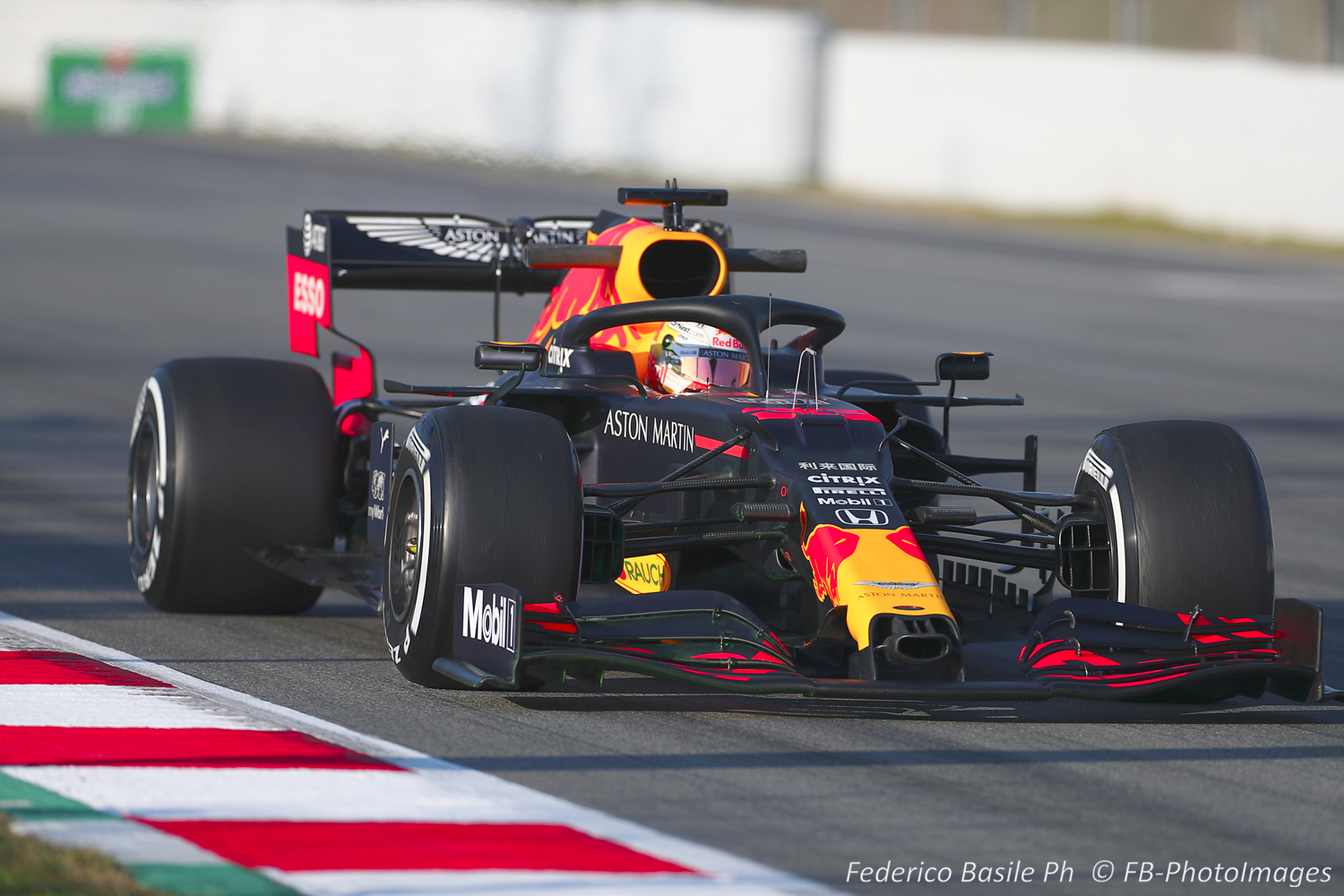 F1 cannot go 100% electric. Only Formula E can be. This means F1 may soon lose all its manufacturers
Petrol bans could actually Make Formula 1 Great Again
Do you know what powers a Formula 1 car? If you said petrol, you'd only be partially right. Yes, it's similar to the smelly stuff we pump into our daily drive for the school run, except that it contains a 6% mix of bio components that the FIA wants to ramp up to 10% and beyond in the very near future.
And not just that, ever since 2014, the regulations have mandated that a modern F1 engine must also be an incredibly advanced and complex 'power unit'. This pioneering hybrid technology is based on a modest 1.6 liter V6, turbocharged to give them incredible zoom (if not incredible sound) and with all sorts of novel 'hybrid' energy recovery systems on board and restricted fuel flow to show off the mind-blowing efficiency.
It's expensive and incredibly complicated and doesn't sound great and has contributed to huge-spender and geek-populated Mercedes' utter dominance, but it's actually all very impressive – even if you're not a so-called 'climate warrior'.
[adinserter name="GOOGLE AD"]But guess what? It's not enough. Even though Formula 1 says it can be net carbon zero by 2030, petrol and even hybrid road cars will begin to become totally illegal all over the world as soon as 2032, thanks to over-zealous governments who care more about virtue-signaling to a growing and increasingly hysterical voter block than doing the sensible thing.
And do you know what? It really could kill Formula 1 and the other forms of traditional motor racing that also still go 'broom broom'. And no matter what happens, it's going to change the racing we know and love forever. There's no doubt about that.
Any observer of the international motor racing scene will obviously have noticed that while F1 is struggling for identity in this increasingly alarmist and politically-correct era of global history, Formula E is even loved by the common greenie. But do you know what the passionate F1 fan and the greenie have in common? Neither of them actually watch electric racing cars.
Because no one does.
If that's confusing, just watch a few minutes of highlights and you'll understand why. It's ridiculously slow and pathetic.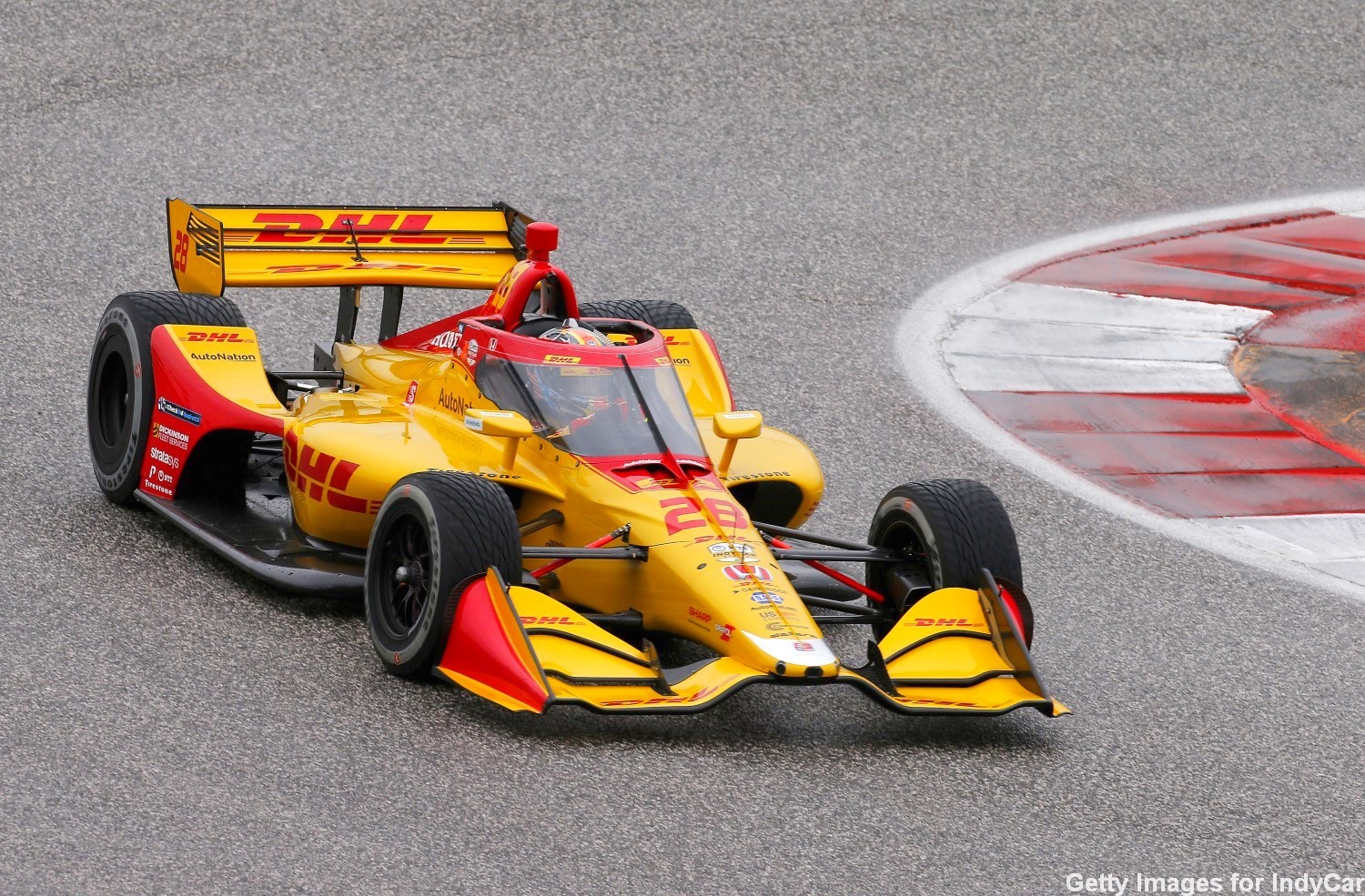 IndyCar is finally going hybrid in 2022, a day late and a dollar short
Still, the car manufacturers can't get enough – and who can blame them? While only Mercedes, Ferrari, Renault and Honda power units populate the F1 grid, Formula E is positively teeming with big names who are obviously jumping on the bandwagon of the only car propulsion system they can be sure will be legal just around the corner. All the premium German manufacturers are there, as are Nissan and Jaguar – and even F1-dominator Mercedes has thrown its green hat into the ring. Why? Because it just has to. Because electric power might be the only way these guys can sell you a car in the extremely not-so-distant future. In the words of F1 sporting boss Ross Brawn and F1 legend Alain Prost, it's all so gosh darn crude and stupid.
So why doesn't Formula 1 just go electric and calm the carmakers down? Before you scream "Nooooooooooooooo!" into the air like a wounded and exasperated Luke Skywalker, don't worry too much about this prospect – because it simply can't happen. "Ross said that Formula 1 can go electric in 10 years," Formula E boss Alejandro Agag said. "Well, they can't."
That's right: in a ridiculous piece of self-sabotage by F1's governing body, the FIA gave Formula E exclusive rights to electric power until 2039. And that's long after the petrol and hybrid ban may have killed F1 for good.
If you're a forward-thinking person, you might assume that the four manufacturers in F1 will simply have to jump ship to Formula E – even Ferrari, who many associate with the sort of gas-guzzling and screaming V12s that make the hairs stand up on the back of your neck. And with all due respect, pushing my petrol lawn mower across the grass is more thrilling than the faint buzz of a Formula E.
But surely all those F1 teams and carmakers make Formula E great? No. The whole idea of this series is that it's so slow and cheap and pathetic that all a city needs to do to host it is put a few barriers up and close the streets for a couple of days. At speeds fast enough to interest fans like you and me, the whole premise of cheap and easy electric racing falls apart, and not just because there isn't a mass market for pathetically slow racing cars.
So what is Formula 1 to do? Can it survive this crude and stupid political assault? The pessimist and even the realist in me says perhaps not. But the optimist and the dreamer says there is another way. And I trust that it makes the hairs stand up at the back of your neck.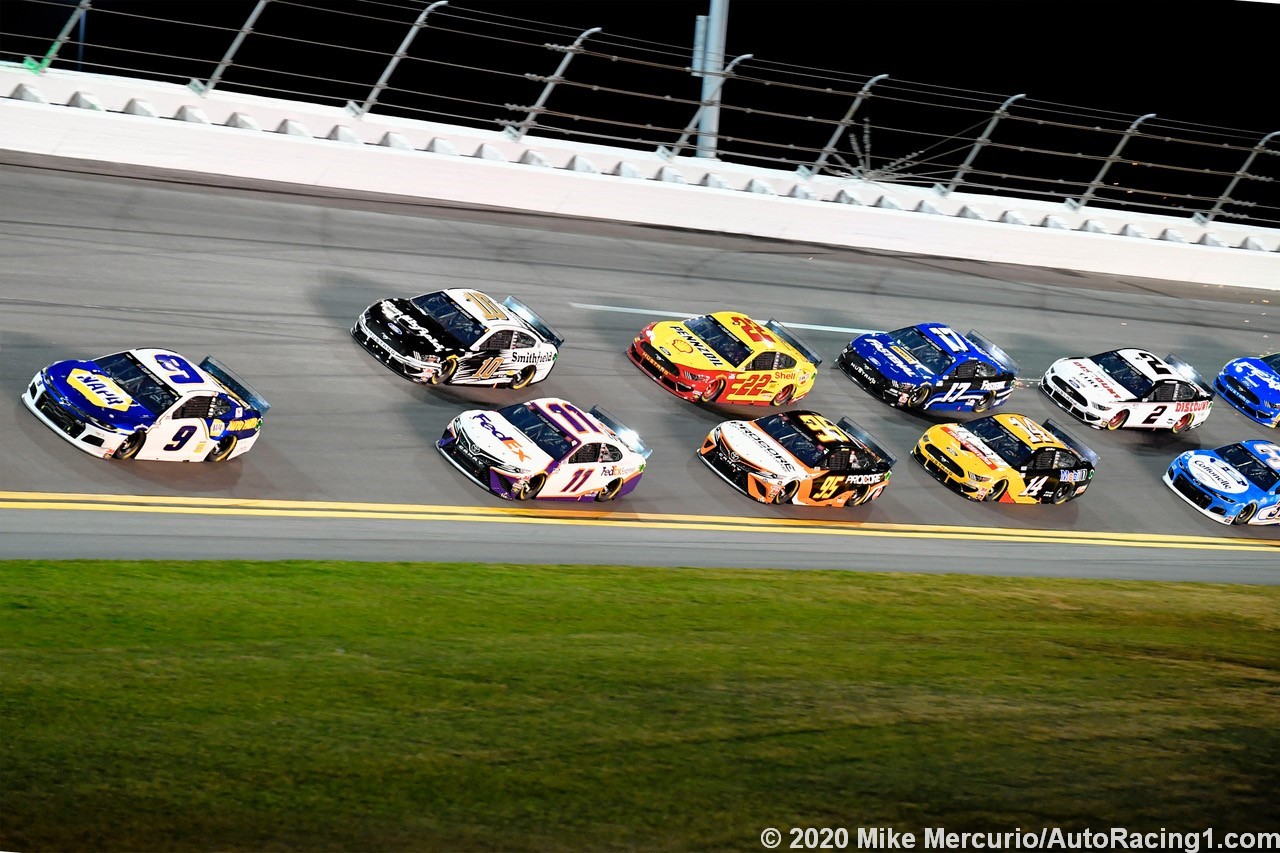 Even NASCAR is looking at a hybrid solution. Like IndyCar, a day late and a dollar short
In a nutshell, here it is: F1 tells the road car-making industry that it can go and stick its finger in an electric car charging outlet and close the paddock doors on the way out.
Bring Bernie Ecclestone out of retirement and tell him he can run the sport just like he did in the good out Putin-style days – so long as he promises to ban all the hybrid nonsense and guarantee that the engine spec will definitely make F1 fans deaf again.
Yes, Mercedes will no longer be there for the massed grandstands to boo, but Ferrari's 1500 horsepower V12 will be a solid compensatory measure as it smashes the Monza lap record by 10 seconds and the fuel consumption record by a few gallons per mile. Ok, the fuel sponsors may be broke by then and the rest of the automotive industry may have their logos on the Formula E cars, but I'm pretty sure all the world's premium watch, fashion, gambling and – yes – tobacco brands might be interested in our fantastical vision of a F1 that really is cool once again.
I'm dreaming, no doubt. But to quote Andy Dufresne precisely, I see two options for the sport we all love. Get busy living, or get busy dying.