2020 Red Bull RB16 – First glimpse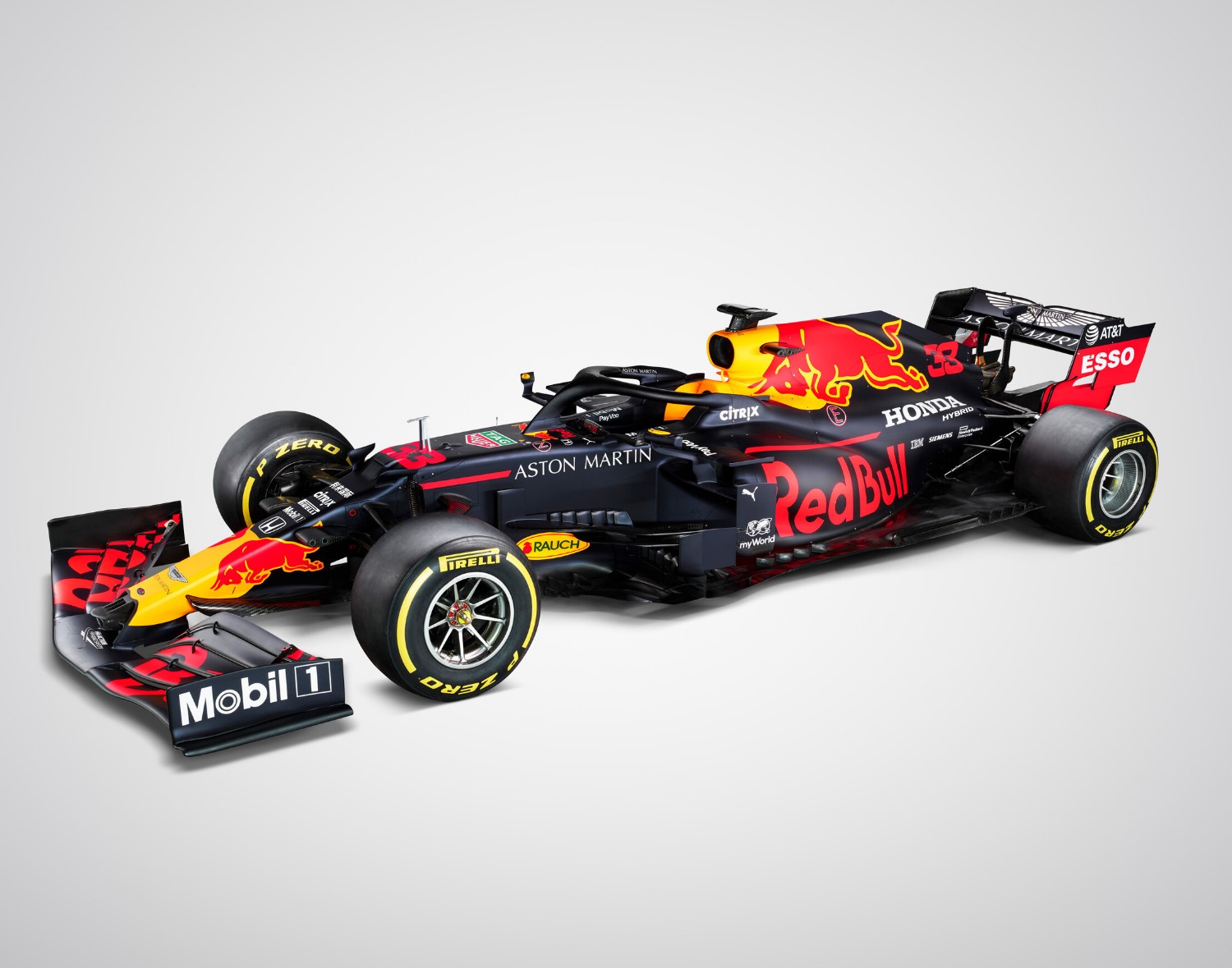 Red Bull RB16
Red Bull has revealed the first image of its 2020 Formula One car ahead of its first run on track at Silverstone today. The RB16 retains Aston Martin branding in what will be the British sportscar manufacturer's final year as Red Bull's title sponsor, ahead of its 2021 move to Racing Point.
The Honda-powered car will be driven by Max Verstappen in one of the two 100km filming days allowed to every team on the grid. Usually camouflaged at this point in the season, the color scheme looks almost identical to last year — the car was unveiled with the tag line "liveries are made to last".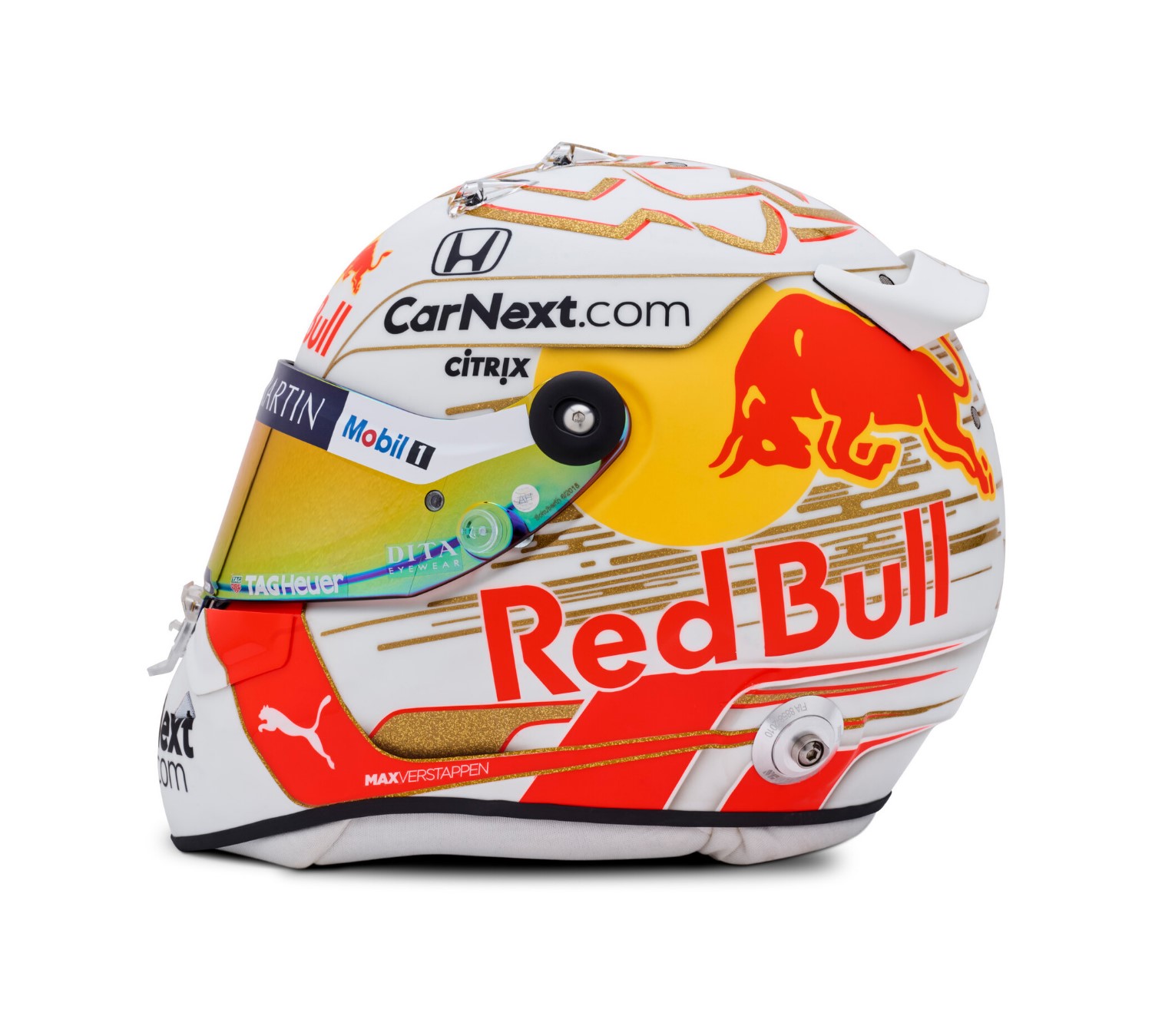 Verstappen's new helmet
Thai driver Alex Albon will partner Verstappen at the team in his first full season with the team, having been promoted from Toro Rosso last year.
Red Bull hopes to see further signs of progress with its Honda partnership this season.
A new helmet design was also unveiled for Verstappen.
Changes
On the previous Red Bull, there was only one hole in the nose, but now two more slots have been added at the top. All of this has the purpose of directing air to very specific places so that more downward pressure is generated on the front of the car.
We see a shoehorn device on the side of the nose to better direct the air to the floor so more downforce is generated from the underbody.
At the very top of the nose, two very small elephant devices to improve airflow.
The wing on top of the mirrors seems to be standard for the coming season. Both Haas and Ferrari already came up with it and Red Bull has them too. Under the mirrors, the 'bargeboards' and the wings on the sidepod are a bit more complex.
[adinserter name="GOOGLE AD"]