Arrow McLaren SP reveals 2020 NTT IndyCar liveries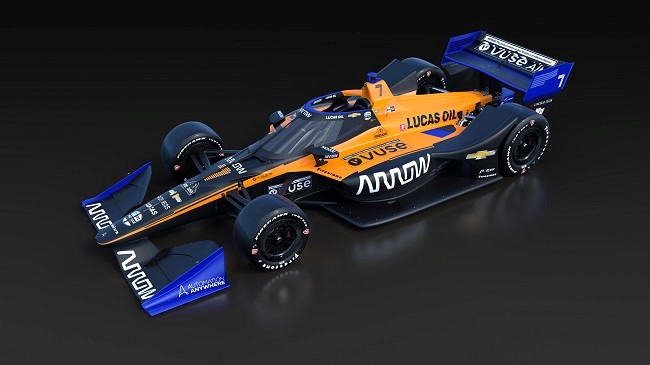 Sleek Arrow McLaren SP livery
Arrow McLaren SP today revealed the liveries for its 2020 NTT INDYCAR SERIES contenders. The cars were unveiled by Arrow McLaren SP fans in downtown Indianapolis and signaled the start of an exciting new team and partnership.
Hear from the Arrow McLaren SP drivers and team management: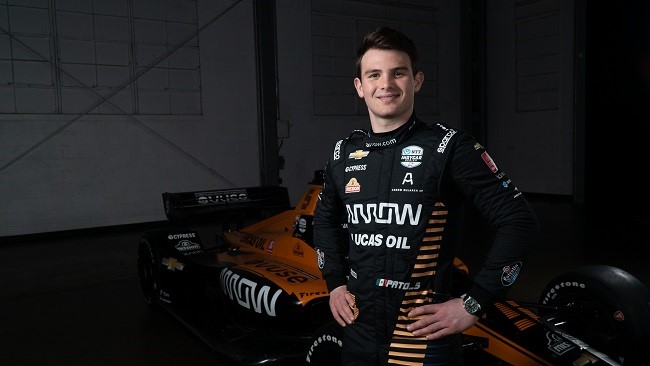 Pato O'Ward
Pato O'Ward, No. 5 Arrow McLaren SP Chevrolet
"It's been a few weeks of hard work and really getting all the details finalized. I think this final product is awesome. It really shows what we are trying to portray and what we are trying to do in this new partnership between Arrow and McLaren going forward. I think the car is aggressive, lethal, and looks fast. I'm really looking forward to COTA in the next few days and seeing how it looks on track. I'm very proud to be driving the black and papaya No. 5 Arrow McLaren SP Chevrolet."
Oliver Askew, No. 7 Arrow McLaren SP Chevrolet
"I'm excited to drive the car at COTA and see it in action on track. I think Pato and I are going to have the best looking cars on the grid. My first impressions of the car are it looks very aggressive. I love the matte black and the papaya orange. They go really well together and it looks lethal. I think we are going to catch a lot of eyes on the grid and at tracks this season."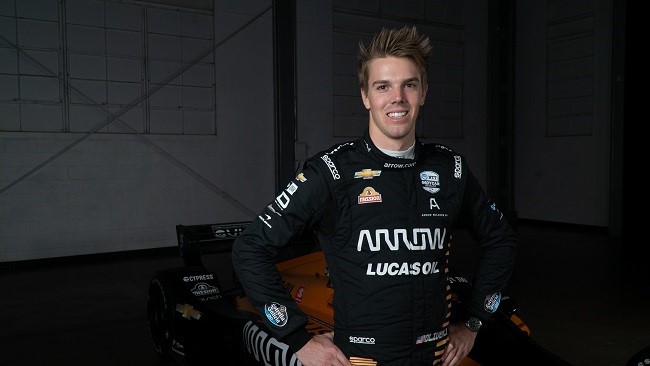 Oliver Askew
Sam Schmidt, Co-Owner, Arrow McLaren SP
"This event is not only a car launch, but it is representative of many hours of effort by our team members and partners. I'm so incredibly excited to build upon our partnership with Arrow and add one of the most iconic names in motorsport, McLaren, to the team. I can't wait to see these cars on track next week going fast with our young, talented, and exciting driver lineup.
Gil de Ferran, Sporting Director, McLaren Racing
"Today is a moment to reflect on the journey we have just begun. In the few months since we announced Arrow McLaren SP, we have signed two of the most exciting young drivers in recent memory and maintained and secured the support of great partners. This occasion is also an opportunity to acknowledge the challenges ahead and make a pact with ourselves that nothing other than our full effort and commitment will suffice."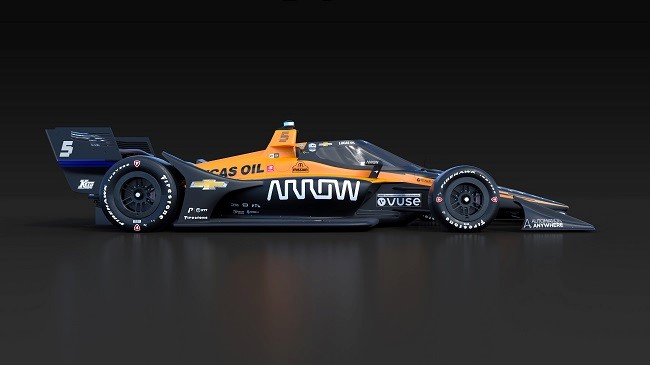 O'Ward's Livery
Taylor Kiel, Managing Director, Arrow McLaren SP
"I am beyond excited to finally show the fans and the partners what the team has been working toward for months. This team is an incredible partnership between our longtime partner, Arrow, and the historic brand that is McLaren. I think this partnership makes us one of the most unique teams in the INDYCAR paddock and you can see that in the livery. The cars look aggressive, fast, and are surely going to make an impression on track. The entire team has worked hard to get us where we are today and I can't wait for that hard work to pay off in 2020."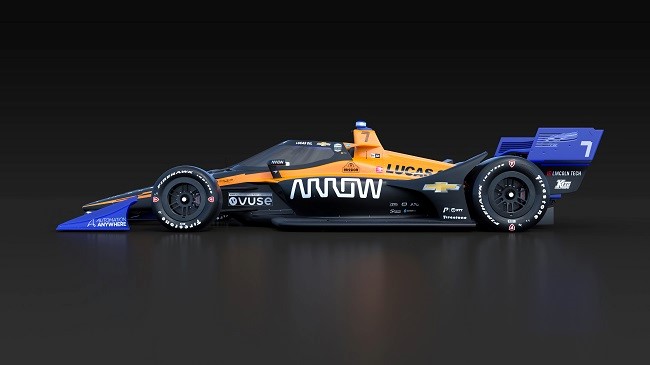 Askew's Livery – note the blue wing endplates
[adinserter name="GOOGLE AD"]