Two-Strokes To Make MotoGP Return By 2026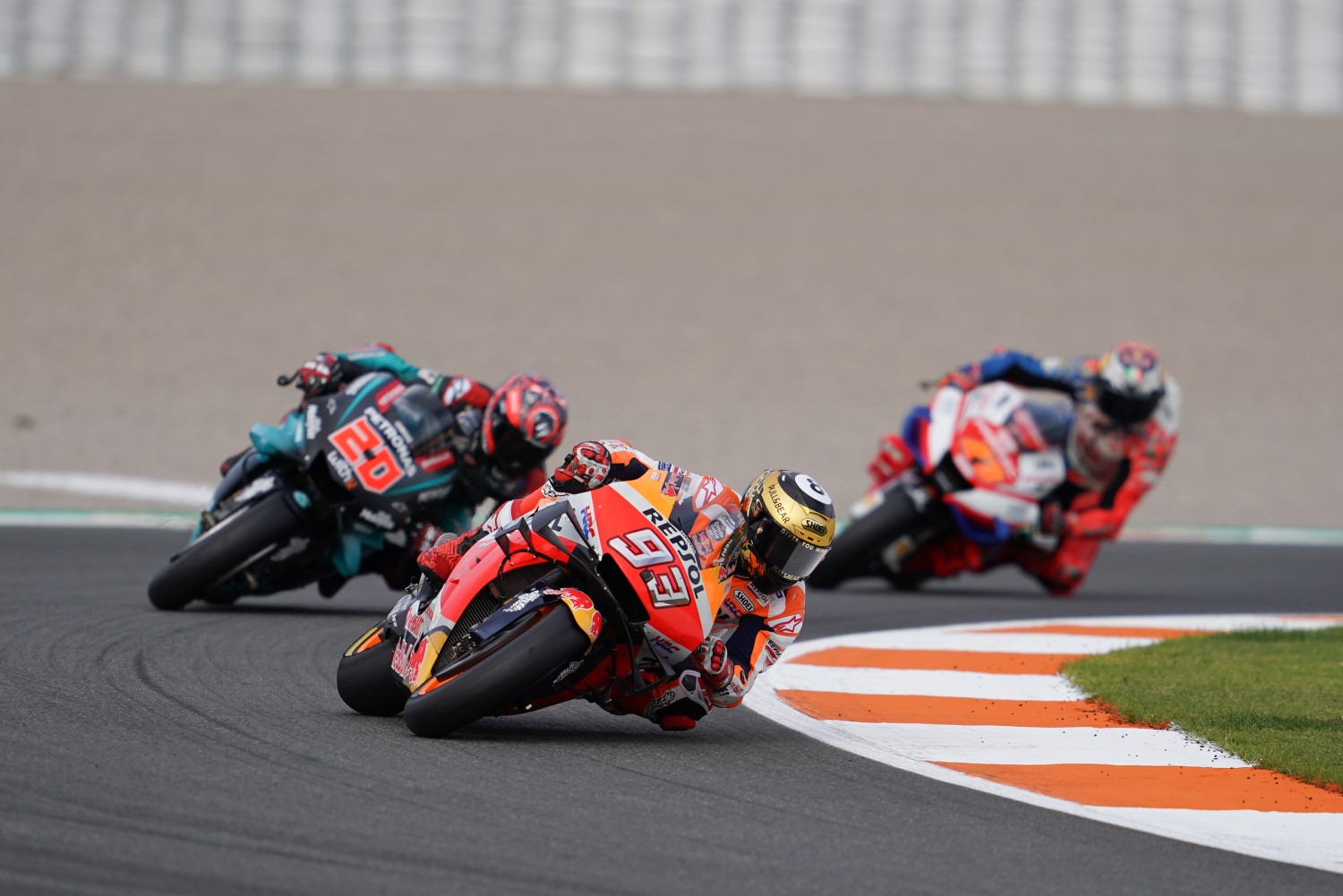 Marquez leads Quartararo in Valencia, Spain
When it comes to motorsports, there are words that most of us never thought we'd hear in connection to MotoGP. However, recent technological advances seem to suggest that a two-stroke formula could define the future of the premier motorcycling category. As such, you may need to look at a guide to bet on motorsports soon, especially if you plan to remain successful in the long run.
Until 2002, two-strokes laid down the basis of the erstwhile 500cc Grand Prix regulations, but it was changed to 990cc four-strokes after rebranding to MotoGP.
The change was deemed necessary as two-stroke engines made the formula too dirty as the new millennium unfolded. However, there are still many controversial purists who still long for the formula's distinctive aroma and soundtrack.
While two-stroke engines disappeared from the racetracks, there weren't locked in the history books.
With pressure charging, direct injection, and other cutting edge technologies, two-strokes now have the power to rival four-strokes. Additionally, hydrogen engines emit only water, though the technology required is a bit costly.
Formula 1 head technical boss Pat Symonds is currently developing new regulations that will lay down the ground for the next generation of the engine cycle.
Pat is keen on ensuring that two-stroke engines will be among the new specifications for 2025 and you can expect MotoGP to adopt the idea to share development costs.
According to Pat, he's keen on seeing that two-strokes return to the racetracks, given that most of the problems with the previous generation of engines have already been solved. More importantly, the engines sound great from the exhaust, and it seems there is a bright future for them on the tracks.
Advances in fuel and other crucial elements could see the idea adopted across all motorsport competitions. Indeed, synthetic fuels are now available and can reduce engine emissions.
That's done using a mixture of hydrogen, exhaust treatments and a high-pressure injection to make a two-stroke engine viable for today's modern racetrack.
In layman's language, we can say that all the negativity that made the engines removed from the races (fumes and emissions) has been eliminated.
However, the emotional aspect of the engine (the noise) has been retained. As such, the engine would sound more impressive that the present F1 V6 hybrid system or like a 500GP bike from the mid-90s.
With the current technological advancements, it's evident that MotoGP is at a critical moment in time where the stakeholders have to decide the direction of the upcoming racing generation carefully.
MotoGP might resist the eco-conscious fuel model adopted by Moto E, but it remains dedicated to showing its efficiency and forward-thinking nature.