Daytona 500 Preview & Odds: Who Will Win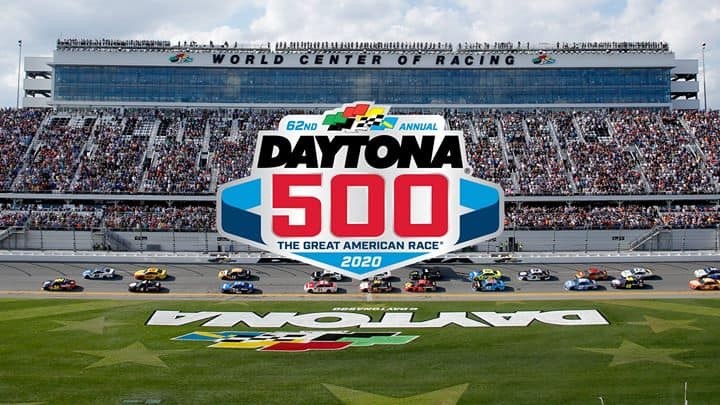 Daytona 500
Oh my goodness it is! That means the Daytona 500 is right around the bend. It will all start with the Busch Clash at Daytona on the ninth of February, then the following weekend we have the two Bluegreen Vacation Duel races on Thursday, Feb 13th. Then, of course, the Daytona 500 on Sunday, February 16th.
Can Denny Hamlin go back to back at the Great American Race? He won it last year, we find that the race handicappers and oddsmakers like Bovada think he has a great shot at winning again, make sure to read their review here. Denny Hamlin, Brad Keselowski, Chase Elliott, and Joey Logano are all tied to win with odds at +1000 each.
But are these favorites worth putting upfront for our NASCAR Fantasy picks or as a wager to win at our favorite book?
Ok, let me start by saying that I don't think there is a whole lot of value on Brad Keselowski. He has won at Daytona before – back in 2016– but that was the Coke Zero 400. And in recent runnings of the 500, he's crashed … a lot. Keselowski has wrecked in four of his last five races at Daytona and his only Top 10 finish in 11 Daytona 500 appearances is win 2016 win.
Although repeat winners are very uncommon, Denny Hamlin has a chance to do just that. Unlike Keselowski, Hamlin drives extremely well at Daytona and is always a threat. He has finished in the Top 10 in seven of twelve and has an average finishing position just outside the podium at 4th-and-change. If you remember, Hamlin didn't only win last year, but in 2016 he took the checkered flag as well.
Joey Logan is a good option because he took the checkered in 2015 and he has been on a roll. He started in all 36 races last season and won two. He took Top 10s and 12 Top 5 finishes in 2019 as well. So, it's safe to say that he has been one of the more consistent drivers on the circuit. At Daytona overall, he has 2 track wins, 8 Top 5 finishes, 9 Top 10 finishes, and has led 442 laps.
Chase Elliott has never won at Daytona, he hasn't even finished in the Top 10. But he has won the pole three times. So, if there is one thing we know, he can run that track fast! But in his races at Daytona, he's only led 64 laps – including the Coca Cola 400. So, I wouldn't bank on Elliott getting a podium finish on February 16th. He seems to qualify well, and then race … not so well. His average start is 7th, but his average finish at Daytona is 28th. This doesn't invoke a whole lot of confidence – for me, at least.
There is some longshot value on William Byron. Although he's crashed out in two of the last four, he has recently had the pole and led 60 laps. He also took second at the Coca Cola 400 so even though he is young and still coming up, he has had success here in Daytona. He should be cheap to get at DFS sites and at +2200 he is quite valuable at sportsbooks.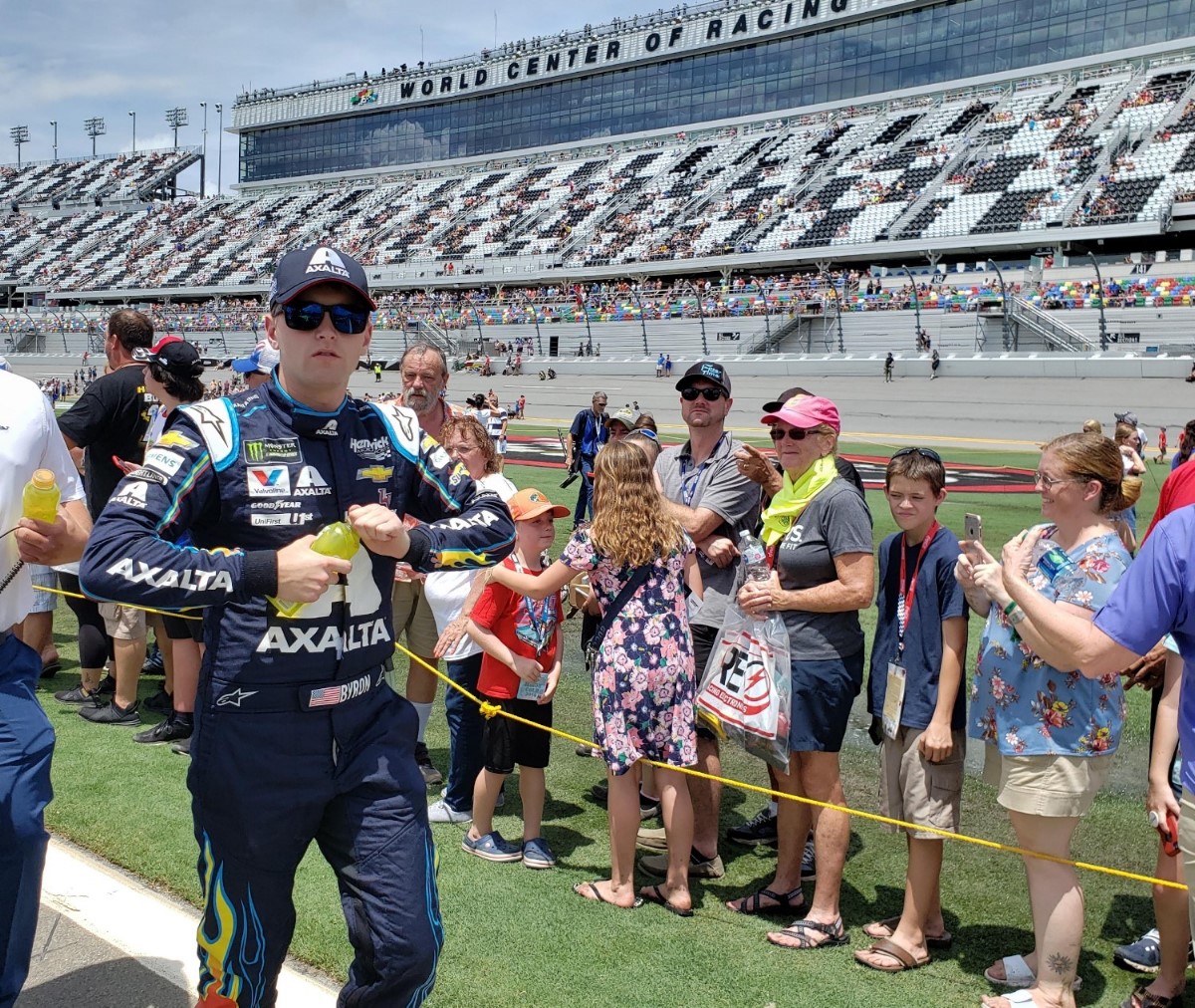 William Byron
Of Course, Kevin Harvick, Kurt Busch, Kyle Busch, and Jimmie Johnson all need to be looked at. They all have won at Daytona, and Jimmie has racked up three there over his long career. Harvick, Johnson, and Kurt Busch all have 36 or more races under their belt at this track, so there is a lot of experience here between these three drivers. 13, 12, and 9. That's how many Top 5 finishes Busch, Johnson, and Harvick have at Daytona.
With all of that said, if I had to only pick two, I'd throw Joey Logano and Denny Hamlin on the short-list. What we can always be sure of is this 2.5-mile tri-oval always provides us with one of the most exciting races of the season. Everyone loves the front straight and super-stretch and there will surely be over 100 thousand screaming fans cheering for their favorite drivers during the first big Cup Series race of the season.