An awkward tribute to Paolo Goncalves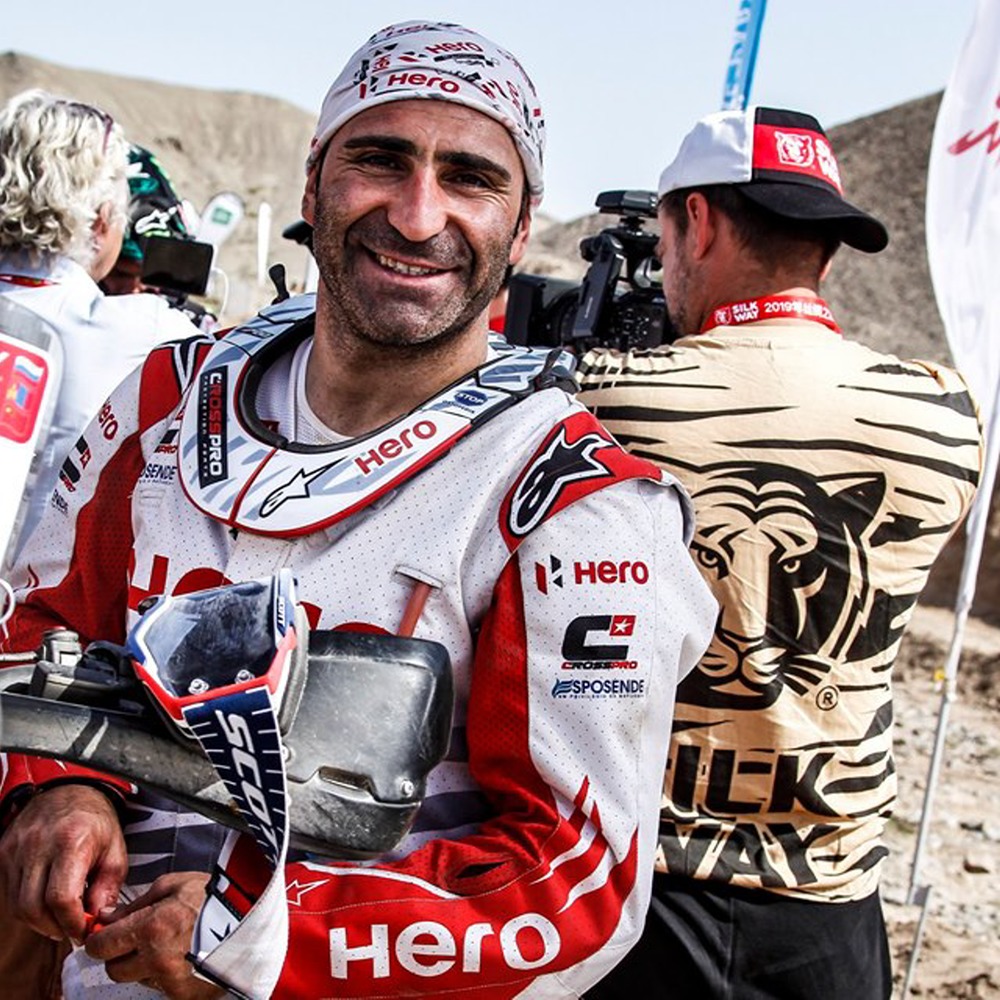 Paolo Goncalves died doing what he loved
Death in motor racing is sad, but it is also an awkward thing. Every single time it happens – the latest being the 40-year-old Paolo Goncalves at the notoriously dangerous off-road Dakar Rally on Monday – we all dutifully talk about being saddened by the terrible "tragedy" of it all.
"Tragic Dakar death", exclaimed Fox Sports. "A tragic crash" in the deserts surrounding Layla, Saudi Arabia, Motorsport.com added.
But I think the Portuguese president Marcelo Rebelo de Sousa, as he paid tribute to his countryman, sums it up the best.
Goncalves, he said, "died trying to achieve the dream of winning one of the hardest and most dangerous rally events in the world". A more accurate summary of why brave and healthy men put their very lives on the line for what many people regard as a needlessly risky pursuit is difficult to imagine.
The Vatican newspaper, however, has previously denounced the Dakar as "the bloody race of irresponsibility". And just hours after a grim death, it's probably the wrong time to critique that gratuitous passing of judgment too harshly. It's better to conclude that the writer is mainly just saddened by the growing list of apparently never-ending 'tragedy'.
Indeed, like most motor racing fatalities, the actual scene of Goncalves' final moment was horrible. Where just moments earlier a fellow sucker for speed and glory was admirably taming the Saudi sand on a machine meticulously tailored for that perfect balance of speed and durability, now laid the tattered ruins of both. The failure of man and machine's mission, without a shadow of a doubt, is truly a tragedy.
The vast bulk of Dakar Rally deaths happen on the bikes, rather than the trucks, buggies and four-wheel drives who also defy gravity and sanity as they surf the crest of sand dunes. This year, the audacious Fernando Alonso is among them, and he's not mucking about either.
[adinserter name="GOOGLE AD"]But that doesn't mean the four-wheeled Dakar heroes are engaged in much safer of a pursuit. Indeed, just like the incredible Isle of Man TT, or some of those forest-lined world rally stretches, it's sometimes hard to believe that anyone born with mortal levels of self-preservation could possibly bring himself to take such fantastical risks.
But hang on for just one moment. Let's not forget what this motor racing malarkey is all about at its core.
Why do we get a babysitter, drive 10 miles to a theater, and pay money we worked hard for just to watch Leonardo di Caprio recall Quentin Tarantino's lines? Answer: Because they do it infinitely better than us. But why do we watch a recently-injured MotoGP rider often swap his crutches or wheelchair for the saddle of his almost 300 horsepower death machine? The answer is not just because he can do it infinitely better than us. The answer is also because we are not prepared to do the same.
Think about the last time you told someone with almost no knowledge of racing your favorite MotoGP anecdote – I love the one about Jorge Lorenzo clutching the glove that contained his severed finger after a crash, because he just might need them again for later use. Or how you felt when you showed a newbie footage on your mobile phone of the houses and curbs whizzing by at pathological speed at the Isle of Man. Or about when Niki Lauda excruciatingly pulled his helmet over his bloodied face, mere weeks after both Niki and a priest agreed that the last rites was the right medical treatment for the occasion.
Way back in the day, guys like Sir Jackie Stewart copped a lot of flak – for many, many years – from earlier contemporaries like the similarly-knighted Sir Stirling Moss. Moss called the Flying Scot a "pansy" for daring to reduce what was at the time Formula 1's shameful, gruesome and ever-growing death count.
These days, objectors to F1's Halo and Indycar's new Aeroscreen have, like Moss, also been dismissed as uncaring dinosaurs, as they stubbornly resist trading the tantalizing specter of death for something just a little more cuddly.
A few years ago, I was an avid amateur bike (not motorbike) racer, but I called it a day after slapping the asphalt hard and breaking my coccyx – otherwise known as the tail bone. As a writer for a living rather than a Tour de France pro, I figured I need my ass to sit on just as much as I need my keyboard-clicking fingers, so I called it a day. The *real* cyclists, though, are undeterred, often finishing races in agonizing pain and with just a few shards of Lycra clothing remaining as they cross the line to the sympathy and equally-grimacing applause of the crowd. Why do they do it and I do not? Because I'm not prepared to. I'm not crazy. I'm not dreaming of conquering one of life's truly dangerous peaks.
Paolo Goncalves, though, did – and may he rest in peace. You, Paolo, did what most of us are not prepared to do, and we are eternally grateful not only for that, but for the grueling challenges you leave behind for others to conquer. Thank you.