Q&A with Cindric, Hinchcliffe RHR, Herta & Daly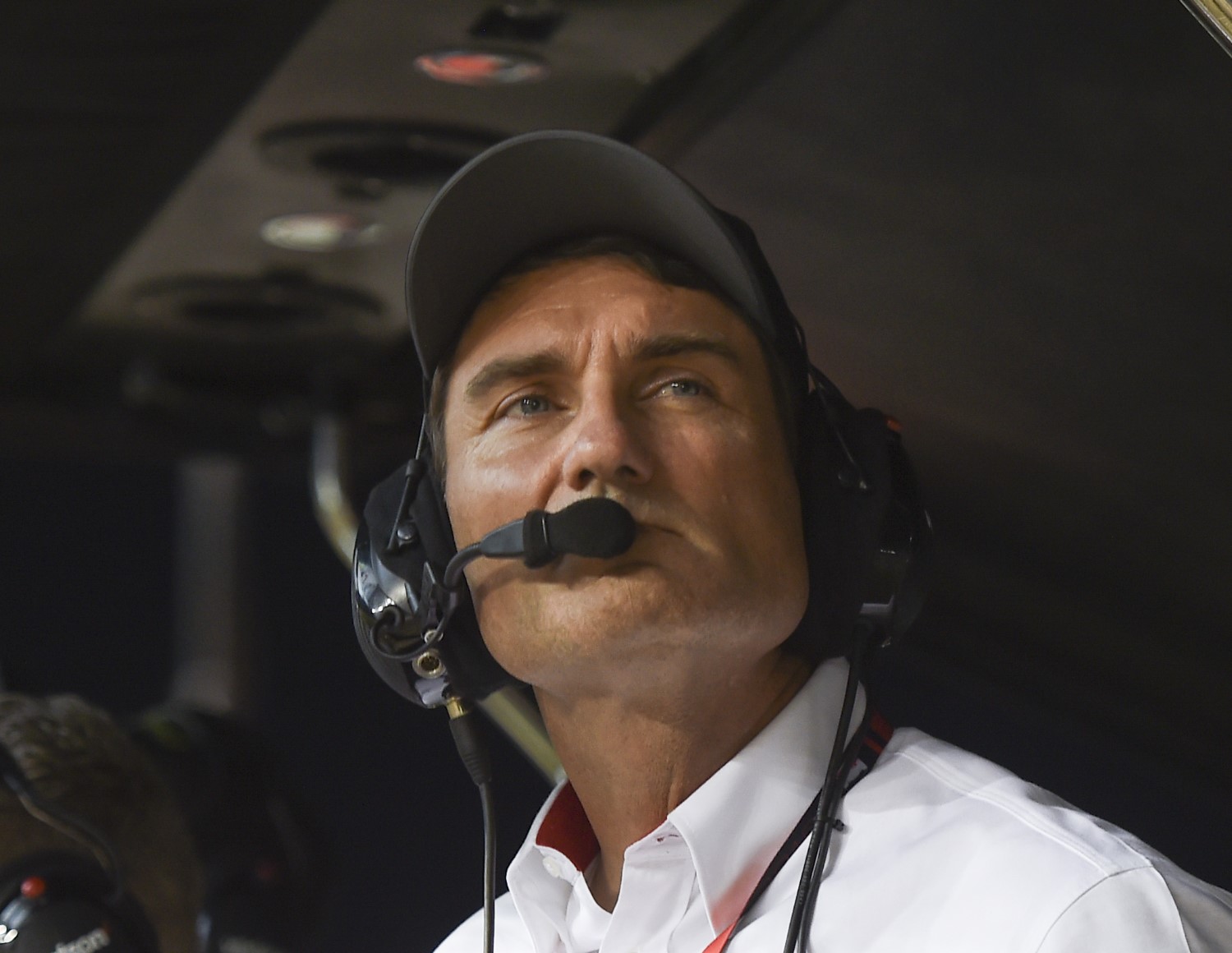 Tim Cindric – it's really encouraging to hear that a manufacturer like Ferrari might be interested in the series
Tim Cindric
THE MODERATOR: Good morning, everybody. Welcome to the first of today's video conferences with participants from the NTT INDYCAR SERIES. INDYCAR is holding these in advance of the Genesys 300, which takes place Saturday night at Texas Motor Speedway. The race will be on at 8:00 p.m. on NBC. We're pleased to be joined this morning by the president of Team Penske, Tim Cindric. Tim, welcome to the call.
TIM CINDRIC: Good morning, guys.
THE MODERATOR: Tim, starting the season a few weeks later than we had hoped to in March, what kind of unique challenges has Team Penske faced as they get ready for the Genesys 300?
TIM CINDRIC: Well, I think everybody, knowing that we haven't actually raced in, what, eight and a half months or so right now, has a bit of anxiety for how it's going to turn out, and obviously going to Texas as our first race, yeah, it brings a lot of questions as far as how prepared we are and really how the season is going to start. Yeah, ever since Friday the 13th of March, it's been a bit of a whirlwind up and down, and we're just glad to be going racing again.
THE MODERATOR: As a team strategist, do the unique challenges of Texas and all the things that have been announced about tire stints and things, the one-day show, make it any more of a challenge for you?
TIM CINDRIC: Well, it's something we haven't experienced before, so honestly I wish it were the other way around because I think there's probably more strategy involved in having the tire falloff and the degradation at Texas, and you saw that play out last year with Josef and kind of how that race went back and forth. Either way, I think it's going to be really good racing. I am glad that we've got veterans in our cars right now because if I'm a rookie and I have to start at Texas as my first race, that's pretty intimidating for sure, but yeah, thankfully they're getting a bit of practice and not having to hop in and just race like NASCAR has had to do here quite a few times.
Q. In February you guys had the opportunity to take Scott McLaughlin to Texas to run some laps, so you have a little bit of data with the Aeroscreen on the car. Was that a helpful test for you guys?
TIM CINDRIC: I think it was really more helpful for him. At the end of the day, it was just him being able to get up to speed and be in a position to understand what an oval is like and how fast it really is, but any time you get a chance to run somewhere, it's beneficial, but I think the windscreen and that type of thing, once we go night racing, I'm not sure really anybody has experienced that at this point with the current screen. I know that Scott Dixon did a few runs I think it was at Phoenix if I remember correctly, but when you do it for real, it's going to be different.
Q. I actually wanted to follow up on a question up just asked regarding testing. Jay Frye announced earlier this week that teams for the rest of the 2020 season would be limited to essentially only testing on the grounds of trying to develop a new potential future driver down the road, and so when you guys have the opportunity to get that extra test in with Scott at the beginning of the year on an oval, I know as you mentioned, maybe not a ton that you could take out of that and you guys weren't anticipating this whirlwind season going, but just that one extra day on an oval which not too many teams have gotten, if that's the only data that you guys will have, does that give you any sort of an edge going down the road the rest of the year?
TIM CINDRIC: I think the perception is that it may. It probably depends on what side you sit on. But what we ran there with him was obviously something very different than what we would plan to race with our guys because you're trying to give him the maximum level of comfort. He didn't really run — I can't remember even how many laps that he ran, but just getting to the point where he could hold the thing full throttle all the way around was a bit of a learning curve. You have to remember he's never been on an oval whatsoever before.
But yeah, any time you go there — I don't think we learned too much more than I guess we anticipated doing. I don't really know how to answer the question because it's all going to be really a matter of perception. Every team that didn't get a run there is going to say that we gained all these big advantages and we're going to say that really it wasn't that big of an advantage. It was a bit of an inconvenience in some ways to go do it in the way that we did it right after the previous test, but we felt like we had him here in the country and it was a good opportunity for him to learn what that was all about.
In fact, he was actually scheduled to try and run the Richmond open test and the reason for the Texas test was that they weren't going to allow him to run the Richmond open test with the other competitors unless he had run on an oval, so the background to why we actually went to Texas was it was the only oval that whoa could run, that we could actually get him cleared to do the Richmond open test.
Q. You mentioned your veteran drivers that you have in the car for this weekend. In such a breakneck season, especially in July that we're going to have with I think about five races in 15 days or so, how important will that experience between Power, Pagenaud and Newgarden be for you guys as you try to navigate so many ever-changing things, a new landscape in such a short period of time for this shortened condensed season?
TIM CINDRIC: Yeah, I think when you look at the schedule, it's so different than what we're used to, and I think the competition in INDYCAR, you saw it last year and I think you'll see it again this year, the competition just continues to get greater and greater. You see some of the guys that came on board last year like Rosenqvist that now has a season under his belt, Herta. Look at all these guys that are up-and-coming and then you combine that with the veterans that we have and the fact that we've all been running these cars — yeah, OK, the windscreen is a bit different, but I don't think that's really going to give us a whole lot of handling characteristic change; it's going to be more about how you execute on race weekends. With the number of double-headers that we have, it's going to be a very momentum-based season, and I think you're going to have comers and goers, and you're going to have those that are seemingly out of it, but all of a sudden are in it when they have a great weekend at Iowa or Elkhart Lake or anywhere else. You're going to continue, I think, to see this championship all the way down to St. Pete.
[adinserter name="GOOGLE AD"]Q. The fact that you're also in charge of the NASCAR side of the operation, even though they were drive-to races, the fact that they got rolling back in May, did you learn any processes and things of that nature that will be helpful in getting the INDYCAR team set with the parameters we have with the COVID-19 situation?
TIM CINDRIC: Yeah, without a doubt. I think the fact that we're running a NASCAR team out of the same building has probably given us a lot bigger edge on what to understand at Texas than maybe running Scott McLaughlin there for a few laps. But I've got to commend NASCAR and their aggressiveness in terms of getting back on track because I think they've really served as a catalyst for the rest of motorsports worldwide to show the world that it can be done, and there was a lot of risk in doing that in terms of being the first and taking the risks of, hey, what happens and what protocols you have to have in place and secondary procedures or whatever else. Without a doubt, we've learned a ton from the way in which it's transpired within the NASCAR world.
I think honestly that the way they started the protocols, there hasn't been too many changes. They had things pretty well covered from the very beginning, and it's just been a matter of executing, and when you look at how NASCAR operates and whether it's the pit stops or just how their haulers are arranged or how their communication happens relative to INDYCAR, relative to IMSA, everybody has their own little idiosyncrasies of how you operate as a series, so I think there's some uniqueness there that's going to continue to play out. But certainly, I think not only our team but I think motorsports in general has learned a lot from NASCAR.
Q. And also, how have you staggered the work schedules with the crew, and also, it's going to be fairly ambitious for you to get to the races. You leave out of the Statesville airport Saturday morning and that's going to be — you're doing what the Indy guys are doing except you're coming from a different part of the country. How do all those logistics come into play for you?
TIM CINDRIC: Yeah, it's been frustrating for many, but it's a part of life now, as everybody understands. Yeah, we've chosen at this point to work in shifts rather than have our entire workforce together. You have to remember we have almost 500 people in the building on a normal basis, so we've really been working to maybe a third of the workforce, if you will, on any given day, split into shifts. Our shifts have been six-hour shifts, so we've been working from 6:00 to noon, and then we've taken a two-hour break for sanitization and so forth, and then we've worked then from 2:00 to 8:00 with a different shift. That's been across the board through all of our series, and we'll continue that process here for the foreseeable future, and really it helps us maybe take less risk with our people but also put ourselves in a position to where we're not as vulnerable should someone get infected.
Q. Tim, I wanted to ask you about what Bruce was asking about in terms of the itinerary of getting to Texas. I've heard that the Indianapolis teams are going to be leaving very early Saturday morning, getting back very early Sunday morning, a very long day. How will that work coming from North Carolina? Do you have any sense of what the itinerary will be? Are you leaving very early and expecting to get back very late?
TIM CINDRIC: Yeah, I think it's the same really. The drivers are taking a different approach. The drivers are going in early just so that they get a decent night's sleep there and can get acclimated, whereas the team, yeah, we're going to leave before the sun comes up for sure, go through all of our screenings and protocols before we take off, and then yeah, go through that process just to get into the racetrack. It's going to be a long day without a doubt, but wouldn't trade it — don't want to be home on Saturday. I'd much rather be at Texas.
Q. What are you expecting from the Aeroscreen? I've heard some sort of surprising takes on it like it actually might mean less downforce on the cars by a slight amount. What are you expecting in terms of how the cars will handle and how it might impact the racing?
TIM CINDRIC: Well, obviously there's a weight distribution change, so on the road courses we've seen that. Everybody has had a chance to test those things at COTA or whatever else, and really from a physics standpoint, what we don't understand is how we're going to draft and how things are going to be in traffic. That's probably a pretty unknown right now. When you're running by yourself and what we thought was going to happen with Scott when we put Scott out there, honestly, it was pretty immune to the whole situation. There wasn't a lot of unexpectedness. There was some drag. But yeah, it did maybe make a bigger hole in the air, but at the same time, is that helpful or not helpful in terms of drafting?
I think we're not going to know until we get in a pack to really understand how it's going to affect the race, so it's yet to be seen, really.
Q. Are you expecting with the tire stints, will there be more pack racing than normal if you have 35 laps at a time?
TIM CINDRIC: You know, I don't think we've raced this tire combination, so I'm not 100 percent sure. I do think that without having the falloff that we've typically had there where it starts to string out toward the end, I do think that it's going to be pretty competitive there at the front and that the cars will certainly be closer and we'll have less cars a lap down. When you look at only running 35-lap stints, you're going to have more cars on the lead lap than what you would typically have in say a 70-lap stint or something that's more normal for a place like Texas.
So I think the fact that you have more cars on the lead lap, you're going to have less people moving over or they're going to have harder racing for sure. So I certainly think it's going to be a competitive night.
Q. I just wanted to start with Scott because you mentioned him a few times. Is there any update on his situation in terms of will he be racing with you this year and is there still appetite to do that because you've spoken about the benefit of having your experienced guys in the car, obviously, with having reduced practices. Is there still appetite to get Scott out there at some point this year?
TIM CINDRIC: Well, there's certainly an appetite. Whether that's reality or not is yet to be seen. Currently with the schedule that he has and the quarantine rules that exist within travel at the moment going to and from Australia, if those stay in place the way that they are relative to the schedule, I just don't see that it's feasible. It's just not possible to be able to clear quarantine and actually have him continue with the Supercars schedule and the schedule that we have. Until some of that is lifted, I really don't see him having an opportunity to be here, and obviously, from an economic standpoint, I think everybody is challenged on that front.
I think for sure there's a huge appetite, and he understands the reasons why we need to be patience on both ends, but right now he's focused on the Supercars series until really things change.
Q. We've heard from Jay Frye that they're considering a staged introduction of the next chassis for INDYCAR. What are your thoughts on what you've been told as a team so far on the next sort of phase of the rules cycle? Is it something — the things that you've heard so far, is it something you're behind, or is there anything you think needs to be ironed out? What's your feeling about the whole situation at the moment?
TIM CINDRIC: Honestly, we've been so tied up in what's been going on the last three months or so that I couldn't give you too many details of even what's been discussed. Our focus has been on today and how to get through today to get to tomorrow. This process that we've been through, it's turned into three days a week, right. There's today, tomorrow and yesterday. You forget what day of the week it is.
Been really struggling with trying to keep up with what's happening on that front, and I think there's been lots of discussion, and I think it's really encouraging to hear that a manufacturer like Ferrari might be interested in the series itself. It tells you how far the series has come in a very short period of time here, and I think if we can get back on track, a lot of those things are going to be pretty exciting. But from today, I can't honestly tell you that we have a very good perspective of even what's been discussed just because we're so focused on just getting through the next day.
Q. We've heard lots of stories about how people have been coping during quarantine, stuck at home, unable to go out. Just wondered if you'd share how you and your family have been coping and dealing, staying busy during the quarantine.
TIM CINDRIC: I haven't had any trouble being busy. I think it was probably the first week after St. Pete where you're trying to really understand what this all means for everybody, but from that point on, honestly, it's been probably the most frustrating few months of my career because every day is a different day. Every day is changing, every day is a constant change of scenario, and what might or might not happen and really how you keep the workforce not only motivated but quite frankly employed.
When you look at all the different trade-offs that we have with not knowing what the series was going to do, what the schedule was going to be, there's just so much uncertainty, and some of that still exists. I still think it's a pretty fragile environment. The fact that we're still not racing with fans and some of these other things, I think motorsports has done more than any other sport to be relevant, and we're very fortunate from that perspective.
But for me personally, I think I've had as much time and energy devoted into my job than I really ever have here in the recent times. As much as I thought maybe the first week that this all occurred that I'd be catching up on my domestic list, I can't say that I've really had a chance to do much of that. But on the other hand, there's quite a few people that have kind of in some ways been at home too long, so you have to look at all the different perspectives of what it is.
The one thing I am thankful for is that my kids are old enough to where I didn't have to home school any of them because that would have been a real trying thing for me to try and home school my own kids and keep my family intact. Fortunately, that's beyond me as far as the age of my children, but as I see the others having to home school kids and all that, in some ways I'm really jealous that they spend the time that I didn't really have to devote to my kids at that age, but in other ways I'm like, man, I don't know if I could have got through that or not. It's interesting times.
Q. How beneficial is it to you as a team going into Texas having won there last year, given that you're starting new with the Aeroscreen this year?
TIM CINDRIC: Well, you certainly look at that race, and we weren't really the dominating car until toward the end of that race. I think it gives us, yeah, kind of a check on the list to say we know what's possible with the way the tire situation is probably in my mind going to be more influential than what the Aeroscreen scenario is, provided that the sightlines and the reflections and all the things that we really haven't experienced yet don't come into play more than what we anticipate. I think right now we anticipate all that being — based on our runnings at COTA and some other things, unfortunately, we didn't get the chance to run the Richmond open test. That would have given us a pretty good perspective on how it is to run on the banking and the ovals and that type of thing, and I think we were going to be able to run there at night a bit.
But I think the bigger concern with the Aeroscreen honestly is just adapting to racing at night, and we really haven't done much of that at this point in time as well as the tire combination that we have and the 35-lap – if that's where we end up – regulation to how long you can run a stint or half stint on tires is going to keep the field pretty packed up the entire time, which with that many cautions or that many situations of pitting, if you want to call it that — the in and out laps is where I was trying to get to, they're going to become that much more important. So when you look at the number of in and out laps or the pit stops itself, I think track position will still be pretty key.
Q. I wanted to ask how much your role has changed, not because of the pandemic but with Roger getting involved in the series and IMS, and also I wanted to ask if there's going to be a lot more day clashes this year, given not only NASCAR but also IMSA is going to have to compress its schedule towards the latter half of the season, how your duties are going to change and priorities are going to change now that you're kind of like leading the race team.
TIM CINDRIC: Yeah, well, honestly, he's given me that rope here for the last 20 years in a lot of ways, so I think our relationship really hasn't changed in terms of the way he and I operate.
Indy right now has taken probably more of his time, so he's maybe a little bit distant in some weeks, and in other weeks he's right on cue. But from a running-the-race-team perspective, he's kind of always given me that ability to go do those things and has never really micromanaged what we do. I've always felt like I have an understanding of when to pick up the phone and when to make sure he's in the meeting and when to make it happen, so I think that's probably why I've survived here so long, because I think I understand that balance. Some days maybe I get out of check, but lately, I've felt more of an accountant and an HR guy than I have a racing guy here in the last two or three months, so it'll be fun to actually be a racing guy here for a little while.
But yeah, my role within the team, I guess I refer to myself as the team guy. He's got to focus on the series, and I really don't have much influence in the series itself, except I probably have a seat closer to the table than I did before as far as being one that he'll reach out and ask your opinion about a certain thing that's happening or what he's trying to achieve and maybe try and give some direction with who else out there might be a good sounding board for some of the things that INDYCAR or IMS is trying to be. But the quality of people there, he's come to find that there's a really good core within INDYCAR and within IMS, and his leadership has really brought that to another level, I think. Unfortunately, we haven't been able to see that.
I got a chance to actually go to Indianapolis a couple weeks ago. Hadn't seen Roger really since the Daytona 500 was the last time that I saw Roger up until two weeks ago, other than these Zoom calls. He taught me what Zoom was, so he was ahead of the curve relative to myself on this Zoom business. He took the initiative to have my come to Indy and spend a couple hours with him on a golf cart going around the speedway and just understanding what's transpired since he took over the speedway, and it's amazing.
Having grown up there as a kid, I thought I knew that place like the back of my hand, and there's so many places that I went to and that I saw on the outside of the racetrack that I had never seen before, and the best way — he said, "What do you think?" After I thought about it, I'm like, the best way I can tell you is that this whole place looks younger, the entire place, what he's done, and I'm really interested to see what the die-hard fans have to say because the ones that — you know how it is. You know your little space. Like for us we know the garage area like the back of our hand, we know the men's bathroom, we know exactly where the paper towels are, what all works, what used to be there and what's there now, and you walk it and it's amazing; you have LED lights in the bathrooms. Okay, people have made jokes about the bathrooms, but when you understand how many of them there are and the fact that that's where everybody goes, you know, as part of it.
But when you look at what he's done with — that's one discussion. But what they haven't really understood is just the sight lines, the video boards, the additional video situations that he has, and the overall customer experience, what you see as you drive in, what you saw as you walk in a gate, when you look at when you walk up — the actual grandstand that you've walked up for years, and you've had this particular seat for years. It used to be a rusty banister, now it's not. It used to be this and it used to be that. It's unbelievable what's happened in a short period of time. It's unfortunate we are where we are now, but in some ways, it's good for the speedway in that they've had even more time to do some of these things. It's quite an evolution, and I think it'll continue here for a while.
THE MODERATOR: Tim, we appreciate you taking the time to join us and wish you and Team Penske the best of luck this weekend at Texas.
TIM CINDRIC: Appreciate you guys calling in, and hope to see you at the racetrack soon.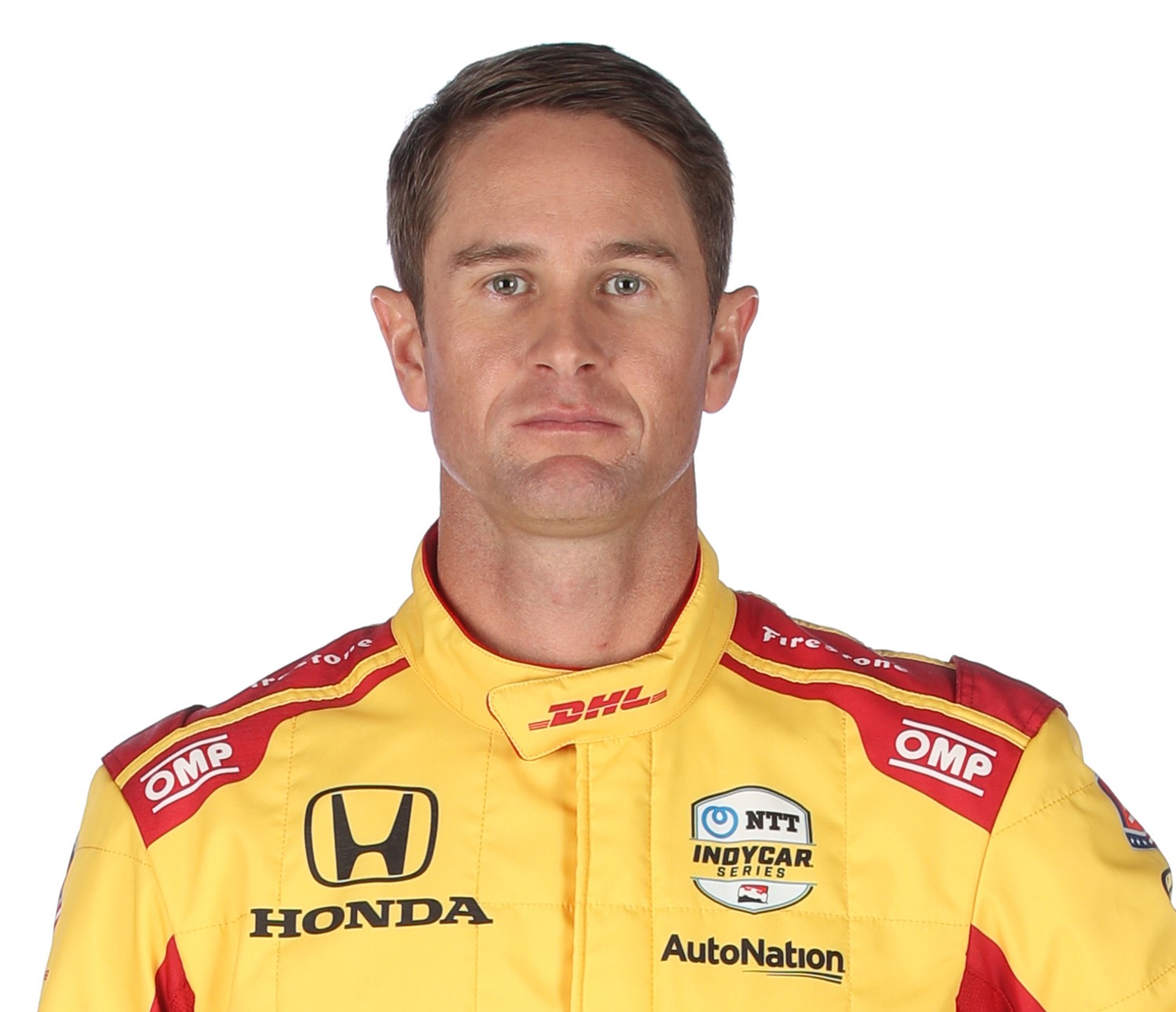 Ryan Hunter-Reay
James Hinchcliffe
Ryan Hunter-Reay
Colton Herta
THE MODERATOR: We're going to start with the other half of Andretti Autosport that wasn't with us yesterday. We are pleased to be joined by James Hinchcliffe, Colton Herta and Ryan Hunter-Reay. All three of them are entered in Saturday night's Genesys 300 at Texas Motor Speedway. The race will be on at 8:00 p.m. on NBC.
First question is for all three of you. The race is Saturday night; it's been a while since you guys have all been in a car for a race. How anxious or excited are you to finally get into a race car?
RYAN HUNTER-REAY: Yeah, feels like it's been an eternity, especially when we were sitting there at St. Pete ready to go and you're kind of in that mindset to get the season kicked off and all of a sudden everything is put on hold. Yeah, we're just ready to get back to work. This is what we do. This is our livelihood and this is what makes the world go round for us. Just ready to get back to it. Obviously, we're going to miss the fans, but it's a great opportunity to get back, and obviously under the right guidelines, being safe about it all, being smart about it, and putting on a good show.
THE MODERATOR: James, same question for you. Anxious, anticipation? What goes through your head as you get ready for the race?
JAMES HINCHCLIFFE: Yeah, I think all of the above. I think all the drivers are experiencing a bunch of emotions right now, but none more than just excitement to get back to the track, like Ryan said. This is what we do, and to have been in St. Pete and everybody ready to go, it almost makes it that much harder, and we were sort of directionless for a while, not really knowing when we were getting back and how to prepare. But once it was released that Texas was going to be the race, the focus really shifted and I think everybody sort of kicked into high gear, and now it's race week and we're just sort of counting the minutes now. We went from counting weeks to counting days to almost counting hours before we get to go back racing, and I'm just happy that I'm going to be in the first race of the season now because I wasn't supposed to be doing that.
THE MODERATOR: Colton, how about you, anxious, anticipation, excited? What emotions have you been going through this week?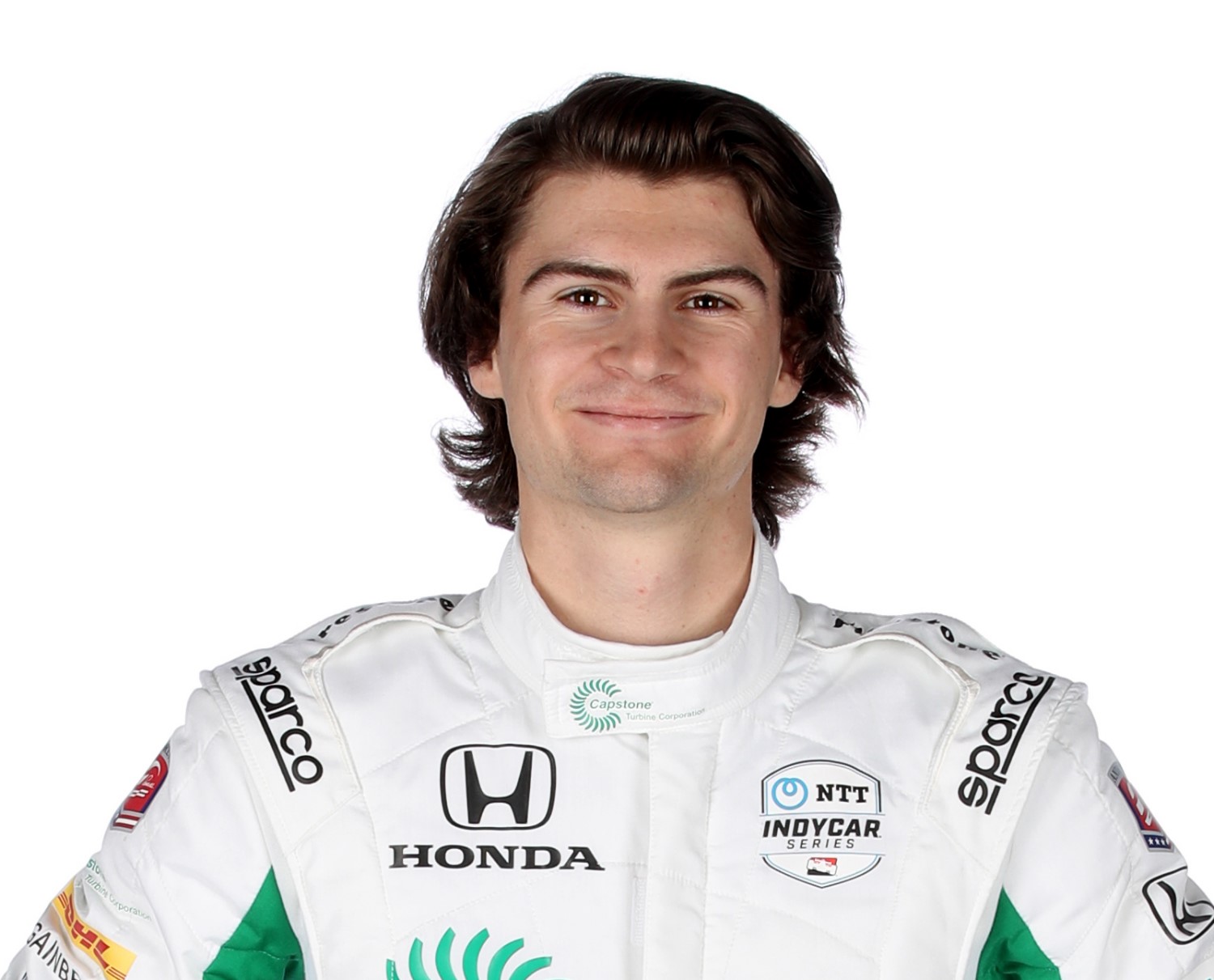 Colton Herta
COLTON HERTA: I think just excited. I think a lot of us, this is the longest that we've ever been out of the car, especially for me. And so yeah, it's been really tough, but like everyone said, I think we're all really excited to get back, and we're all really excited that we're doing it in a safe way. Sucks that we don't have the fans, but at least we get to go racing and put on a show for everyone on TV.
Q. James, your sponsor of the car is also the sponsor of the race. This was going to be a really big weekend on the schedule before the shutdown happened because it was going to be a chance to entertain and bring this company into the sport and try to get them engaged into a full-time deal. The fact that it's kind of being done the way it is, we all understand why, but how much does that kind of affect the program that you wanted to put together with these guys?
JAMES HINCHCLIFFE: Well, I mean, it certainly affects how they approach Texas. This was supposed to be the third of three races for us, and obviously they jumped on as the entitlement sponsor. It was kind of going to be a big blowout swan song for our season. But ultimately the way it worked out, it's the first time the Genesys car is on track, it's at the Genesys 300, and no one is allowed to be there.
Obviously, that's a big kick in the pants for everybody there, but I've got to say the company and everybody at Genesys is handling this incredibly well. They're still super motivated. They're very excited. We're going to be in the first two races of the year, which is great for them, great exposure. The fact that the race is INDYCAR's season opener, I think it brings a lot of added exposure for them, which is good, as does the change from NBC Sports Network to NBC proper on Saturday night.
It's definitely a bummer, and they're very sad they can't be there, but they're still fully behind the program and hopefully, we can go out and put on a great show for them and bring home a great result for the Genesys car.
Q. You mentioned NBC, it being on the big network. Although it doesn't necessarily guarantee it's going to be a big rating, the fact that it is a primetime race on the big NBC, talk about the — what do you think the potential is for that?
COLTON HERTA: I think it's huge. You know, I think obviously not a lot of sports are going back, and especially not a lot of motorsports. To have a primetime network and on NBC, it's going to be incredible because they already do such a fantastic job and do a great job for INDYCAR. So to be on the primetime network and perfect timing, and it should be a good show, so I'm hoping that it brings in a big number.
RYAN HUNTER-REAY: Yeah, I echo Colton's thoughts. It's Saturday night, we're going back racing under the lights. INDYCAR, it's going to be fast, it's going to be a great show, so I think it's a perfect opportunity. It's going to be on network television in that time slot.
JAMES HINCHCLIFFE: Yeah, I'm kind of just echoing the other guys. It's the first race of our season, so hopefully, it draws all the fans out and everybody that's just kind of craving not just motorsports but live sports in general, and we're all very hopeful that it's going to be not only a great show on track but a big show in terms of viewership.
Q. Colton, last season there was a lot of positivity in your first INDYCAR season, particularly qualifying was very good, and obviously some standout results, but if there was any downside to your campaign last year it was probably the oval performance. Is that something you've been working on in the off-season, and is it something that you feel the kind of change of scenery is going to help with this year?
COLTON HERTA: Yeah, for sure. I think that's probably the — not really all ovals, but definitely, the short ovals is what I struggled on most. It's probably the least amount of experienced one, too, so I think still learning a little bit in that department. Obviously I've got some good guys because Alex is good and especially Ryan is really good at all of the short ovals.
We have good data there. I think we've improved the cars over the off-season in places like Gateway and Iowa where I think we struggled last year compared to Ganassi and Penske, but yeah, also I've learned a lot, and yeah, I think just taking everything in that we learned last year, not from the car but from the driving itself and really just the race prep for me I think I'll be very well prepared going into this year on all the ovals.
Q. Wanted to ask two questions for all of you. One is how the shortened stint length affects how you actually tackle each stint, whether you kind of hold something back for the final two or three stints, and secondly, I wanted to ask how much you felt your sim racing — I realize that none of you were major sim racers before, but how much you felt like that actually helped.
RYAN HUNTER-REAY: Well, on the stint length, I think folks will get creative with it. It depends, right; if you've got a car that's hooked up and it's good on the long run you're going to be pretty disappointed in the fact that it's limited to a half a stint. But if you're good on the short run and you start to see some weakness on the long, then you're going to be happy about this approach.
It just depends when we get there. There's so many unknowns at the moment. Most of us, including myself, haven't been on the oval yet with the Aeroscreen, cooling, weight distribution, difference in COP, center of pressure, aerodynamics and stuff like that. Just so many unknowns. We're just kind of taking it one step at a time, and like I said, though, I think we'll see some folks getting a little bit creative with their approach.
And sim racing was fun, but I don't think it really applies.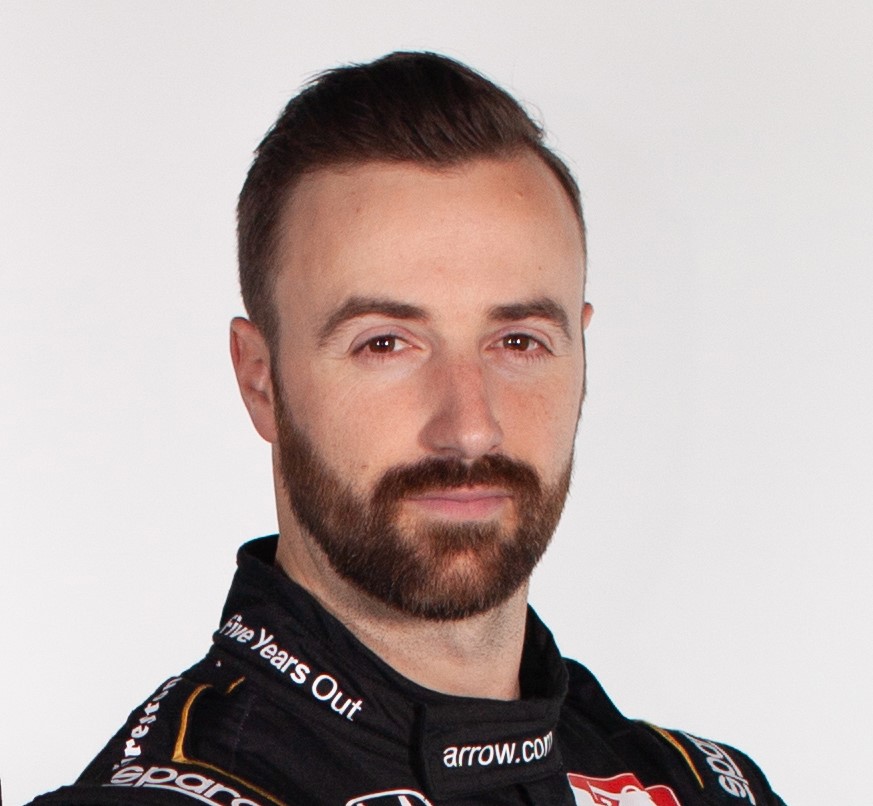 James Hinchcliffe
JAMES HINCHCLIFFE: Yeah, I think Ryan is spot on when he says there's still so many unknowns. It's definitely going to be a very interesting race from a strategy standpoint just because we still have a lot to figure out. You're definitely going to be changing the kind of philosophy of your setup, to not have to look after tires for twice the distance. That's kind of what's dictated success at Texas the last few years, and it sort of goes out the window, so if anything it might actually widen the number of cars that are going to be competitive over what is now a stint.
But again, until we get there and get those laps in practice, we're not really going to know.
As far as the sim racing side goes, it's really just left me with one question: How many quick repairs do we get this week? I don't know.
THE MODERATOR: That would be zero quick repairs.
JAMES HINCHCLIFFE: Oh, damn.
Q. NASCAR has obviously made a success of midweek races. Is that something that would interest you going forward in terms of having a captive audience, no other sports to compete with? Do you think NBC would be wise to consider that?
RYAN HUNTER-REAY: Absolutely, I'm all for it. I think that would be a great idea. Put us primetime television on weeknights. For sure I think it's a great idea. I think it's something that we should consider moving forward. I think Robin Miller has talked about it for a while, but obviously it's whatever makes sense for the teams and the crews.
Q. Obviously Texas is a very daunting track; is it a tough place to start the season, and does it change your approach to the weekend?
COLTON HERTA: I think it is a very tough place to start. Obviously going from zero miles an hour for a very long time to 230, 220 is very difficult. But with that being said, I think it's going to be more about getting all the unknowns out, like they covered kind of the COP, the aerodynamics of the car, the weight distribution that the aero screen changes.
And I think it's actually going to be a very interesting race. I think with these 35-lap stints, it can open for more rubber going down on the track and can open up a second lane possibly and make the track grippier so we can follow closer and hopefully get more passing in. So I don't think this 35-lap stint thing is terrible news like I think a lot of people think.
RYAN HUNTER-REAY: Yeah, I agree with Colton. It's going from a compete standstill to one of the fastest tracks on our schedule, so hopefully everybody has got their wits about them, and I think we should be smart as we go about it obviously as the race unfolds. It is definitely an interesting scenario to go straight into Texas. But I think this driver group can handle it, so hopefully we can show that.
JAMES HINCHCLIFFE: Yeah, we're all professionals, and so hopefully it ends up being a professionally run event from our side. But normally we're heading into Turn 1 at St. Pete at the end of an off-season, and it's always incident packed and there's always a big risk there. Heading into Turn 1 in Texas is obviously a very different deal, but it's no less intimidating, no less dangerous, just kind of for a different reason. So hopefully everybody is patient and understands that it's still 300 miles of racing, and iRacing quick fixes don't apply, and I've recently learned, so it's definitely going to be a game of patience, I think, and kind of building up to it as the race goes on.
Q. I know it's going to be a long day Saturday and it seems as if some teams are going to be traveling in that morning and leaving very early Sunday morning. How are you guys all approaching it? Are you guys all arriving Friday and staying there to get some rest ahead of time, and are you worried about the long day, how challenging it'll be for each of your teams?
JAMES HINCHCLIFFE: Yeah, it's obviously going to be a strenuous day for everybody. Like you said, the guys that are flying in that morning, and then we don't have a green flag until 8:30, 8:45, that makes for a very long day for everybody, in the nice, cool, dry Texas climate that we normally experience in June.
But for me, I'm going to be flying in a little early. I do actually still have a sponsor commitment to attend actually tomorrow, so I'll be heading in there tomorrow afternoon, and yeah, Friday will very much be a rest day and try to gear up for Saturday.
The thing is we've had races that were rained out on a Saturday or a Sunday and had to be run the next day, and we've had events where we've had to cram a lot into a single day, so it's not completely uncharted water for us. There are other factors that make it completely uncharted waters for us, but I think getting through a day with a practice session, a qualifying and a race isn't the end of the world. It's definitely a long day because it's a night race, but I think the crews and the drivers have handled similar situations before, and I don't think it's going to be too big an issue.
Q. Ryan?
RYAN HUNTER-REAY: Yeah, I agree with James. Not only are we going straight into one of the fastest tracks we go to, but we're going into one of the longest days I think all of us will experience. So it's ramping up quick.
It'll be tough, no doubt. I think it'll be tough for the drivers physically. A lot of heat, as James mentioned, and to wake up at whatever it is, 4:00 in the morning, and we won't be done at the track loading up and everything until close to midnight, so it's going to be an extremely long day, but we're doing this to get it in, to get the racing back to where the INDYCAR season starts and to get it on TV for our fans, and hopefully the fans will be there with us soon. But this is what we have to do right now, and I think everybody is up for the task. We're just looking forward to putting the helmet on, shutting the visor and going for it.
Q. And for you and Colton, Ryan, are you guys both coming in Friday?
COLTON HERTA: Yeah, I'm coming in Friday.
RYAN HUNTER-REAY: Yeah, I'm coming in Friday.
COLTON HERTA: I'll be saying at my family's house that I have out there, and then leaving Sunday morning.
RYAN HUNTER-REAY: James was going to come down and pick me up in the jet that he's chartering, but he somehow just a few days ago said that's not going to happen.
JAMES HINCHCLIFFE: Well, it's because you didn't clear off the helipad on your yacht for me to land and come grab you.
RYAN HUNTER-REAY: Yeah, coming in Friday, just to make it in time for the screening at Texas. My motor home will be there. So just a night early.
Q. Hinch, you guys have talked about all these challenges, obviously, that are going into this first race, and I'm sure you're giving due attention to all of them, but as a competitor, how do you embrace this challenge, and are you looking forward to experiencing some new challenges in your career that maybe you've never experienced before and just eager to see how you and how your entire team handles all these new challenges that are brand new to you?
JAMES HINCHCLIFFE: Yeah, I think any time there's a new situation and a new challenge, each team/driver combination thinks they're going to get on top of it faster and better and it's going to be an advantage for them. You have to try to have that mindset and you have to try to figure out what those potential advantages could be and how can you manage a situation that's maybe a bit unique better than the competitors. I think one of the general advantages that we have at Andretti Autosport as a team is we have about a third of the field in our garage, so for limited practice, with a new component on the car that's going to be a big effect on a lot of different elements, I think that does put us in a good spot. As Colton alluded to earlier, we've got some very experienced guys at this place and some guys that have had a lot of success at tracks like this.
It is a challenge, but yeah, this is what we live for. We survive on challenges, we thrive on challenges, and even more so in my situation because it is a new team for me. I don't know a lot of the procedures and protocols. By the time I was coming into the racing side of this season, I was going to have four races to kind of be with the team and learn how they operate and sort of incorporate myself a little bit. Now I'm going to get half a day.
But again, it's what we do, and we're going to go out there and put on the best show possible. I don't think there's a team that would be better than Andretti Autosport to tackle this one with, so I'm excited about that.
Q. Hinch, I know you've obviously got a limited schedule this season, but is there scope there to do more than the races that you currently have on the schedule?
JAMES HINCHCLIFFE: Yeah, it's an interesting question because it's sort of twofold. It did buy us some time certainly to try to go find the funding and put a situation together to do more races, but at the same time, the economy has also sort of tanked a bit and everybody is terrified of what's going to happen and where everything is going. So it hasn't been a great time to go knocking on doors asking for money. That said, some industries actually were booming through the pandemic, and it's not the worst idea to kind of look into some of those.
So the short answer is it's something we've definitely been working on. Nothing concrete at this point, but we're definitely hopeful that we can keep pushing, and a strong result at Texas, we have another month before the next race at the GP, which is still one of our events, so it buys us a bit of time to try and piece together a few races if we can, and that's certainly the goal. Going to do it Hunter-Reay style; go win Texas like he won at Long Beach and then turn it into a full season.
Q. You obviously haven't driven with the Aeroscreen yet, but what do you anticipate from it?
JAMES HINCHCLIFFE: You know, from everyone that I've spoken with, the basics are actually fairly straightforward. Everybody was worried about ingress and egress, and it's not that hard to get in and out of. Visually having something in front of you, I think most guys have gotten used to very quickly. The big question mark I think going forward to Texas is going to be the cooling side of it. It's going to be the hottest conditions anybody has experienced really with it. Do you use the helmet ducts, do you not, that's been something that's left open to the teams for this particular event, and getting used to just the difference of not having airflow. Caution periods, I know some guys are worried about because your body is obviously generating a lot of heat, but you're not going to have that steady airflow like you would before, so speed is not the issue. Maybe if we have a lengthy caution period. So I think those are the questions we still have to answer, and I wouldn't necessarily say they're concerns, they're just questions at this point.
THE MODERATOR: That appears to be all the questions we have time for with the three drivers today. We will thank James, Ryan and Colton for their time this afternoon and wish them the best of luck this weekend at Texas.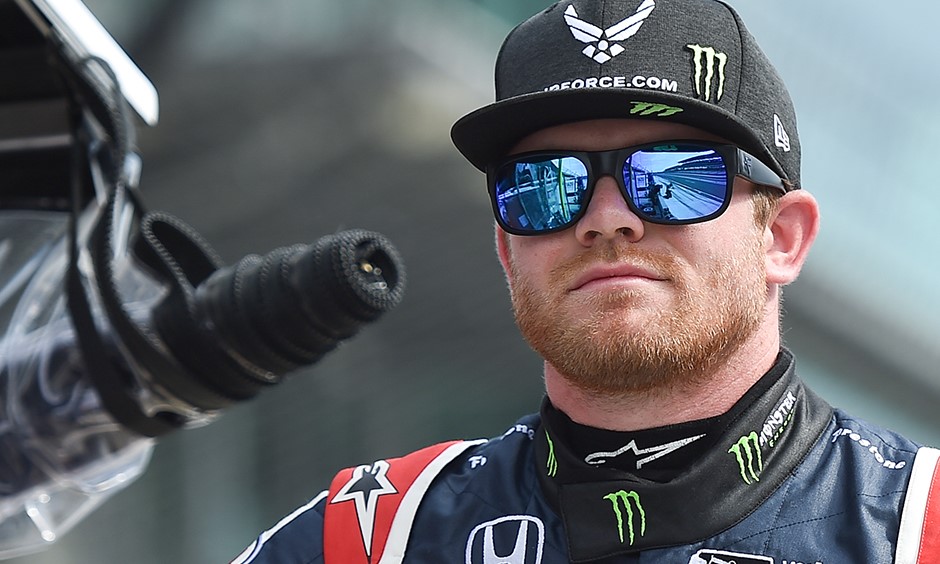 Conor Daly
Conor Daly
Carlin
THE MODERATOR: Welcome. This is the latest in a series of video conferences we're having with drivers from Saturday night's Genesys 300 at Texas Motor Speedway. The race is at 8 p.m. on your local NBC affiliate.
We are pleased to be joined by the driver of the No. 59 Gallagher Chevrolet for Carlin, Conor Daly. Welcome to the call.
CONOR DALY: Thank you so much. Appreciate it.
THE MODERATOR: What are the emotions going through this week? Eagerly anticipating the race, excited, anxious? What has been going through your head?
CONOR DALY: Yeah, I mean, honestly just so ready to go. It's been a long time. I think since like March 2nd or 3rd since I've been in a car. Since September on an oval, August, whenever Gateway was.
It's going to be fun. A lot of variables, a lot of new things that we're all going to have to adjust to pretty quickly. I feel bad for the rookies not having had the whole month of May getting up to speed on an oval, getting used to that style of racing.
It's tough. I know for a fact. Texas is tough. Oval racing in INDYCAR overall is tough. But it's fun. Hopefully, we can all be smart about everything and just have a great Saturday night.
THE MODERATOR: Texas last year was your debut with Carlin, if I remember correctly. In the year working with them on the ovals, what did you learn about the team that can help you jumping into a one-day show with practice, qualifying and a race?
CONOR DALY: Realistically I think we had a great run together last year. It was a lot of fun to get used to how they work, them getting used to what I need out of the car.
At Texas, we were thrown into the deep end. For me, I struggled a little bit with it at first. We actually had a pretty good race, were actually pretty happy with it come the end of the day.
By the end of the season together, or the oval season that we did together, we were fighting quite a lot at the sharp end in Gateway. I love that track, but I also really enjoy driving the car there, too.
It's great to have the support of Gallagher still, have a great-looking car to drive on the ovals this year, albeit an interesting new schedule with the doubleheader at Iowa will be interesting and everything in general about this year will be different, but it will be cool.
I'm excited to get it going with these guys on Saturday night.
THE MODERATOR: We'll open it up for questions.
Q. I wanted to ask you as a competitor embracing these challenges. Obviously, everybody is in the same boat going in. I'm sure you're giving proper due to everything you have to that's kind of unusual for this race. Is there part of you that is excited for these new changes, challenges, to test yourself and the team, see where you come out on the other end?
CONOR DALY: Absolutely. Oddly enough I've been in a lot of crazy and strange situations in my career so far. I really enjoy situations where there's not a lot of information known about certain conditions. Like if it's raining, I love rain races. I like showing up to new tracks. Gateway, when that was added to the schedule, loved that immediately. It was a lot of fun.
There's just a lot, though, that we don't know with what the Aeroscreen is going to do. There's only three, four, five guys maybe that have driven with an Aeroscreen on an oval. We were obviously hoping to have most of the month of May to figure out what that's going to look like, but we don't. It's going to be interesting.
I think the series has done a great job on trying to obviously understand what we're all going to have to deal with on Saturday night. I think having the tire stints reduced a little bit, I don't know if I necessarily like that, but obviously it's done for a reason for us.
I was watching the race last year from my own onboard perspective. I was like, Wow, 55, 60 laps before we pitted or something. It's going to change the race drastically when it comes to strategy.
Again, I think those types of things, you just want to be the guy who makes the least mistakes. I think when everyone comes together after having not run anything for a very long time, you just got to be the guy to make the least mistakes.
I think that's our goal, for sure, is to start the season with a good, positive experience for everyone, then see what happens.
Q. I know Carlin wanted to have two cars, but they announced the other day it's just going to be you. To have their full focus, does that help you in any way or does it hinder because you don't have teammate feedback?
CONOR DALY: I think having information and more data, especially when the day is so condensed, that's super important. And it is a shame to be missing a wing man, per se.
But the team is prepared for that. We're all ready to give it our best effort no matter what. It's an unprecedented situation, for sure. Everyone says that so often. But racing is a business. We got to do the best job that we can no matter what for the partners that the team has with Gallagher Insurance and everyone else that supports this.
I'm excited. There's a lot of great guys and girls at that team. It's going to be a lot of fun. We'll be the Lone Ranger out there. We do have information from last year, which is great. For me, I do have a feeling of what this car was like last year. That's the first time I really ever had that in my career, going back to the same track with the same team.
There's obviously a few new things on the car. It will be nice to get back to work with those guys because we know where we want to improve coming off of last year.
Q. It doesn't necessarily guarantee there will be a huge rating, but the potential is there, the fact this is going to be on NBC in primetime. How do you view that opportunity?
CONOR DALY: I mean, it's great. We have a great TV partner in NBC. It's going to be exciting to be able to start the season on network, NBC primetime. It's our job as drivers to let all of our fans know and all of our social media reach know that, hey, this is going to happen Saturday night. You better turn on your televisions and you better tell all your friends, their families, everybody's else's friend to turn on their televisions because it's going to be an electric show. It's going to be a lot of fun to have live racing back in action.
I appreciate that, for sure. I think all of us drivers are definitely thankful this is how we're going to get to start the season. Yeah, I think it's pretty cool.
Q. The whole iRacing, Twitch situation. I'm sure your mind is past that for now focusing on this weekend. To go back to that briefly, how important is that for the future in terms of drivers trying to establish themselves in the likes of INDYCAR? Do you think it's something that can help guys like you trying to establish yourself, it's going to become a more important part of motorsport in the future, or we've seen a bit of a boom with everyone stuck inside? Is Twitch something that can help you establish yourself in the future?
CONOR DALY: I think eSports in general, having a Twitch channel is cool. It's fun. It's fun to be able to bring fans directly into my technology center upstairs, which is essentially a guest bedroom.
Yeah, it's pretty cool to have that out to just communicate. Communication with our fans, with people that support us, is awesome. But for professional eSports, I don't know really what it does. I hope that continues to grow because I think it's awesome that there are guys and girls out there who are doing an incredible job behind the virtual wheel. They deserve to get their time to shine, for sure. That will be really cool.
I don't know how many professional drivers will be doing much of that because we will probably get beat by the professional eSports guys. But I think for sure. Obviously right now we have so much to do with the real season now that it's resuming, it is going to sort of fall a little bit by the wayside because we have real life to focus on now again. You know what I mean?
I think in the off-season it would be really cool to think about how we could expand INDYCAR's role with eSports, that community. But obviously, for now, there's a lot on all of our tables when it comes to the real-life action. It will be nice to get back to that.
I certainly will still be playing video games in the off-season, that's for sure.
Q. How are you feeling about having no fans at the race? Will that be weird for you or will you not really notice or care about it?
CONOR DALY: You know what, it is going to be weird I think. But realistically when we line up on that grid two-by-two, we close the visor, that's all that needs to be said. We're going to be going racing. There's going to be a pace car out there that's going to be leading us around. Realistically all focus is on the job at hand.
I think it's going to be strange basically before and after the race. But during there's not a lot of time that you spend looking anywhere else other than the racetrack right in front of you. It will be interesting and it will be strange, but I think we'll be able to do a good job with it for sure.
Q. I saw what you posted Monday, the heartfelt tribute to Chris Beaty. I've seen some other drivers post some things about the social unrest, other drivers talking about how they've struggled with how much they want to weigh in. Why did you decide to do that? Did it feel comfortable because you had a connection to Chris Beaty? What has been the reaction?
CONOR DALY: Yeah, I mean, obviously Chris was a pretty close friend of mine. Obviously what's going on now is just tough to see no matter who you are, I think. I just wanted to say something because just how good of a person he was. I didn't want to dive in to anything and create any big story about it or anything. I just felt like he deserved some words.
Obviously he was out there trying to help protect some people who were getting robbed. It's incredible to see that level of a person that he was. He definitely deserved the respect that people certainly in Indianapolis are giving him.
Yeah, it's a tough situation all across the country. But, yeah, he was a great guy and he'll definitely be riding with us this weekend. He was a big INDYCAR fan, as well. That's pretty cool.
Q. Is it difficult sometimes for drivers to figure out how to toe the line, weigh in on things that could potentially be controversial but important for them to speak out on?
CONOR DALY: I think so, yeah. There's a lot of business aspects to this sport, for sure, that we have to be aware of. There are companies that support us, support our team, stuff like that.
But realistically you got to say what comes from the heart as well. I think it's been great to see a lot of drivers saying what they have. I think it's a pretty unified message between all the stuff that we've seen put on the Internet, for sure.
It's good to see us as a community doing what we are doing. Hopefully we can continue to get some positivity going with our race this weekend as well.
Q. Obviously this year you're driving for two teams. How beneficial is that to you as a driver in terms of your development going forward during the season?
CONOR DALY: Well, I mean, it's strange obviously. It's not how you'd like to do things ideally. But it's a great opportunity to be a full-time INDYCAR driver again. So I'm going to look at it like that.
I got this shirt out of a pile of 16 shirts that I had upstairs from all the teams that I drove for last year (laughter). It was really interesting to go through that.
But, yeah, I mean, the Carlin guys are a great team that believed in me in 2011, and they still do now. It's cool to be driving for them and hopefully continuing to get some great results together.
Would love to be able to hoist some trophies up for them this year because they deserve it. They're putting in a lot of work. Trevor is an incredible owner. Chili's is a great supporter of the series and the team as well.
It is going to be interesting. Obviously I was supposed to start the season with ECR, now I'm starting it with Carlin, then rotating into the ECR car after that.
I have to say the same for both teams: it's incredible to be part of both organizations. I raced with Carlin before, so I know what that situation is like. I haven't raced for ECR yet. I'm excited to start the journey with those guys because they also have done a fantastic job of welcoming me into the organization. I know they're ready to go, for sure.
Q. The Aeroscreen, how are you going to adapt to that in Texas?
CONOR DALY: I have no idea how I'm going to adapt to it (laughter).
I think publicly I've said I'm not a huge fan of it. But I understand the reasons obviously why it's been introduced. I respect what the series wants to do, the direction they're taking obviously.
But, yeah, it obviously presents a lot of interesting variables. This week I thought I was going to use the helmet that I tested with in St. Pete. Apparently it had the air induction thing on the wrong side so that had to be changed. There's so many different things now that we're going to have to get used to when it comes to driver cooling, the tear-offs.
Yeah, it's exciting because it's all new, but it's also like I don't know what's going to happen. It should be interesting.
Q. Dealing with two different teams, how hard is it to build momentum? You were starting with ECR, but now starting with Carlin. How hard has it been to build up that momentum that you would normally do before the season starts?
CONOR DALY: Well, ideally when we were looking at the regular season, it would have been quite nice. I had a couple test days with ECR, then we go to St. Pete, do the race, get the road racing going. We had two test days at Richmond with Carlin. That would have been nice to get everything flowing together. Now we're just jumping in racing.
I think no matter what, me personally, I always try to just have a positive momentum streak going. That's what we're going to do. We got one race in June. June is going to obviously be pretty quiet. You definitely don't want to sit through the weeks after Texas and think, Man, I wish that would have gone better.
We want to try to make it a great start so we can look at things as positive as possible heading into the month of July, where we have five races in 13 days or something like that, which I'll be with both teams during that time.
I think this race in June is going to be kind of on its own, on a bit of an island because we have so much time before and after. Once we get rolling in July, I think things are just going to keep flowing together pretty well.
Q. Are there any plans of moving out?
CONOR DALY: Of what, my house?
Q. Yeah.
CONOR DALY: Not my house. This is my house. I live by myself. I don't want to move. I think this is great.
Q. I guess I was under the impression you were living with your parents.
CONOR DALY: No, no, that hasn't happened since 2014 (laughter).
THE MODERATOR: We will take the time to thank Conor for his time, wish him the best of luck this weekend at Texas Motor Speedway.
CONOR DALY: Thank you, guys. I appreciate everyone.