Q&A with IndyCar drivers Kanaan and Harvey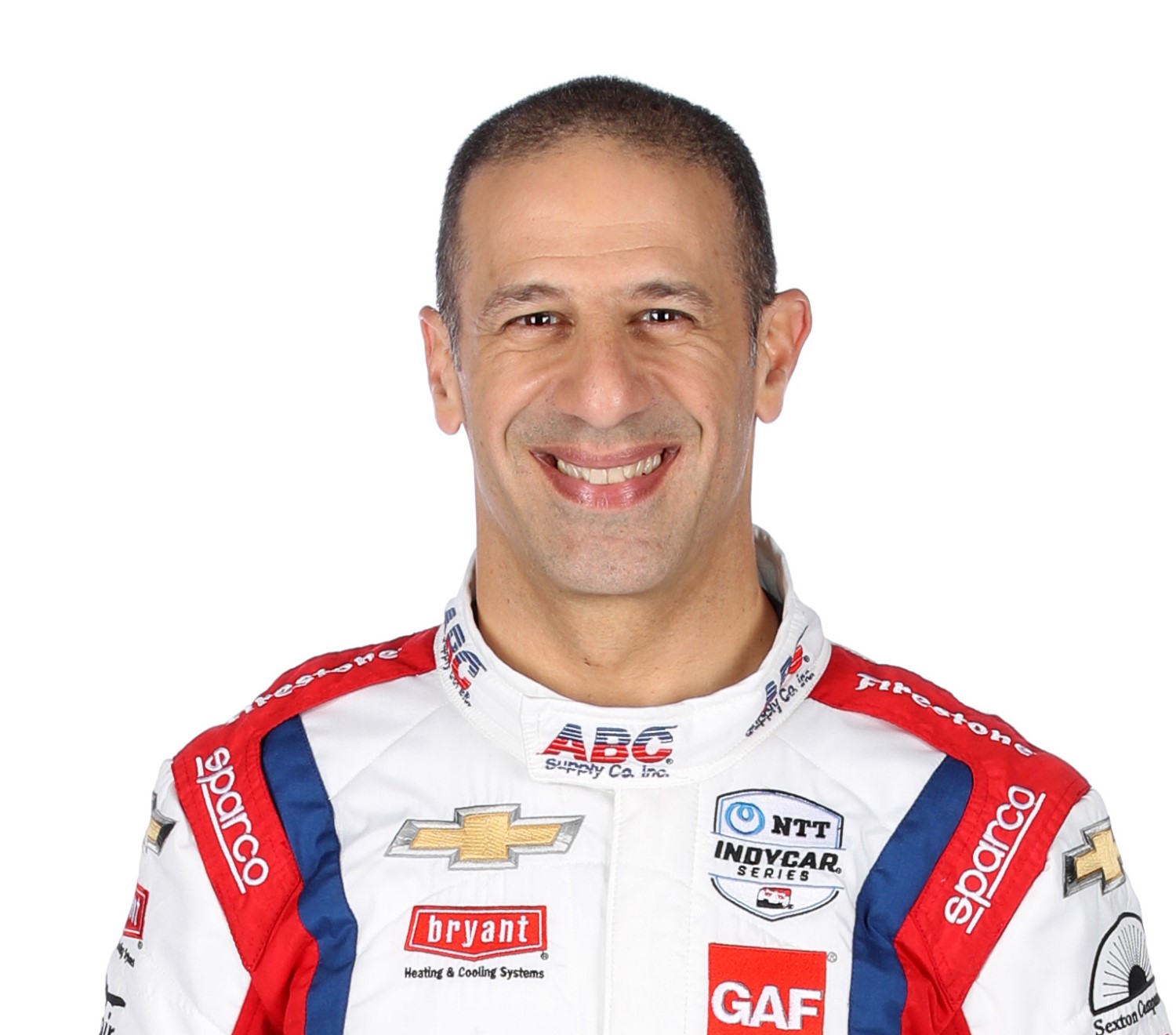 Tony Kanaan
Tony Kanaan – AJ Foyt Racing
THE MODERATOR: Welcome to the latest in a series of video news conferences with drivers from the NTT INDYCAR SERIES.
We're happy to be joined this afternoon by Tony Kanaan, who will race the famous No. 14 for A.J. Foyt Racing at Texas.
Tony, welcome to the call.
TONY KANAAN: Thank you.
THE MODERATOR: When the season was due to start in March, you weren't going to be on the grid at St. Pete. Thanks to the extension we had for the off-season, you get a chance to kick off T.K.'s Last Lap at Texas and possibly extend the streak of consecutive starts to 318. Does that make this weekend a little more special to you?
TONY KANAAN: Yeah, I mean, a lot of people ask me how I coped with the delay of the season. To be honest, I was mentally prepared already because my first real race was going to be the 500. My mind was already set for May. I only really had to delay, what, a couple of weeks from what I was originally scheduled to do. For me, I think it wasn't as hard as for the other guys that were already in St. Pete ready to go.
Also, a great surprise was with the unfortunate situation I'm going to get to extend my consecutive starts by one more. Hopefully, I'm going to get to start the race first. We can't say that before I get there. It's a pretty cool thing. It was one other thing I was actually ready to retire once they took the green flag in St. Pete.
THE MODERATOR: You've raced 20 times since 2003 at Texas Motor Speedway. Obviously, it's a track where you clinched your championship. You have a lot of special memories at that track. What do you like the most about racing at Texas? What will you remember the most about racing at Texas?
TONY KANAAN: Regardless of how we had the package, how did they change the track, it was always a very challenging place for various different reasons over the years. Used to be a pack race, then not. It was a very difficult racetrack on tires, extremely hard on the tires. It was a difficult race to race.
I don't think I can pick one particular thing to say Texas is difficult. I think it's going to be a nerve-wracking day. We cannot even call it a weekend any more because it's a single-day event. Everybody has been out of the car for quite a few months. I've been out of the car for eight months myself. I never actually driven the car with the windscreen. It will be challenging.
This is a challenging time. I think the race is still going to be great. It's a fast oval. Apart from Indy, I think it's one of the fastest we go. We'll see. Happy to be back, though.
[adinserter name="GOOGLE AD"]THE MODERATOR: We will open it up for questions for Tony Kanaan.
Q. You talked about all the different packages you've raced at Texas. The thing I remember about you is you've never been reluctant to speak out about safety, especially at Texas and other tracks. Is that what you consider one of your legacies, that you've been a leader and a spokesman for the group?
TONY KANAAN: I mean, eventually I became the spokesman because I'm the oldest guy in the field, the most experienced. That's usually what happens, right? When I first came into INDYCAR, it was Al (Unser) Jr., it was Mauricio Gugelmin, all these guys that took the lead on the drivers association. Over the years I've learned a lot from those guys.
I have to say I was, what, two years into the series when we lost Greg Moore. Since then I've been extremely involved trying to make the sport safer. At the beginning I was young. I just sat down and listened. By the time we came through the years, I slowly started to help more and more. I took more of the liberty to be more spoken, try to unify the communication between the series and the drivers. Now we have the best group of people on both sides.
Yeah, I guess I'm not going to take all the credit because I don't do this alone. I have a lot of other drivers that help me out. Yes, over the years I've tried to make the series that made me safer and safer so we don't lose friends and people that we love.
Q. We know there will be no fans this time. I saw Kurt Busch yesterday say he thought there's been a different vibe when he gets out of the car, no fans there. Even the introductions he's missing, just a different vibe. Are you even concerned about any of that?
TONY KANAAN: I think we all been mentally prepared for this, right? I don't know how I'm going to feel because I haven't witnessed a racetrack with no fans, to be honest. I don't recall in my career ever that I show up to a race – talk about testing – but that wasn't a single person ask you to the autograph. You are going to walk in, it's going to be like a private event.
That is the safest thing to do for our first race. It will be no sport if we keep doing this, thank God I know it's not going to happen, but no sport will survive without fans. It will be a different vibe. I think we need to look.
Throughout my entire life, not just this situation specifically, I always try to look at the positive things. Out of a negative or bad situation, there is always something you can make the most out of it.
To be honest we should be happy that we're back. We should be happy that life is becoming whatever that normal is going to be. But also I think in hindsight a lot of us, not saying me, but we will actually value the fans a lot more once we come out of Texas that we had to race with empty stands.
I believe it's on the fans' advantage because I think it will be a lot more appreciation. Not that we didn't. I think INDYCAR is great. We grow this series because we give the access to the fans, access to us, autograph session, you can be in the grid if you buy a paddock pass. Think about the positive side. Once they're allowed to come in, it will be even better than it was before.
Q. Speaking of making a positive out of a negative, with all the iRacing experience, has that gotten the drivers used to the visual of what it's going to look like with the Aeroscreen?
TONY KANAAN: Honestly I hope so because I have no idea how to answer that because I have not been in the car. I didn't even sit in the car in the shop. My car is not ready yet with the windscreen. I think I'm going to go to the shop tomorrow and try.
iRacing has been, as far as the graphics, pretty good at it. Hopefully it will be the same. If it's the same, I have plenty of sit time already.
Q. You've been part of some wild races at Texas. Do you expect Saturday night to be a little on the wild side or do you think there will be a little more caution since it's the first race out after this unexpected pause?
TONY KANAAN: I think we all going to be a little bit more on the cautious side. I think everybody is going to try to get a rhythm, try to finish the race, try to get this one under our belt. It's an oval, the first race. I'm hoping that's going to be the approach.
Talking to some of the guys, I think everybody is on the same page. You never know when the green flag drops, people have a tendency to forget and go for it.
Q. You knew John McCain, NTT CEO. You're part of the NTT Data sponsorship this year. He's going to be honored on Marcus' car this race. How important is that to you, somebody who is so important to the series gets honored after he passed away?
TONY KANAAN: I mean, John was a personal friend of mine actually apart from being a sponsor. We went through his battle with his disease for the past year and a half. I mean, I went to see him a couple times. We talked frequently on the phone. I still am in contact with his wife and his kids.
John did a lot for the sport. Way before NTT, people that don't know, John used to sponsor Greg Ray with EDS back in the day. He was from Indy. He was a lover of the sport.
We haven't actually had a chance to celebrate his life yet because we had this party organized for him and COVID hit. We still got to do that. It's awesome. Benito (Santos, his marketing manager) and I are working on something to do it for him, as well, this weekend. Obviously NTT is from Texas. NTT has been a great sponsor of mine since I joined Ganassi. When I left, they kept a personal deal with me.
It's really close to the heart, and I can't wait to pay a tribute to him this weekend.
Q. This is going to be the first live sporting event in the state of Texas since COVID started. People are so starved for competition. Do you think this is going to be an opportunity to maybe add some new INDYCAR fans, people that maybe weren't watching the sport before but will now?
TONY KANAAN: I think so. I think nowadays we can always speak from experience. Like America, it's very well-known, when I first came here, look how many sports we have on a weekend. Sometimes you cannot catch up, so many. Even during the week. Now everything is stopped.
Hopefully these people that never really watch racing will be looking to watch something on Saturday night. We're on prime on NBC, which is great after 13 years for the first time again. I'm hopeful that will be the case, for sure.
Q. The idea of not having had a lot of testing this off-season, Texas being the first race of the year, it being typically really exciting but sometimes dangerous. How do you balance, and how do you hope others will balance, the idea of being aggressive, trying to get up toward the front early to possibly avoid some of the incidents that might happen in the race, also keeping in the back of your head that you and the rest of the series has been out of the car for the last eight or nine months?
TONY KANAAN: I mean, I think we are professionals. We've been doing this for a long time. We are a different breed. We're always needing to adapt to something really quick. If you think about it, when you travel 220, 230 miles an hour, nothing even is predictable. You have to adapt to that reaction, you have to adapt to that situation, to that moment. It will be no different this weekend.
Yeah, there is room for people to say, We need more this, we need more that. Now is not the time for us to actually complain. This is what we got and this is what we get to work with. Be smart about it and do the best you can.
Now, I can't speak for everybody else, but I'm pretty sure that the guys that have a lot of experience, that's what they're going to do. We have a bunch of rookies in the field. Hopefully they will be patient enough to do so.
We can't make a prediction what's going to happen. I just believe that everybody is going to try to get this weekend out of the way as far as let's get started. So I'm hoping, like I said, I'm hoping that will be the case with everybody else.
Q. There are so many things that are unpredictable. Do you think, given the unpredictability of so many things, along with the race at Texas, do you think there is potentially a situation where experience could play a real factor in being able to be adaptable quickly?
TONY KANAAN: Yeah, I mean, experience never hurts, right? I have to say we are in a series that everybody has a lot of experience, apart from the rookies. It's a fine line, right? When you have experience, you kind of know what to expect, you know how to react, be a little bit more smart. But when you haven't tried, the unknown is actually pretty cool sometimes. You don't worry about it. You wake up and say, Okay, I have a race on the oval, I'm going to try to win. You don't know what's going to happen.
I would say the experience is going to help a lot to make me sleep the night before the race. I know I have been in the car for a long time, I know the car. Once the green flag drops, it will be a balance with the most aggressive people and those with experience.
If I had to pick one, because you asked, I will say experience would win just because we've been out of the car for so long.
Q. Before the race, your plan, since you've never been in this car with this screen, how are you and your engineer going to attack getting comfortable and then searching for speed?
TONY KANAAN: There is not a lot of time. Basically not a lot of options. We do have by mandatory by the series and Firestone, we have to scrub all the sets of tires that we going to actually use in the race for safety reasons. That being said, that means four laps on each set, which is five sets total or six, so you're talking about 24 laps already you got to come in and out to get the shine off the tire.
For me, I hope after 23 years in INDYCAR will be enough for me to get used to the windscreen and everything else.
After that you got to get the car right. The car needs to be spot on out of the box from the shop. You're not going to have a lot of time to change things, to make big changes. If you're off, it's going to be a long night. Everybody is in the same boat.
Q. A lot of the fun factor for you is the fans. How much are you going to miss that? Not being pestered for autographs, I don't think you see it as that, but how much are you going to miss not having anybody to play with?
TONY KANAAN: That's the opposite, I like being pestered about autographs. That's who I am. That's how I became who I am in INDYCAR.
It is going to be really weird. I have no doubt that for me I don't think it's going to feel like a race weekend. It's going to feel like a private test with everybody in the series and that's it.
Again, it's different times, right? Everywhere we go nowadays it's empty. Even when you go places, everything is different. Try to get my mind and my emotions wrapped around this new normal up until we can really come back to normal.
I think it's going to be weird for sure. I'm glad that we're back racing at least.
Q. Are you looking forward to Iowa?
TONY KANAAN: I mean, I was extremely lucky because with all this pandemic, I actually had gained one more race because I was going to do five races. It ended up with Iowa being a doubleheader I was going to do six, then we lost Richmond. For me my life has not actually changed as far as races. Iowa is a place I've had a lot of success. Now we're doing a doubleheader there, it's even better for me.
It's a very weird year right now. I looked at my watch today and said, We're in June and we haven't done anything, nobody. I'm going to start to try to enjoy these last five races.
I know for a fact, if you think about it, for me, if I look at the races I'm going to do, by August 30th I'm done. It will be even a shorter year for me. I'm looking forward to go back to Iowa.
Q. You've been around a long time, seen a lot of different leadership regimes within INDYCAR. How would you compare the current leadership to what you've seen from the past?
TONY KANAAN: I think we have the best we ever had, to be honest. We went through very difficult times since the split. I'm not saying that we didn't have good leadership before, but I think now, between Mark Miles, Jay Frye and then when Roger stepped in, it couldn't be any better.
I also have to say I don't think we would be racing this year if Roger hadn't bought the series. He's putting a lot of effort in, reinvesting a lot to keep all of us together.
To me we're in the best hands we can possibly be in. We're in the best hands since I joined this series, which is 23, 22 years ago. We're in the best hands I've ever seen. I'm really happy about that.
Q. What are some of the challenges INDYCAR still has to get back to the level it wants to be at?
TONY KANAAN: Right now I think we're in the right path. It's just time. You're not going to become the most popular series from one year to the other. I think we've been building, we've been doing great, improving our television package. We're more out there. Now we try to gather the new fans.
When I talk about new fans, I think there's a lot of discussion about I have four kids on my own, those kids don't care to watch TV. They're on the tablets, on their phones, on the Internet. That's where we need to try to become popular, too, to gather more fans. I know the series has a plan for that. I know we're all working really hard to do that. I don't think we have to do anything different, it's just going to take a little bit of time.
One comment. You can see I'm in the dark because we had a little situation in my house this weekend. The basement got flooded, burned the entire (indiscernible) of the house. We have no power. I'm trying to do the best. I'm not in my man cave in the dark (laughter).
Q. What aspect from racing, aside from racing itself, have you missed the most? Has the crisis really refocused your love of racing maybe more than ever before?
TONY KANAAN: The first question, what I miss the most? It's really that feeling, it's race week. I woke up today, I was like, Man, we're racing Saturday. I got to watch my workout. I can't go as hard because it's what I've been doing for the past eight months. You go balls out, you don't care, tired. Sleep into the middle of the day. You're sore.
I miss that anticipation. Tomorrow we're going to have a team meeting, talk about the race. We're going to watch last year's race and evaluate that that I've lived for so long. That's what I'm missing.
The second question, what was it?
Q. Basically being refocused by the crisis and the pandemic.
TONY KANAAN: Yeah, the refocus, it's hard, right? You ask yourself, Am I doing the right thing, setting the right example through my kids, to my fans when you post something? Do I wear a mask? When do I wear a mask?
That is first, and now the anticipation. I'm going to go to the track, how do I behave there? INDYCAR had a 35-page document they sent to us to us kind of get educated. From then on it's really try to adjust to the new schedule. It's a one-day event. You're going to do everything in one day. Everything is new.
To me, I honestly always try to look at the positive side. Because I've been doing this for so long, it's actually kind of cool. We've been doing the same thing, every year we say the same thing. We do spring training, do the same pictures, turn left, turn right, look up, look down. We're going to talk to you guys. We're going to qualify, go to the bullpen. You'll ask us the same questions: How is the car? Blah, blah, blah. This is different, you're not going to be there.
For me it's actually cool. I'm not saying it's a good situation but it's something different.
Q. Under normal circumstances you'd be coming off a month at Indy, a doubleheader in Detroit. How strange does it feel to not have those emotional highs and lows? Looking ahead to Indy in August, why will it still be a big deal no matter when it is, regardless of whether there are fans there?
TONY KANAAN: To be honest, your first question, I'm not going to say I didn't miss because it's such a strange times that I don't even know what day of the week it is sometimes, what month are we in. We're just all on like a cruise control mode, right? We just wake up, we try to entertain the kids because they're going to ask why they can't go here, there, why they're not going to school. You just move on with life.
To me, I haven't felt that because I live in Indy, because we can't leave the house, we can't go out, it didn't feel like the month of May because nobody was ready for the month of May anyway. The city wasn't prepped for that because we knew it was not going to happen. On that standpoint I don't think I had to deal with it at all.
Now your second question, on the August thing, first I think unconsciously because I know the 500 is going to happen, it wasn't a big deal it didn't happen in May. As far as I'm concerned, as far as a driver you can ask, probably you guys that cover, once you merge yourself into the three weeks, you don't know what month it is, day of the week it is. You breathe and you eat and you're at the track the whole time worrying about getting your car ready.
To me, if it's August, if it's May, if it's Christmas, if it's New Year's, that doesn't matter because that is the month of Indy. I know the tradition, it was May, but I've never really knew what day of the week was when I was racing because I was so focused on getting the car right.
The best thing that happen was Roger and his team made sure that the 500 is going to happen. It's just going to be a little hotter. Maybe not because it's Indianapolis. It might snow. You never know (smiling).
Q. How excited are you to have Charlie Kimball as your teammate, having worked with him previously at Ganassi, given you have the combined experience of racing during these uncertain times, given you have the added rookies in the field this year?
TONY KANAAN: It helped a lot. Charlie was a great teammate at, what was it, Ganassi. I know Charlie well enough. Especially now that we don't have that much time, he's the only full-time driver in that team. With his experience and mine, I think we're going to be able to feed from each other that day and have not an advantage because all the good teams have good drivers, but it was not going to put us behind, that's for sure.
Charlie is great. We're actually good friends. Our families are friends. We hang together, our kids, our wives. It makes me feel good. At least in a year that we didn't know who is going to be driving what car, who is going to be my teammate, it's great that it's him.
THE MODERATOR: That's all the questions we have for you. We will thank you for your time, wish you the best of luck this weekend at Texas.
TONY KANAAN: Thank you guys. Appreciate it. Hope you guys stay safe. We'll have more surprises this week. I can't say much, but we will have some cool things that are going to happen before the weekend.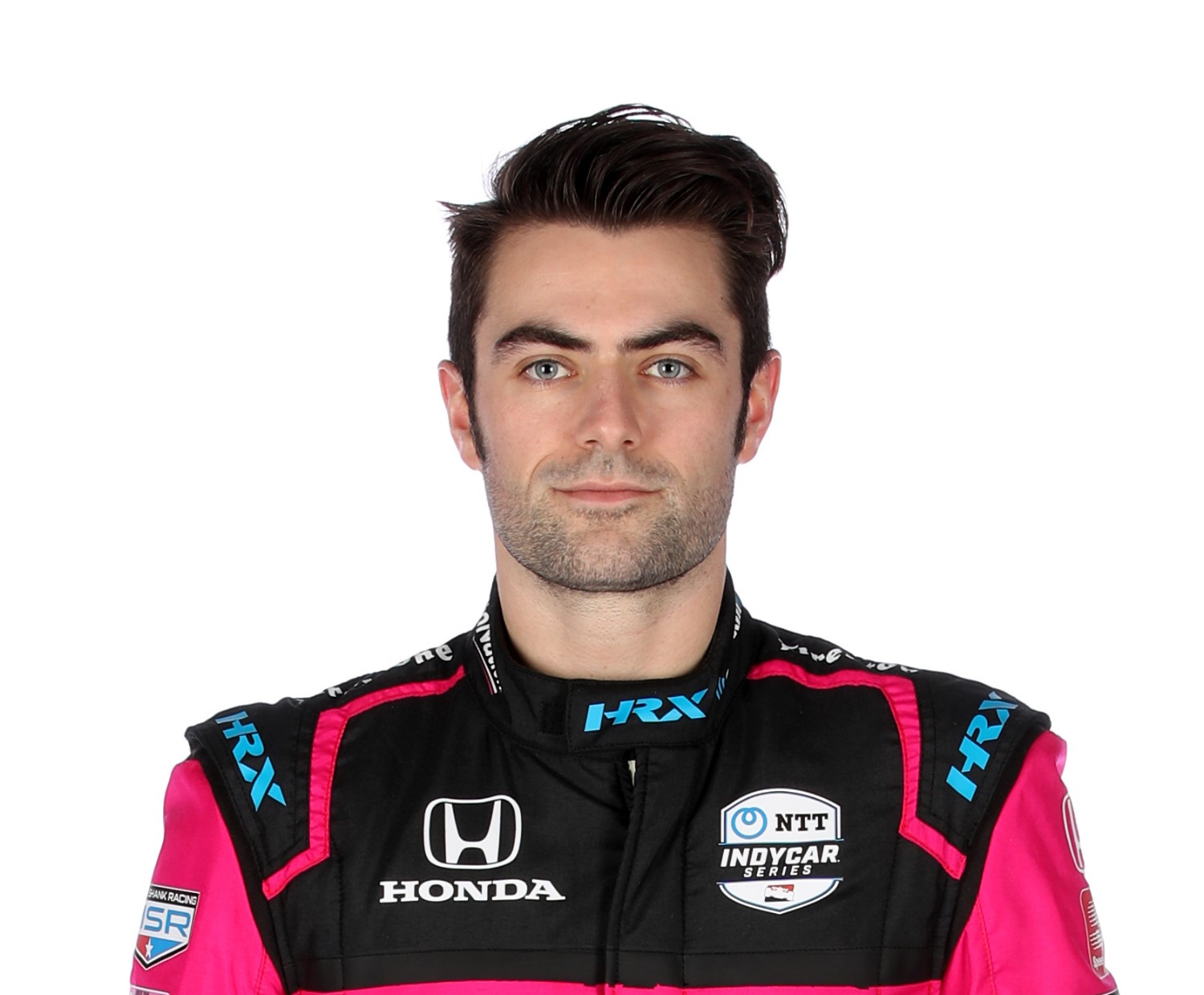 Jack Harvey
Jack Harvey – Meyer Shank Racing
THE MODERATOR: Welcome to the latest in a series of video news conferences with drivers from the NTT INDYCAR SERIES. We're pleased to be joined by Meyer Shank Racing's Jack Harvey.
Jack, you've never raced at Texas. How do you approach this weekend's race?
JACK HARVEY: Honestly, I guess no different than how we would try and do it whether we were in the situation or whether we weren't. We're trying to get to the sim. Obviously we now have, most of us, iRacing set up at home. I was able to do a little bit of work on that.
But honestly a lot of it's just been working with my engineer, my team remotely which has been interesting, weird, a bit unique. Still trying to carry on our preparation the best we can to have as good a weekend as possible in Texas.
THE MODERATOR: We were supposed to get started in March. It's June already now. With the extra time that you've had to think about things and prepare for the season, how anxious are you to get in the car and get started Saturday?
JACK HARVEY: Not anxious, just excited, mate, really. Me and Michael (Shank, team co-owner) were trying to find some of the positives throughout all this situation. One thing that Meyer Shank Racing team and myself have been used to the last few years is missing races and having gaps in the schedule. For us in a lot of ways, I'm not going to say it's normal, but the thing that was going to be new to us this year was doing every race on the schedule, which we are going to do. We're definitely used to having the gaps, last two years being only part-time, but now obviously that's changed.
I think the mentality of it, like I said to the guys as well, we really should be able to use this as a positive. Ultimately I think, not just for me, but for everybody on the team, everyone is excited to try to turn the page and get back to the racetrack. At the end of the day we're here to race. We want to do the best we can.
Excited, probably more excited now than how we felt in St. Pete in a lot of ways.
THE MODERATOR: We'll open it up for questions for Jack Harvey.
Q. It's real admirable how Michael Shank has been able to deal with this. This was going to be a season where there was a lot of personal investment to go full season. When you look back and see the support he's done for the employees and yourself, how do you describe all that?
JACK HARVEY: It's quite easy: it's just a reflection on Michael as an individual. Also his wife, MB, how they are as people, the morals that they try and live by are very simple but so rare and unique. Just how he is at the track is how he is away from the track.
You can tell that his team, or their team, as a couple, mean the world to them. They always treat everybody very fairly, with a lot of respect. As soon as all this came about, we never shy away from difficult conversations, but I'm just proud to be associated with Michael really. He's such a great guy. MB is such a lovely lady, too.
It's no surprise, mate, to see him behave this way, see them behave this way. It's just who they are. I think we actually should be extremely proud to be a part of that race team.
Q. You're a grad of the Indy Lights. That series will be taking a pause this year. When you heard that, what was your reaction? How devastating is that for anybody trying to climb the ladder, drive in INDYCAR?
JACK HARVEY: I was sad. I know everything that's going on is bigger than just motorsport and stuff like that, but it doesn't take away anything. You hear the news, you think, That just sucks for so many people. I got a lot of friends who are involved in Indy Lights, whether it's drivers, mechanics, team owners, team managers, whatever.
The thing is, people have to remember, this just doesn't affect drivers, it affects everybody on a race team. It absolutely sucks. It sucks for the guys that have worked so hard for so many years to be that close to INDYCAR, just keep progressing up the motorsport ladders. To finally feel like you're there, or at least all the off-season work, you're there ready for the season to start, suddenly that's taken away, it's a feeling that is so hard to describe.
You just feel for everybody who is involved. You know that everybody will have done their best to try and prevent this from happening. The last thing anyone would want to do right now is see the series take a sabbatical for a year.
The first news, as soon as I saw it, I thought this absolutely sucks for everybody. One of the first things I thought about after that was they must have tried everything because nobody wanted to see that.
Q. How will you balance going into this race with as much as anyone unfamiliarity with this track while wanting to get off to a great start amongst a field of drivers that are getting back into the car for the first time and also are in their first race of the season?
JACK HARVEY: Yeah, I think there's so many unknowns really moving into Texas, which of course we wouldn't have chosen it to be this way, but still grateful we have the opportunity to go and try to figure it out.
It's the first time I'll have been there. It's the first time the team will have been there. It's going to be the first time that Andretti Autosport have been there with the canopy and the halo. I mean, you look at it that way, there's certainly a lot of unknowns, a lot of new things.
My personal approach is just to try and be a sponge in so many ways. I just want to try to absorb as much information and knowledge as I can quickly to leave the weekend and feel we've had a good weekend.
I don't know what that looks like in terms of a result yet. Me and Michael haven't gotten too heavily into that. It would be great to finish in these sets of positions. Yeah, I think we're all excited to get going.
Trying to balance being realistic with that hunger and that desire just to get the season off to a great start, naturally, like everybody, we want to get to the season and want to try to win, especially since it's been so long. We're all excited about it, all thinking about Texas.
I think there's going to have to be a moment where we all restrain ourselves and marry sensibility with risk. I'm not even sure if that's a word, I think I might have just made one (smiling).
Q. When you haven't been in the car very much at all since February, how much can you learn realistically from a testing session, just open practice run, 80 minutes? You get an extra 30 minutes not having run at Texas before. How much can you truly gain and learn out of that? How much of it is making sure what you have already put together is working properly?
JACK HARVEY: I think these are the moments where we are extremely grateful to have a great technical partnership with Andretti Technologies. They've been based at Texas for quite a few years now. Naturally we're hoping they go with a good baseline car because we'll be a recipient of that good baseline car.
I think that kind of answers that part of the question. I think it makes us grateful for the people we have around us and the partnerships we have in place.
In terms of how much we can take from a session like that, I mean, we're going to have to take a lot out of it. I think that's the mentality. On a normal weekend it could be difficult to really get through as much as you want to. It's the only track time we're going to have. Is it an hour, 80 minutes, whatever it is, of open practice, plus extra 30 minutes for the rookies. It's going to be everything we can get. We'll do our single-lap qualifying sessions then straight into the race.
It's not going to be a case of we want to get a lot out of it. We're going to have to go and get as much out of it as possible. At the end of the day we can find out how much we exactly took out of it.
The mentality of going there is to maximize as much as we can, be as realistic as we can, but also it's the same for everyone, so we really just have to go and do the best we can do.
Q. What about your personal safety? What precautions are being taken to prevent picking up this virus? Do you have to distance from your crew, that kind of thing?
JACK HARVEY: Yeah, mate, I mean, INDYCAR sent out some bullet points to follow by. Actually it's extensive. It's pretty intense. I think everybody is going to be screened. I think we're all wearing masks. We're all trying to socially distance the best we can.
In the midst of everyone being so excited to get back racing, personal safety and safety of individuals has been at the forefront I think of every decision. It's still at the forefront of every decision.
I'm confident with the guidelines that INDYCAR have put in place, the guidelines that both Meyer Shank Racing and Andretti Technologies have put in place, that we can still go and do everything we need to and be as safe as possible.
It's going to look a lot different than any other weekend we've done before. Probably be the most – not sure the word I'm looking for – cautious perhaps of all the year might be at Texas.
I think my own safety, I'm confident in the people around me, that they've put the best guidelines in place we could have right now.
Q. How much of this is a mental game? You have no time to prepare really. 24 minutes scrubbing tires. How hard is it going to be to put all that behind you and concentrate on the racecar?
JACK HARVEY: Yeah, it's going to be a lot, mate. Well, to me the mental side of it, there's no part of the safety I'm really worried about in terms of social distancing and stuff like that. I get on extremely well with all the guys on the team, my engineers and mechanics, everybody. I know that we can liaise as normal as possible.
In terms of the mental approach, the on track that the focus has been on. There's just so much to learn in such a short time, and we haven't been in the car. There's just a lot of firsts. If we could have designed it this way, we probably wouldn't have designed this scenario. This probably would have been the last scenario we could have created.
However the overwhelming feeling still is we're grateful to be doing every race. If we weren't at Texas and everybody else was, we'd probably be sat in the corner sulking. So the positivity of it all is that we're just grateful to still be there having the headache of how we're going to approach this weekend, what does a good weekend look like.
It's going to be mentally draining, a super busy day for us, fly in Saturday morning, practice, qualify, race, fly out Saturday night. This is going to be one of those weekends when everything is said and done, in 15 or 20 years, we still all talk about how hard a day it was.
The overwhelming thing I have, I know I've repeated it already, it's going to be how grateful we were to get back to racing and being a part of the show.
Q. I spent quite a lot of time in the UK recently, lived in Sheffield. Being full-time in INDYCAR this year, are you excited to bring a new audience from within the UK to INDYCAR?
JACK HARVEY: That would be amazing. I think there's always been a good history of British drivers in motorsport in North America and in INDYCAR. If we were able to perhaps convert a few more fans from the UK to INDYCAR fans, I mean, I would love that.
I saw that my hometown is still under quite a bit of lockdown, but there's a few places that are looking at ways to have hosting parties, viewing parties, things like that. Definitely still feeling the support.
Hope it just continues to grow and grow and grow. I mean, that would just be the best-case scenario, mate. I think for me, for Max, having that pool of British people trying to watch the race would be amazing. Obviously more people hopefully that watch, the bigger it becomes and everything just kind of grows naturally with it.
I look to see an INDYCAR at the Goodwood Festival of Speed. I would put my name in that hat (laughter). I think that INDYCAR has such a fantastic product to try to sell to people, it's just trying to raise the awareness of it.
Hopefully with it obviously being on primetime in America, NBC, not too much else happening in Europe right now, hopefully people tune in to watch, they love it and keep watching throughout the rest of the season.
Q. With the announcement this morning with Indy Lights not running in 2020, it wasn't that long ago you were in Indy Lights, what do you make of the announcement? What is the impact on those drivers' growth this year?
JACK HARVEY: It's a big one. I mean, that's the cold reality of the situation. Both of my years in Indy Lights were very strategical, strategy orientated. We knew we wanted to win Indy Lights. We knew what the big picture was. The series was strong and stable at that time. Those two years are what allowed me to continue to progress.
Not having that is extremely tough because it's very late in the day. A lot of teams have already, when they do finally get racing, have drivers already sorted and sorted out. It's just one of those ones where there's so few opportunities to find out, what, the 1st of June, the first six months of the year have gone, first five months at least.
You're scrambling now, that's the reality, to try to salvage a season. In terms of development you have to either look at what's on Indy Lights level, take another year in Pro Mazda, do you look elsewhere, maybe some European racing at that same level.
It's tough. It's really tough. For example, you might have a sponsor who only wants you to race in North America, so going to Europe is out of the question. Might want to do Pro Mazda again.
Unusual year. I feel really sad and bad for the guys who have been working so hard coming into the Indy Lights year, either looking to progress their career, looking to try to win the championship to further their career. It's a really awful situation.
As I mentioned earlier, I have friends who are mechanics as well, engineers, team managers, team owners. That sting is felt by everybody. It's not just the drivers. At that point it's just the motorsport community, it's just hurting because of it.
Q. Is there anything that the teams could do to help out during the off period for Indy Lights, especially those who are really dependent on continuing on but without racing? Is there anything teams could do to help them?
JACK HARVEY: I mean, I guess it would depend on the team some. I think it's just such a difficult scenario. One that's obviously close to home would be Andretti Autosport, you'd like to see that they compete in so many categories across so many different types of motorsport that hopefully all of those people for a year could be redirected.
Yeah, it's the really sad truth of the situation we're in now, for drivers, for people frankly. Everybody spent their year working towards this goal. Whether it's from a career stance, financially, doesn't matter, everybody is in the same boat now. Everybody is scrambling. Everybody is going to be nervous.
It's a really, really difficult scenario for everybody to be in, no matter what your role on the team is. Of course you hope there's a way they can salvage something from the year. Yeah, not too familiar with those ins-and-outs of team hierarchy and structure and stuff like that.
My natural hope is obviously one of positivity as you never want to see anybody, whether it's driver, mechanic, anyone on the team, struggle or suffer in any way.
Q. Has the pandemic reenergized your hunger for the sport? Has the state of the world, the pandemic and protests, led you to believe we need racing and sports now than ever?
JACK HARVEY: Yeah, I think anything we can find to unite over, no matter what it is, is going to be something that pulls everybody together right now. I think it's something that we desperately need.
I think 2020 will go down as an odd year, sad year, hopefully one that the second half of the year maybe we'll salvage something out of it and we can look back at it and go, The bad at the start, good at the end. It will hopefully end up neutral because it's been such an unusual, bizarre, sad year for so many people in so many ways.
Not being able to go racing, to answer the first part of your question, never need to have that spark relit, but certainly kid in the candy shop kind of thing. I'm just excited to get back to the track, mate. I think people forget me and my girlfriend, we were in quarantine together and stuff like that. It's hard. I found it hard. It wasn't easy being stuck at home. It's not easy knowing other people are suffering. You're trying to keep all your stuff together. Ultimately there's so many emotions going on there, you know, I found it hard. I hated it. I wasn't good at it.
I did use the lockdown time to work on myself, not just staying fit, but mentally being in a good place. Perhaps some of the things that normally you don't get a chance to work on because you're so go, go, go. I actually got a chance to try to address and find good solutions for them.
Personally I feel extremely ready for the season to be starting. Physically I feel in better shape than what I was going to do in St. Pete. I think that's the truth. Mentally I feel 10 times better. Then if motorsport or sport is the thing that can help unite people, just to make current situations even 1% better, I would go to Texas tomorrow. I would get on a flight now and I would go because it's just something that the world desperately needs, some unity right now.
Q. My question is, since you've never been to Texas, what do you do to prepare for a new racing at a different track?
JACK HARVEY: Yeah, did you watch any of the iRacing?
Q. Yes.
JACK HARVEY: Okay, so I've been on the iRacing again at Texas just trying to drive it, just trying to learn it. I rewatched last year's race again on TV, which was awesome by the way.
Honestly, to be honest with you, there's no big difference between that and a track you've been to because when we go to Indy road course, I'm going to do exactly the same thing: back on iRacing, relook at the race, data with the team. The preparation has just been kind of as normal. It's just going to be a big challenge because I've never been there before.
I'm up for the challenge.
THE MODERATOR: That is all the questions we have for you today, Jack. We appreciate you taking the time to talk to everybody. We wish you the best of luck Saturday at Texas.
JACK HARVEY: Excited to see the Premiership get started again so Liverpool can get that crown.