Dissecting the IndyCar iRacing debacle last Saturday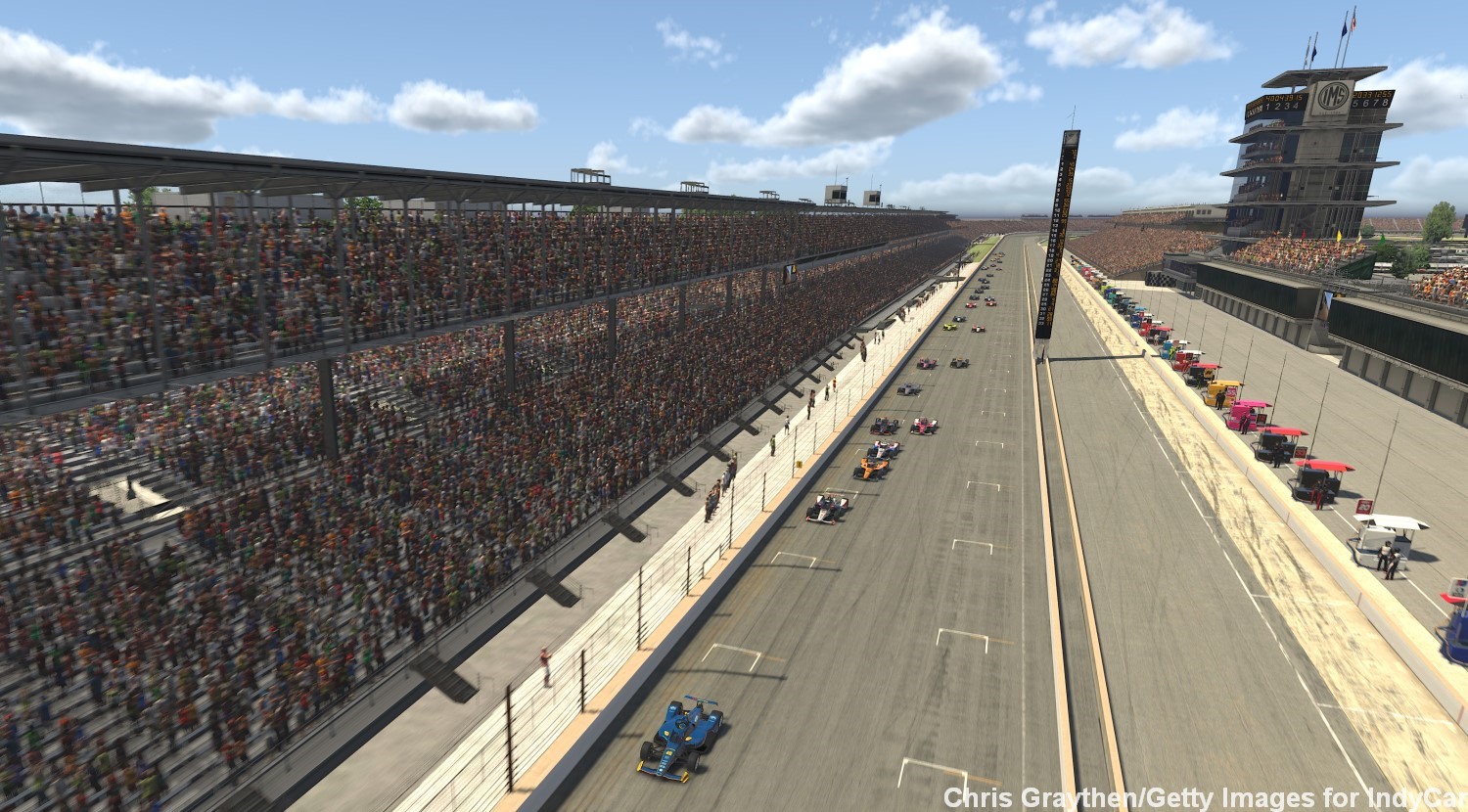 The only thing clean about the First Responders 175 was the start. It was all downhill after that
I don't think you need me to tell you that Saturday's First Responders 175 presented by GMR at virtual Indianapolis Motor Speedway was less than a glorious showcase for the NTT INDYCAR Series. And considering the series – in my opinion, at least – put on five pretty good shows during the previous weeks, the final race at IMS was a very disappointing and unfitting end to the series' foray into televised virtual racing.
Of course, the goat rodeo we witnessed Saturday had many different layers and architects. Let's look at them starting with the most newsworthy.
Simon, Simon
Publicly, no individual has taken more heat for Saturday than Simon Pagenaud. With 7 laps to go, the 2019 Indianapolis 500 winner was leading the race ahead of Graham Rahal and Lando Norris, when Norris attempted an inside three-wide move headed into turn two. And while it did not appear there was any contact, the 'Net Code' (who knew what that was three weeks ago?) between Norris and Rahal seemingly forced Rahal into Pagenaud.
[adinserter name="GOOGLE AD"]The No. 22 Menards Team Penske Chevrolet found the wall effectively. And while Pagenaud's chances of scoring a third win in 6 races was gone, the Frenchman did not view his race as over.
After a trip to virtual (I'm going to stop using virtual for everything now) pit road, Pagenaud returned to the track a few laps down with less than pure intentions. "We take Lando out, let's do it," said Pagenaud to his crew chief Ben Bretzman. Bretzman for his part gave Pagenaud regular intervals of where Norris was as he approached the No. 22 Menards Team Penske Chevrolet " And with the leaders approaching the Frenchman out of turn 4 on lap 67/70, Pagenaud 'brake-checked' Norris, causing an accident and ending the McLaren F1 driver's chance of winning a second IndyCar iRace.
After the deed was done, Pagenaud sarcastically noted, "I didn't mean to do that." But at least after things cooled down, Pagenaud owned up to his mistake. Right?
Not exactly.
"Here is exactly what I was trying to do; I'll tell you straight up very honest" said Pagenaud to Norris. "I thought I saw that Askew was behind you; I thought 'I'm just going to [inaudible] his run, pit in and let Askew win the race, which was a big plan that didn't work at all. I had no intentions to take you out whatsoever. So, I apologize for that because that is not the response I wanted to give you out of what happened in turn 2…."
The problem, of course, for Pagenaud is that the above statement does not look straight up or very honest in light of what he told Bretzman about taking Norris out.
In the interests of full disclosure I have interacted with Simon Pagenaud in the past. While I wouldn't say I know him (and I have no idea if he knows who I am), he has been nothing but friendly and professional in my dealings with him.
That said, if you isolate the video above, I cannot reasonably defend his actions from Saturday, nor his duplicitous representation of events with Norris in the aftermath. While there is perhaps some context explaining Pagenaud's actions, the 2016 series champion acted nothing like a champion Saturday and deserves the criticism he is getting from me and others.
Still, there is a little more to what happened Saturday than may meet the eye.
Norris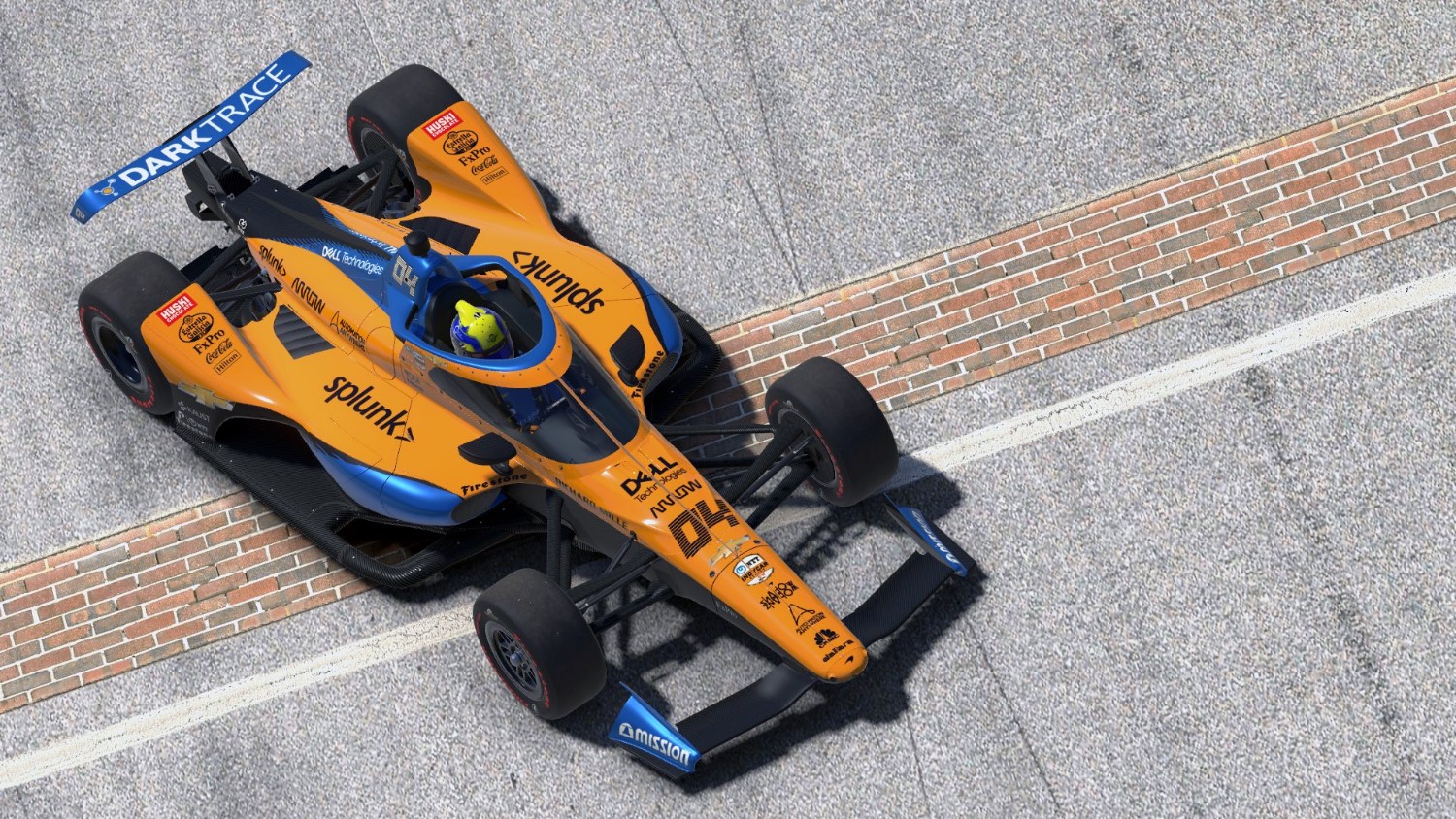 The behind the scenes kudos to Pagenaud for taking out Norris wreak of jealously
While what follows is not a criticism of Norris even directly or indirectly, it is true that some within the series have been none too thrilled about the participation of outsiders such as Norris and Dale Earnhardt Jr. at Michigan. With respect to Saturday specifically, remember James Hinchcliffe, Robert Wickens, and Kyle Kaiser to name a few were on the sidelines while Norris, who has no connection to the series other than iRacing raced. While fans may have enjoyed seeing drivers from different disciplines, IndyCar drivers would have enjoyed the exposure from Saturday's race. At the very least, they would have appreciated the series assisting them rather than an F1 moonlighter.
Right or wrong: Norris' participation was not welcomed by all.
Reaction
While I stand by my criticism of Pagenaud, I also knew there was probably more to this than meets the eye. I reached out to a participant in yesterday's race shortly after the event, essentially dared me to find any driver criticizing Pagenaud. This person has no connection to Pagenaud, Norris or any of the principals in this incident. While this individual would not go on the record, he noted that Pagenaud's actions would be well received behind closed doors.
"So, you're telling me Simon took one for the team?", I asked.
"Yup!!", was this person's response.
My source's information was corroborated. Check out the 1:40:45 mark on Josef Newgarden's Twitch. I believe that is Graham Rahal's voice (I am not 100% sure) saying "Pagenaud, you're my favorite bro, I love you."
One driver with no specific connection to the incident chimed in:
@StefWilson
On the Lando v Simon incident. Lando making it 3 wide into Turn 2 was always going to end with someone getting the shaft. When SP asked WTH? If LN had just been like "my bad, trying to win, sorry…" all would have been fine. Arrogantly shaking it off led to the escalation (1/2)…
Not saying what Simon did was okay, but I can understand what made him so upset. 2/2 – this is my take anyway.
So, the takeaway I think is simple. Pagenaud is getting fileted publicly, and that reaction has some merit. At the same time, I think it's safe to say he has the support – if not public defense – of his fellow competitors.
Ferrucci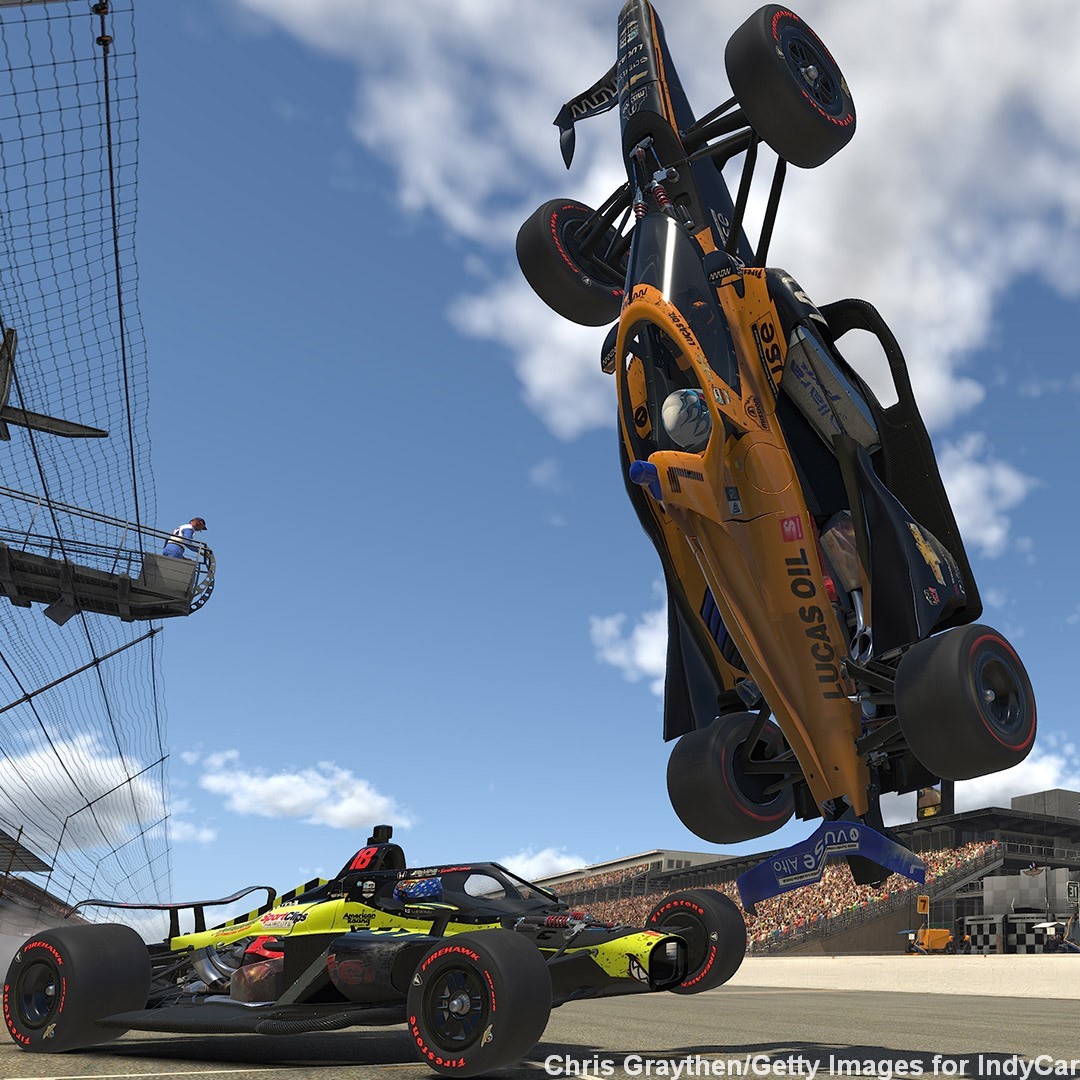 What was Ferrucci thinking?
One guy who doesn't have a lot of people in his corner at the moment would be one Santino Ferrucci. After a sterling rookie season, in which the Connecticut native did a lot to dispel a not-so-sterling reputation he built in Europe, the Dale Coyne Racing driver brought back memories of his mishaps overseas.
@Marco Andretti
Lame ending @SantinoFerrucci
@Sage Karam
Wow feel bad for @Oliver Askew…what an awful move that was coming to the finish line. You deserved the win.
The above two tweets represent far more criticism than anything Pagenaud received, something my source told me would be the case. And in essence, Ferrucci turned heavy left and wrecked Askew's chance to win. No skill, no racing incident. Just a plain left turn.
That did not go over well; nor should it have.
The Takeaway
Granted, I don't subscribe to the theory that because race car drivers say something, then well, it must be true. However, given that the iRacing platform is somewhat new and the etiquette less clear, I thought it important to find a competitor's perspective, which I offer to add a different perspective on this discussion, and to suggest there may have been more to what we saw Saturday than meets the eye.
Furthermore, it's possible there is an element of provincialism going on in that Askew and Pagenaud are 'one of us,' while Norris is an outsider. However, Ferrucci is 'one of us,' who drove relatively clean in his rookie season. Yet, he got no such courtesy.
Looking Ahead
The law of unintended consequences has certainly applied to racing's foray into iRacing. We saw NASCAR driver Bubba Wallace lose a sponsorship deal over quitting an iRace. And while not sanctioned or televised, Kyle Larson lost his seat with Chip Ganassi Racing after uttering a racial slur.
As a sanctioning body, INDYCAR perhaps was not strict enough in terms of articulating and enforcing a code of conduct with its drivers Saturday. Is it just a video game, or are certain standards of professionalism expected to be maintained. For iRacing to positively showcase the sport, it is my belief that the latter should be the goal.
Whatever the case, it's clear that some elements of iRacing need to be tidied up.
For now, iRacing is over, and the hope that real racing will return soon. As two-time IndyCar series champion Josef Newgarden said in the closing laps of yesterday's debacle after he too had crashed out, "I'm actually happy this is just over."
Truer words may never have been spoken.
Brian Carroccio is a senior columnist for AutoRacing1. He can be contacted at BrianC@AutoRacing1.com.
Another Perspective