IndyCar Road America postscript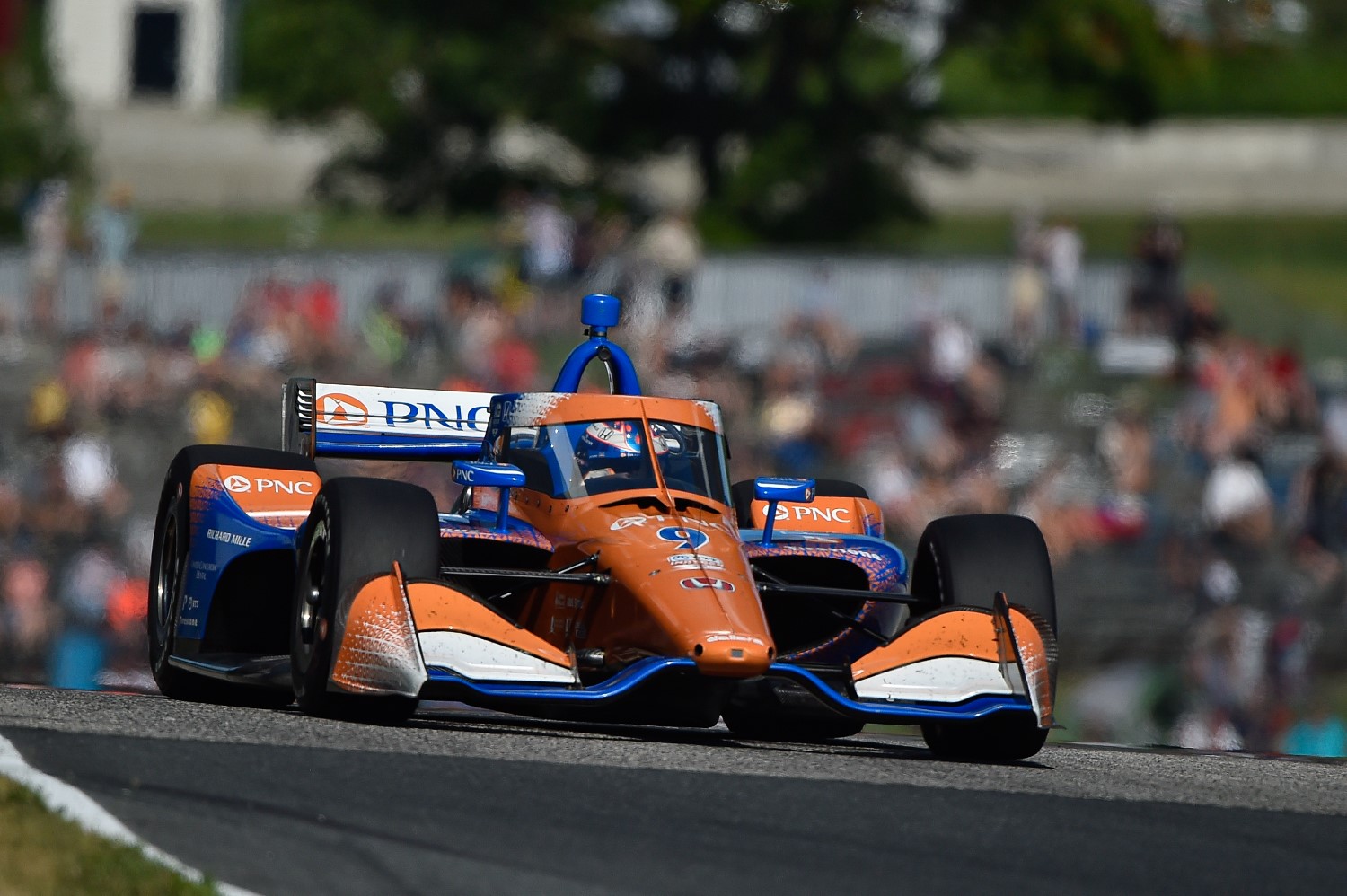 Scott Dixon
IndyCar/IMS
I think any discussion of the 2020 NTT INDYCAR Series to this point has to begin and end with Scott Dixon. The five-time champion, who will turn 40 later this month, won Saturday's Rev Group Grand Prix at Road America – his third consecutive win to open the 2020 season. He is – aside from a disappointing 13th-place effort Sunday – arguably driving as well as ever. His win Saturday marked his 49th career win, three short of Mario Andretti for second-place on the all-time list.
I wrote 8 years ago in this space about a then 31-year-old Dixon, who was in the process of making an assault on the IndyCar series record book. I opined at the time that it was more than reasonable to project Dixon was well on his way to bypassing Andretti's 52 career victories. Although A.J. Foyt's 67 career wins would probably be out of reach.
Given current form, equipment, and continued good health, Dixon passing Andretti within a year or two seems likely. But is there an outside shot the Kiwi could get to Foyt's 67?
[adinserter name="GOOGLE AD"]Dixon's attributes are readily apparent. He has the talent, speed, equipment, and support system in place to contend for titles every season. He also rarely if ever self-implodes, and is as heady in the car as any driver we've ever seen. In essence, IF Dixon can continue his current form for another 6-7 years, yes, Foyt's 67 career wins are in reach.
The evidence against Dixon is simply the fact that modern IndyCar drivers do not race deep into their careers as they once did. Andretti, for example won 19 of his 52 races AFTER turning 40 years old. However, Andretti did take off his prime years to race in F1, so he may have had more wins to his credit. Furthermore, Andretti competed against contemporaries such as Foyt, Bobby Unser, Al Unser and later in his career Emerson Fittipaldi who all won races and championships in their 40s. Recently, championship and Indy 500 winning drivers such as Helio Castroneves, Tony Kanaan and Juan Pablo Montoya have been unable to continue contending for championships into their early 40s and fairly, or unfairly, been moved aside.
Andretti and Foyt also won IndyCar races on dirt, and we do not have any evidence one way or another how Dixon would have fared on dirt, but I suspect he would have been good. Foyt and Andretti also raced in an era where equipment reliability was poor, both having lost many many races due to the car breaking down. Dixon raced in an era when the car almost never broke down. One can imagine Foyt and Andretti both having 25% more wins had their cars held up.
Of course, the counter argument is that Dixon is well, Dixon. And right now, there are zero signs of fading. The only question now is how many of these good years does Dixon have remaining.
Youth Served
One factor that could derail a Dixon charge was on full display this weekend at Road America: the quality of under-30 talent in the IndyCar field. Felix Rosenqvist (28), Patricio O'Ward (21) and Alex Palou (23) each scored podium finishes at Road America. Colton Herta (20) already has two IndyCar wins, and has finished in the top-5 in the last three races. Jack Harvey (27) has had rotten luck during the races, but qualified second at Indy and for Saturday's Road America race.
Even two-time champion Josef Newgarden (29) and Alexander Rossi (28) are still under 30 and theoretically yet to enter their prime years.
And there are more.
In other words, judging from Road America this weekend, Dixon will not have the luxury of beating up on a bunch of chumps during his sunset years in IndyCar.
As for Felix…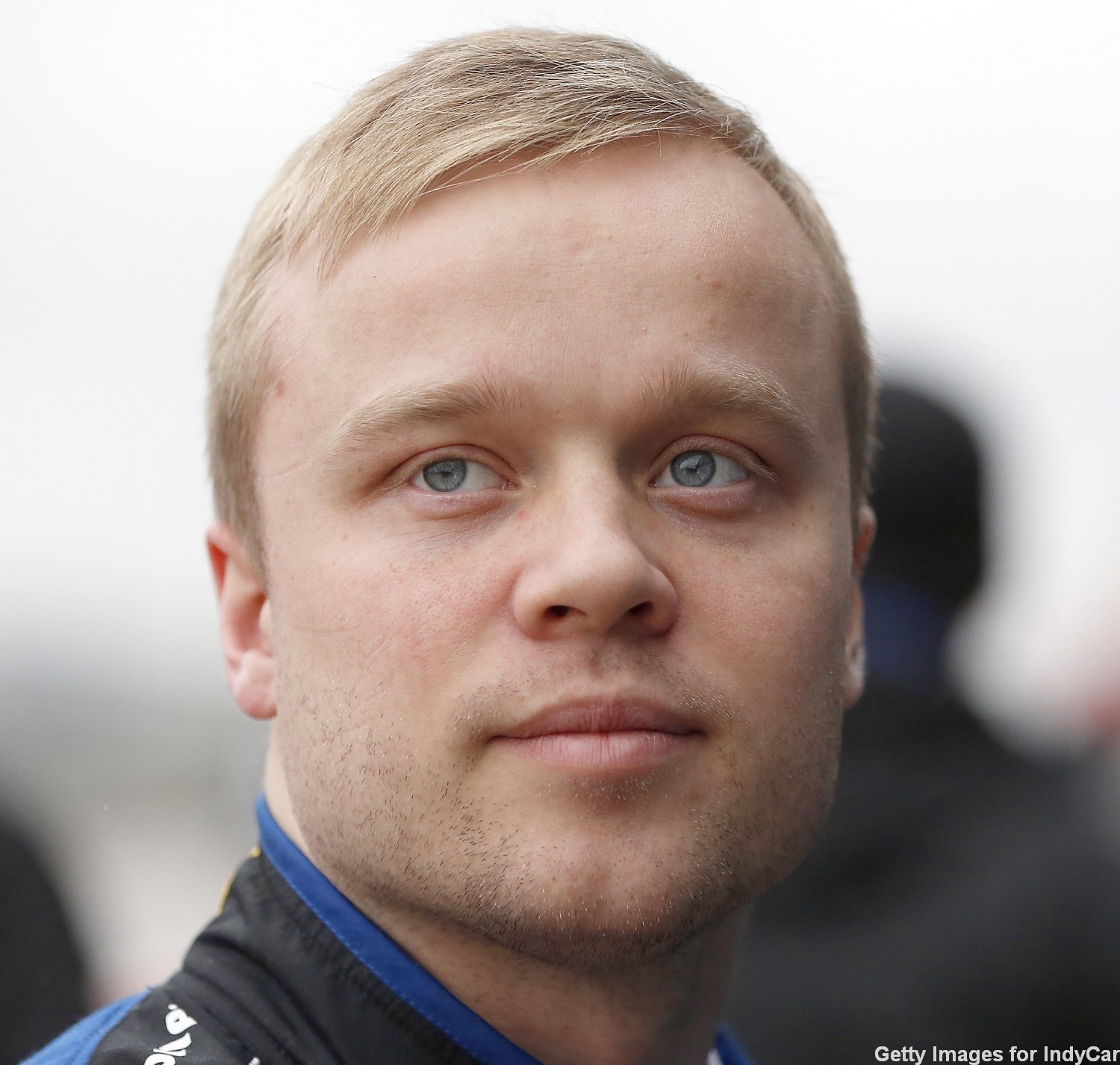 Rosenqvist
We knew a win was coming. If anything, I would have bet that the former Indy Lights and Formula E race winner would have found victory lane last season. Nonetheless, over the last 40 laps, Rosenqvist overcame a rough second pit stop, and nearly a 10-second gap to hunt down polesitter O'Ward to claim his first victory.
To me, it will be interesting to see how Rosenqvist can perform going forward. Chip Ganassi Racing is clearly Dixon's team, and while there have been some strong runs, the No. 10 program has not been a consistent contender for race wins since being vacated by Dario Franchitti. Can Rosenqvist become a regular threat to Dixon and give Team Ganassi two bullets in the chamber so to speak?
Also, of note: Chip Ganassi Racing's banner weekend was not merely confined to Dixon and Rosenqvist. On Sunday, Marcus Ericsson drove the No. 8 Honda from 16th starting position to a fourth-place finish. Team Ganassi seems to be firing on all cylinders at the moment.
Not Firing on all cylinders….

I know it's early in the season. And yes, Simon Pagenaud is currently third in the series standings. But consider the following numbers: 3, 20, 17, 22. Those are, in order, Pagenaud's qualifying results so far in 2020. Of particular concern has to be the fact he has not qualified higher than 17th for a road course event, particularly when his teammates won pole position in two of those three races.
We know from past history that Pagenaud seems to have trouble adjusting to new surroundings. He struggled in his first season (2015) at Team Penske before turning around and winning the championship in 2016. He also struggled in 2018 when the series adopted a lower downforce aerodynamic package, failing to win a race, before having a strong 2019, in which he won three races, the Indianapolis 500, and finished second in the series standings.
Look, I'm not slamming Pagenaud. The Frenchman has finished first or second in the series standings three of the past 4 seasons, so we're talking about a perennial title contender. That said, 12th and 13th place finishes this weekend along with the poor qualifying efforts are not Team Penske standard. And I'm wondering if we're looking at another extended period of Pagenaud adjusting to new surroundings.
Schedule…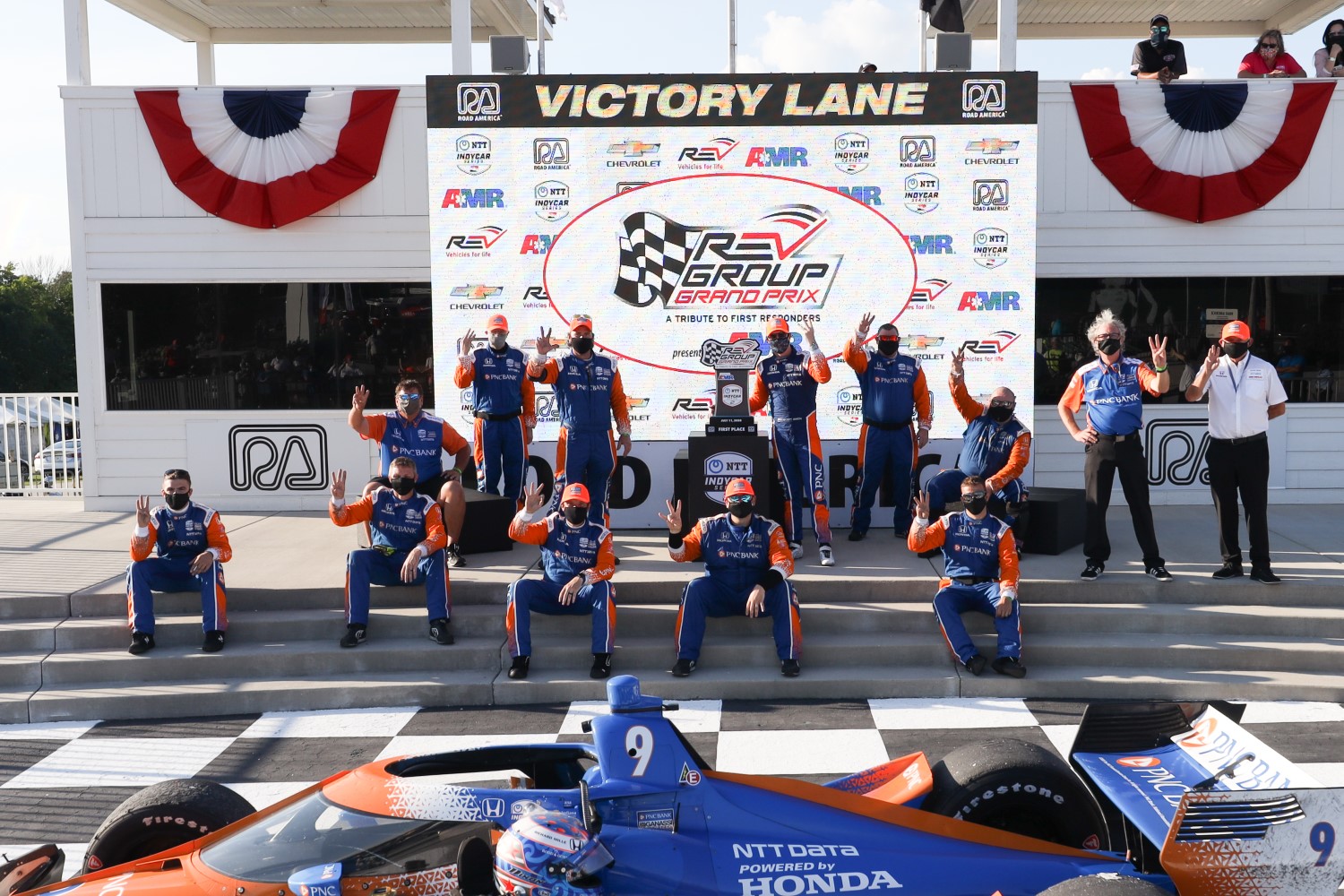 Dixon and his crew won on Saturday, but languished on Sunday
Listen, the fan and media member in me love doubleheaders. More racing, more action, more to write about, more, more, more. Furthermore, it appears that these doubleheaders will be more prevalent going forward, as it simply gives television partners, fan, and sponsors a little more bang for the buck.
Of course, the people who will bear the brunt of greater entertainment for the rest of us are the team crews. While team members are going to go running to the media to log official complaints, many crewmen over the years have quietly indicated their disdain for these events. I imagine they have done this in the hopes that people such as myself will bring it to people's attention.
For some perspective, here was the two day schedule at Road America…(local time):
Saturday
10 a.m. – 11:15 a.m. – Practice
1:15 p.m. – Qualifying (two groups)
4:08 p.m. – Drivers start your engines
Sunday
9 a.m. – Qualifying (two groups)
11:42 a.m. – Drivers start your engines
Don't forget that everyone on the teams had to be temperature checked at the track both days. Furthermore, teams that sustained crash damage Saturday had to stay late into the evening preparing their car for the next day. And I don't think it's a huge leap in logic to think that many of the mistakes we saw on pit lane Sunday, were at least in part, a function of a brutally condensed schedule.
Don't forget that the teams reported to work early Monday morning to turn their cars around to oval spec (about 100 man hours according to Chip Ganassi Racing Managing Team Principal Mike Hull) before leaving for another doubleheader at Iowa this weekend.
The reality, of course, is that there are going to be more of these condensed events. Therefore, I think it's fair to take a real hard look at ways to mitigate the effects of the doubleheaders on the sport's front-line workers.
To start the series should work with television networks try to avoid late Saturday-early Sunday races. Those are brutal turnarounds for the team, which require that teams fix crash damage the night AFTER a race. Brutal!!!!
One other event I've long believed to be somewhat superfluous is early Sunday morning qualifying for the second end of doubleheaders. Perhaps, the series could use Saturday's qualifying results and enter the drivers into draw pools. For example, drivers 1-5 in Saturday qualifying are entered into a pot and drawn for positions 1-5, then drivers 6-10, 11-15, etc. In essence, Saturday's qualifying sets the field for Saturday and the draw for Sunday.
This would at least allow the team members to sleep in a little, have a decent breakfast, go to church, and maybe not have to burn the midnight oil on a Saturday evening AFTER a day of practice, qualifying and a race in sweltering heat.
For better or worse, doubleheaders are here to stay, but they don't have to be as grueling as this weekend at Road America.
Road America Crowd….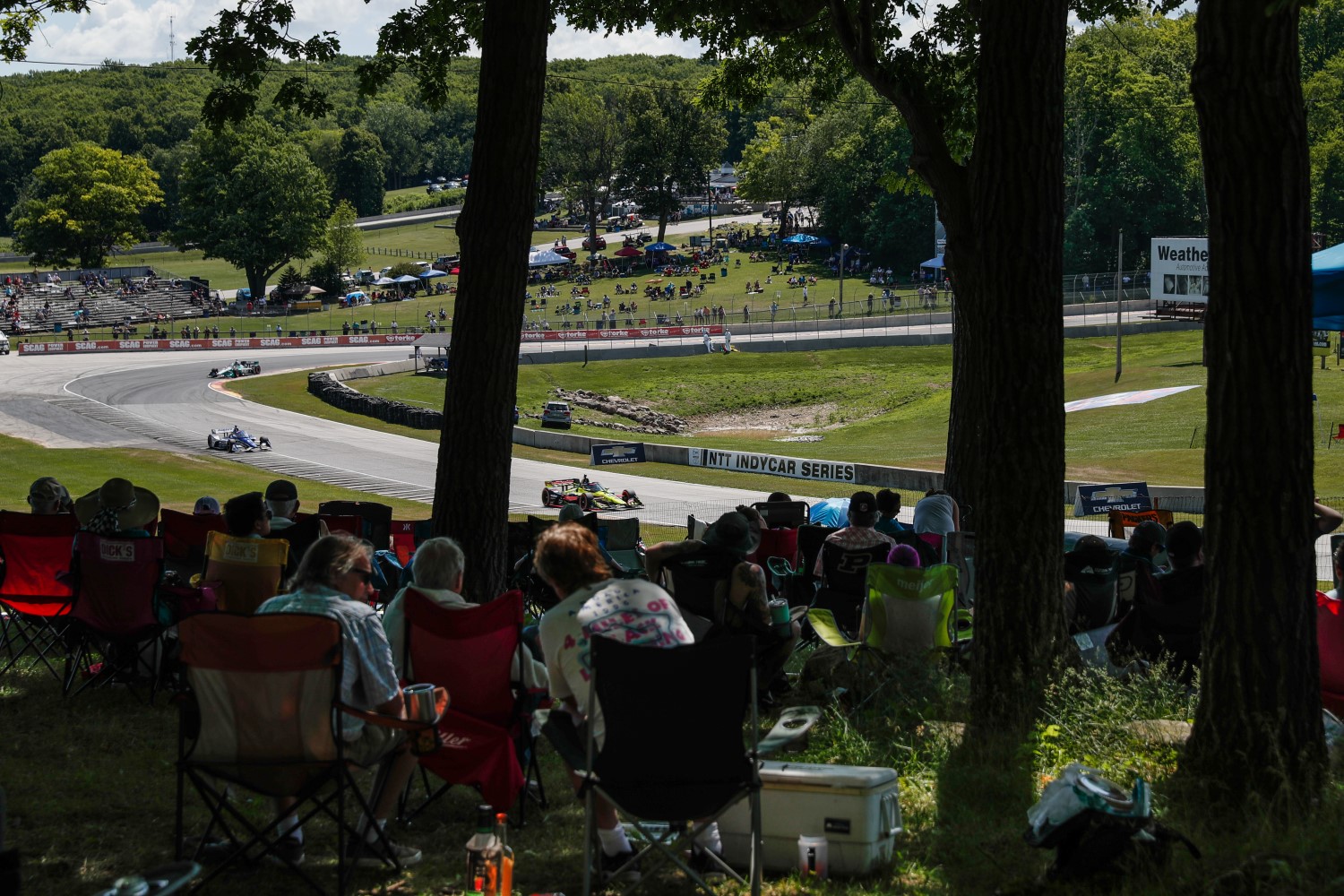 Crowd was decent considering
Perhaps, part of this is we've all gotten somewhat used to watching sporting events with no fans in recent months. Still, I was shocked at the size of the crowd as it appeared on television this weekend. Granted, Road America would be one of the races I'd expect to be able to draw a better crowd under the circumstances. If you've ever been you understand why: it's a wonderful place to watch a motor race, and Indy cars show very well at the track.
I also think that Road America being in the Midwest and the heart of IndyCar's fan base certainly helped. Many fans have been inside for a number of months and the fact Road America is a four-mile course maybe eased the concerns of the COVID-19 pandemic.
Nevertheless, it was a very impressive crowd given the climate. Makes you wonder why they ever stopped going in the first place.
Brian Carroccio is a senior columnist for AutoRacing1.com. He can be contacted at BrianC@AutoRacing1.com.