The IndyCar Silly Season kicks into high gear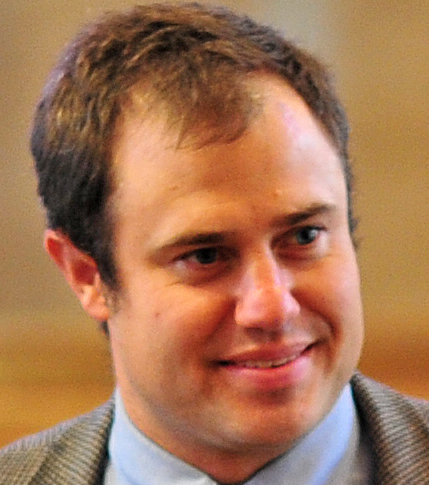 AR1.com is happy to announce that Brian Carroccio has joined AR1.com as a staff member. Look for a weekly motorsports column by Brian.
This weekend's 2nd Grand Prix of Baltimore Presented by SRT was quite a memorable one for the Izod IndyCar Series. Whether it was Michael Andretti's gutsy call to keep Ryan Hunter-Reay on track with slick tires in the rain; the madhouse that was victory lane after Hunter-Reay pulled off a fabulous win; or that after a year of uncertainty, Baltimore did, in fact, race on, the Izod IndyCar Series clearly had a memorable weekend in Charm City.
And while I could focus on any one of those subjects, or others, I'm going to opine about another lasting memory we will take from Baltimore 2012: Silly Season.
Yes, the annual game of musical chairs between drivers, team owners, and thankfully once again engine manufacturers, which had unofficially begun about a month ago, officially went viral in Charm City.
Of course, hours before the green flag dropped Sunday, Robin Miller and Marshall Pruett of SPEED.com reported that Roger Penske had recently approached both Simon Pagenaud and Ryan Hunter-Reay about driving for his legendary team next season. Apparently, looking to replace Ryan Briscoe, Penske inquired about Pagenaud first, and learned the talented French driver was contractually bound to Schmidt-Hamilton Motorsports. The Captain, then shifted his focus to the 31 year-old Florida native, and yesterday's winner, Hunter-Reay.
And with it being Silly Season, everyone (drivers, owners, engine manufacturers, etc.) is playing their cards close to the vest, revealing little to no information. Sure, people might be talking, but let's face it: no one is really saying anything. Thus, we are left to merely speculate as to who will land where.
Nevertheless, speculate we will. Lets' take a look at what the primary players from the very high profile class of 2013 are saying; reasonably hypothesize as to what they're actually thinking; and based on what we know, speculate as to how everything will shake out.
Ryan Hunter-Reay, a wanted man
Ryan Hunter-Reay:
While it was known Hunter-Reay had yet to resign with Andretti Autosport for 2013, it was widely assumed the two would come to terms. However, the news of Penske approaching RHR certainly sheds doubt on Hunter-Reay returning to Andretti, and vaults the hottest driver in the top of the series to the head of the 2013 free agent class.
What RHR is saying…. Hunter-Reay has on numerous occasions made clear his feelings of loyalty and gratitude towards Michael Andretti, who essentially rescued his career before the 2010 season. RHR noted that again this weekend, saying "Michael believed in me when nobody else did and that means a lot."
And while that may be the case, RHR didn't close the door on Penske either, simply saying, "I've been pleasantly surprised by the interest out there."
What RHR is actually thinking….Isn't life grand. Seven years ago I was driving for Paul Gentilozzi, and because of him I then spent a year and a half out of Indy car racing. Three years ago I was picking up rides for backmarker teams like Vision Racing. Then, I got the break of a lifetime, when Michael threw me a lifeline.
Fast forward to this year, and I've won four races, become the face of not only Andretti Autosport, but arguably the entire sport, and could win the series championship in two weeks. And if that isn't already a dream scenario, now Roger Penske, who can have anyone in the paddock, wants me.
Still, I'm genuinely torn between my loyalty to Michael, and the fact, Penske is, well, Penske.
What RHR should do….I believe RHR when he says he feels a sense of loyalty to Andretti.
Nevertheless, this is very simple: Andretti Autosport is very good, but Team Penske and the Penske brand are the sport's gold standard. If RHR has an offer from Penske, he should thank Michael Andretti for 3 fabulous years that saw him go from unemployed to the sports' biggest star, before jumping at the once in a lifetime opportunity with Penske.
John Lopes, Roger keep your hands off our main man
John Lopes:
Lopes is the President of Andretti Sports Marketing. With Andretti very busy this past weekend, Lopes commented on Hunter-Reay's situation.
What Lopes is saying…."We know Penske and Bobby Rahal have talked to Ryan (Hunter-Reay) but our intent is to have him re-signed by Fontana"
What Lopes is thinking….Dog gone Penske! Here, we finally have a lead driver, a face of the franchise after Tony Kanaan's departure, and along comes stinkin' Penske to pull the rug out from under us.
Nevertheless, we've got to do some damage control, and at least pretend the situation is under control. In the meantime, Michael needs to hurry up and figure something out with RHR. Otherwise, Penske gets our best driver, and we're caught with our pants down, as there are few, if any, A-listers available.
The Captain, Roger Penske from his perch on the pit wall
Roger Penske:
The Captain was very coy all weekend, as it seems he was busy orchestrating a covert wooing Pagenaud, then Hunter-Reay. Thus, Tim Cindric, the President of Team Penske, did much of the talking for the organization this weekend.
What Cindric said….Nothing of substance. He noted that Hunter-Reay has "earned a look," but Briscoe is not "out of the question either." In essence, Cindric confirmed nothing and ruled out nothing. Thanks Tim!
What Cindric is actually thinking….Of course, we want Hunter-Reay. He wins races, he's good-looking, articulate, American, and an easy sell to sponsors. In short, he's the perfect fit for the Penske brand. Plus, taking him from Andretti greatly weakens our stiffest competition from within the Chevrolet teams.
Still, I learned at the foot of The Captain, and I'm not going to publicly offer anything other than the cursory platitudes. We haven't locked down RHR, and we have to give to be careful not to make Briscoe feel like sloppy seconds, in case the deal with RHR falls through. Speaking of Briscoe…..
Ryan Briscoe has options
Ryan Briscoe:
Briscoe has come to life the past two weeks, winning at Sonoma and finishing second in Baltimore. However, for a third consecutive year the friendly Aussie is uncertain of his future late in the season.
What Briscoe is saying……Not much. Briscoe is very measured, and allowed his management team, to do the talking for him in Baltimore. They didn't say much other than claiming there was serious interest in their client.
What Briscoe is thinking….I'll admit, I haven't been as fast as Will Power, and I don't have 3 Indy 500 wins like Helio Castroneves. I know if there's an odd man out in the Penske stable, it's me.
Still, I've been nothing but a team player. I'm good with the fans, I'm good with the sponsors, and this twisting in the wind every year garbage is getting really old. Instead of waiting for Roger to exhaust his options, I'm going to take my future into my own hands.
Where Briscoe will end up…Hard to say. He doesn't bring any specific funding, but apparently has a very good relationship with Honda, and provides some enemy knowledge in Honda's battle with Chevrolet. One possibility is Ganassi, another is Rahal Letterman Lanigan, which transitions us to…..
Takuma Sato, almost won the Indy 500
Takuma Sato:
Sato has enjoyed some good runs, nearly won the Indy 500, and was actually in fantastic position Sunday before suffering mechanical problems. Still, it always seems to be one thing or another that prevents the likable Japanese pilot from scoring consistent results.
What Sato is saying…Nothing.
What Sato is thinking….I have a steady stream of Honda and Panasonic yen behind me and I'll be somewhere on this grid next year. But as usual, I've got to wait for the A-listers, and probably some of the B-listers as well, to get their deals done before finding out where I'll be.
Sato will end up with…One of the current Honda teams, likely in a package deal for a team like HVM looking to secure a Honda engine. However, Sato will have to wait for Briscoe, Barrichello and a few of the other likely Honda bound drivers, such as……
May drive for Dad's team
Graham Rahal:
Rahal has endured an extremely frustrating season, and is clearly not a happy camper at Ganassi. Before this weekend, the 23 year-old was thought to be the prized free-agent for 2013, but the news of RHR talking to Penske has rendered speculation on young Rahal's future somewhat secondary.
However, if we go back about a month, the youngest winner in Indy car history was garnering a little more attention, and more chatty on the subject.
What Rahal was saying: "It wasn't about the money," Rahal told Autoweek after he rejected a guarantee of a partial season effort from Chip Ganassi. "It just was not a wise [offer] for me to take. I need to be racing next year."
What Rahal is/was actually thinking: When I joined this team, I thought I was joining Target/Chip Ganassi, not the Novo Nordisk/Service Central/Flex Pen Ganassi B team or whatever it's called.
Yes, I knew there would be growing pains with a start-up team. Yes, I knew we'd be in the Brownsburg shop. And yes, I knew Scott Dixon and Dario Franchitti didn't win multiple championships by sharing all their secrets with a young guy like myself.
Still, I'm a heckuva lot better than a partial season ride and I'm sick of being an afterthought on my own team. Chip is more than happy to cash those Service Central and NTB checks I bring, but then he allocates his top engineers and race strategists to Dixon and Franchitti. Next year will be my seventh season in top level Indy car racing, and I have a mere one stinkin' fuel-mileage victory to my credit. My last name is Rahal, I need to start winning races, and its not going to happen as part of Ganassi's B effort.
So I'm going to shop my formidable backing into finding a team that will allocate its best resources to me winning races and competing for championships.
What will happen: Young Rahal is almost definitely headed to father Bobby's Rahal Letterman Lanigan Racing.
Rubens Barrichello may not drive at KV Racing with buddy Tony Kanaan next year
Rubens Barrichello:
If you remember, Rubens was quite a grump during the Mid-Ohio weekend, and the days following. He pined for F1, said KV Racing Technology cars weren't good enough to win, and insinuated his KV team was out to lunch when it came to race strategy.
However, the Brazilian seems to have done some soul searching during the 3 week break between Mid-Ohio and Sonoma. He followed his best IndyCar finish of fourth at Sonoma last week, with a fifth in Baltimore. Also, Rubens has been more measured with his words, and not sounded like such a grump. In doing so, he has made clear his intention to return to IndyCar next year.
What Rubens is saying…. "I think I deserve a second run through this series and, like I've told you all along, I've talked to several teams."
What Rubens is thinking….Over the break I came to my senses. I'm 40 years old, F1 is a closed door, I'm starting to get this IndyCar thing a little bit, and all that moaning I did last month does me no good.
And although I've had a frustrating year, being on the north side of 40, my best chance for success is IndyCar, not the shark infested waters of F1. Heck, my buddy Emerson Fittipaldi won 22 Indy car races, a CART title, and two Indy 500s after turning 38. I can have a second act here, and not deal with all the political nonsense of F1.
So, I'm going to going to stop pining for F1, and get cracking at making this IndyCar thing work. And although I love my soul mate TK, the first step in finding success here in America, is getting away from this underachieving KV team.
Where Rubens will end up….A Honda team. Rubens, of course, drove for Honda in F1, and will likely take some backing to Schmidt/Hamilton, and become Pagenaud's teammate.
E.J. Viso isn't feeling the love
E.J. Viso:
Viso's situation got less attention, but is intriguing nonetheless. The 27 year-old Venezuelan is already involved in team ownership at the Star Mazda and FF 2000 levels, in which he fields cars for young Venezuelan drivers hoping to climb the ladder. Currently, Viso is flirting with the idea of starting his own IndyCar team.
What Viso is saying…..A lot. Viso was chatty on the possibility of starting his own team. He noted that he had spoken with former Indy car driver/owner Adrian Fernandez.
What Viso is thinking….I'm at a career crossroads. In five years of IndyCar, I have one stinkin' podium finish, and nothing seems to be getting better.
Personally, I think I can drive. Remember, I won races in the cut throat GP2 Series. But despite my formidable backing, none of the top teams want me because I'm brutal on equipment and carry the dreaded "ride buyer," stigma. And if I continue on this current path, I'm going to spend the next five years grinding out 15th place finishes.
So, instead of waiting every year to sign on with a second rate team desperate for Hugo Chavez's cash, I'm going to use that money to take control of my career, and get my own team going. Also, in starting my own team, I can become the Venezuelan version of Fernandez: an ambassador for, and face of, Indy car racing in my home country.
What Viso will end up doing….Say what you want about Viso as a driver, but the kid does have business savvy. Starting his own team insures he doesn't have to deal with this Silly Season nonsense every year. Further, if Viso can nurture promising Venezuelan talent into IndyCar, it only raises his profile at home.
Viso starts his own team, puts himself in the car, and operates as a satellite operation with another team for at least a year.
Well, there you have a look at the upcoming Silly Season. There are, of course, other details to be ironed out, particularly engine deals at teams such as Dragon, and HVM.
Nevertheless, the 2013 Silly Season went crazy this weekend. And it should prove to be one of the most interesting in recent memory.