Zanardi's son says rehabilitation to be 'long' (Update)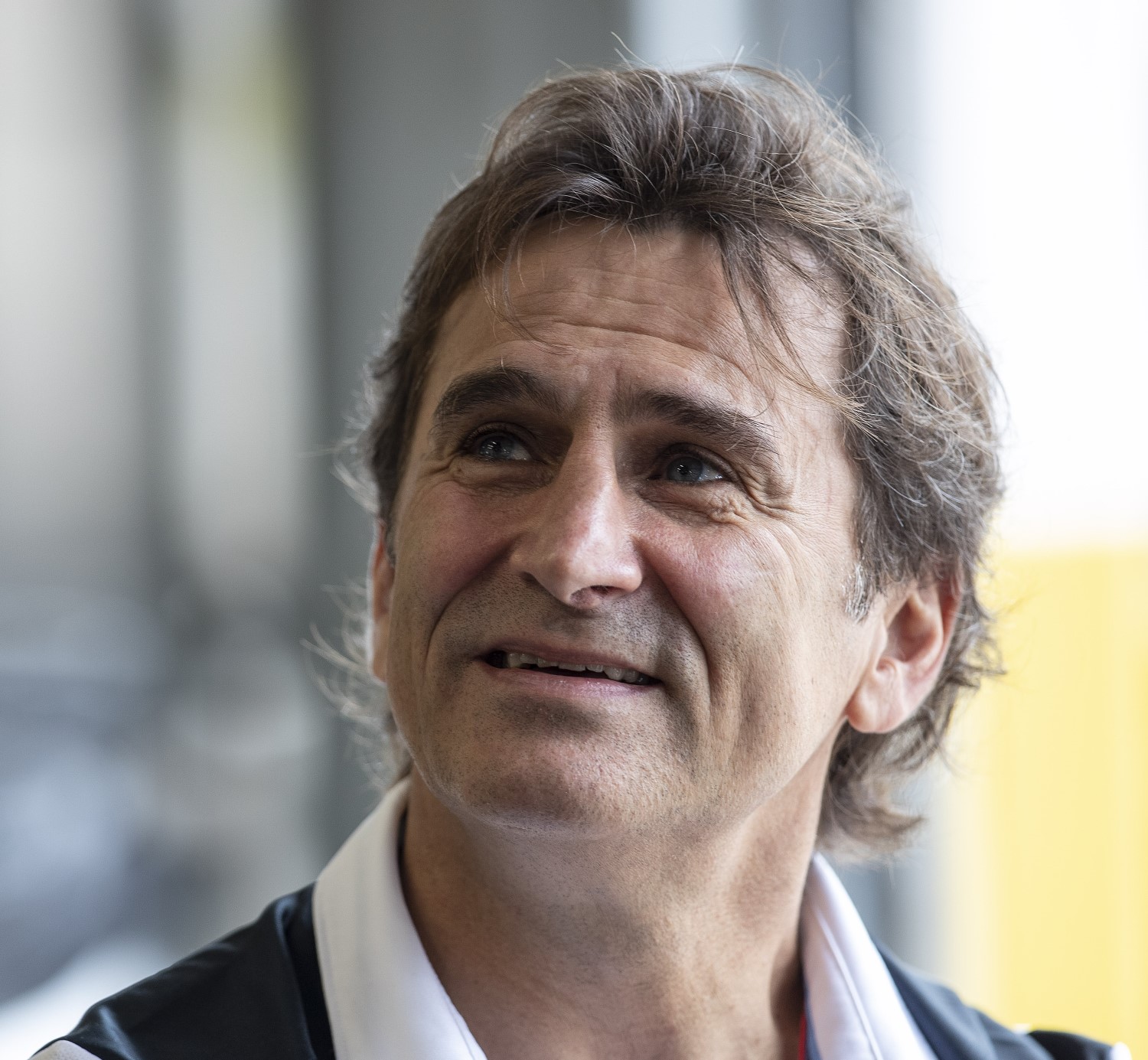 Alex Zanardi only sometimes awake
UPDATE (GMM) Alex Zanardi is "only sometimes conscious" as he recovers from his serious head and facial injuries following a full month in hospital.
That is the word of Father Luca Poli, a priest at the rehabilitation clinic where the former Formula 1 driver is now recovering.
Zanardi's son Niccolo said this week that he is currently less concerned about the 53-year-old's eyesight, and more about "whether he can communicate with us again".
"The rehabilitation will take a long time," Niccolo said.
Now, Father Luca Poli tells La Gazzetta dello Sport following a visit to see the hand-cycling Olympic champion: "Alex Zanardi is only sometimes conscious and he gets tired quickly.
"Sometimes he's awake, sometimes not," he said.
"After the transfer from Siena to here, he was very tired and I could only see him briefly. I also couldn't take his hand because we have to keep our distance from the patients in these times.
"What is certain is that this is a man with an incredible will to live. Honestly, I don't know where he gets his energy from," Father Poli added.
"I also see a man surrounded by a loving family, but also very important is what comes from the patient himself.
"I'm not talking about physical strength. I believe that recovery depends more on the patient's own will than on the work of the doctors," he said.
07/23/20 (GMM) Alex Zanardi's son says there are "encouraging signs" after the former F1 driver left hospital this week.
The former Lotus and Williams driver's month-long sedation for severe head and facial injuries is now over and he has been moved to a rehabilitation clinic.
But his son Niccolo told Corriere della Sera that his father remains unconscious for now, even though the signs are "encouraging".
"He will make it, I am sure," said the 21-year-old. "He will do it again this time and one day we will talk about it. He will talk to me and to my children. I am hopeful, as is my mother."
However, Niccolo Zanardi also admitted there remain concerns about his father's eyesight.
"That is not the most important thing now. What matters the most is knowing whether he can communicate with us again. We have a long way to go," he said.
"We are happy because his recovery has been much faster than we expected, but we shouldn't be surprised because we're talking about Dad.
"The energy of that man is incredible. He is unusually strong.
"Without going into details, he is a little better and he is beginning to recover. There is no more threat to his life, and this is already saying a lot.
"I repeat: the rehabilitation will take a long time," Zanardi Jr added.