Rumor: Alfa Romeo to announce Giovinazzi (Not Schumacher) & Raikkonen for 2021 race seats
(11th Update)
AutoRacing1.com can now confirm through our inside sources in Europe that both Kimi Raikkonen and Antonio Giovinazzi (not Mick Schumacher) will be back with Alfa Romeo for 2021.
According to our sources, Ferrari, who owns Alfa Romeo, wants at least one Italian driver in its stable.
This means that Schumacher will either be brought on as a Reserve Driver for the team, or be farmed out to the Haas team to possibly race alongside another rookie – Russian Nikta Mazepin.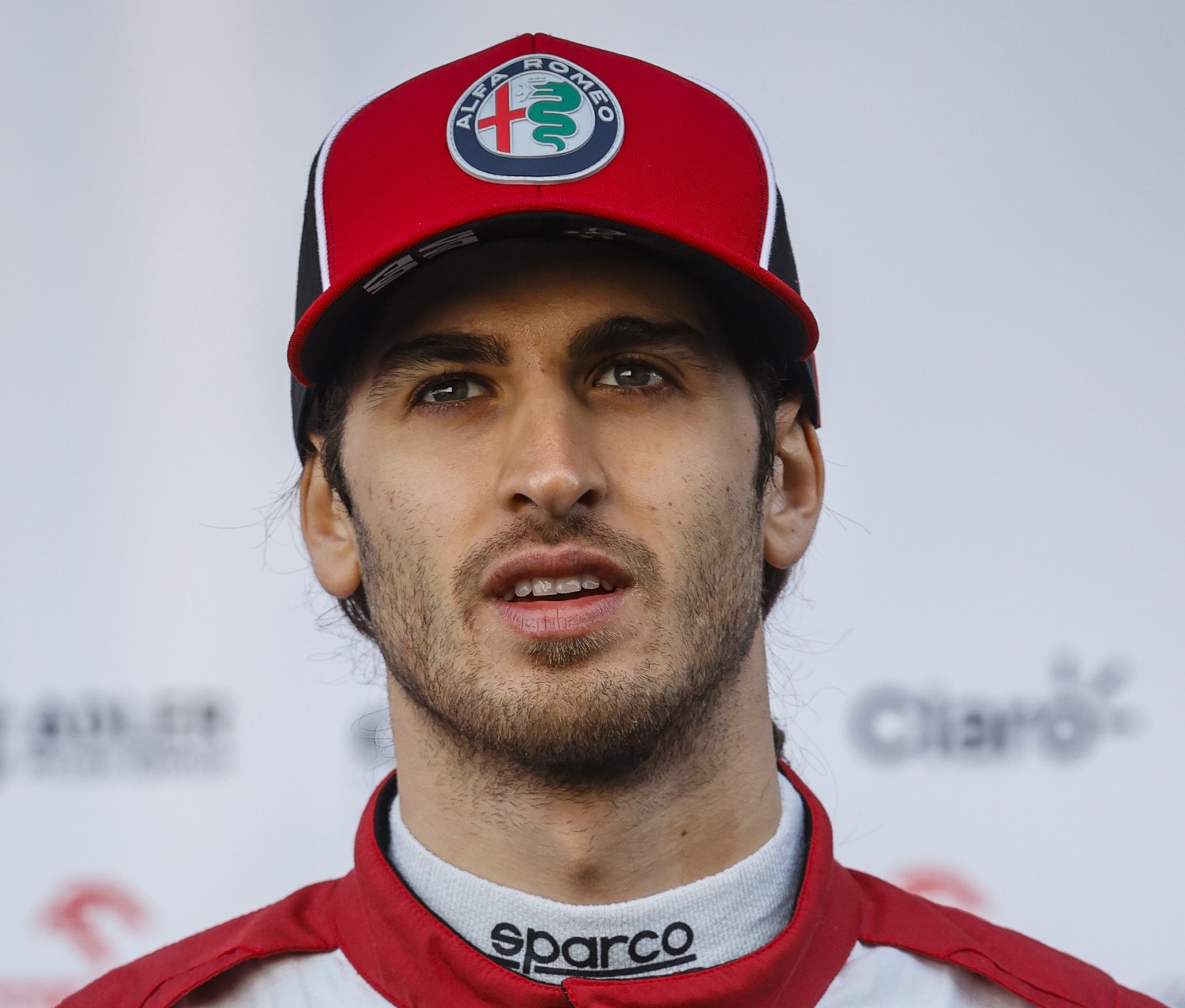 ---
October 13, 2020
(GMM) All the signs are pointing towards a Mick Schumacher-Kimi Raikkonen lineup at Alfa Romeo for 2021.
That is the view of Dr Helmut Marko, a top Red Bull official who is in charge of the energy drink-owned team's driver program.
He told Sport1 that his position means "You can see which drivers are still on the market. I know who has called who".
"From this I gather that Mick Schumacher will drive together with Kimi Raikkonen for Alfa Romeo next year. I think it's an excellent combination," Marko added.
"If you look at the junior categories, he (Schumacher) always started modestly and then in the second year was in top form. You can assume that it will be the same in Formula 1."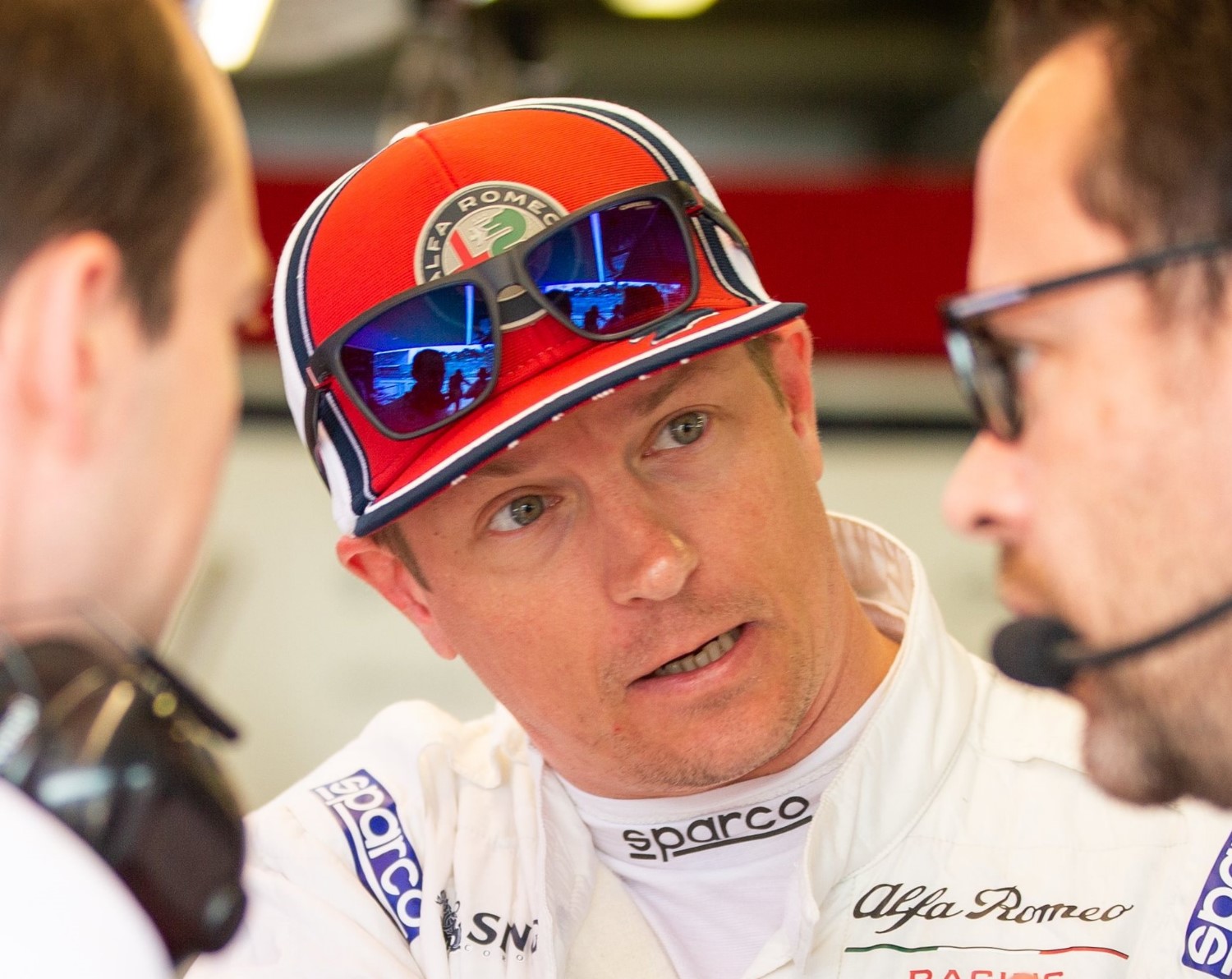 The Austrian also revealed that Schumacher came close to making his race debut for Alfa Romeo at the Nurburgring.
"The same thing that happened with Albon happened with Giovinazzi as well," Marko explained. "The first corona test wasn't clear, so Mick almost made his debut."
Marko said Red Bull was never too interested in signing up 21-year-old Ferrari junior Schumacher to the outfit's own driver development program.
"We see our role as giving drivers or young people the opportunity to make it to the top. Motorsport is very expensive," he said.
"With Mick Schumacher it was always clear that had had the necessary support. He didn't need us, basically."
---
October 9, 2020
(GMM) Kimi Raikkonen has hit back at reports that he has now signed up to remain with Alfa Romeo in 2021.
Media sources claim that the Finn's new deal, and that of his expected 2021 teammate Mick Schumacher, will be announced by the Swiss-based team on Friday.
"Nothing has been decided yet," 40-year-old Raikkonen insisted at the Nurburgring.
"There are discussions with the team, but in the end it will be my decision.
"There is no option in my contract – I can assure you that this is false information. I didn't sign anything yesterday, today, last week or last month," Raikkonen added.
Raikkonen said he hasn't even read the reports about his next move, revealing: "Over the years I stopped reading about myself because 90 percent of what is written is not true.
"But if I had stopped enjoying racing, I would not be here."
Raikkonen said Formula 1 has changed a lot since he debuted as a controversially young and inexperienced driver in 2001.
Compared to then, he said Formula 1 now has "more people, more technology, more money, more politics. At the beginning it was more old school."
As for the expected news about Mick Schumacher becoming his teammate next year, Raikkonen answered: "I don't know him very well, but his results are promising. In many ways he is like a copy of his father.
"I'm glad he is working with us this weekend and I hope the weather isn't too bad for him."
---
October 8, 2020
(GMM) Formula 1 is abuzz with rumors that Mick Schumacher's 2021 Formula 1 race debut will be confirmed this weekend at the Nurburgring.
The 21-year-old Formula 2 series leader is already making his free practice debut for Alfa Romeo on Friday, at the wheel of Antonio Giovinazzi's car.
The official fan club of Mick's famous father Michael Schumacher is excited.
"If it's true that Mick will race in Formula 1 next year, it will be golden times for us again," fan club chairman Reiner Ferling told RTL.
For the moment, Schumacher is simply hoping it doesn't rain at the chilly Nurburgring.
"Hopefully it won't be so wet that we can't go out at all," he said. "Otherwise there will be more waiting."
Schumacher said he knows it is an important week for him.
"Of course I have respect for the whole thing," he told the broadcaster NTV. "It is the first time I have been in front of the big eyes – all the team bosses, all the CEOs, all the teams."
In Germany and also Switzerland – where Alfa Romeo is based – authoritative media sources are converging on the opinion that confirmation of a 2021 race deal for Schumacher is due this weekend.
Kimi Raikkonen is expected to be his teammate.
"I've known Mick since he was born," Jean Todt, the FIA president who was once Michael Schumacher's Ferrari team boss and close friend, told La Gazzetta dello Sport.
"He has had a good season. He has a very important name, but the name can perhaps open some doors but it doesn't drive the car or have the success that he is having."
Earlier, Schumacher's manager Sabine Kehm credited Mick's mother – Michael Schumacher's wife Corinna – for the leading role she has played in her son's rise to F1.
"Corinna is a person who is very dear to me," Todt said. "You really understand people in difficult times and she has been through a lot, but she behaved in a fantastic way."
---
September 22, 2020
(GMM) Mick Schumacher looks increasingly likely to make his Formula 1 debut in 2021.
It comes amid speculation the son of F1 legend Michael Schumacher will drive for Ferrari-linked Alfa Romeo, after the 21-year-old recently took the lead in the F2 standings.
"Mick has developed very well," Alpha Tauri boss Franz Tost told AvD Motorsport Magazin.
"He has won in every class he has been in and will also stand his ground in Formula 1."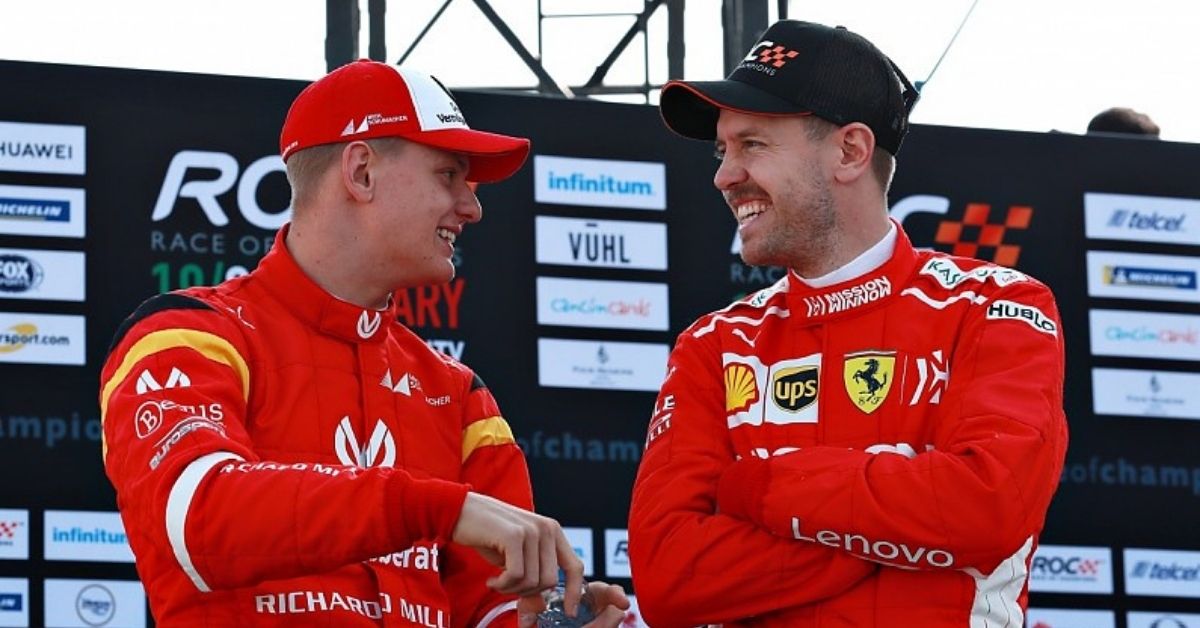 Mick's uncle Ralf Schumacher agrees that the young German is ready for F1.
"I have always said that it is important for Mick to always be in the top three," he told Sky Deutschland. "Now he has won as well, and is always one of the fastest drivers.
"His learning curve over the year has been very promising. So I cannot imagine that Mick won't be in Formula 1 next year.
"One thing is certain: he definitely has what it takes to be in Formula 1 next year."
Tost, though – who says he has known Mick since his karting days and is close to the Schumacher family – warned that the driver "will need a learning phase" in 2021.
"It takes two or three years for a new driver to know what Formula 1 is about," said the Austrian.
"But Mick is a very mature and conscientious driver who studies everything intensively and copes with the technical issues. That is why he will succeed."
The pressure on Mick has been intense since he started making waves in the F1 paddock, as he is following in the wheel tracks of his famous father.
"He can withstand the pressure," Tost said. "He proved that in the junior classes. I am convinced that Mick will also be successful in Formula 1."
---
September 17, 2020
(GMM) Mick Schumacher has given his chances of a 2021 F1 debut a big boost by taking the lead in the F2 championship at Mugello.
It comes amid strong rumors that the son of F1 legend Michael Schumacher will make his F1 race weekend debut with a Friday practice session for Alfa Romeo at the Nurburgring next month.
"I'm sure we'll see him soon," smiled Alfa Romeo boss Frederic Vasseur.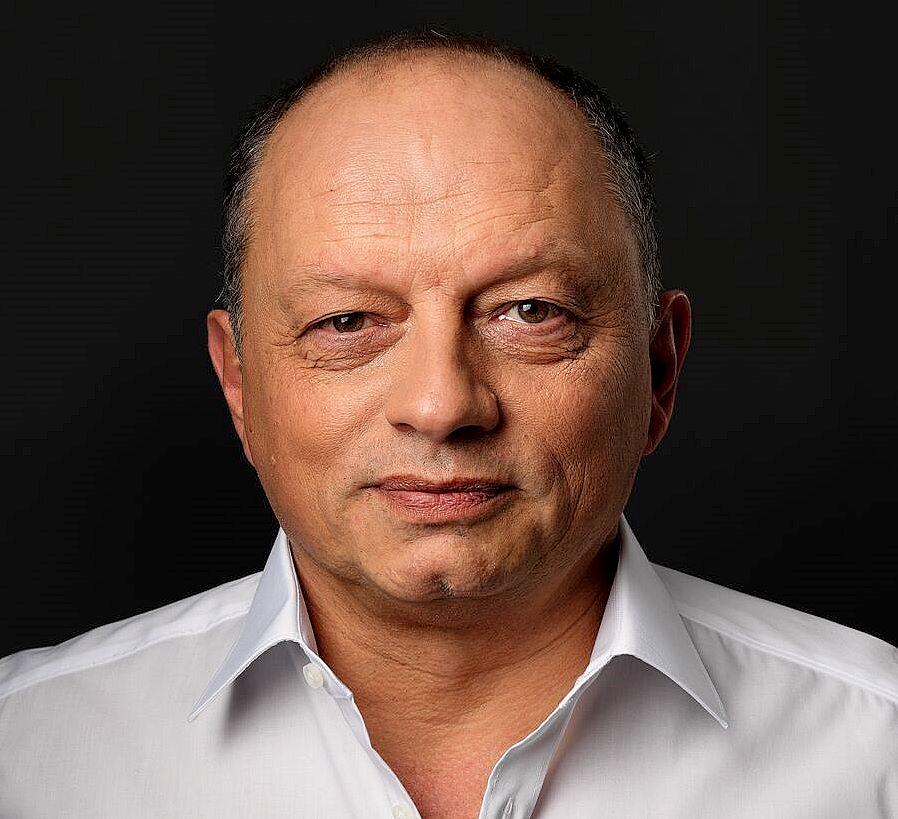 The similarly Ferrari-powered Haas team's boss Gunther Steiner also told f1-insider.com: "We are now in the consideration phase.
"It is quite possible that we will occupy at least one car with a talented young driver."
Complicating Schumacher's chances are that fellow Ferrari development drivers Callum Ilott and Robert Shwartzman have also been impressive in 2021.
Nico Hulkenberg and now Sergio Perez are also on the market.
"I have great respect for Sergio," Steiner told BT newspaper, "but there are other riders at the same level.
"I have talked to all the potential drivers and have made a list for Gene (Haas) with about ten names.
"Our current two drivers are on the list, and you probably know two of the others as well," he added.
Kevin Magnussen, a current Haas driver who qualified dead last on Saturday, is probably nervous about his forthcoming discussions with the American team.
"It's always a pretty long and complicated process so I would be surprised if anything was signed within the next few weeks," the Dane said at Mugello.
---
September 13, 2020
(GMM) Mick Schumacher has a "good chance" of stepping up to Formula 1 in 2021.
That is the view of Mattia Binotto, the Ferrari team boss.
Schumacher, the 21-year-old son of former Ferrari driver Michael Schumacher, is now the most prominent member of the Italian team's driver development academy.
Earlier, it was claimed that Schumacher would get a Friday practice outing this weekend for a Ferrari-linked team, but that was wide of the mark.
However, Binotto told the German broadcaster RTL on Friday that the young German will indeed get a Friday morning session at some point in 2021.
"We are very happy that he is performing so well in Formula 2," said the Italian.
"His focus must also continue to be on F2, because he is fighting for the championship there. But I think that Mick has a good chance of possibly driving in Formula 1 next year."
Two other Ferrari academy members – Schumacher's F2 title rivals Callum Illot and Robert Shwartzman – are also in the running for Alfa Romeo or Haas seats for 2021.
"I am glad to be among the potential candidates," Russian Shwartzman said at Mugello. "I'm sure I'll be ready if I am given the chance."
---
September 12, 2020
(GMM) Mick Schumacher is not getting carried away with reports that he is poised to kick off his Formula 1 race career in 2021.
Some days ago, Ferrari boss Mattia Binotto hailed the progress of Michael Schumacher's son in Formula 2, suggesting he may be poised to enter F1 next year with a smaller team.
"I take it as a compliment," Schumacher, 21, told Suddeutsche Zeitung.
"It shows that I have improved in all the areas where I should improve."
The suggestion is that, as Ferrari's most prominent academy development driver, moving into F1 with Alfa Romeo next year appears likely for the German.
At Spa, where Schumacher finished on the podium, Alfa Romeo boss Frederic Vasseur said a F1 test "before the end of the season" is on the cards.
So when asked if a race seat is indeed the next step, Schumacher answered: "I'm not in a position to make any such claims. That would be wrong.
"It's still too early to give a concrete answer, especially when all the plans have been postponed a bit with corona. So I am waiting.
"I am just trying to do my job as a racing driver. I think I'll know more over the next few weeks," Schumacher added.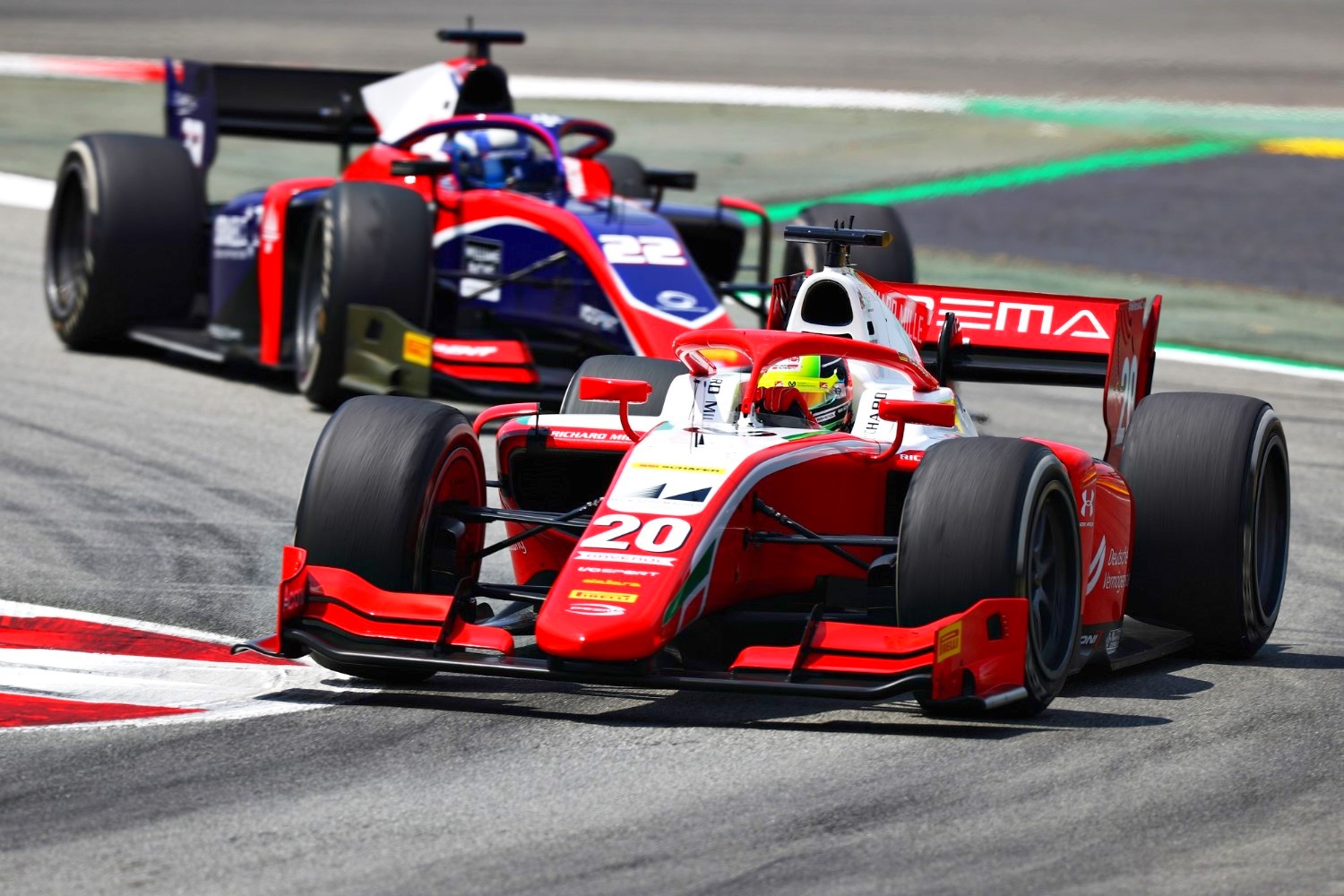 Making his return to a race track after his horror F2 crash of 2019, Juan Manuel Correa suggested that two drivers might actually be higher than Schumacher in Ferrari's F1 queue.
"I think there will be a seat for the guys from the Ferrari academy," he told Bild am Sonntag.
"I would guess that whoever is up there gets the seat, so right now it looks like Callum (Ilott) or Robert (Shwartzman).
"I think if you look at the drivers' standings, Mick is missing a little. He's behind his teammates so it's going to be tough for him," said Correa.
"He might do another year in Formula 2 and not go up to F1 until 2022. But he's definitely a good driver, he just maybe needs a little more time."
---
August 16, 2020
(GMM) "The next logical step" for Mick Schumacher is a Formula 1 seat.
That is the view of Mattia Binotto, the Ferrari team boss.
Schumacher, 21, is the son of seven time world champion Michael Schumacher and a leading member of Ferrari's driver development academy.
He started his second season of Formula 2 this year acknowledging that he needs to keep making progress.
"He's doing very well this season in Formula 2," Binotto told Bild am Sonntag. "His job was to improve and make progress, and he is doing that.
"We'll soon discuss what we're going to do with him next year."
It is believed the most logical move for the young German would be a seat at Ferrari-linked Alfa Romeo, amid rumors Kimi Raikkonen could be set to retire.
"I think the next logical step for Mick would be to start with a smaller Formula 1 team where he can get to know everything and then slowly go from there," Binotto agreed.
---
07/26/2020 (GMM) It is "too early" to consider whether Mick Schumacher will be promoted into Formula 1 for 2021.
That is the news from Mattia Binotto, even though the Ferrari boss admits seven time world champion Michael Schumacher's son performed well in Hungary at the weekend with a double podium.
"I think Mick is performing well, better than last year," said the Italian.
Schumacher, 21, is a prominent member of Ferrari's driver academy, and has been linked with either Kimi Raikkonen or Antonio Giovinazzi's seat at Alfa Romeo for 2021.
Binotto said: "It is important that in his second season in Formula 2 he demonstrates progress, and he did well in Hungary.
"As I said, Mick is progressing and that is important, but it's too early to make any decisions regarding the next season."
Indeed, another Ferrari junior – Russian 20-year-old Robert Shwartzman – fared even better in Hungary, winning the feature race.
He currently heads the championship.
"Smart, fast, tire-saving – really special," Dr Helmut Marko, who famously heads Red Bull's junior driver program, told f1-insider.com when asked about Shwartzman.