NASCAR All-Star Race TV Rating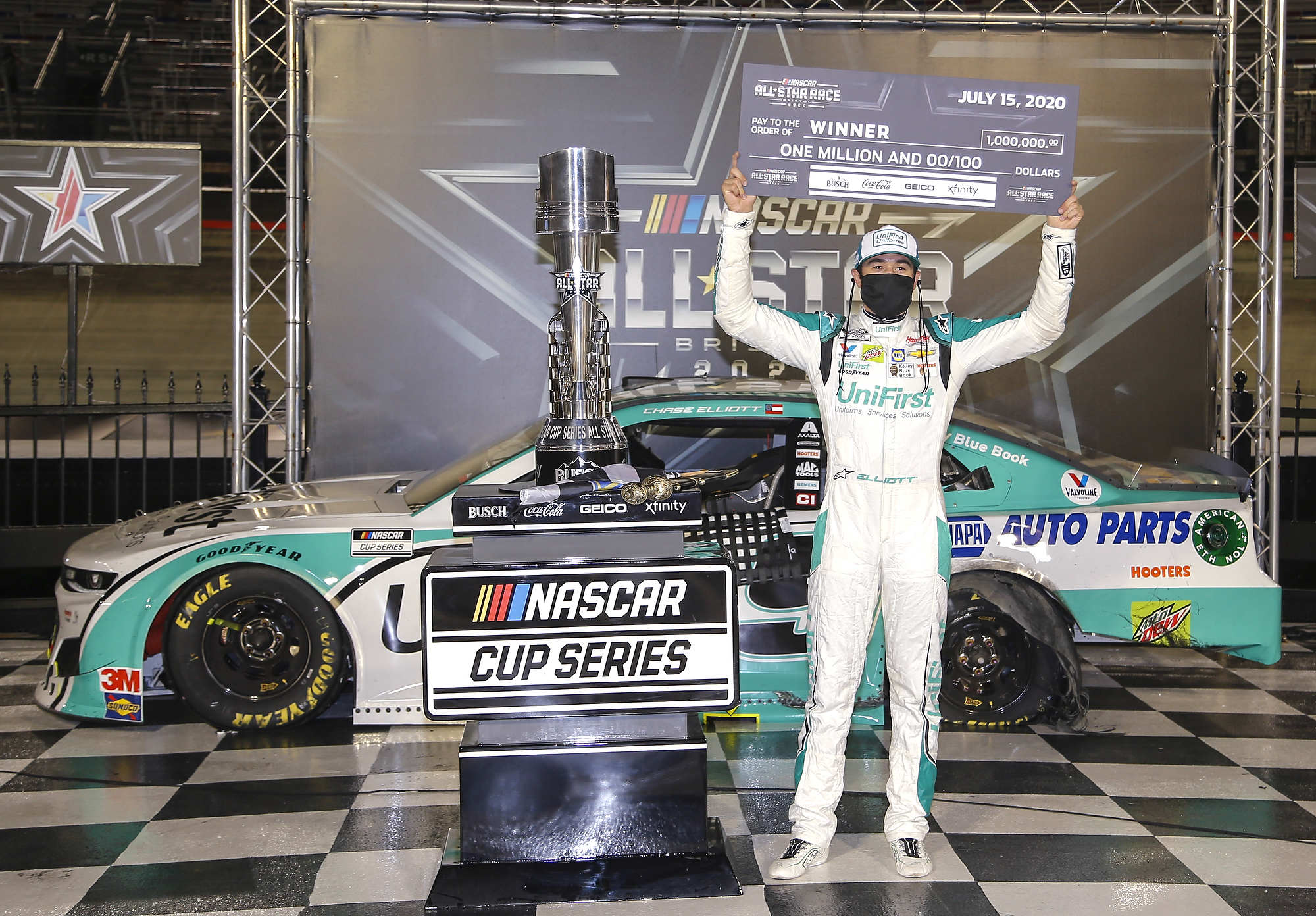 Winner Chase Elliott
Fox Sport 1 (FS1) delivered NASCAR 2.076 million viewers for Wednesday night's NASCAR Cup Series All-Star Race at Bristol, down from 2.448M for last year's race, which was on Saturday night in May at Charlotte.
The Open earned 1.516M, up from 1.210M last year, also on FS1.
For a cable channel these are reasonable viewership numbers, especially compared to what similar cable channel NBCSN delivered for IndyCar for last Saturday's live IndyCar race at Road America – just 0.299M viewers.