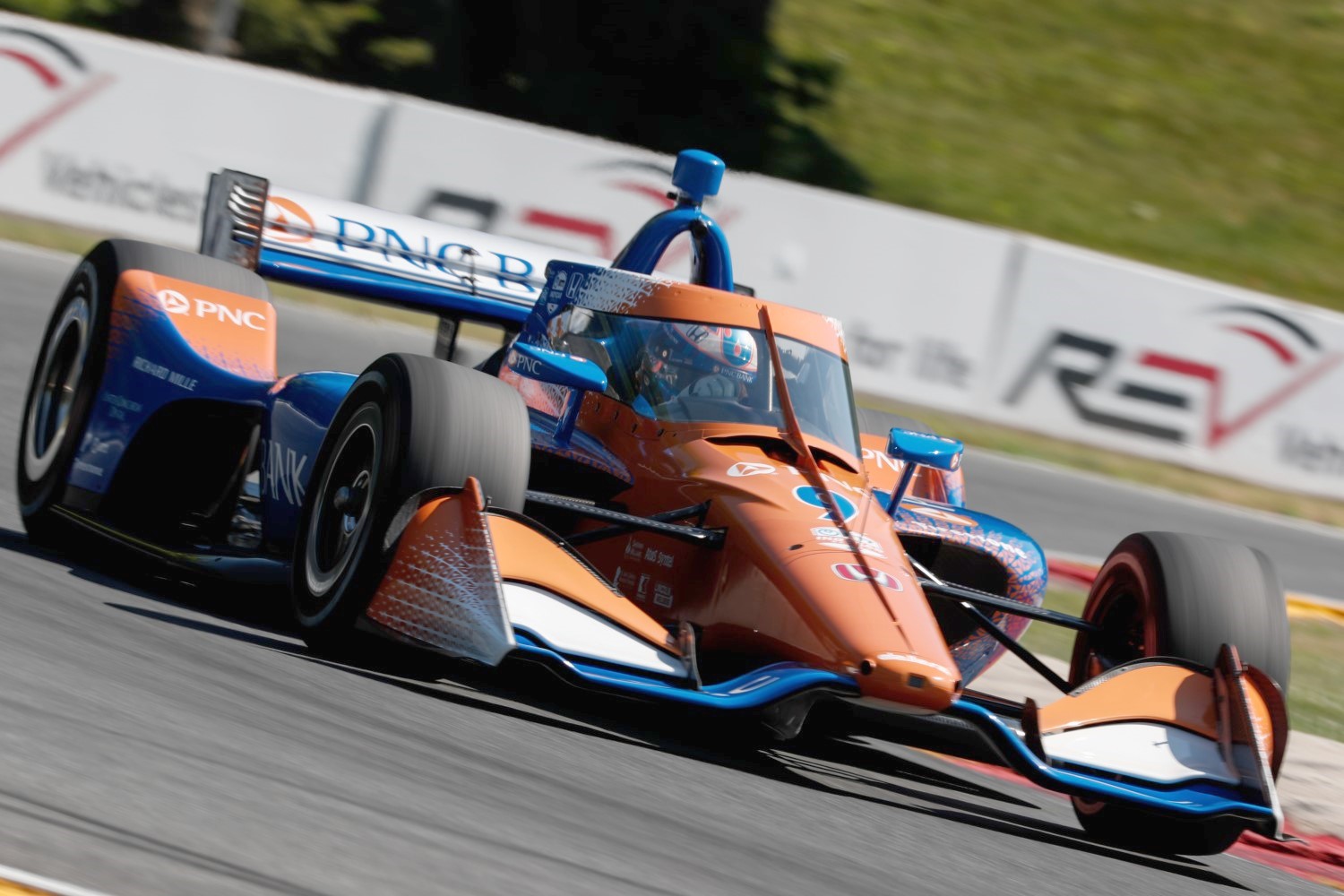 Almost no one watched Scott Dixon win last Saturday's IndyCar race
Note in the table below the Saturday IndyCar race was the lowest rated broadcast on TV last weekend – worse than qualifying broadcasts of other series, even taped qualifying broadcasts.
Of course it was on NBCSN. If you want to make your race series invisible, broadcast it on NBCSN – a station almost no one watches.
IndyCar must like being nearly invisible – it has been on NBCSN for a long time delivering little value to IndyCar sponsors.
The 2nd IndyCar race of the weekend was on NBC, and of course the network station delivered over 1 million viewers, but that was down 6.5% from last year. IndyCar does not want to grow. If it did, all its races would be on NBC or ABC, not on NBCSN.
Net
Event
Location
Total
Viewers
18-49
Viewers
2020 TV
Rating
2019
TV Rating
% Chg
FS1
NASCAR Cup Race L
Kentucky
2,575,000
448,000
1.57
1.21
+29.8%
NBC
IndyCar Race #2 L
Road America
1,044,000
235,000
0.72
0.77
-6.5%
FS1
NASCAR Truck Race L
Kentucky
699,000
118,000
0.42
0.22
+90.9%
FOX
NHRA Finals L
Indianapolis
689,000
148,000
0.46
FS1
NASCAR Xfinity Race #2 L
Kentucky
681,000
117,000
0.43
0.38
+13.2%
ESPN
F1 Styrian GP L
Austria
632,000
258,000
0.39
N/A
N/A
FS1
NASCAR Truck Weather L
Kentucky
542,000
96,000
0.33
N/A
N/A
FS1
ARCA Race L
Kentucky
521,000
79,000
0.33
FS1
NASCAR Xfinity Race #1 L
Kentucky
514,000
87,000
0.33
–
–
FS1
NHRA Qualifying L
Indianapolis
443,000
69,000
0.27
–
–
ESPN
F1 Styrian GP Qualifying
Austria
339,000
117,000
0.22
N/A
N/A
FS1
NHRA Qualifying Taped
Indianapolis
315,000
40,000
0.20
–
–
NBCSN
IndyCar Race #1 L
Road America
299,000
35,000
0.18
0.22*
-18.2%
*2018 TV Rating – last time race was on NBCSN