Highlights from Jimmie Johnson IndyCar test Tuesday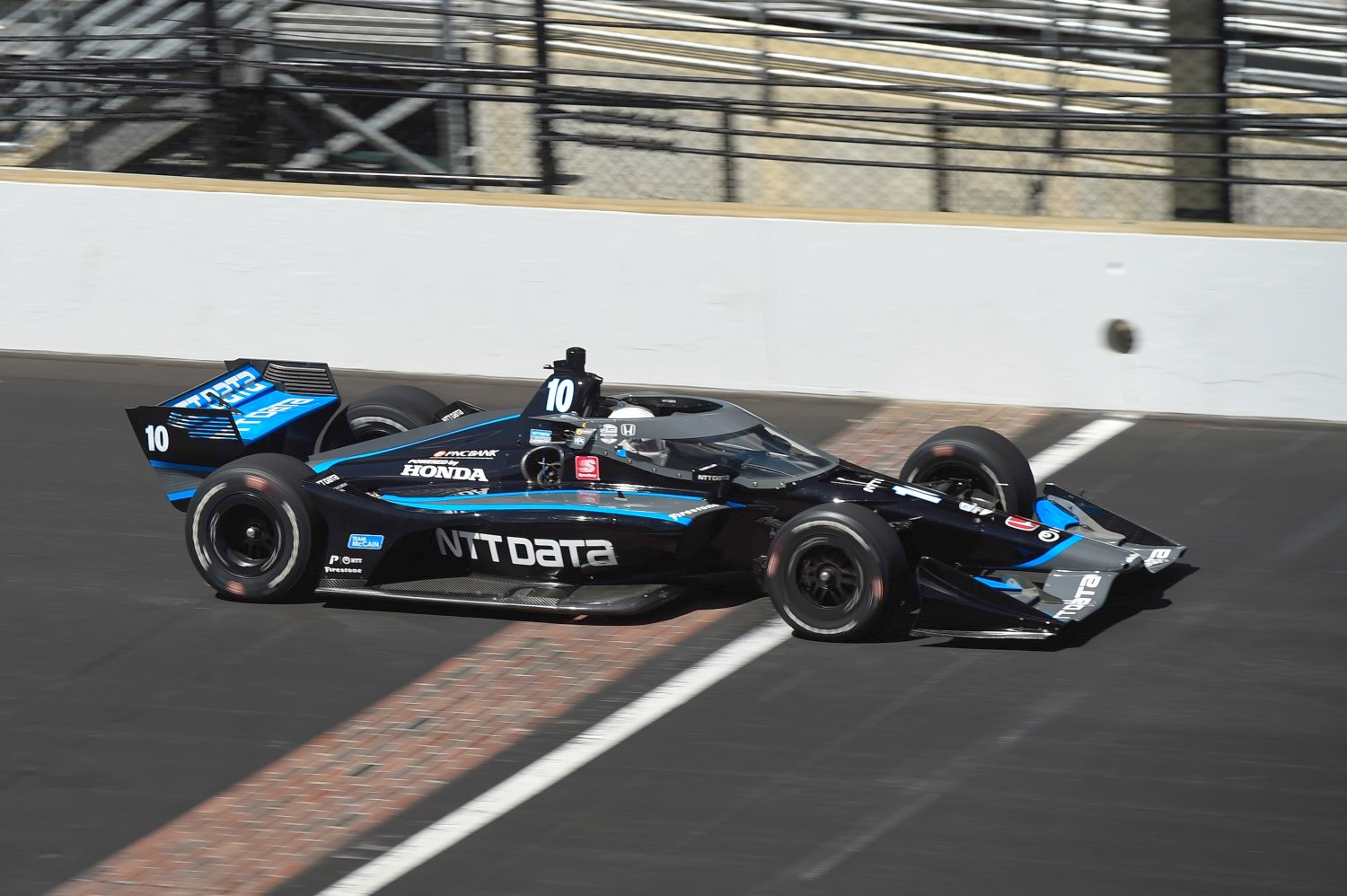 Jimmie Johnson crosses the yard of bricks the opposite direction for the 1st time in his career
Chris Owens Photo
7-time NASCAR Cup champion Jimmie Johnson made his long-awaited IndyCar test debut Tuesday on the road course at Indianapolis Motor Speedway with Chip Ganassi Racing.
Here are some social media highlights from the day's events.
No word on lap times – it was hot and there was no rubber down on the track. Johnson spun several times trying to feel the limits of the car.
At his age, having never driven an IndyCar in his life, he would have a difficult beating the far more experienced drivers in IndyCar, but we applaud him for giving it a try.
Oh hey, @JimmieJohnson ðŸ'‹ðŸ�¼ðŸ'‹ðŸ�¼

We're excited to have you test one of our @IndyCar rides at @IMS today! pic.twitter.com/qH1OgT5po6

— Chip Ganassi Racing (@CGRTeams) July 28, 2020
Posting plenty of IG Stories if you want to follow through the day —> https://t.co/GprdUWlIbZ

Suffice to say, today is already exceeding my expectations � pic.twitter.com/0rI8VVyRps

— Jimmie Johnson (@JimmieJohnson) July 28, 2020
View this post on Instagram
Appreciate having @scottdixon9 come out to the test today to share pointers and give feedback.

Just finished reviewing his in-car footage compared to mine then took a ride on the track together to check brake points and areas to gain a little speed. pic.twitter.com/VjgueGgj3k

— Jimmie Johnson (@JimmieJohnson) July 28, 2020
Find this amazing, count the multi-championships of @scottdixon9 & @JimmieJohnson talking #IndyCar drive-style pic.twitter.com/i4JalmIgVG

— Mike Hull (@IndyMHull) July 28, 2020
Today was incredible. Sign me up for more! pic.twitter.com/oz69CimIAp

— Jimmie Johnson (@JimmieJohnson) July 28, 2020
[adinserter name="GOOGLE AD"]