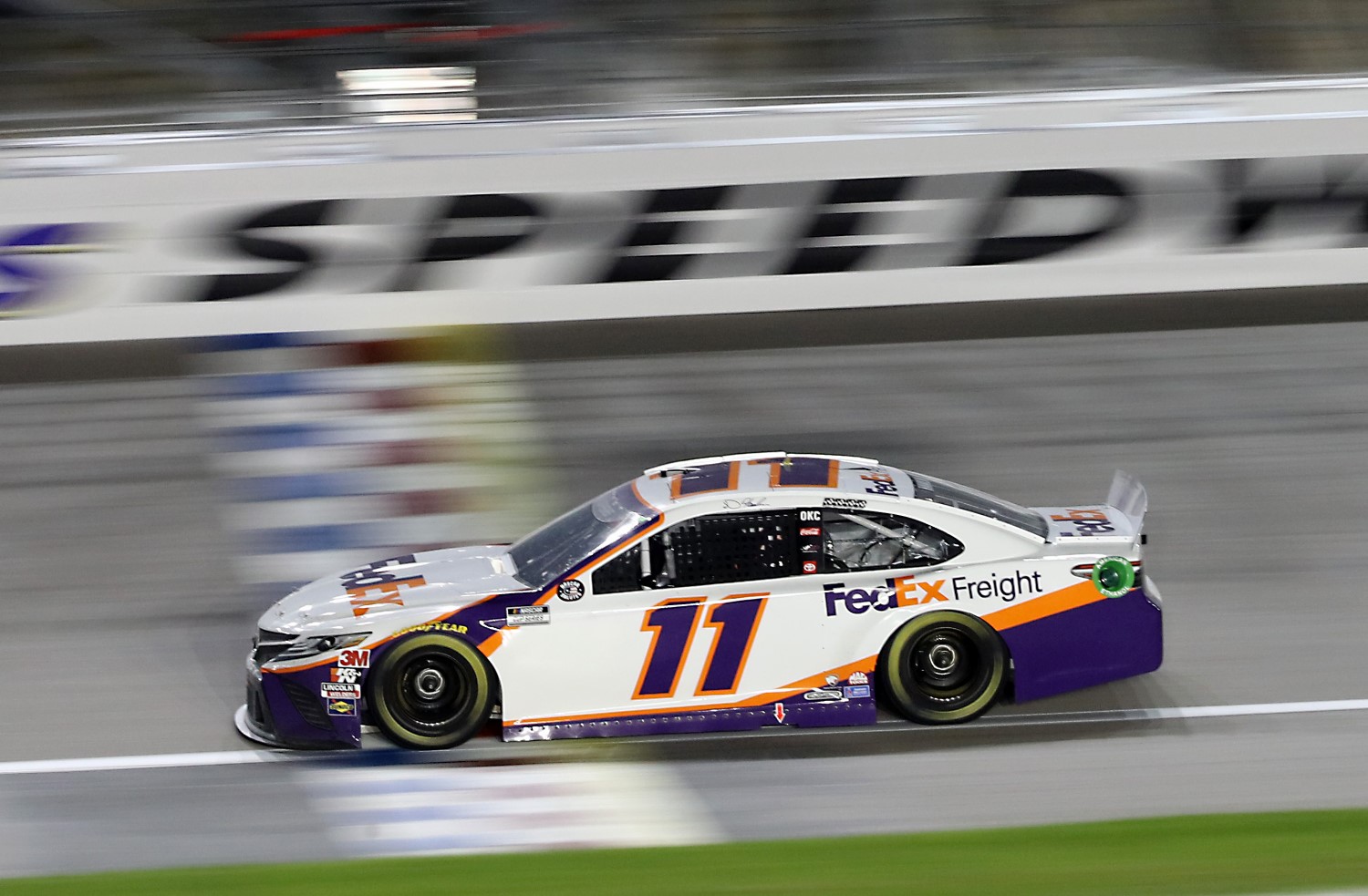 Denny Hamlin
NASCAR suffered debilitating TV ratings on NBCSN this past weekend as it begins to feel the same pain IndyCar has felt for 11 years on NBCSN.
NASCAR has seen TV ratings drop on NBCSN in previous years but this year was particularly brutal.
Of course the race was run on a Thursday night, rather than the weekend.
Net
Event
Location
2020 Total
Viewers
2020 18-49
Viewers
2020
TV Rating
2019
TV Rating
% Chg
NBCSN
NASCAR Cup Race L
Kansas
1,470,000
314,000
0.91
*1.20
-24.2%
NBCSN
NASCAR Xfinity Race L
Kansas
792,000
124,000
0.50
0.91
-45.1%
FS1
NASCAR Truck Race 2
Kansas
447,000
83,000
0.30
N/A
N/A
NBC
MotoGP
Jerez
380,000
137,000
0.27
N/A
N/A
FS1
NASCAR Truck Race 1
Kansas
370,000
61,000
0.24
0.28
-14.3%
FS1
ARCA Race
Kansas
200,000
51,000
0.13
0.28
-53.6%
*FS1 May Race. Fall Race on NBCSN had a 2.09 rating so if we used that % drop would have been far more