IndyCar Aeroscreen shows it worth in Iowa accident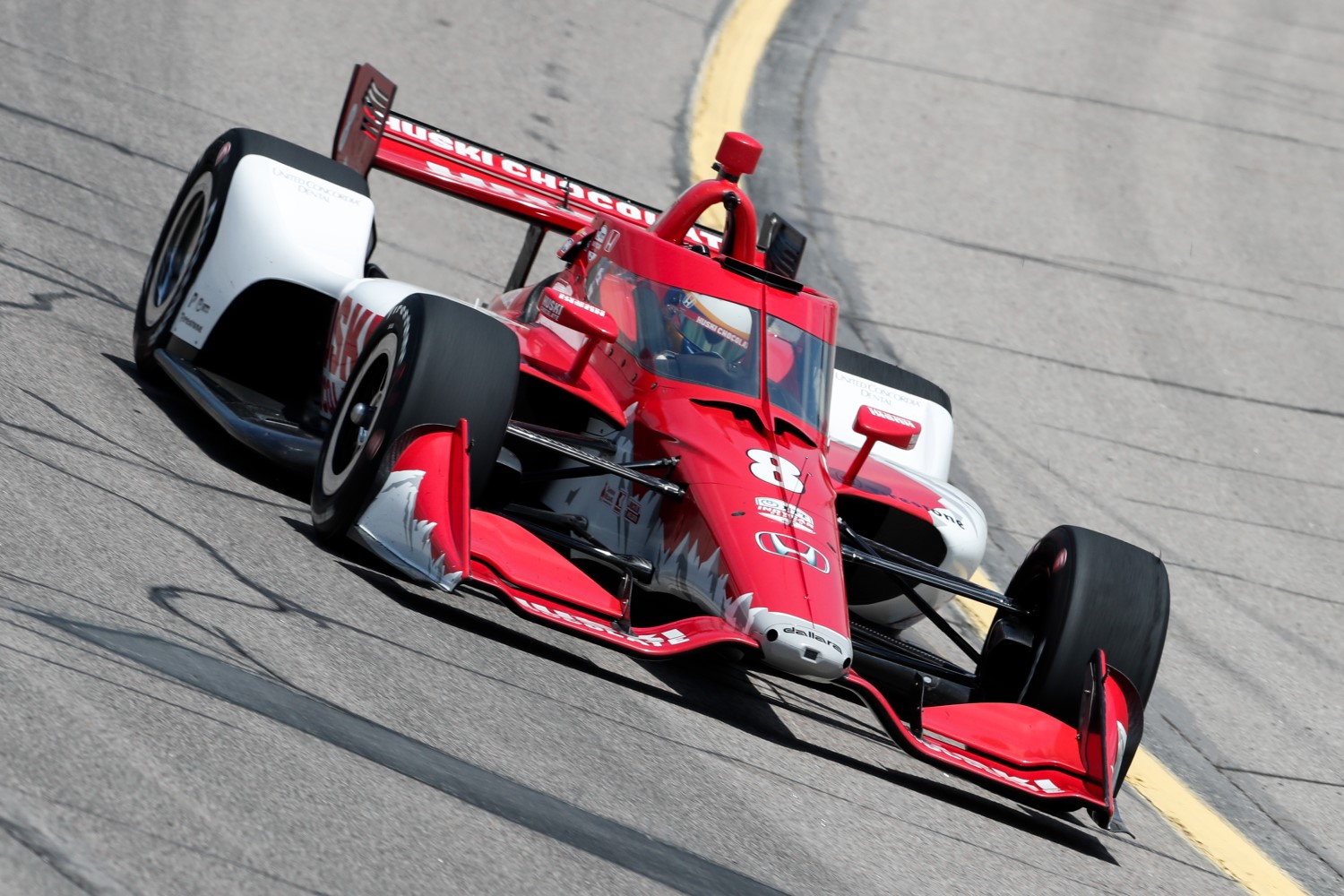 Ericsson saved by Aeroscreen
The NTT IndyCar Series' choice to outfit its vehicles with a titanium halo with a thick laminate windscreen may have saved one or more driver injuries on Friday night at Iowa Speedway.
Andretti Harding Steinbrenner Racing's Colton Herta launched his No. 88 Honda over the left-rear tire of Rinus VeeKay's No. 21 Chevy.
Debris from their vehicles shot in direction of Marcus Ericsson's No. 8 Chip Ganassi Racing Honda, but the debris was deflected by the aeroscreen.
"It was a little bit scary on the restart," Ericsson told RACER, as parts pelted the display screen. "There was a whole lot of debris traveling and some major parts were hitting the aeroscreen, so it demonstrates IndyCar has completed a excellent decision with the aeroscreen. They did some genuinely great work to protect me."
Right after the race, Ericsson's race engineer Brad Goldberg said the aeroscreen suffered no noticeable problems and would be reused for Saturday's race.
"I was definitely surprised, essentially there is absolutely nothing to clearly show from the impacts," he mentioned. "There's a lot more damage to the sidepod than the aeroscreen from the debris discipline that arrived back again at Marcus."
VeeKay's workforce has in depth repairs to make to the car or truck to get it ready for Saturday night's 250-lap race to shut the Iowa doubleheader. The teenager was understandably pleased to have no bodily problems to prevail over after the aeroscreen did its job.
"I'm extremely pleased, specially with the safety," he reported. "I stepped out. I noticed the aeroscreen was wrecked. So, thank you to IndyCar for the fantastic protection cell."