30,000 Fans Expected To Attend NASCAR Race tonight At Bristol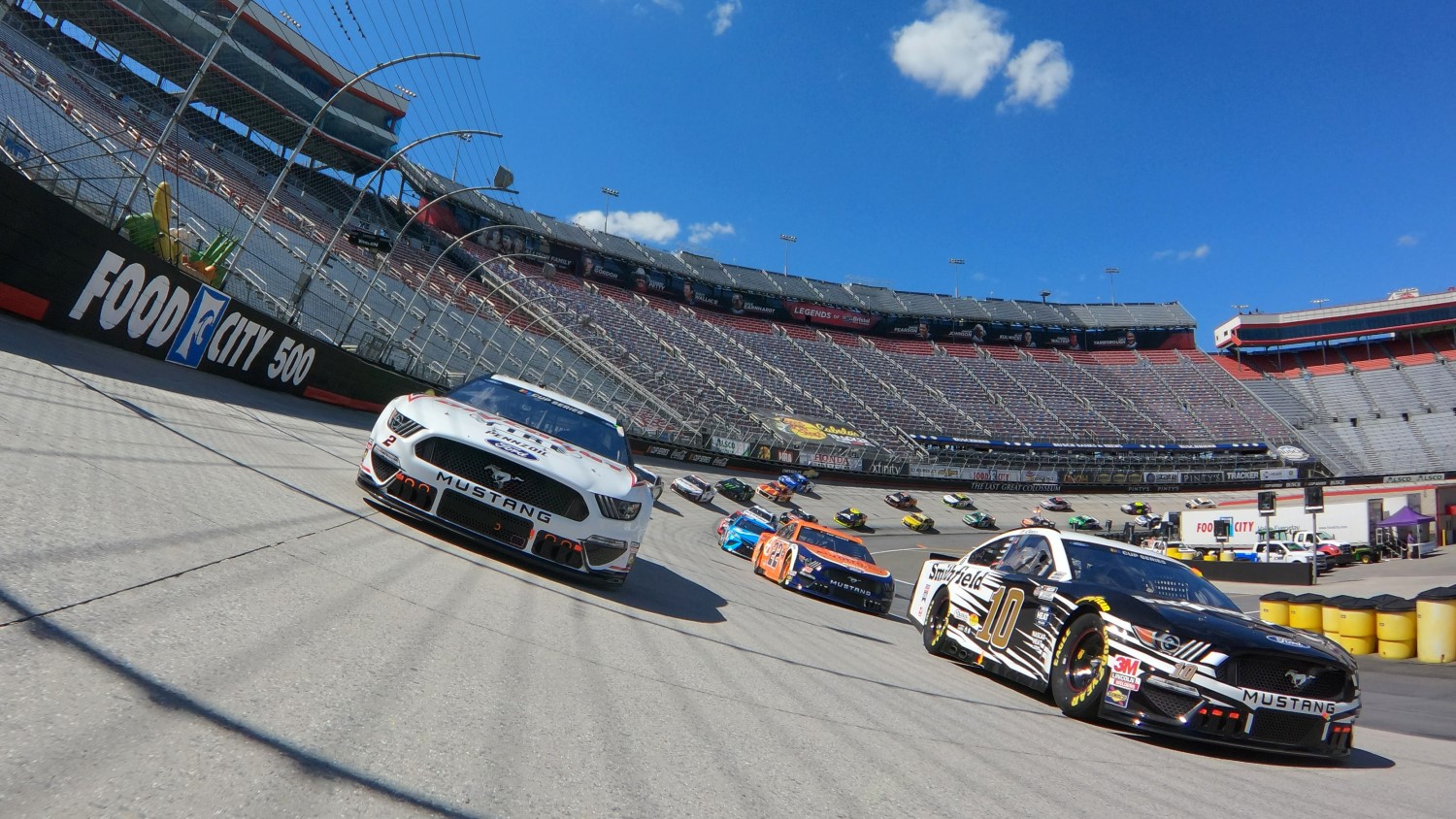 Bristol
Fans and drivers will get the green light tonight for the NASCAR All-Star Race at Bristol Motor Speedway.
Up to 30-thousand fans will be allowed, which would make it the largest live audience for any sporting event since the start of the coronavirus pandemic.
The winner will receive a one-million dollar prize.
Denny Hamlin, who has won four races this year and the America's Night Race last year at the Tennessee track, is one of the favorites.
TV Schedule
All times Eastern
| | | | |
| --- | --- | --- | --- |
| Wednesday, July 15, 2020 | Location | TV Times | Network |
| NASCAR Race Hub | Studio | 6:00pm – 7:00pm (Live) | FS1 |
| NASCAR Cup: All-Star Race Open | Bristol | 7:00pm – 8:00pm (Live) | FS1 |
| NASCAR Cup: All-Star Race | Bristol | 8:30pm – 10:30pm (Live) | FS1 |
| NASCAR Cup: All-Star Race | Bristol | 10:30pm – 12:00am (Replay) | FS1 |
| Thursday, July 16, 2020 | Location | TV Times | Network |
| NASCAR Cup: All-Star Race | Bristol | 3:30am – 5:00am (Replay) | FS1 |
| NASCAR Cup: All-Star Race Open | Bristol | 3:00pm – 4:00pm (Replay) | FS1 |
| NASCAR Cup: All-Star Race | Bristol | 4:00pm – 5:30pm (Replay) | FS1 |
| Friday, July 17, 2020 | Location | TV Times | Network |
| F1: Hungarian GP Practice 1 | Budapest | 4:55am – 6:30am (Live) | ESPN2 |
| F1: Hungarian GP Practice 2 | Budapest | 8:55am – 10:30am (Live) | ESPN2 |
| IndyCar Practice | Iowa | 2:00pm – 3:30pm (Live) | NBC Gold |
| IMSA Michelin Pilot Challenge | Sebring | 2:30pm – 4:30pm (Live Stream) | TrackPass |
| IndyCar Qualifying | Iowa | 5:30pm – 6:30pm (Live) | NBC Gold |
| IndyCar Qualifying | Iowa | 7:30pm – 8:30pm (Taped) | NBCSN |
| IndyCar Twin 250s Race 1 | Iowa | 8:30pm – 11:30pm (Live) | NBCSN |
| Saturday, July 18, 2020 | Location | TV Times | Network |
| F1: Hungarian GP Practice 3 | Budapest | 5:55am – 7:00am (Live) | ESPN2 |
| NASCAR Cup: All-Star Race | Bristol | 8:30am – 10:30am | FS1 |
| F1: Hungarian GP Qualifying | Budapest | 8:55am – 10:00am (Live) | ESPN |
| IMSA Qualifying | Sebring | 1:55pm – 3:00pm (Live Stream) | IMSA.tv |
| NASCAR XFINITY: Pre-Race | Ft. Worth, TX | 3:30pm – 4:30pm (Live) | NBC Gold |
| NASCAR XFINITY: My Bariatric Solutions 300 | Ft. Worth, TX | 3:00pm – 5:30pm (Live) | NBCSN |
| IndyCar Twin 250s Race 2 Practice | Iowa | 3:30pm – 10:30pm (Live) | NBCSN |
| ARCA Menards Series | Newton, IA | 5:30pm – 7:30pm (Live) | MavTV |
| IMSA – GP of Sebring | Sebring | 5:30pm – 8:30pm (Live) | NBCSN |
| NASCAR:1997: Daytona 500 | Daytona | 7:00pm – 7:30pm | FS1 |
| Pirelli GT4 America Sprint X | Alton VA | 7:00pm – 9:00pm | CBSSN |
| NASCAR Truck Series: Pre-Race | Ft. Worth, TX | 7:30pm – 8:00pm (Live) | FS1 |
| NASCAR Truck Series: Vankor 350 Race | Ft. Worth, TX | 8:00pm – 10:00pm (Live) | FS1 |
| IndyCar Twin 250s Race 2 | Iowa | 8:30pm – 11:00pm (Live) | NBCSN |
| NHRA Qualifying | Indianapolis | 10:30pm – 11:30pm | FS1 |
| Sunday, July 19, 2020 | Location | TV Times | Network |
| Pirelli GT4 America Sprint X | Alton VA | 12:00am – 2:00am | CBSSN |
| F1: Hungarian GP Race | Budapest | 9:05am – 11:00am (Live) | ESPN |
| NHRA Qualifying | Indianapolis | 11:00am – 12:00pm | FS1 |
| NHRA Drag Race II | Indianapolis | 12:00pm – 3:00pm (Live) | FOX |
| NASCAR Cup: Pre-Race | Ft. Worth, TX | 2:30pm – 3:00pm (Live) | NBCSN |
| NASCAR Cup: O'Reilly Auto Parts 500 | Ft. Worth, TX | 3:00pm – 7:00pm (Live) | NBCSN |
| NASCAR Cup: Post-Race | Ft. Worth, TX | 7:00pm – 7:30pm (Live) | NBCSN |
| TC America | Alton VA | 5:30pm – 7:00pm | CBSSN |
| F1: Hungarian GP Race | Budapest | 6:30pm – 9:00pm (Replay) | ESPN2 |
| Pirelli GT4 America Sprint | Alton VA | 7:00pm – 8:30pm | CBSSN |
| MotoGP Race | Jerez, Spain | 7:30pm – 9:00pm | NBCSN |
| F1: Hungarian GP Race | Budapest | 9:00pm – 11:30pm (Replay) | ESPN News |
| Pirelli GT4 America Sprint | Alton VA | 11:30pm – 1:00am | CBSSN |