IndyCar Racing with the New Protocol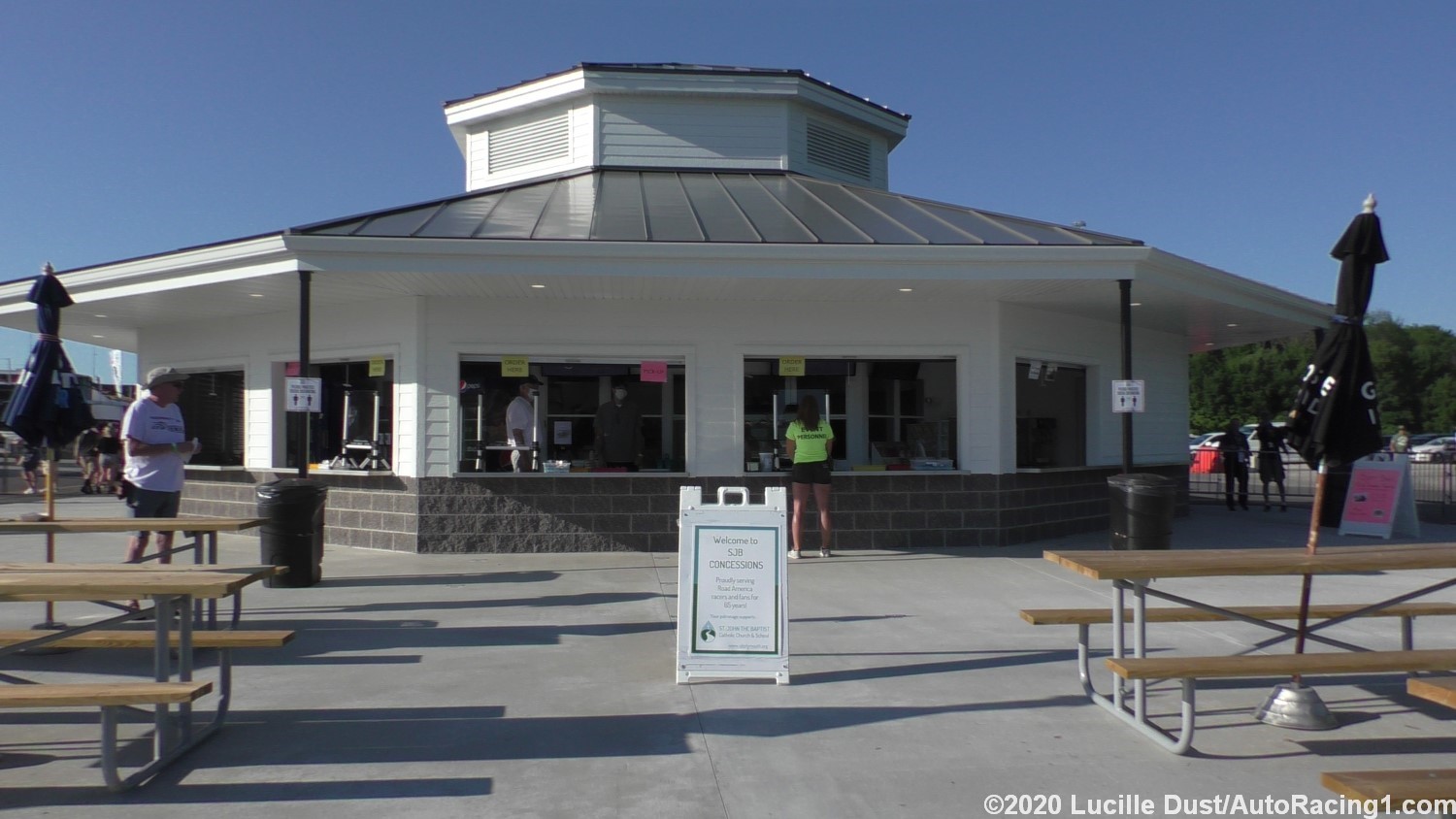 New Concession Stand
After months of working from home, having groceries delivered, children learning online and binge watching old sports programs, the IndyCar series arrived at Road America. It was evident that everyone wanted to be outside as they headed off to Elkhart Lake, Wisconsin to enjoy some camping and race cars with their families The campgrounds were sold out as fans lined the fences along the four mile track during the double header weekend.
IndyCar worked extremely hard to keep the teams and drivers safe while having all the public onsite at the scenic track. The paddock was closed off with only one entrance in and other barricades in place to keep fans from getting close to anyone working for the weekend. Every one who entered the paddock was screened every morning. This included all teams members, officials and auxiliary service people. And a mask was required at all times.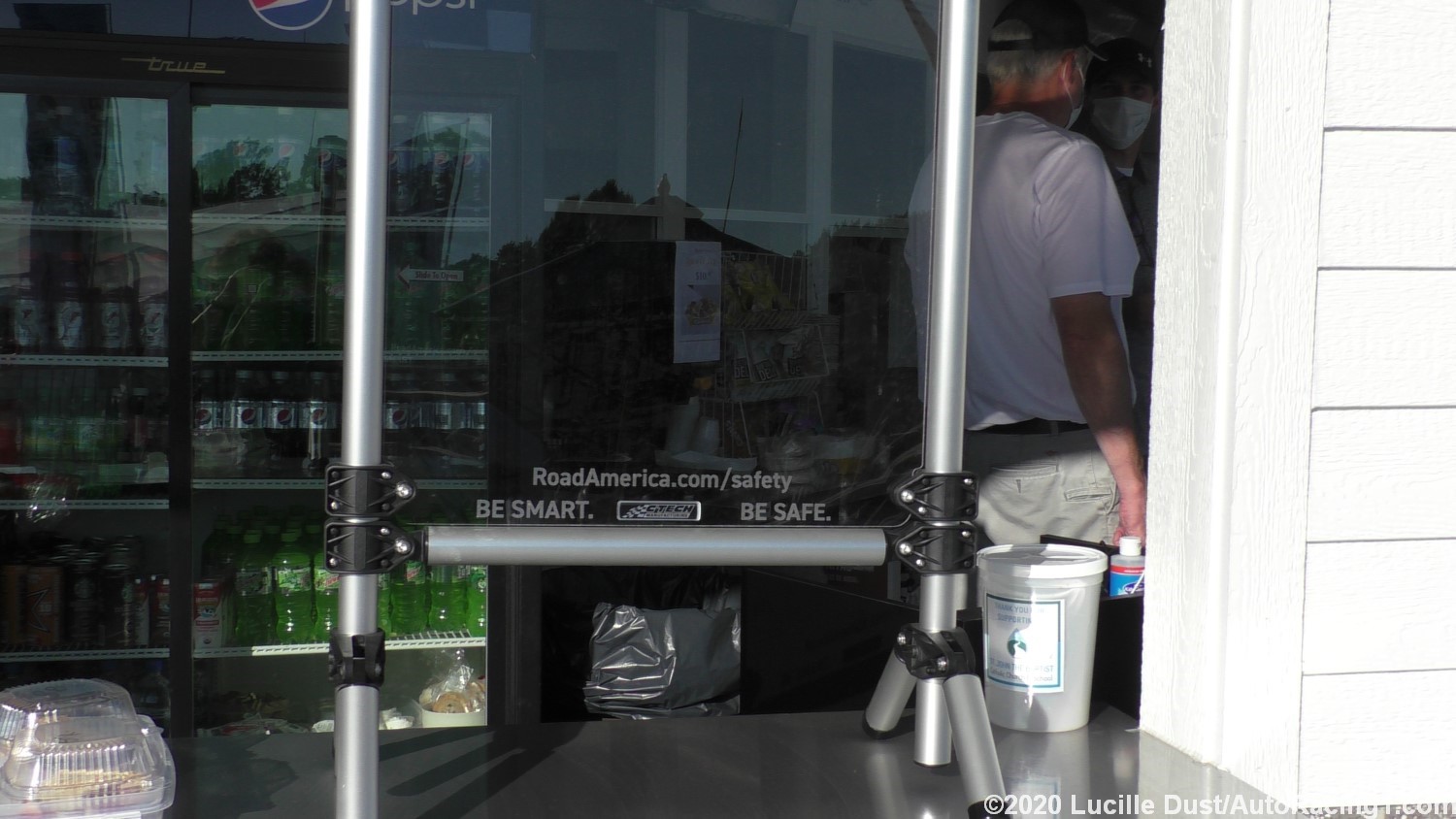 Sign of the times
I was in a state of shock when I walked into the paddock area and the familiar white building that sold the good ice cream was not there. What did they do to the St John's corner eatery? I kept walking and there, beyond what used to be some trees, was a brand new white building with steel siding and new picnic tables outside.. And an enclosed area with some more tables. Yes, my favorite chocolate ice cream was still available there.
I also bumped into one of my racing friends from many years ago who drove all the way from Detroit to Road America just to hear the sound of the race cars and get some of that fabulous food from Road America that we all remember and crave.
With IndyCar restricting the number of people allowed in the Media Center to cover the event, I was just a normal fan this weekend. In spite of this, I was able to get some really close up pictures of the changes made to the Dallara chassis to give the drivers increased airflow for cooling the cockpit.
IndyCar made some changes before the Indy GMR Grand Prix. The holes in the nose of the car were supposed to help with airflow coming up over the drivers' feet. But I learned from Spencer Pigot, who drove the number 45 entry for Rahal Letterman Lanigan at the Indy race, that the holes did not provide enough air to make a big difference.
Pigot, who is also going to be driving in the Indy 500 for RLL, told me the vent hose that was added to the drivers helmet early in the season has an issue. The vent that the air flows through picks up the dirt in the air or rubber from the track and clogs the vent on the side of the car.
Additional vents were also added to the center of the car where the aeroscreen is attached. Lucille Dust reporting from Road America
| | | |
| --- | --- | --- |
| | | |
| Debris clogs the Helmet cooling | Air Vents in the Nose Cone | Air Vents in the Nose Cone |