Rosenqvist explains slow pitstops at Road America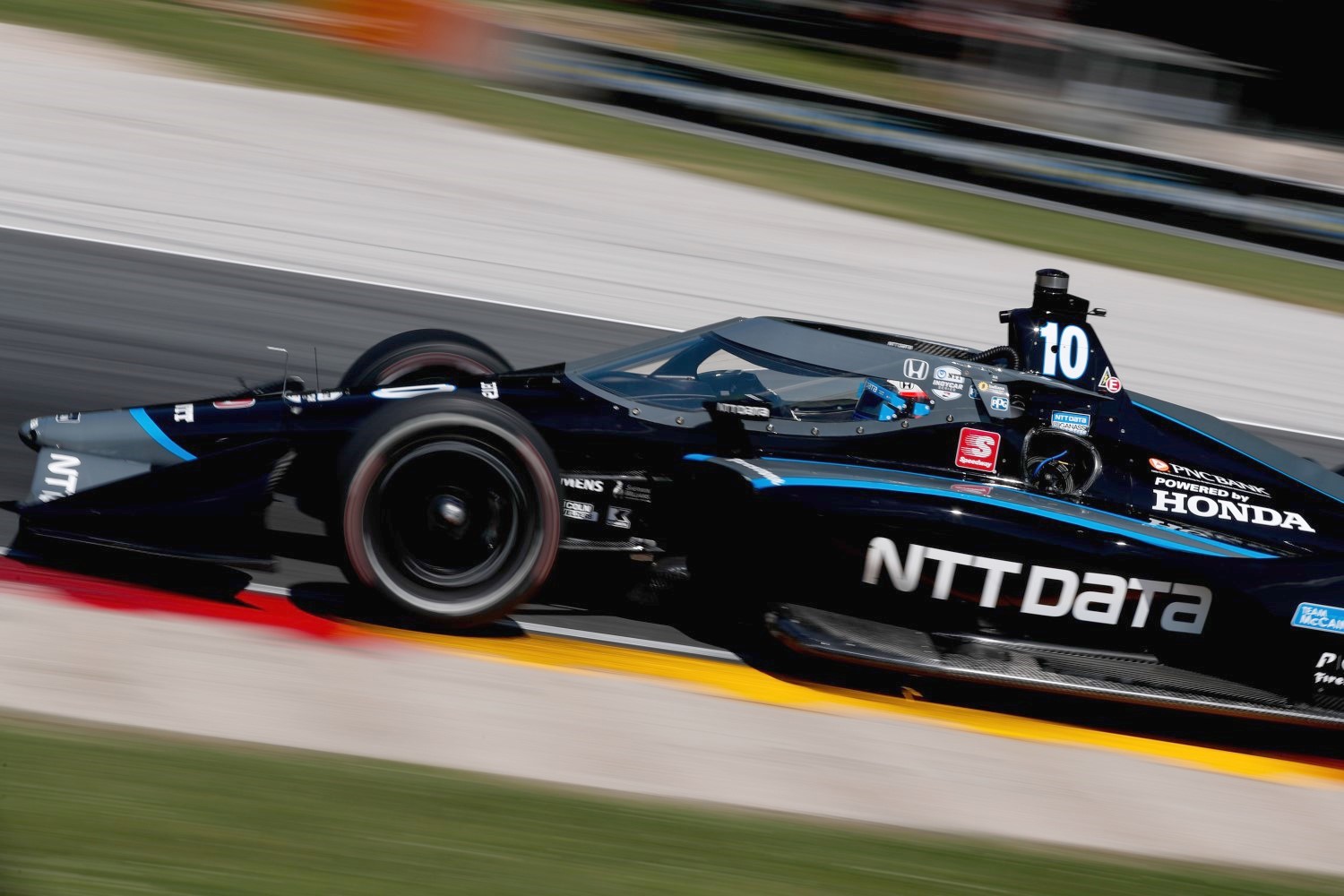 Rosenqvist charges after O'Ward
Chip Ganassi Racing driver Felix Rosenqvist revealed the opening clash with Graham Rahal nearly cost him his maiden victory due to a damaged wheel hub on lap 1 of Sunday's IndyCar race at Road America.
At the start of the race Rosenqvist's car sustained damage when he was tagged by Rahal, who had in turn been hit by Will Power.
That damage made life harder for Rosenqvist's pit crew when changing tires but they persevered and he went on to overhaul O'Ward in the closing laps. "He actually bumped into [me]," said the Swede. "He touched with Power, then kind of ping-ponged into me. Hit my front left really hard. That left some damage.
"Ultimately getting off the wheel in the pit stop was really hard for the guys. That was why we lost time in the pit stops, three or four seconds in the pit stops.
"That's why we had a hard time catching Pato at the time. That just shows even more what a good race we had."
Rosenqvist acknowledged that tire choice and lapped traffic turned the race in his favor as he set his sights on hunting down long-time leader O'Ward.
"We started catching him more and more and more," he said about the last stint.
"At the same time we had lap traffic, which this time actually worked in my favor, having been one that always complains about that. That was good.
"I think in that whole sequence, Pato, when he caught the lap traffic, it just tipped over for him, and we started gaining so much with the blacks. At that point, I was just focused on getting the win.
"When I saw the gap to Pato decrease the last four or five laps, I only had one thing in my mind. I think my crew only had one thing in their mind. That was winning the race."