Start of Styrian GP 3rd practice delayed indefinitely (Update)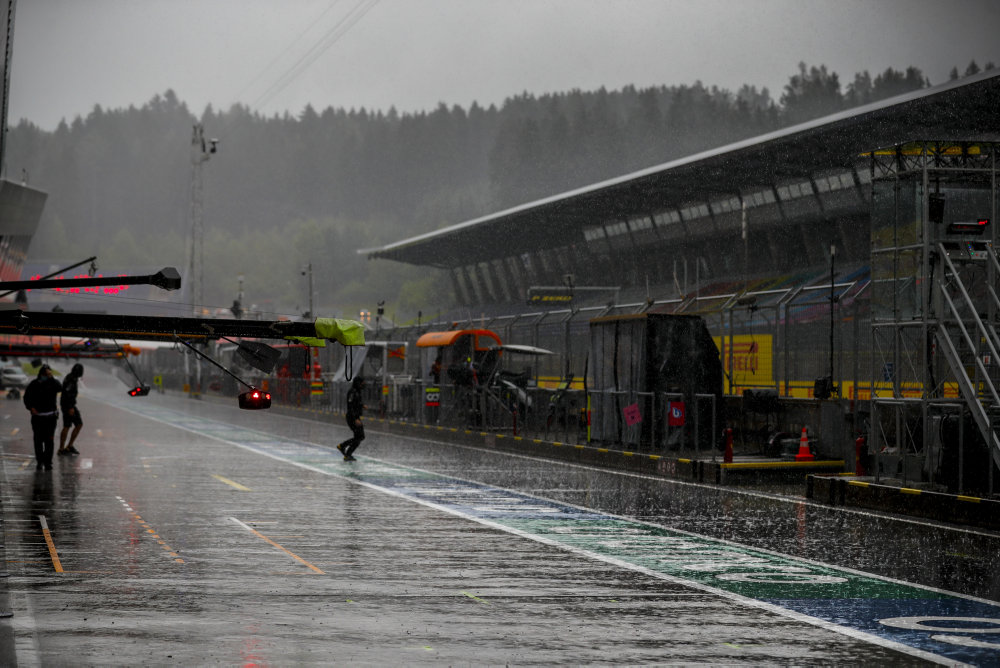 3rd practice washed out
UPDATE The third practice has been cancelled due to the heavy rains.
With what would have been twenty minutes to go, Race Control have decided to call it a day and stand the teams down.
With the rain still hammering down, the track saturated and no sign of a break in the clouds, the prospect of any running was unlikely.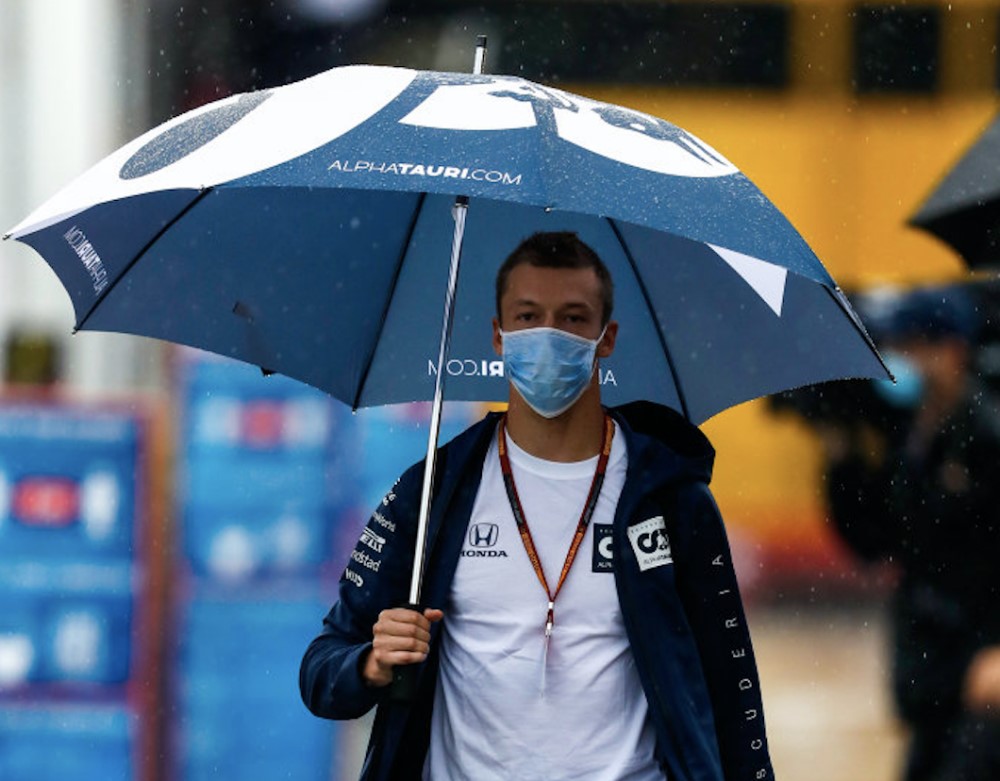 It could be that the only thing Daniel Kvyat will be driving today is an umbrella.
07/11/20 The rain has arrived as expected, with heavy cloud blanketing the Red Bull Ring circuit. The start of final F1 practice for the Styrian GP has been delayed indefinitely.
The radar indicates that the heaviest of the showers are currently over the circuit.
As it stands, the plan will be to run qualifying this afternoon – delaying the start time if necessary. If the rain persists, qualifying could run tomorrow morning pre-race, as it did in Japan last year.
If the rain hampers tomorrow morning, and FP3 doesn't run – that's when those FP2 times from Friday could form the grid for the race.