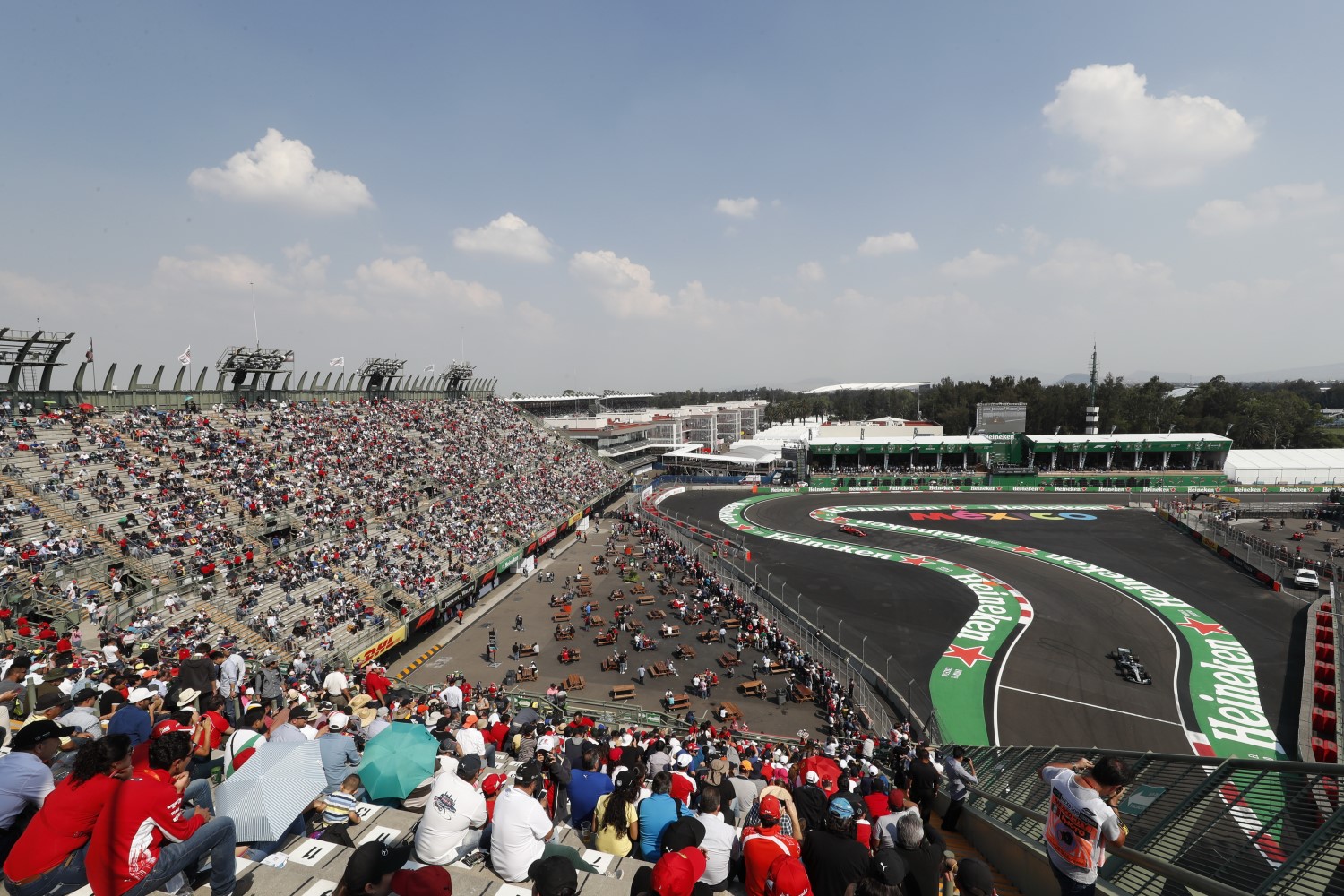 Mexico City packs the grandstands
The Mexican Grand Prix organizer has announced the race will remain on the Formula 1 calendar beyond the end of its current contract, which runs out after this year's event.
An official announcement will be made at the mayor's office on Thursday and is expected to be for 3 years.
The news was confirmed in a video by Mexico City mayor Claudia Sheinbaum, who assumed office in December.
"I want to share some good news that I just received," she said.
"Formula 1 is staying in Mexico City. The FIA president is going to be here tomorrow to sign it. This is good news for the city.
"I also want to tell you that this is thanks to a group of businessmen who made this possible because this time the city is not using any public funds.
"It's good news for the city. It brings tourism, it brings income, and it's also good for the country."