Edoardo Mortara: "Like hurtling through an ultra-narrow, yellow-and-black labyrinth"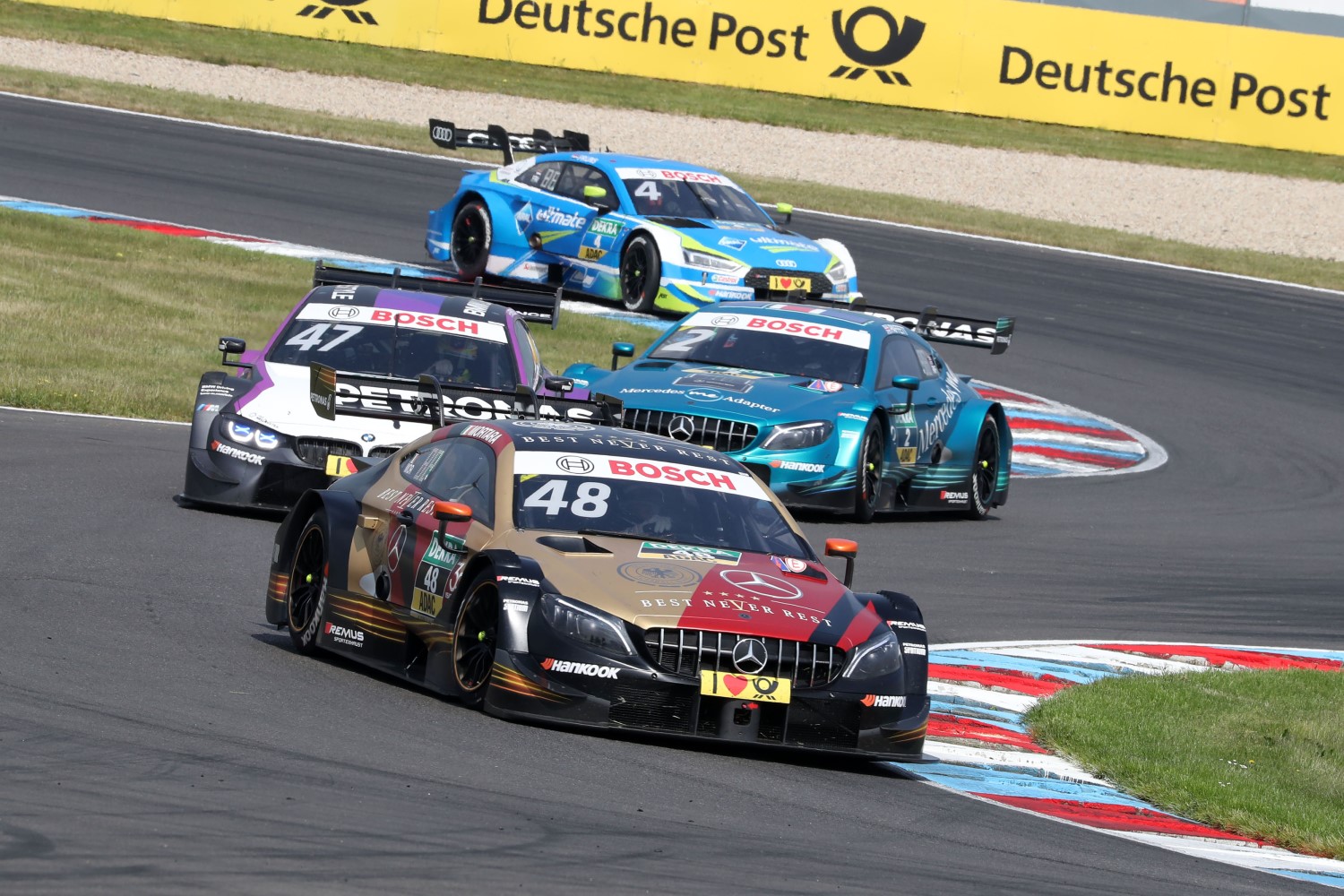 Edoardo Mortara at Eurospeedway leading for Mercedes in DTM
Edoardo, in your racing career, you've won the Macau Grand Prix six times, four of which were in the GT category. What is the secret behind your success?
Edoardo Mortara: I just love the Macau GP, and I'm so happy every time I compete here. Because it is a street circuit that goes right through the heart of the city, it's obviously very tight. There are hardly any opportunities for overtaking. That's why it's especially important to be in the lead group right from the start – ideally at the free practice and qualifying stage. I managed that brilliantly in 2017, and in the race, I was able to control the field from the front. Over the relatively short sprint distance, it's important to quickly get into a good rhythm of attack and control and to be fully focused. You can't afford to make a single mistake in Macau.
How do you rate your chances of defending your title?
Edoardo Mortara: It will certainly not be easy. One look at the line-up is enough to see that the standard of competition in GT racing is getting higher from year to year. But we are likewise in a strong position. Maro has also won here twice, and Raffaele had a really strong Macau debut in the Mercedes-AMG GT3 last year. Consequently, I'm feeling very confident. Together with the GruppeM Racing crew, we will definitely prepare our Mercedes-AMG GT3 optimally and then go on all-out attack.
Tell us what it's like driving on the Macau circuit?
Edoardo Mortara: Macau cannot be compared to any other race track. The barriers and walls are extremely high at various places, and some of the corners are completely blind. Sometimes it feels like you're hurtling through an ultra-narrow, yellow-and-black labyrinth. In addition, there are constant changes of elevation. It's an indescribable feeling. I'm relieved that there will be slightly fewer GT3 cars on the grid this year – the track is already more than tight enough as it is.