Latest F1 news in brief – Tuesday
2011 Williams Cosworth to be used for initial Hankook testing. How dumb, as that car is now irrelevant. Let them use a more recent F1 car

Hankook buys 2011 Williams car for F1 tire testing

Ferrari 'too Italian' for title – Ecclestone
Whiting likes new qualifying format
Former Ferrari drivers hail 2019 lineup
Massa supports Mercedes team orders
Advisor Prost worried Renault 'regressing'
Next step for Schumacher is F2 – Brawn
Verstappen backs Kvyat's F1 return
Strong F1 visor saves Gasly from debris
F1 2019: New eight-car Q4 session under discussion
Hankook buys 2011 Williams car for F1 tire testing
(GMM) Hankook appears determined to become F1's next tire supplier.
The South Korean company has joined Pirelli in responding to the FIA's tender for the role of official tire supplier starting in 2020.
Auto Motor und Sport reports that experienced F1 engineer Hirohide Hamashima, formerly of Bridgestone, has been retained as a consultant.
The FIA is said to be impressed with Hankook's headquarters in Daejeon, having passed the first technical stage of the tender process.
"Now there is the commercial discussion with F1," Pirelli boss Mario Isola revealed at Sochi.
Hankook is also preparing to develop and test its proposed 2020 tires on the track.
The Korean company has reportedly bought a Cosworth-powered 2011 Williams car and a converted Formula 2 car, and retained the services of a former Formula E test driver.
Pirelli's Isola says he doesn't know how long the FIA will take to make its decision.
"There is no deadline for that so I cannot tell you how long it will last," he said.
Ferrari 'too Italian' for title – Ecclestone
Bernie Ecclestone
(GMM) Ferrari could be set to lose its team boss.
After Sochi, the Italian media largely agreed that the Maranello team's bid for the 2018 title is now definitely over.
"How Ferrari loses a world championship in three months," wrote La Repubblica. "One own goal after the next."
However, the Italian press also criticized Mercedes' use of team orders in Russia, but Ferrari's Sebastian Vettel defended Lewis Hamilton's team.
"What they did as a team made perfect sense," said the German.
"I know the media loves controversy and these sorts of questions and it's not what people want to see, but what they did certainly made sense," he added.
Also clear is that, despite recently having clearly the fastest car, Mercedes may now have moved back ahead with its latest developments.
"I hope it's a different story at the next race, but I think they've found something," said Kimi Raikkonen.
Bernie Ecclestone thinks the problem at Ferrari could be the total 'Italianization' of the team that has not won a world championship since Raikkonen's in 2007.
Italian media reports say boss Maurizio Arrivabene might be moving on, having been named as a potential replacement for the departing manager at Juventus.
The great Italian football team is run by the Agnelli family, which has close links to Ferrari.
La Repubblica says Arrivabene is a frontrunner to become CEO. Mattia Binotto would be first in line to replace him at Ferrari.
When asked about Ferrari's flagging 2018 title bid, Ecclestone told France's Auto Hebdo: "It's too Italian a team now.
"I told someone the other day that it's like it was before."
When asked if Ecclestone was referring to the Schumacher-Todt era, Ecclestone clarified: "No, before that.
"We had Jean Todt who made them not that Italian and Michael was the real leader of the team," he explained. "I think that kind of organization is missing now."
Ecclestone said Ferrari could learn a lot of lessons from its championship rival Mercedes.
"Ferrari works in a totally different way to Mercedes. They (Mercedes) have a team that is just racing, with nothing to do with the company," he said.
Whiting likes new qualifying format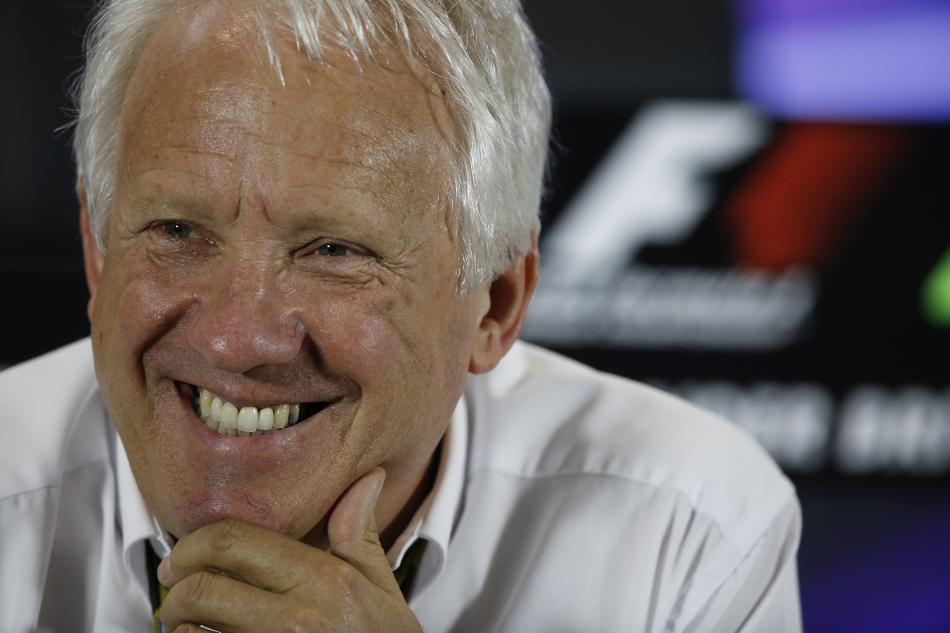 Is F1 trying to fix something that is not broken
(GMM) F1 is edging closer to installing a new qualifying format for 2019.
Recently, we reported that a 'Q4' segment could be added to the format in a bid to spice up the action, with shorter segment durations meaning drivers have less laps to perfect their time.
Q4 would then end with a ten minute, eight-car battle for pole.
"It's a new idea proposed by formula one as a result of a lot of research and asking the fans," FIA race director Charlie Whiting said.
"It was discussed last week in the Strategy Group. Personally I like the idea but it's not up to me."
Former Ferrari drivers hail 2019 lineup
Charles Leclerc
(GMM) Charles Leclerc will give Sebastian Vettel a run for his money at Ferrari next year.
That is the view of two experienced former Ferrari drivers.
Gerhard Berger told Tagesspiegel newspaper that the Maranello team's 2019 lineup is "very interesting".
"Leclerc is an excellent driver. However, I think in the first year it will be above all a learning phase. With his experience, Vettel should have his nose ahead," said the F1 legend.
Felipe Massa, meanwhile, does not think Ferrari is taking too great a risk by promoting its 20-year-old junior from Sauber.
"No, they've done well," he told Corriere della Sera.
"Besides his talent, Charles has an incredible head and in my opinion is even more mature than Max Verstappen.
"I am convinced that one day he will be able to become world champion. And with Sebastian Vettel at his side they will push each other.
"I think Ferrari has a great driver pairing for 2019," the Brazilian added.
Massa supports Mercedes team orders
Quite ironic from the man who used to whine about team orders
(GMM) A famous victim of team orders, Felipe Massa has nonetheless backed Mercedes' decision to rob Valtteri Bottas of victory in Russia.
At Hockenheim in 2010, Ferrari famously told Massa to move aside for his teammate by declaring on the radio: "Fernando (Alonso) is faster than you."
But Massa told Corriere della Sera that Mercedes did nothing wrong at Sochi when it manipulated championship leader Lewis Hamilton into the lead.
"Changing a winner in that way is never a good thing, but it's part of the game," he told the Italian newspaper.
"Maybe there was not so much need to do it at that race but everyone is free to choose. And maybe Ferrari has been a bit lacking in these tactics this year.
"Of course I don't like it, but as long as the rules are like they are, it can happen. Team orders are part of F1," said Massa.
Advisor Prost worried Renault 'regressing'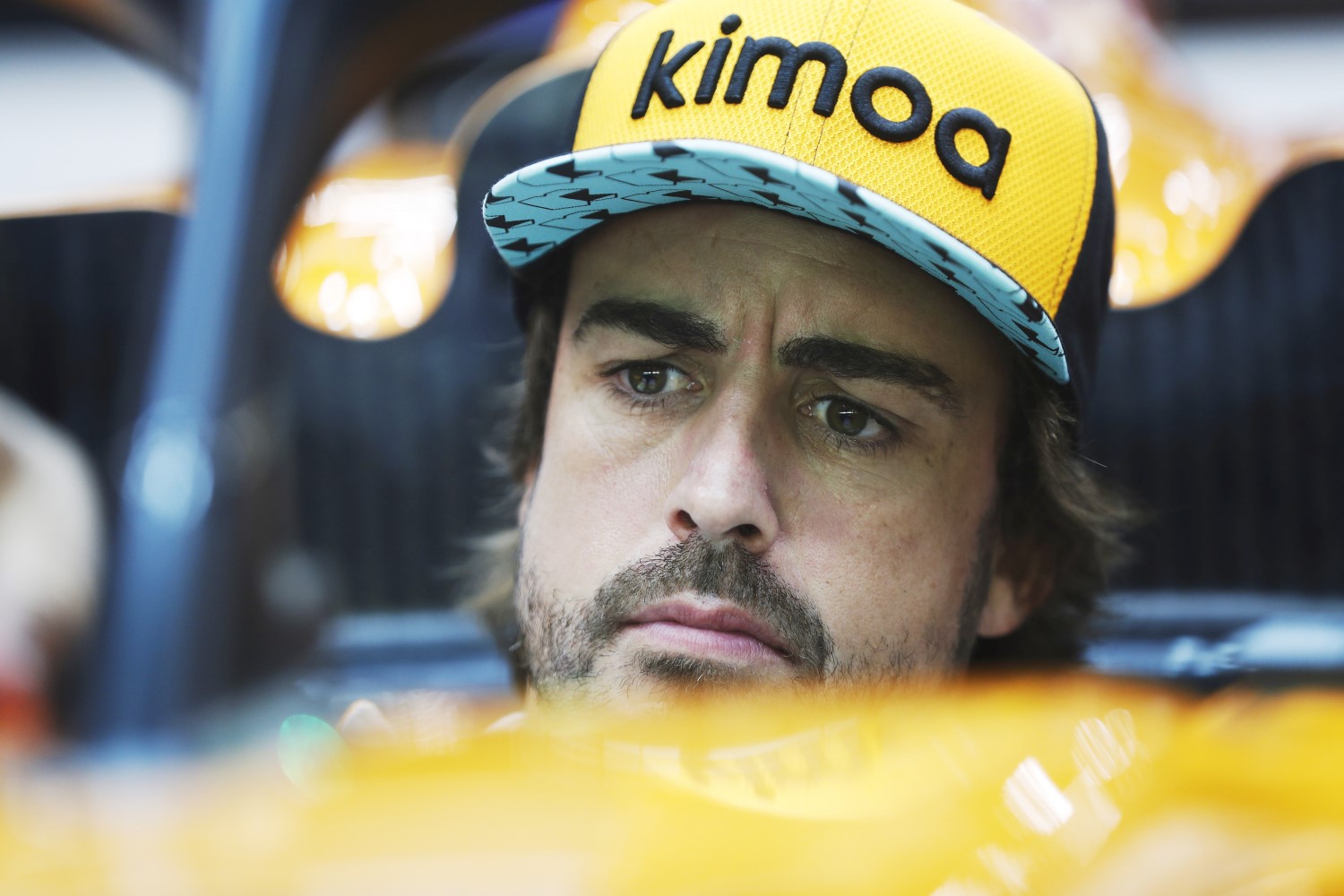 But I pushed for Renault to replace Honda and now I have this crap engine
(GMM) Alain Prost says Renault is struggling because its focus is now firmly on 2019.
The French team is worried about being passed by Haas for fourth place, despite signing Daniel Ricciardo for 2019 and targeting wins for the year after.
"It's very difficult at the moment because we are not going to bring a lot of developments to the car and the engine as we are preparing for next year," F1 legend Prost, a team advisor, told Canal Plus.
"We have not really progressed and in fact we are regressing in some areas as others have made good progress with their engines," the Frenchman added.
"Our preparations for next year are going well, but we know that it will not be possible to catch up in a year. We would have liked to get closer to the others in the second part of the season, but we are not there and we must be aware of it," Prost continued.
"We must remain realistic and analyze what is happening because we are not at the level we should be."
Prost also warned those who think the F1 'show' will take a big step forward next year thanks to technical rules changes.
"The show is not necessarily fantastic, but I'm not so negative either," he told L'Equipe.
"One thing is certain — it is not the rule changes for 2019 that will change anything.
"Above all it hurts the smaller teams as they have even more work to do, for what improvement on the track? It is the big manufacturers who dominate who will work the best yet again," Prost added.
Next step for Schumacher is F2 – Brawn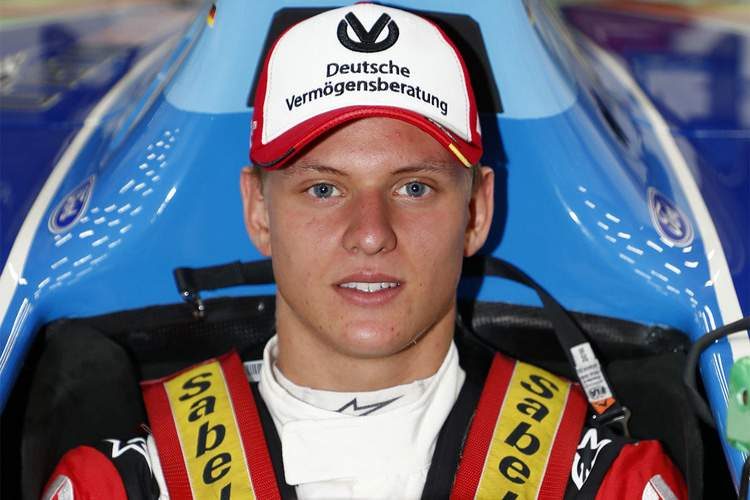 Mick Schumacher
(GMM) Mick Schumacher should not be rushed into formula one.
That is the view of Ross Brawn, who worked closely with the young German's famous father Michael during the ultra-successful Ferrari era.
Now, Brawn is the sporting boss of F1, and he thinks Schumacher needs more time even though he is currently dominating European F3.
"I'm excited that he's doing so well. There's a lot of good memories," he told the Russian news agency Tass.
"But he has to take a few more steps before he can go to formula one I think," Brawn added.
"But Mick is a very mature young man and I think he knows he still needs to develop to be ready for being a F1 driver," he said.
Brawn said Formula 2 is a logical step for Schumacher next year.
"If Mick wants to prepare properly for formula one, Formula 2 is the next logical step for him," said the Briton.
"Today we have a much closer collaboration between Formula 2 and F1 and he could learn many of the tracks."
Verstappen backs Kvyat's F1 return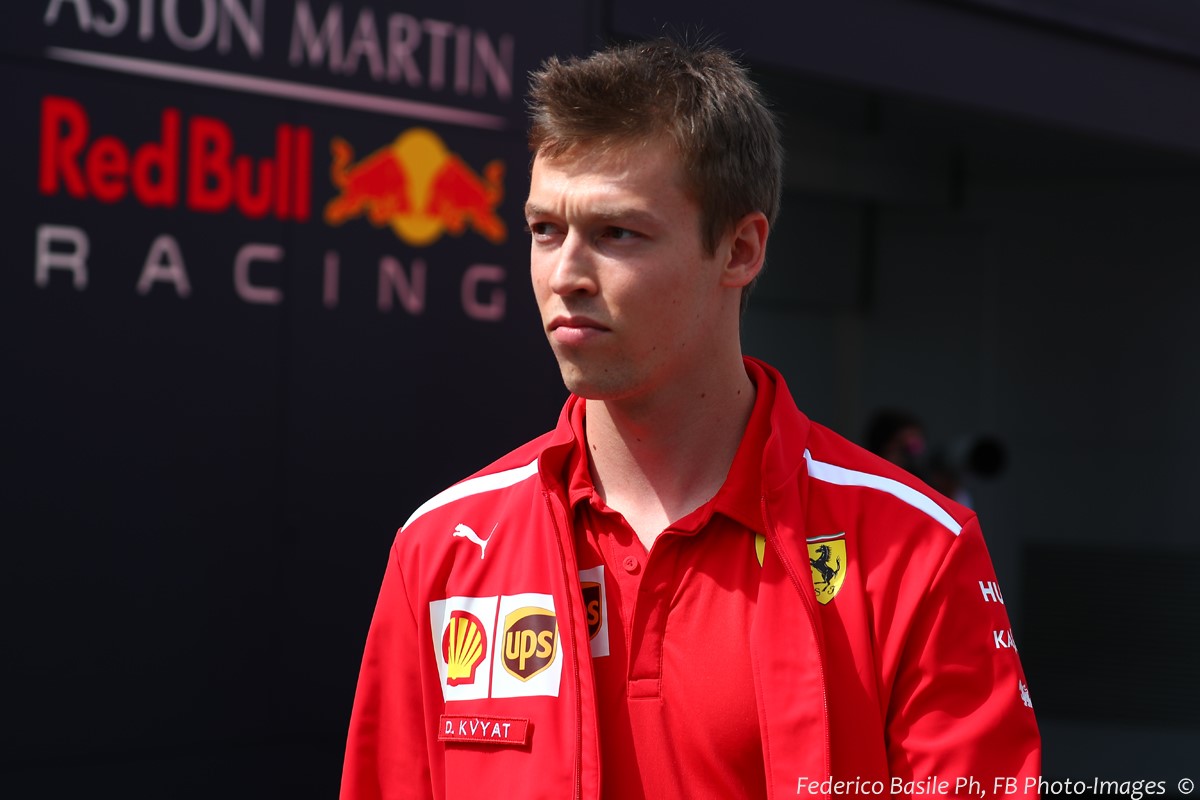 Kvyat
(GMM) Max Verstappen has backed Red Bull's decision to resurrect the career of axed Russian Daniil Kvyat.
In 2016, Red Bull demoted Kvyat from its senior team to Toro Rosso, and by the end of the following year, he was dropped from F1 altogether.
Now 24, the Russian has been rebuilding his career with a testing role at Ferrari, and Verstappen thinks Red Bull was right to sign him up for Toro Rosso for 2019.
"He has experience, he knows the teams and they know him," he told the Dutch newspaper De Telegraaf.
"That's all very useful next year, when Toro Rosso will have some more Red Bull parts," Verstappen added. "I think it's the right choice.
"I would not know who else should be there," the Dutchman continued. "There's no one in the Red Bull program with enough license points.
"Daniil has not driven for a while, but I think it's possible he has still developed as a driver."
Strong F1 visor saves Gasly from debris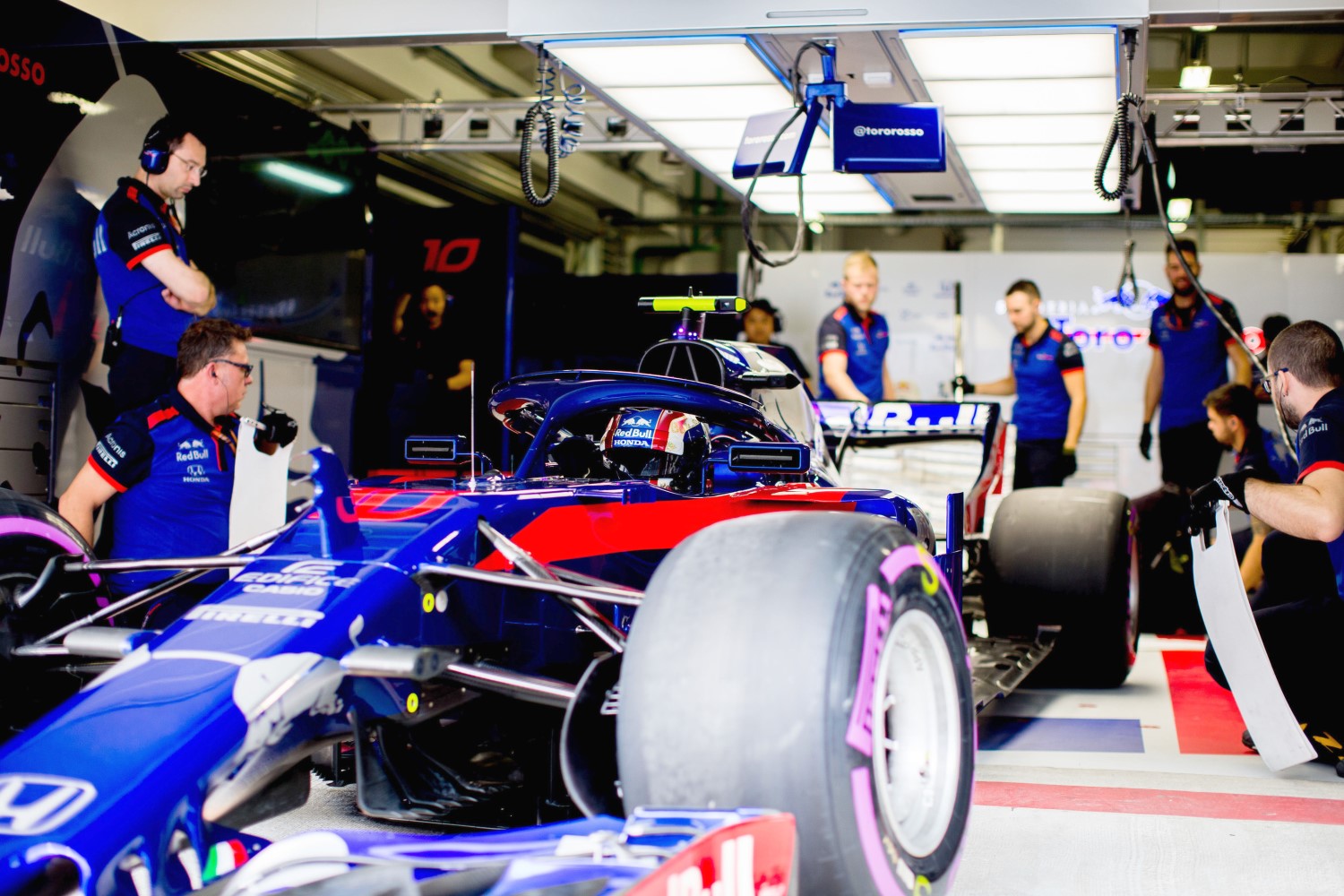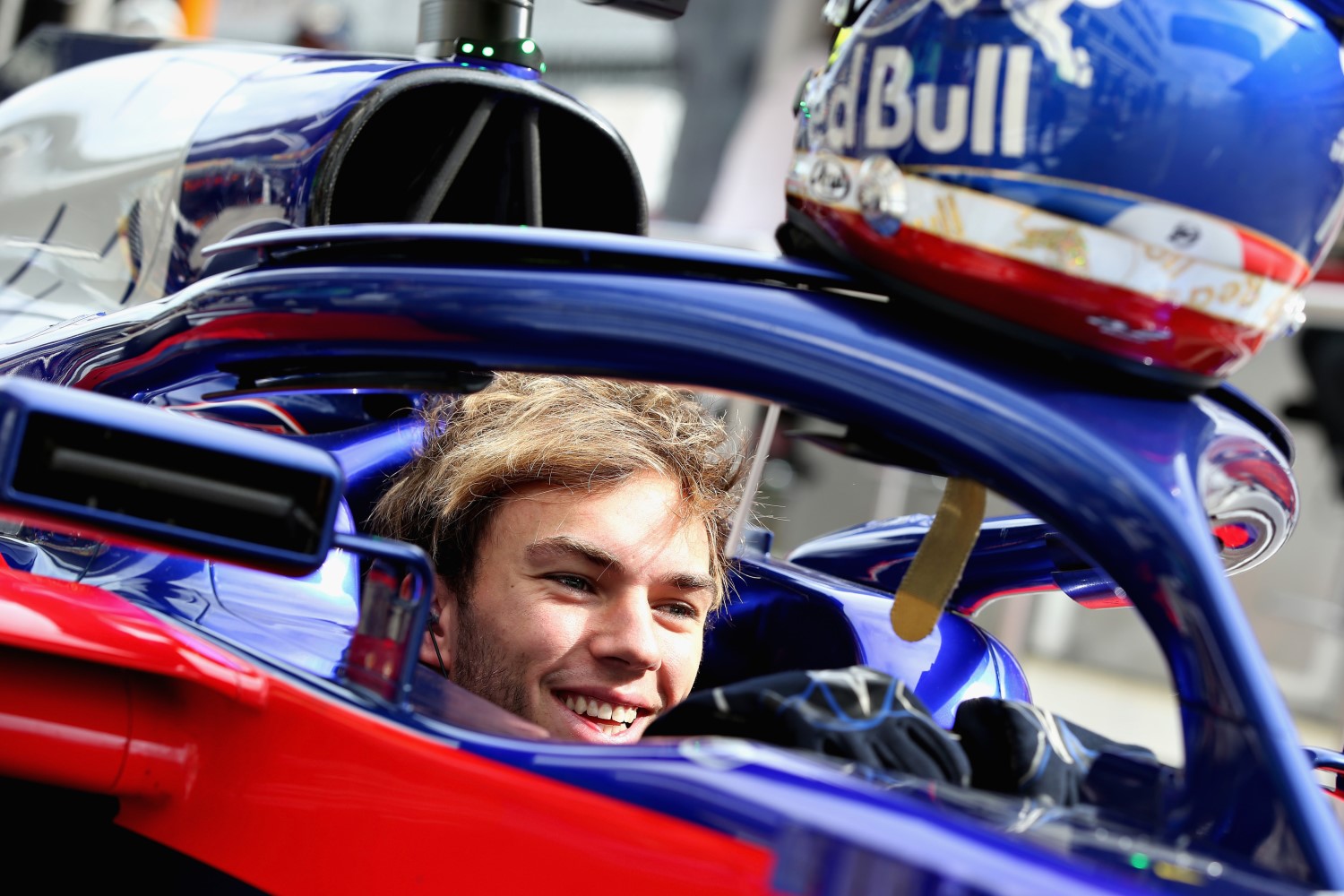 Gasly happy F1 visors are strong
In the opening lap of the Russian Grand Prix, Pierre Gasly was worried that a piece of debris could go through his visor and hurt his eye.
The debris came from Daniel Ricciardo's Red Bull during the opening lap, hit his helmet and landed in his cockpit later.
Speaking to reporters after the race, Gasly said: "I think Daniel lost a piece of carbon, which went straight into my visor, so this was really really scary,"
"I thought it was going through and straight into my eye, and finally it touched the visor and then came into the cockpit.
"In Turn 4 I had to take the carbon piece and throw it from the cockpit.
"At the time I had like five-tenths of a second to see it flying and just hitting the visor – maybe a winglet that came from somewhere, I think contact with Daniel.
"But it came my way, pointing towards me and straight in my right eye.
"When I saw it coming first I was like, 'it's going through the visor'. Finally, the visor is really strong, it hit it and fell into the cockpit."
Explaining how it got past the Halo, Gasly added: "It came under. I will have a look. It was pretty scary."
The fact that it hit his car in a low-speed corner and the F1 visors being strong, helped Gasly avoid any damage, the Frenchman suggested.
"The visor seems to be pretty strong, but maybe we need to keep improving and try to make it as strong as possible," he said.
"The speed as well had an effect on the impact. At that time, I was coming out of Turn 2, so I wasn't so fast.
"Maybe the impact with it luckily wasn't as big as it would have been if I would have been at 300km/h."
Both the Toro Rosso cars retired early in the race due to a brake issue.