Rumor: Red Bull eyes Perez for 2021
(10th Update)
(GMM) A 2021 Red Bull contract for Sergio Perez could be announced "next week".
That is the news from Niki Juusela, a respected correspondent for the Finnish broadcaster C More.
"The information that came into our studio is that Perez's Red Bull agreement will be announced next week," he said.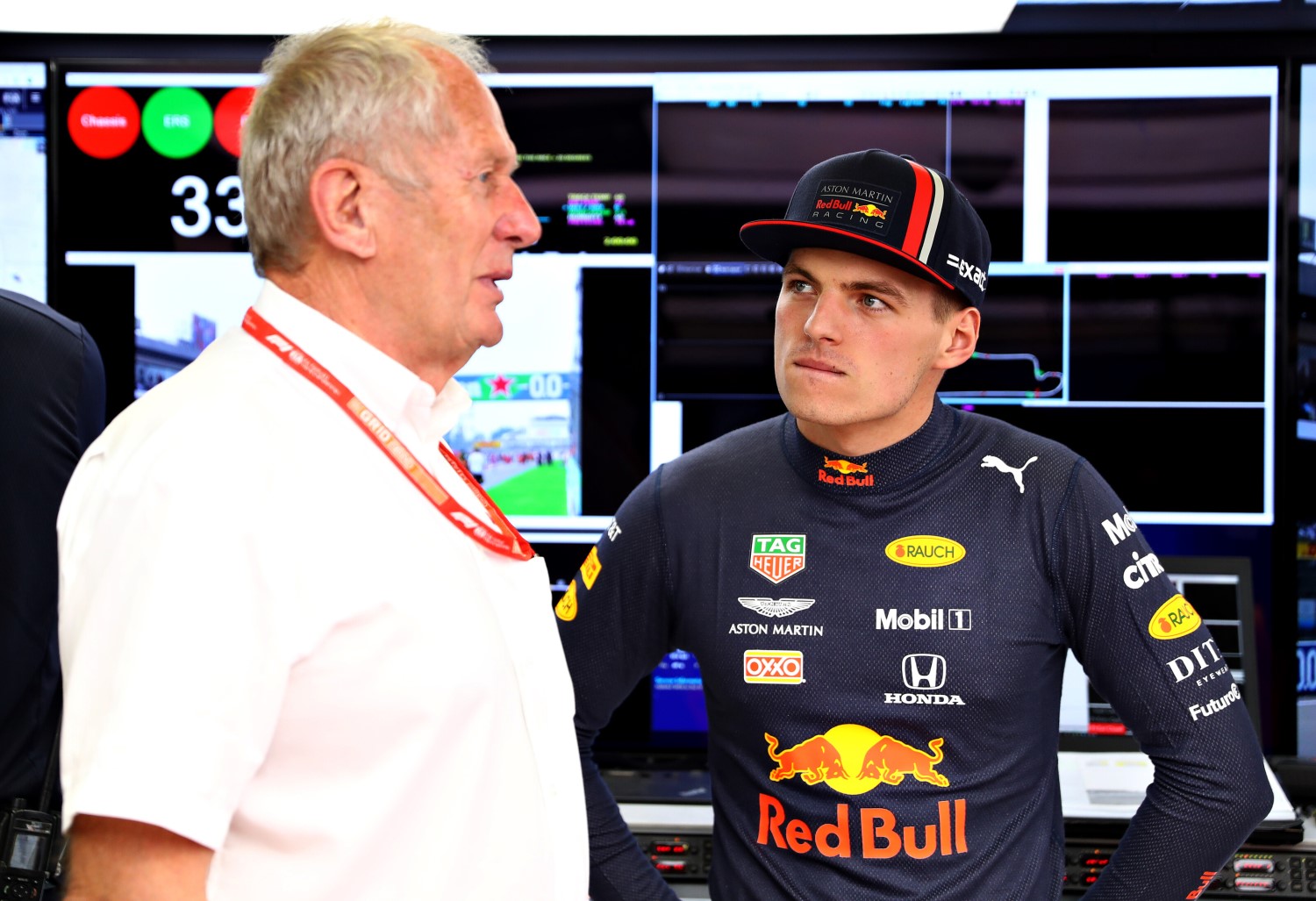 Fascinatingly, Juusela's prediction ties in exactly with the latest comments made by Dr Helmut Marko – Red Bull's notorious driver manager.
"We are waiting for this last race," Marko told Kleine Zeitung from Abu Dhabi.
"(Alex) Albon's last race in Bahrain wasn't great, but we don't want to jump to conclusions," he insisted. "The decision will be made in a few days."
Marko admits that Mexican Perez, who won in Bahrain recently but has lost his Racing Point seat to Sebastian Vettel, is on Red Bull's "radar".
"Perez has been on our radar for the whole of the second half of the season," he admitted.
"I'm flying to England on Monday, and there will be a decision before Christmas at the latest."
---
November 13, 2020
Sergio Perez has admitted he may have to take a sabbatical from driving during the 2021 F1 season as Red Bull have not yet decided whether they want him to drive for them next year.
"At the moment we just have to wait and see," Perez told media in Turkey. "The season is coming soon to an end and as I've said before until the teams announce the driver everything is an option. Every team that hasn't announced their line-up, it's an option. So we'll see."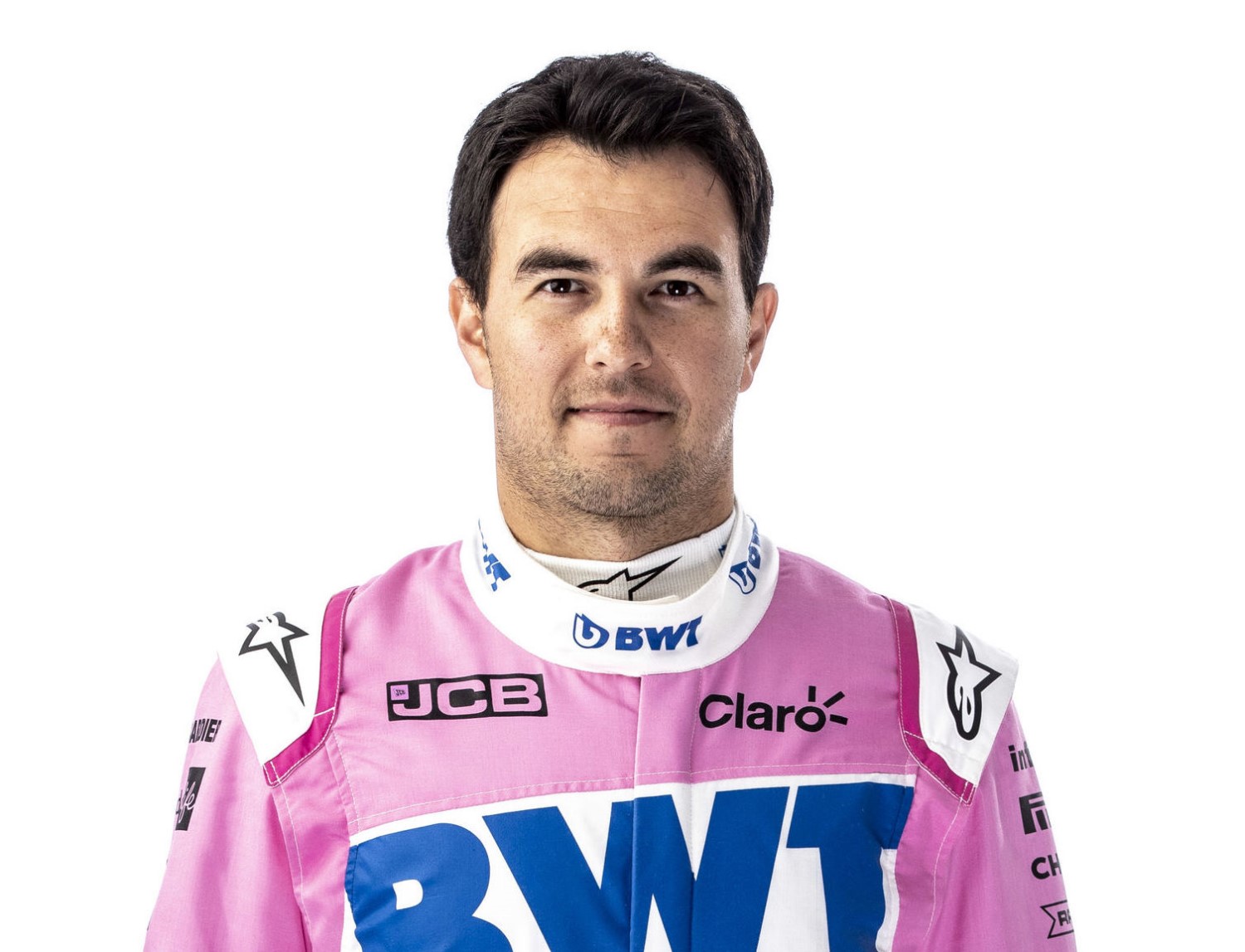 "We are not that far from the season to end, so definitely I have to know my plans, I need to know what will happen in my side to be able to plan everything.
"It's happening now too late, we're already close to December, so there is not a lot more to be had in that regard."
"Everything is so late now it looks like I will know whether I continue in Formula 1 or not quite late in the year," he said. "So I think a sabbatical, it's an option. We'll see what what happens in the next couple of weeks."
---
October 2, 2020
Sergio Perez has emerged as a realistic candidate to become Max Verstappen's teammate at Red Bull next year.
Although the team has been publicly backing the struggling Alex Albon, it is believed the candidates to replace him for 2021 also include Nico Hulkenberg.
La Gazzetta dello Sport's Luigi Perna wrote on Thursday that Hulkenberg would help Red Bull sell energy drinks in the crucial German market, while Perez would bring millions in key Mexican sponsorship.
Pierre Gasly is not considered a candidate for a return to Red Bull Racing, as team owner Dietrich Mateschitz reportedly has big plans for the Alpha Tauri team and brand.
"He's a good fit for them, they enjoy having him and their aspirations as a team have changed so they need an experienced, competitive driver," said Red Bull team boss Christian Horner.
He added that while Albon is the "preferred choice" to stay alongside Verstappen, "You have to be aware of what the other options are out there".
Interestingly, the latest Perez-Red Bull rumours follow hot on the heels of new reports that that Haas may have kicked off negotiations with Formula 2 driver Nikita Mazepin and his wealthy Russian father.
Earlier, Perez was considered a front-runner for a Haas seat in 2021, having been dumped by Racing Point in favour of Sebastian Vettel.
He admits he could take 2021 off altogether.
"I have no idea what will happen next, but I need something that will motivate me to give 100 percent on every lap," said Perez, 30. "If I don't find this, I can take a year and see what options come next."
---
September 28, 2020
(GMM) Sergio Perez says he would "without a doubt" accept an offer to become Max Verstappen's teammate at Red Bull.
At Sochi, two weeks after his ousting from Racing Point became official, rumors swept the paddock that the Mexican driver had inked a pre-agreement with Haas for 2021.
The rumor indicated that the news could be made official this week.
"Nothing has been signed yet, but there is some progress," Perez said after Sunday's Russian GP.
"Let's see how things go. Neither myself nor the teams have any rush, so let's wait a bit."
Some sceptics of the Perez-Haas rumor indicated that the 30-year-old driver might not be interested in joining a small back-of-the-grid team like Haas.
"I need a project that motivates me to get up every morning, train and travel all over the world," Perez told the Spanish broadcaster Movistar.
It is notable, therefore, that another rumor is that Red Bull may be interested in signing Perez to replace Verstappen's struggling teammate Alex Albon.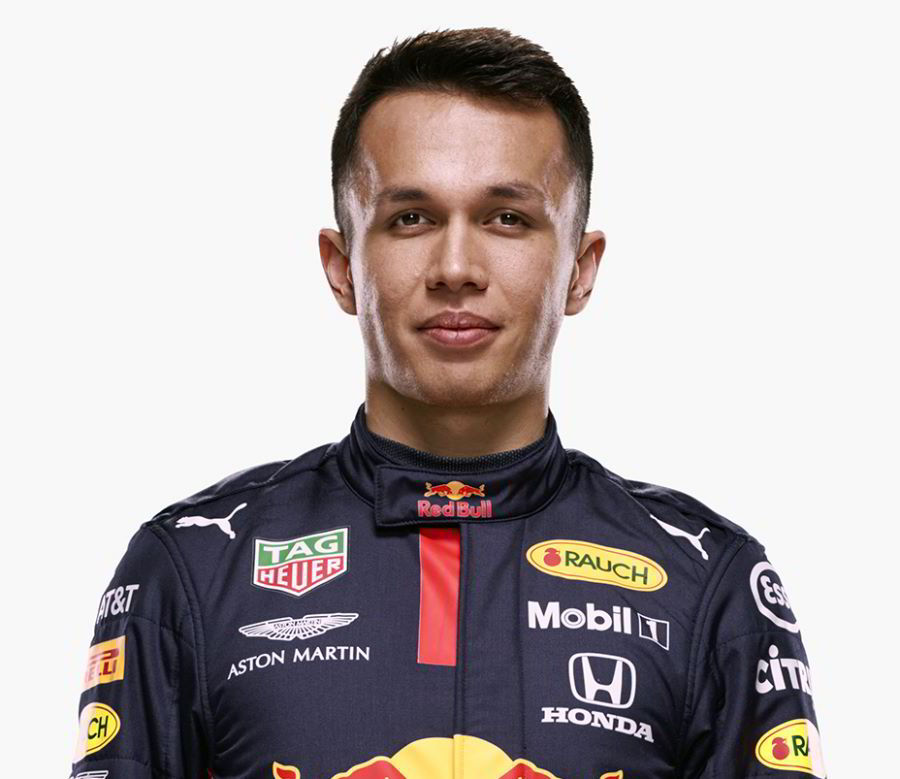 "Our intention is absolutely to retain our current drivers," Red Bull boss Christian Horner said when asked about Perez and also Nico Hulkenberg's availability.
"Alex is our preferred choice," he added. "Inevitably, you have to be aware of what other options are out there but our absolute preference and likelihood is to retain our existing driver lineup."
However, when asked about Red Bull, Perez made it clear that he would not hesitate to say 'yes' if an offer was made.
"Without a doubt," he said at Sochi. "It is a team that is definitely going to fight for championships in the coming years."
---
September 25, 2020
(GMM) Racing Point will switch from pink to green as it becomes Aston Martin for 2021.
"I think the cars will be in British Racing Green," said Lance Stroll at Sochi. "That will definitely look cool."
Stroll, whose father Lawrence owns the team, may be excited – but Sergio Perez is not.
Not only has he been ousted in favor of Sebastian Vettel, he will not have the same upgrade package that Stroll will be running in Russia.
However, there are rumors that an upgrade at the rear of the car is based on parts of the 2020 Mercedes, and both drivers will benefit from that.
"At least I get these new parts," said Perez.
But that doesn't mean the atmosphere is good for the Mexican at present, as he reveals that some team members "are starting to hide things from me".
Perez is also upset that the team seems to have leaked information about how the 30-year-old overheard Lawrence Stroll talking about Vettel as his successor weeks before the announcement.
"I'm disappointed that things like that come to light from the team," he said. "Things like that should stay between me and the team."
On Friday, he downplayed the tension with Racing Point, insisting that after seven years together, "there's no way we can finish on bad terms".
It is believed Perez's management and sponsors have already signed a preliminary contract with Haas for 2021.
"I think I will know which options are realistic in the next week or so," Perez said, "but I'll keep that to myself. It should stay between the team and me."
---
September 24, 2020
This rumor is upgraded to 'strong' today.
Sergio Perez has signed a preliminary contract to drive for the Haas Formula One team in 2021, according to Speedweek.com.
According to the Mexican, Racing Point is withholding information from him because he is leaving the team, and he fears the lack of transparency could prove costly.
"We are focusing on the eight races ahead," he told reporters in Sochi today. "It's going to be crucial that we deliver every single point, it is very important for the constructors' championship.
"We still can have the best season in our history, if we manage to finish third," he continued. "And I think we're all going to be very disappointed if we don't get that third place in the constructors' championship.
"Obviously since the news came out, some people inside the team tend to hide things, which I don't think is great," he admitted. "I think at the moment we just have to be as transparent as possible to make sure we achieve our goals, and make sure that we score as many points as we possibly can."
---
September 11, 2020
(GMM) Another driver's name has been added to the short-list at Haas for 2021.
Sergio Perez claims he only found out about his Racing Point-Aston Martin ousting on Wednesday, meaning he is joining the 'silly season' notably late.
But that is still extra competition for Haas' nervous current drivers, Kevin Magnussen and Romain Grosjean.
"I don't know what it will mean for Perez to be on the market now," Magnussen told BT newspaper at Mugello.
"I don't worry much about it but there is fierce competition in the driver market at the moment and you can never be sure of anything in Formula 1."
Haas boss Gunther Steiner does not hide that the small American team has "a lot of options" for 2021, having already said the three Ferrari juniors are among them.
But there is also Perez, Nico Hulkenberg, Daniil Kvyat and others – Steiner says his list now includes "almost ten" drivers overall.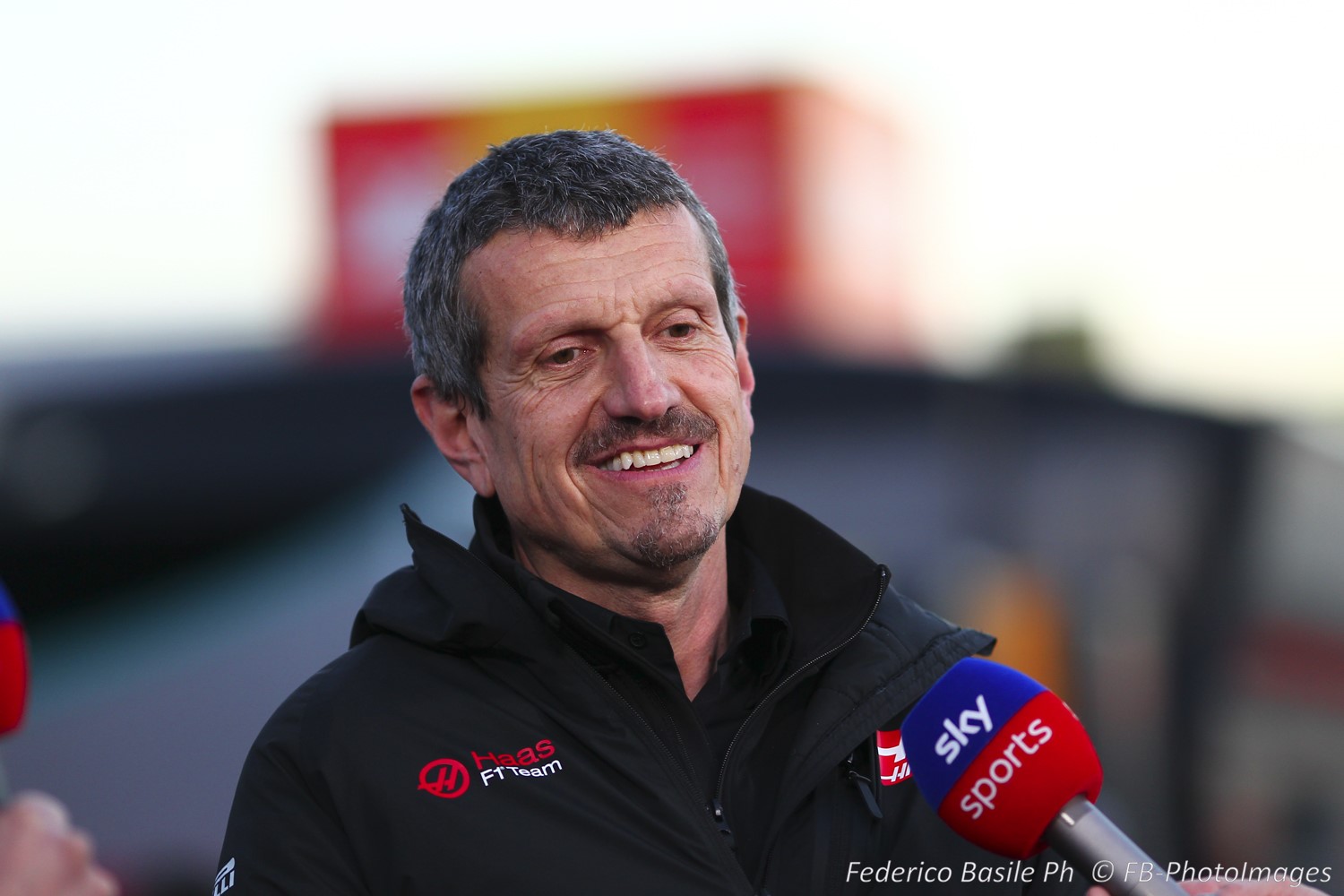 When asked about Racing Point refugee Perez on Thursday, Steiner said: "We talk to everyone. There were already many names on the table and the table is getting fuller every day.
"It's always good to have a choice."
Team owner Gene Haas, who does not attend many races, was at Monza a week ago and Magnussen revealed that the American will also be at Mugello.
"We have not scheduled a definite meeting yet," said the Danish driver, "but I think we should get started soon.
"I think the team knows what I can do, so this race will probably not be so crucial. But I always have to do well, and of course that's what I intend."
Meanwhile, Dr Helmut Marko denied that Perez is a candidate for either of the Red Bull teams, amid rumors of contact with Perez's manager Julian Jakobi.
"Christian Horner is in constant contact with Julian Jakobi," Marko admitted to motorsport-magazin.com. "But that is because Jakobi also works with our simulator driver Sebastien Buemi.
"We are not looking for a new driver at the moment," he added. "As long as Albon continues to progress, we don't need a new driver."
---
September 10, 2020
According to AutoRacing1.com sources, Sergio Perez is also eyeing a good full time ride in Formula E for next year.
Formula E is of interest to he and his backers because there he can also race in front of his fans in Mexico City.
Perez revealed that it was only on Wednesday that he received confirmation from Racing Point that he would be leaving, during a phone call from team owner Lawrence Stroll, who said the team was going in "another direction".
"Nobody told me anything, but I already knew and figured out a couple of things," Perez said. "Final confirmation came yesterday.
"It's fine. Seven years with the team, I know everything has a beginning and also an end. We still have nine races to make each other proud."
---
September 9, 2020
When Perez announced he won't be back with Racing Point next year he also said: "I don't have a plan B. My intention is to continue racing here [in F1], but that would depend on finding a project that motivates me to continue giving my 100 percent in each lap."
The only open seats appear to be one or two at Haas, and Albon's seat at Red Bull if Albon does not up his game soon.
The Mexican GP needs Mexican Sergio Perez in a competitive ride and this won't be overlooked by Liberty.
If Red Bull refuses to take Perez (they sell a lot of Red Bull in Mexico) then a likely landing spot is the Haas team as a seat is likely to open to replace Romain Grosjean and possibly even Kevin Magnussen.
---
August 17, 2020
Alexander Albon is under increasing pressure at Red Bull Racing. The Thai driver was lapped by Max Verstappen during the GP of Spain and after the race, Albon had no idea what this was about.
In two weeks' time, Albon will return to the place where he had the chance of a lifetime in 2019. The Belgian Grand Prix in 2019 was the scene of the change between Albon and Pierre Gasly, but the struggles are similar for Red Bull's second choice driver. Gasly is performing well at AlphaTauri, whereas Albon has struggled to truly make an impact despite his statistics being better.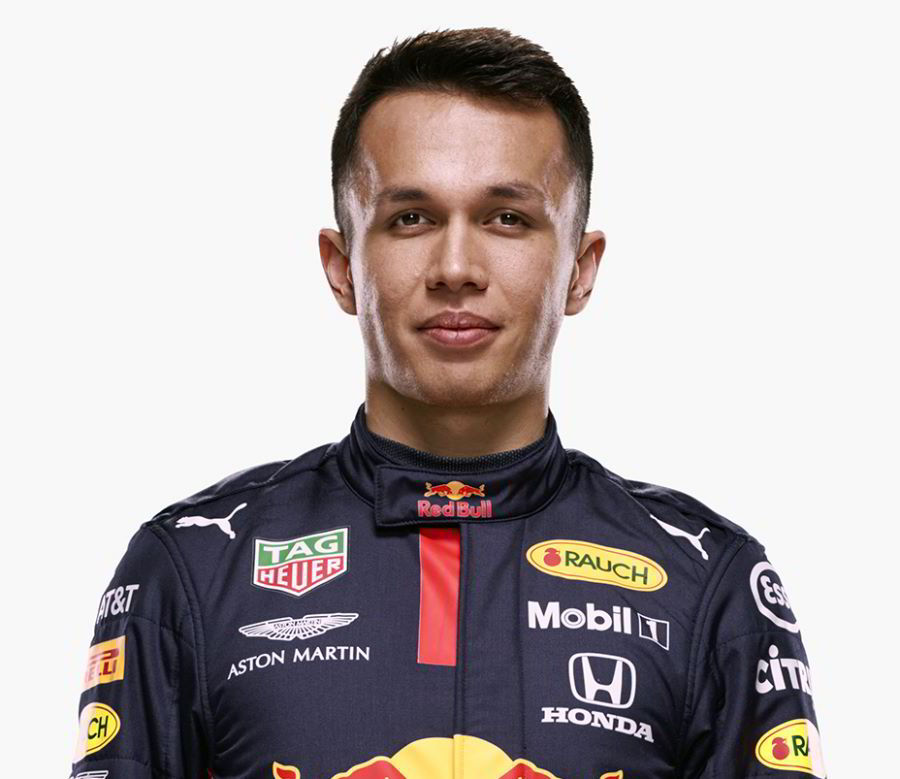 The onboard radio after the race speaks volumes. Albon has no idea what's going wrong and wants to put right. "I really don't know what I could do better with my tires. That back keeps sliding in all directions," Albon explained. When his engineer quietly reads the top ten, Albon doesn't need to know anything about it.
'We have to take a look at it. I just don't know how I can go any faster."
---
07/30/2020 (GMM) A familiar face is returning to the F1 paddock to help Alex Albon get up to speed.
Having been promoted to the senior Red Bull team mid-way through his debut season last year, the British-born Thai driver is still struggling to keep up with Max Verstappen.
It means speculation is swirling about the 24-year-old potentially losing his seat for 2021.
"If Red Bull is smart, they would put Sergio Perez in the other car next to Verstappen," former F1 driver Giedo van der Garde told racingnews365.nl.
Indeed, Mexican Perez is tipped to lose his Racing Point seat to Sebastian Vettel.
"He (Perez) is better than Albon," van der Garde charged. "You can see it especially in qualifying, in which he (Albon) is invariably half a second off Max.
"I think Perez has the speed to chase Verstappen, and that would help him. You saw that when Daniel Ricciardo was his teammate," he added.
However, Red Bull is clearly not giving up on Albon yet. From this weekend's race at Silverstone, he will have a new race engineer – Simon Rennie.
Rennie was Mark Webber's engineer in 2013 before working with Ricciardo until 2018. Last year, Rennie opted for a factory-based role.
Mike Lugg, who until now has been Albon's engineer, will be relegated to the factory at Milton Keynes.
"As a team we are committed to maximizing the performance of the RB16 and our drivers as we continue our championship campaign in this shortened and condensed season," Red Bull said in a statement. Read about 3 Ways NASCAR and F1 are similar