Did Racing Point Copy the Mercedes or did someone slip them the plans?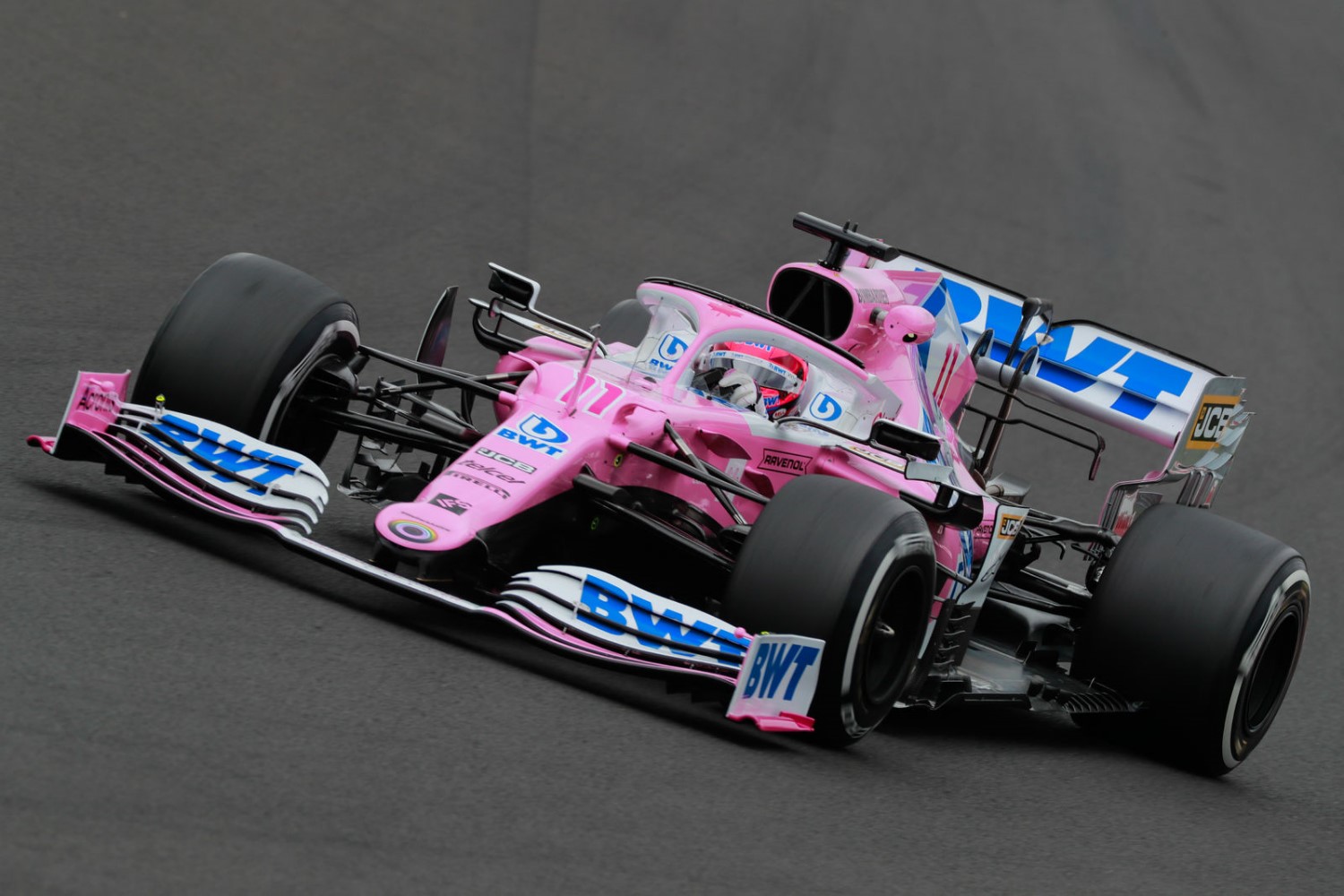 The Racing Point 'pink' Mercedes performs so well to just be a copy made from photographs. Liberty wants to reduce costs for teams and letting customers buy year old cars is one way to do that. So is the FIA turning a blind eye to what Racing Points has done? It certainly performs like a year old Mercedes – better than all the 2020 cars on the grid except Mercedes.
Martin Brundle, in an interview with Autosport, says what everyone is thinking – did Racing Point copy last years Mercedes so well that they were able to understand the design concepts and get the car to work so well, or did someone like Toto Wolff, who has now invested in Aston Martin (Racing Points new name in 2021) slip them all the design drawings for last years Mercedes?
Ex-F1 driver and current Sky Sports F1 pundit Brundle said it was "difficult to believe" Racing Point had managed to copy the 2019 Mercedes so well and understand it enough to make it work.
"To replicate a car that works, it is stretching my imagination on that," Brundle said in an interview with Autosport.
"Having said that, they do buy – in a legitimate way – the engine and gearbox, which fixes your rear suspension, pick-up points, and suspension elements.
"They buy everything they can.
"There's an awful lot of reference points on the car that they legitimately buy.
"And it's just there are bits underneath aero parts and all that. When they created this, they had to finesse it.
"So they've done an extraordinary job."
"We're right to question it, as journalists," Brundle said.
"The FIA have been to see it. I'd imagine if you do a scan of last year's Mercedes and this year's Racing Point, that would verify that, but then I'm told the FIA have looked at all of that. And they're satisfied.
"I don't think it's for me to say. I absolutely will not use emotive words like cheating, or whether information has been passed.
"That would be illegal under the regulations. I don't think they want to or dare do that.
"It's incredulous that the car works so well, but then it's a good little team.
"The bottom line is if the FIA say they've checked out completely, and Mercedes and Racing Point say 'we worked under particularly the 2019 regulations, when this car was conceived,' what can we do?
"Apart from keep asking the questions like you've asked me. If they're trying to pull the wool over our eyes, we'll find out eventually, as has happened with Ferrari last year."