Lewis Hamilton walked off with Max Verstappen's 1st place trophy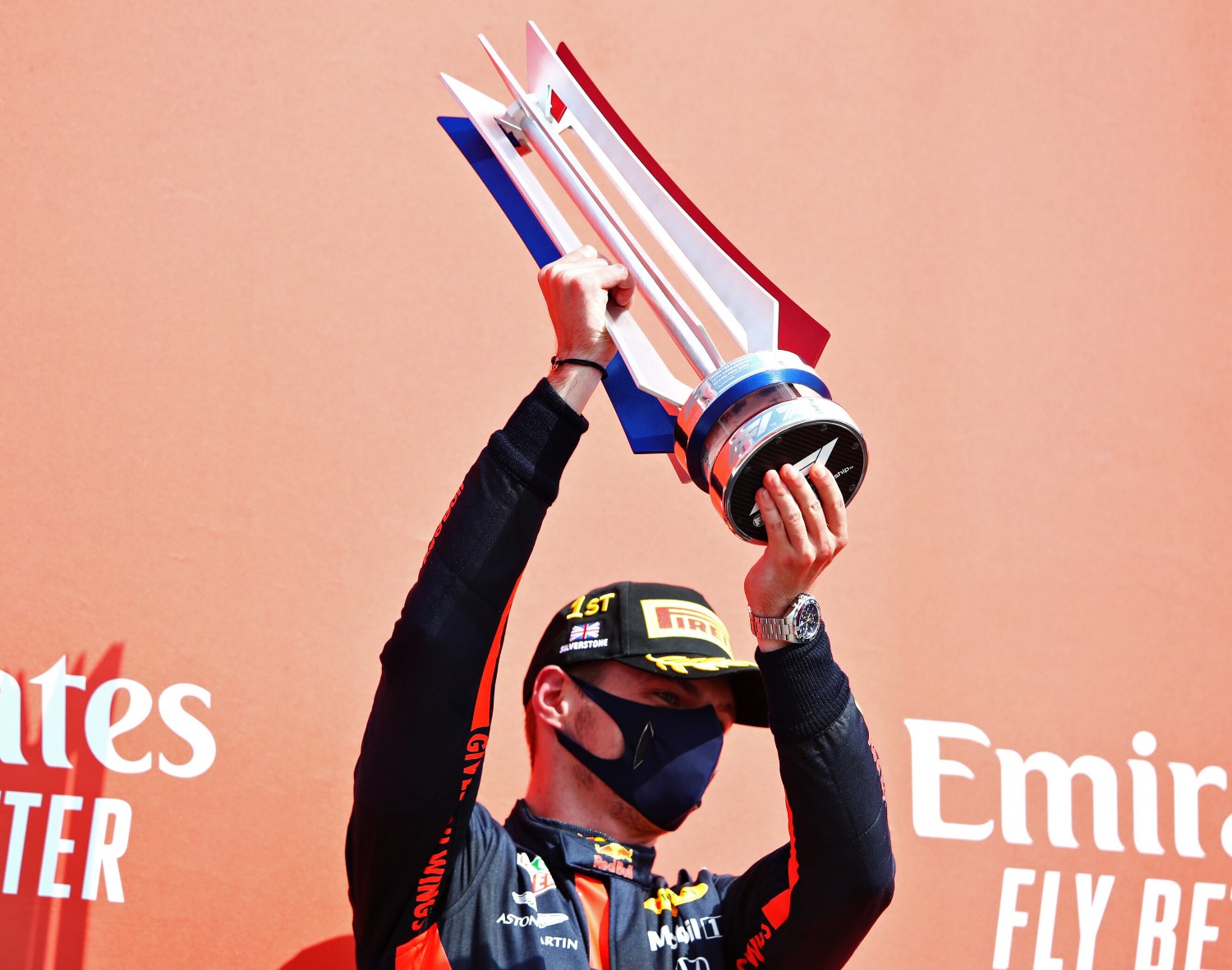 Lewis Hamilton thought the 1st place trophy was his and walked off with it
Lewis Hamilton is so used to winning Formula 1 races that he walked off with the trophy earned by Max Verstappen in Sunday's Emirates GP at the Silverstone Circuit in England.
For the first time since teammate Valtteri Bottas won the 2020 Formula 1 season opener at the Red Bull Ring, Mercedes' Lewis Hamilton was not the winner.
Those laps led came due to him staying out on his tires after his rivals had come into the pits.
Verstappen led a race-high 29 laps while Bottas led the other 13 after starting from the pole position. The trio exchanged the lead six times, with four having been counted as official lead changes.
Verstappen's pass of Bottas after making a pit stop for medium tires was the first on-track pass for the lead through the season's first five races.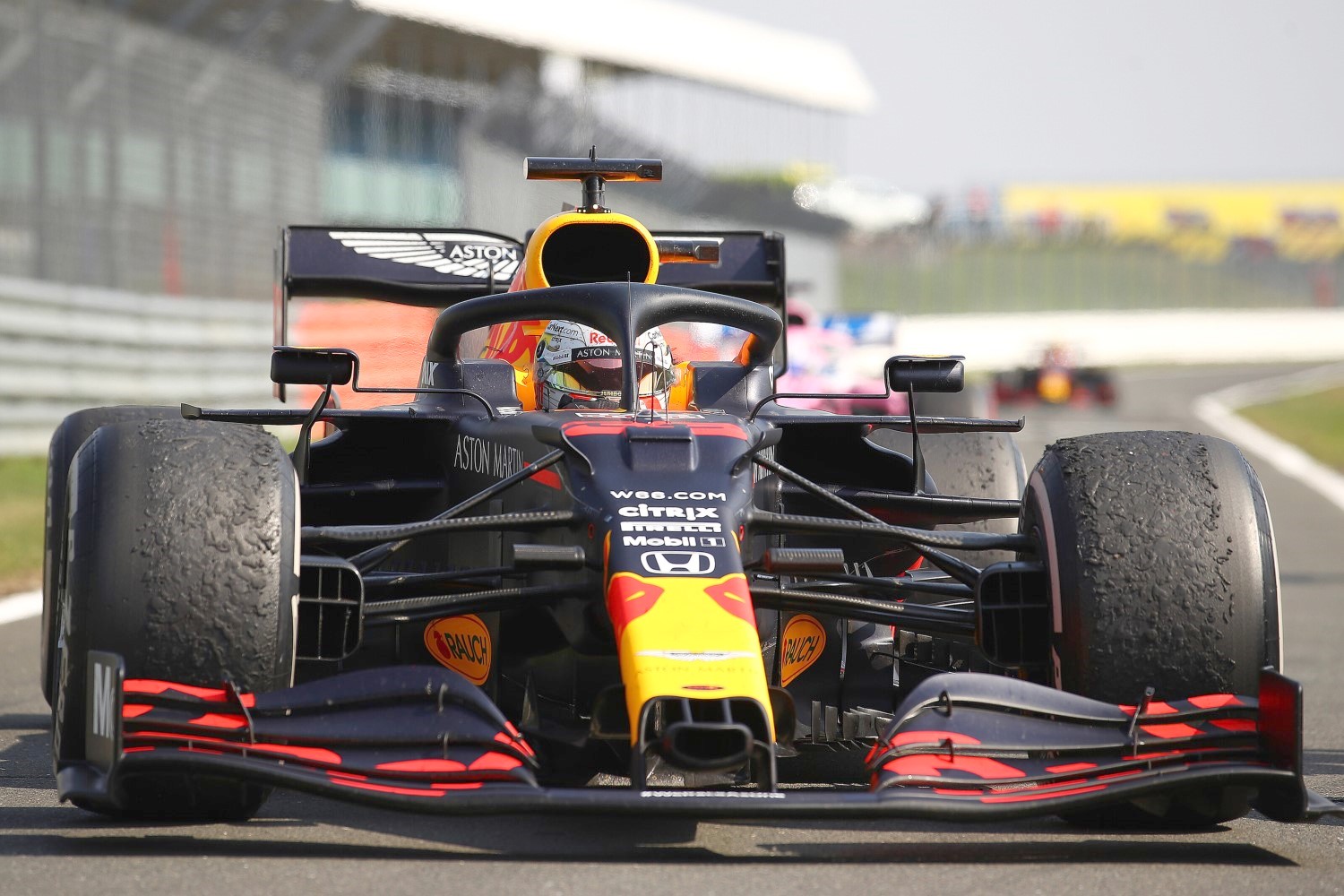 Verstappen's pass of Bottas for the lead was the first on-track pass for the lead in F1 this year. Like floats in a parade, F1 is follow-the-leader