Hamilton leads another Mercedes 1-2 in Spanish GP Practice 2
Lewis Hamilton driving the #44 Mercedes easily topped the 2nd practice session for the Spanish GP in Barcelona. Hamilton's time of 1m16.883s was 0.287s ahead of his teammate Valtteri Bottas in the #77 Mercedes.
While Mercedes can manage their tires and extract the best from them over one lap it seems, race distance is a different prospect altogether.
Once again Max Verstappen was 3rd quick, this time 0.821s behind.
Over one lap we are clearly lacking to Mercedes, but in the long runs the car felt pretty nice to drive," said Verstappen. "The tires are okay, it's manageable. I would prefer the softer compounds… 
Daniel Ricciardo was 4th for Renault ahead a surprise Romain Grosjean for the Haas team. Grosjean must be worried about keeping his ride as he was quick before suffering a loss of power.
An interesting session there, with the drivers having to contend with extremely high track temperatures. how the Pirelli tires would cope was one of the big talking points, and it certainly looks like the medium compound is the preferred choice for the race.
Plenty of drivers ran wide, losing grip through the high-speed corners, and Bottas went through the gravel at least once, luckily for him with no real damage done.
Quotes
Lewis Hamilton
It's definitely been quite tough out there today. I don't think I've ever been to Spain when it's been this hot. The weather is beautiful, but it's tricky for the car and very tough on the tyres as well. It's also been quite windy and that can make it difficult out there, but it's a good challenge. It's been a positive day, particularly the second session which went better for me. We didn't see any blistering, the tyres felt OK and the long runs didn't look too bad, but we also didn't see any blistering last Friday, so we'll have to remain careful. We'll debrief this evening and see where we stand and what we can do to improve. The Red Bulls look very close to us on the long runs, so we can expect another close race here.
Valtteri Bottas
It's been a good day for us, and we've gained plenty of learnings. It's a nice feeling to be back on track here and feeling the improvements of the car since we were last here, back in pre-season testing. The car felt good out there, but obviously there's some fine-tuning to do. The morning session was a bit better for me today than the afternoon. I struggled with some understeer at the beginning of FP1, but that was quite easy to fix, and it felt a lot better by the end of the session. We did long runs on all of the tire compounds today and I didn't experience any blistering, so there will be lots of learnings for us to look into in order to really maximize tire performance here. We're looking strong but the main thing will be Sunday with these temperatures and whether we can keep these tires in a good condition.
Andrew Shovlin
It's been pretty hot here today with the air temperature around 30°C and the track around 50°C. Our program was fairly standard, mainly trying to learn about the tires in the hot conditions. Our single-lap pace looks promising, we seem to be getting the Soft tire to work fairly well in particular. The long-run is more of a challenge and the area we need to work on tonight. The story looks similar to recent races; we're reasonable compared to all cars except Verstappen – with him it looks very close. The strategy options are fairly open here both with the number of stops and start tire – as such it's important that we can find a bit more pace before Sunday.
Max Verstappen
"The car was performing quite well and overall it was a positive day. Over one lap we are clearly still lacking to Mercedes but on the long runs the car felt nice to drive which is of course what is important for the race. We are using the hardest tire compounds here which is different to last weekend. I would maybe have liked the softer tires (laughs) but that is not for us to choose, the tires are manageable and it is pretty hot out there! I expect in Qualifying that Mercedes will still have the edge as they are very fast but who knows in the race. I felt quite good today so let's see if I feel the same on Sunday when it matters."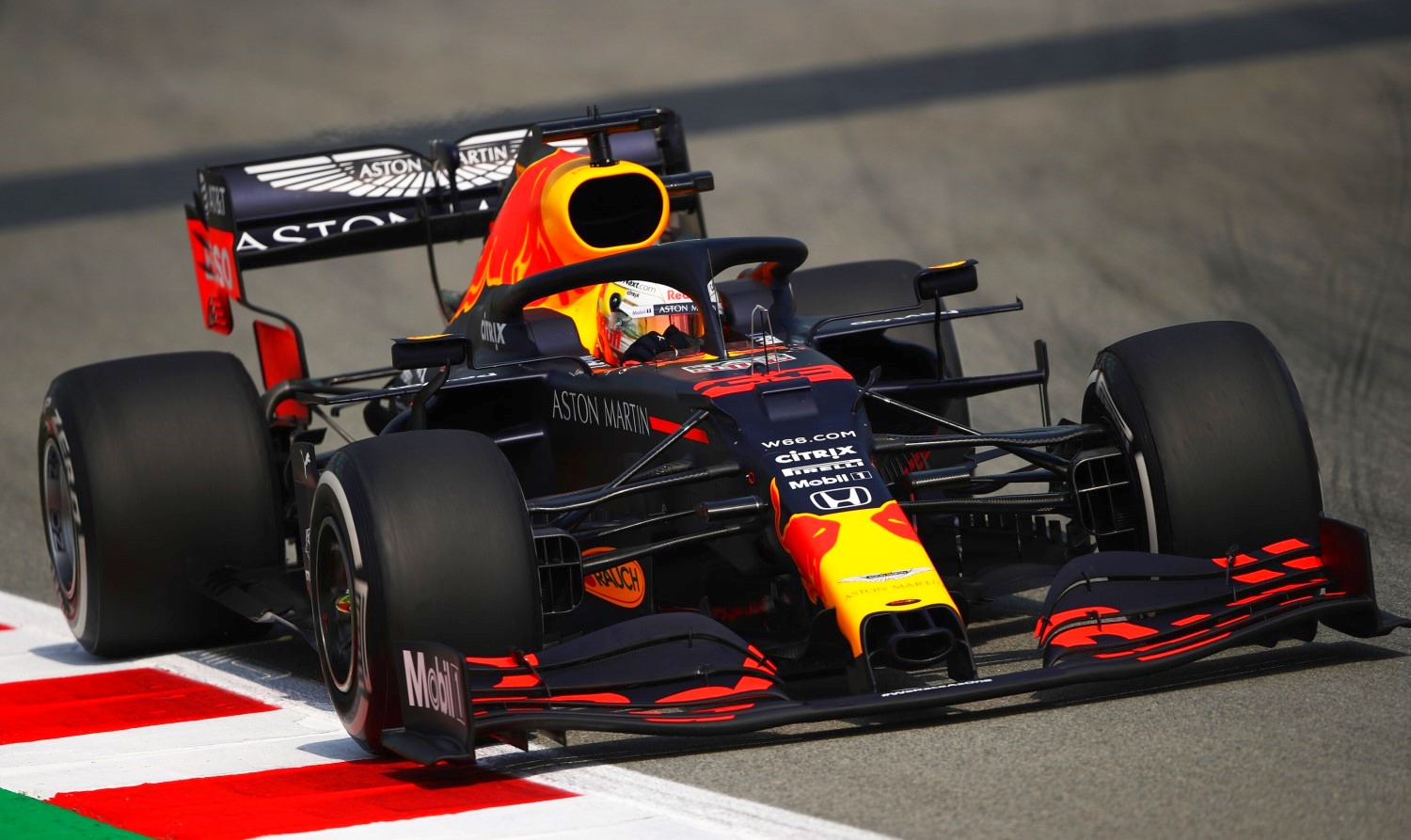 Alex Albon
"I felt pretty comfortable with the car in FP1 and I think we found a good direction in that session. We tried a few things in FP2 that didn't quite go the way we wanted them to but that's what Friday's are for, seeing what works and what doesn't. We'll have a look at the data this evening to see how we can maximize our performance tomorrow. The tire degradation today felt okay compared to last weekend at Silverstone, saying that, it's tricky out there with track temperatures at around 48 degrees so there will be a lot of tire management on race day, that's for sure!"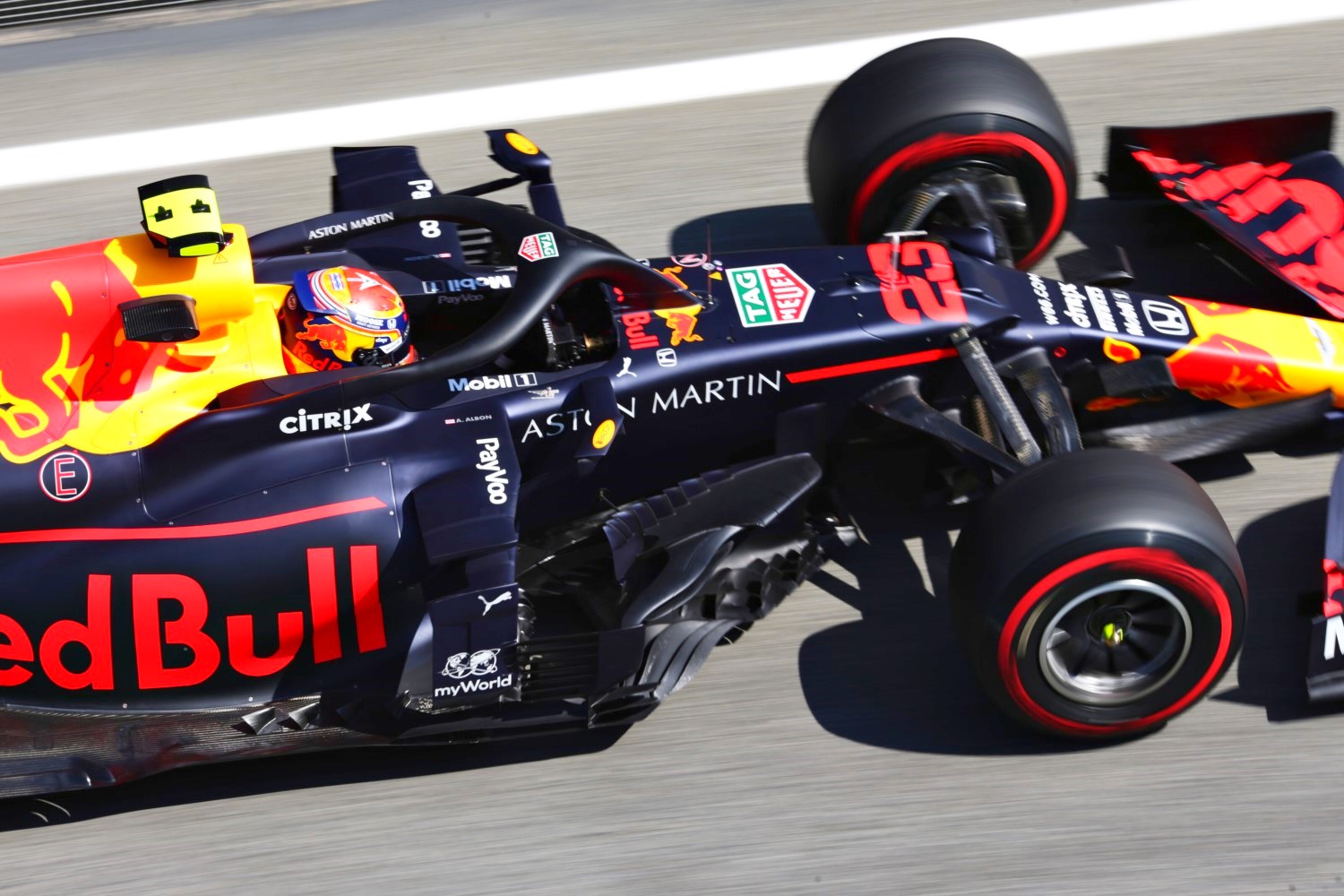 Charles Leclerc
"It has been quite a good day, once again better than expected, which is positive. Our quali pace was good, even though there's still some work to do here and there to improve, so I am confident we can extract the maximum out of the car in quali and if I manage to get the balance where I want it to be we can have a pretty good result.
Also, the race simulation we did went fairly well. We have a lot of data on this track from winter testing, but it's very difficult to compare it with the data we gathered today in such different conditions. With regards to the heat, out on track is not that hard because at least there's some air, but when you are in the garage it's like being in a sauna!"
Sebastian Vettel
"It was a mixed day: I was reasonably happy in terms of our one lap pace, even if in the afternoon I struggled a bit more to put the laps together. However generally I have a better feeling with the car. Today we tried a few things, and we have learned some things we can use tomorrow. Let's see where we are after quali. In terms of race pace we should be quite okay, but obviously there is still some work to do. In particular, managing the tires will be key and with the high temperatures expected to continue, this will be far from easy."
Practice 2 Results
| | | | | | | |
| --- | --- | --- | --- | --- | --- | --- |
| POS | NO | DRIVER | CAR | TIME | GAP | LAPS |
| 1 | 44 | Lewis Hamilton | Mercedes | 1:16.883 | +0.000s | 37 |
| 2 | 77 | Valtteri Bottas | Mercedes | 1:17.170 | +0.287s | 38 |
| 3 | 33 | Max Verstappen | Red Bull Racing Honda | 1:17.704 | +0.821s | 33 |
| 4 | 3 | Daniel Ricciardo | Renault | 1:17.868 | +0.985s | 34 |
| 5 | 8 | Romain Grosjean | Haas Ferrari | 1:18.133 | +1.250s | 29 |
| 6 | 16 | Charles Leclerc | Ferrari | 1:18.147 | +1.264s | 35 |
| 7 | 55 | Carlos Sainz | McLaren Renault | 1:18.214 | +1.331s | 33 |
| 8 | 11 | Sergio Perez | Racing Point Mercedes | 1:18.293 | +1.410s | 39 |
| 9 | 31 | Esteban Ocon | Renault | 1:18.303 | +1.420s | 40 |
| 10 | 10 | Pierre Gasly | AlphaTauri Honda | 1:18.312 | +1.429s | 40 |
| 11 | 18 | Lance Stroll | Racing Point Mercedes | 1:18.357 | +1.474s | 39 |
| 12 | 5 | Sebastian Vettel | Ferrari | 1:18.404 | +1.521s | 36 |
| 13 | 23 | Alexander Albon | Red Bull Racing Honda | 1:18.491 | +1.608s | 35 |
| 14 | 4 | Lando Norris | McLaren Renault | 1:18.506 | +1.623s | 38 |
| 15 | 26 | Daniil Kvyat | AlphaTauri Honda | 1:18.642 | +1.759s | 39 |
| 16 | 20 | Kevin Magnussen | Haas Ferrari | 1:18.761 | +1.878s | 36 |
| 17 | 7 | Kimi Raikkonen | Alfa Romeo Racing Ferrari | 1:18.900 | +2.017s | 42 |
| 18 | 99 | Antonio Giovinazzi | Alfa Romeo Racing Ferrari | 1:18.964 | +2.081s | 40 |
| 19 | 6 | Nicholas Latifi | Williams Mercedes | 1:19.155 | +2.272s | 32 |
| 20 | 63 | George Russell | Williams Mercedes | 1:19.391 | +2.508s | 38 |