Rumor: Honda driver Yuki Tsunoda eyes Alpha Tauri seat
(10th Update)
This rumor is finally upgraded to 'fact' with today's announcement.
---
December 7, 2020
Yuki Tsunoda is poised to be confirmed as an AlphaTauri Formula 1 driver after guaranteeing himself a Superlicense by winning the next to last Formula 2 race of the season Saturday in Bahrain.
There has been no official confirmation of Tsunoda's place at AlphaTauri for 2021.
---
October 31, 2020
In an interview with Sky Germany after qualifying, Red Bull's advisor Helmut Marko let slip that Gasly would be joined by a "very young driver" at the team next year.
When asked if that driver was Yuki Tsunoda, Marko replied: "You can see it this way".
---
October 20, 2020
This rumor is upgraded to 'strong' today.  Dr Helmut Marko has confirmed that Yuki Tsunoda is on course to make his Formula 1 debut in 2021.
It is an open secret that the 20-year-old Japanese, a F2 front-runner promoted by both Honda and Red Bull, is a leading candidate to move onto the grid next year with Alpha Tauri.
He recently had a seat fitting ahead of his forthcoming post-Imola GP test, which will give him the 300kms of running that qualifies him for a super license.
When asked about whether any Red Bull junior drivers are ready to enter F1, Marko told Sky Deutschland: "There is only one candidate and that's Yuki Tsunoda.
"He should drive for Alpha Tauri. All he has to do is obtain the necessary amount of points for a super license," Marko added.
As for the senior Red Bull team, Marko continues to insist that Alex Albon will remain Max Verstappen's teammate "if he can continue to develop and progress".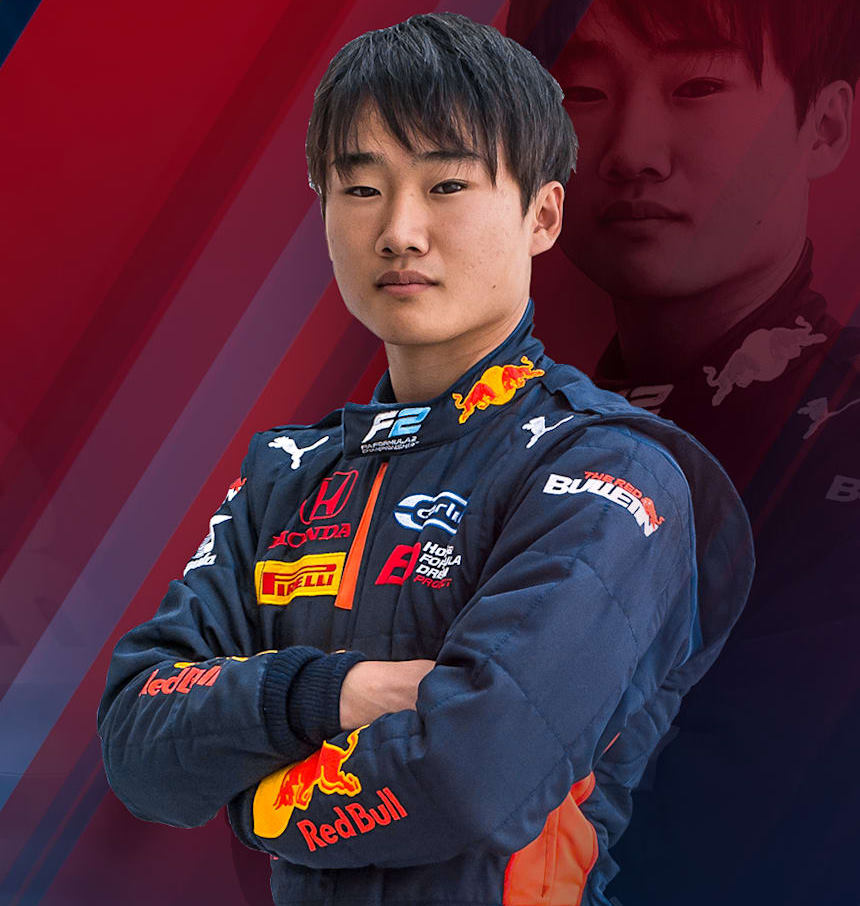 "In fast corners he is at Verstappen's level, there are only a couple of corners where he loses a lot of time.
"But if you don't know when and where this happens, then this is a factor of uncertainty that we cannot afford when we are fighting for the title," said Marko.
"If Albon does not live up to expectations, we will have to look outside our team and then Perez and Hulkenberg come into play." (GMM)
---
October 14, 2020
Red Bull junior Yuki Tsunoda will make his Formula 1 test debut at Imola next month with AlphaTauri.
AlphaTauri confirmed on Twitter on Wednesday that Tsunoda would get his first F1 test at Imola on November 4th following the Emilia Romagna Grand Prix the previous week.
The Japanese driver underwent a seat fitting at AlphaTauri's Faenza factory.
That first taste of an F1 car 👌

We have @yuki_TY0511 with us in Faenza for a seat fit! 👊
Getting prepped for a previous car outing at Imola on the 4th of November 🤙#AlphaTauri #F1 pic.twitter.com/tmKn2q4BbQ

— Scuderia AlphaTauri (@AlphaTauriF1) October 14, 2020
---
October 10, 2020
(GMM) Yuki Tsunoda may still be on track for a Honda-fuelled debut in Formula 1 next year.
Prior to the Japanese manufacturer's shock decision to quit the sport, Japanese F2 star Tsunoda was considered a front-runner to replace Daniil Kvyat in 2021 at Alpha Tauri.
"Personally, I don't think our leaving has any impact there," said Honda's Masashi Yamamoto when asked if the rumored deal may now be off.
Tsunoda is a member of Red Bull's driver program, but he is also strongly backed by Honda.
Team boss Franz Tost confirmed at the Nurburgring that the 20-year-old is still scheduled to do the young driver test for Alpha Tauri in Abu Dhabi.
"This has nothing to do with the decision from Honda that they will not continue after 2021," Tost insisted.
"The philosophy at Red Bull is always about performance and Yuki is doing a really good job. But we will see what Red Bull decides regarding their drivers for 2021."
---
October 6, 2020
This rumor is downgraded to 'speculation' today.
Now that Honda is leaving as Red Bull's engine partner, the chance of a seat in Formula 1 for Yuki Tsunoda seems to be much smaller. Perhaps as a 1-year deal.
Now that Honda will leave Formula 1 at the end of 2021, it remains to be seen how much value Tsunoda still has. Maybe Kvyat will be allowed to stay or Alexander Albon will be returned to AlphaTauri and Nico Hulkenberg and Sergio Perez will get the chance to go next to Verstappen. However, there now seems to be another player on the market – Nikita Mazepin, son of a Russian Billionaire.
---
October 1, 2020
(GMM) Honda is in talks with Dr Helmut Marko about the potential 2021 Formula 1 debut of Japanese driver Yuki Tsunoda.
As time races on, it appears increasingly clear that the 20-year-old Honda-backed Formula 2 driver will replace Daniil Kvyat at Alpha Tauri next year.
"As he is clearly in Pierre Gasly's shadow, Kvyat – with more than 100 races to his name – surely cannot be chosen over Yuki Tsunoda," the French weekly Auto Hebdo predicts.
Italy's Corriere dello Sport agrees: "Kvyat will fall prey to Yuki Tsunoda for 2021."
Honda's F1 boss Masafumi Yamamoto does not deny that he is currently in talks with Marko, the architect and boss of Red Bull's driver program.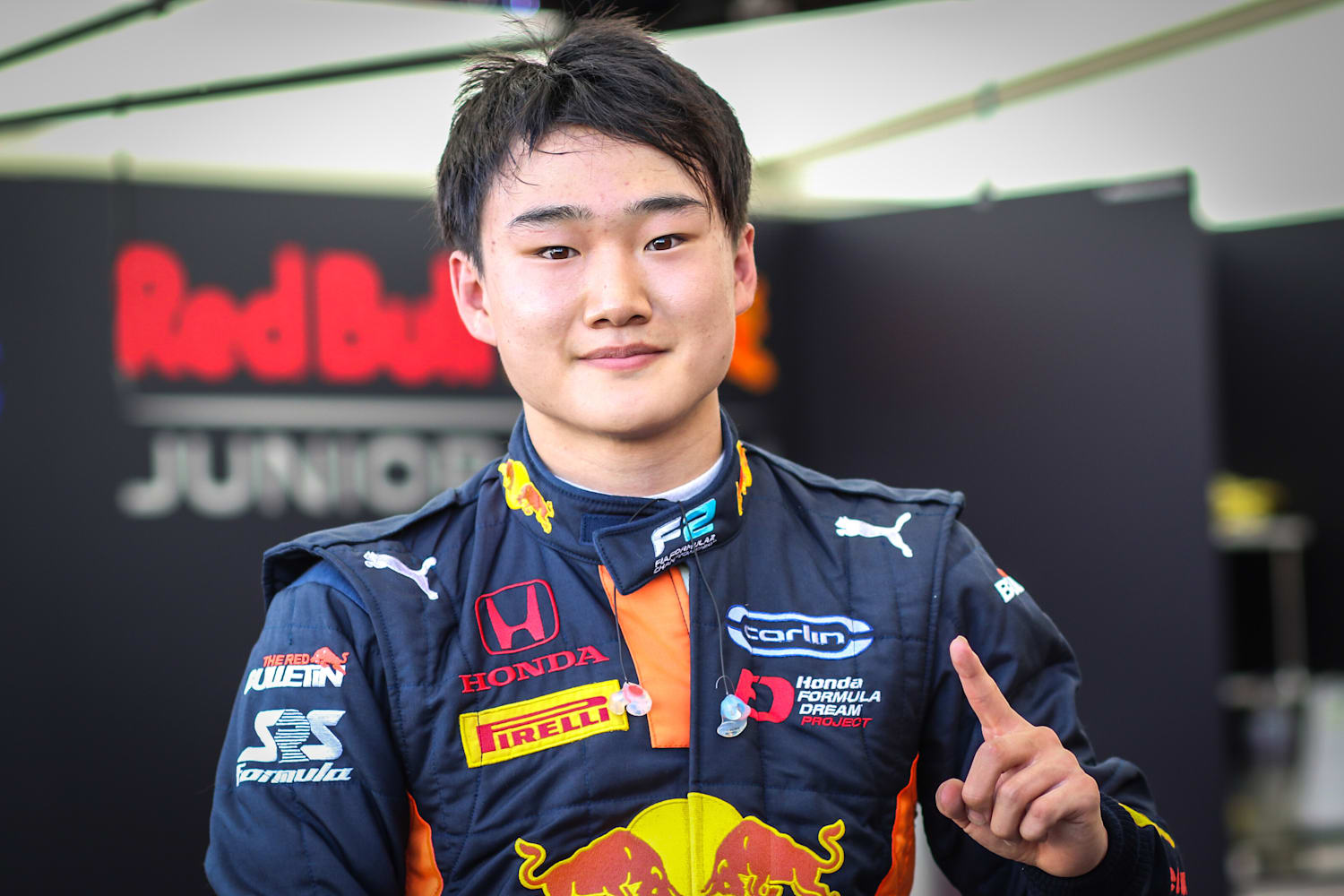 "I spoke to Marko after the race in Russia and he said it was a shame that the second race was red flagged. As a result, he (Tsunoda) is now third in the championship," he told the Japanese source as-web.jp.
As for whether news about Tsunoda's F1 promotion is now imminent, Yamamoto answered: "We do not expect an announcement immediately after Russia.
"But it is already October and I am busy talking to Marko about the possibilities," he added. "However, there is not yet a conclusion even if Marko is a big fan of Tsunoda."
---
September 2, 2020
(GMM) Yuki Tsunoda is shaping up as the most likely rookie on Formula 1's 2021 grid.
The 20-year-old Japanese, who won the Formula 2 feature race at Spa Francorchamps, is strongly backed by Honda as well as Red Bull's famous driver program.
"We are waiting for a Japanese driver in Formula 1, and we are watching him with excitement," said Honda's F1 technical boss Toyoharu Tanabe.
As it stands, with Red Bull hailing Pierre Gasly's progress, the most likely scenario is that Alpha Tauri ousts Daniil Kvyat and replaces the Russian with Tsunoda.
Alpha Tauri boss Franz Tost admits that Tsunoda is "in a good situation" in terms of making his F1 debut in 2021.
"It all depends on how he will do in the next races, because he needs a super license," said the Austrian.
"The final decision will be taken by Red Bull. This usually happens in September or October," Tost added.
Honda's Tanabe, referring again to Tsunoda, continued: "It's great that the Formula 1 teams are watching his performances. I hope he will continue in the same spirit and then get a place in F1."
---
September 2, 2020
This rumor is upgraded to 'strong' today. AlphaTauri boss Franz Tost has confirmed that Formula 2 racer Yuki Tsunoda (with backing from Honda) will drive for the team at the Abu Dhabi rookie test in December with an eye toward a full time seat in 2021.
Tost also suggested that the Japanese driver is in the frame for a race seat next year, should he qualify for a superlicense and Red Bull decide to promote him.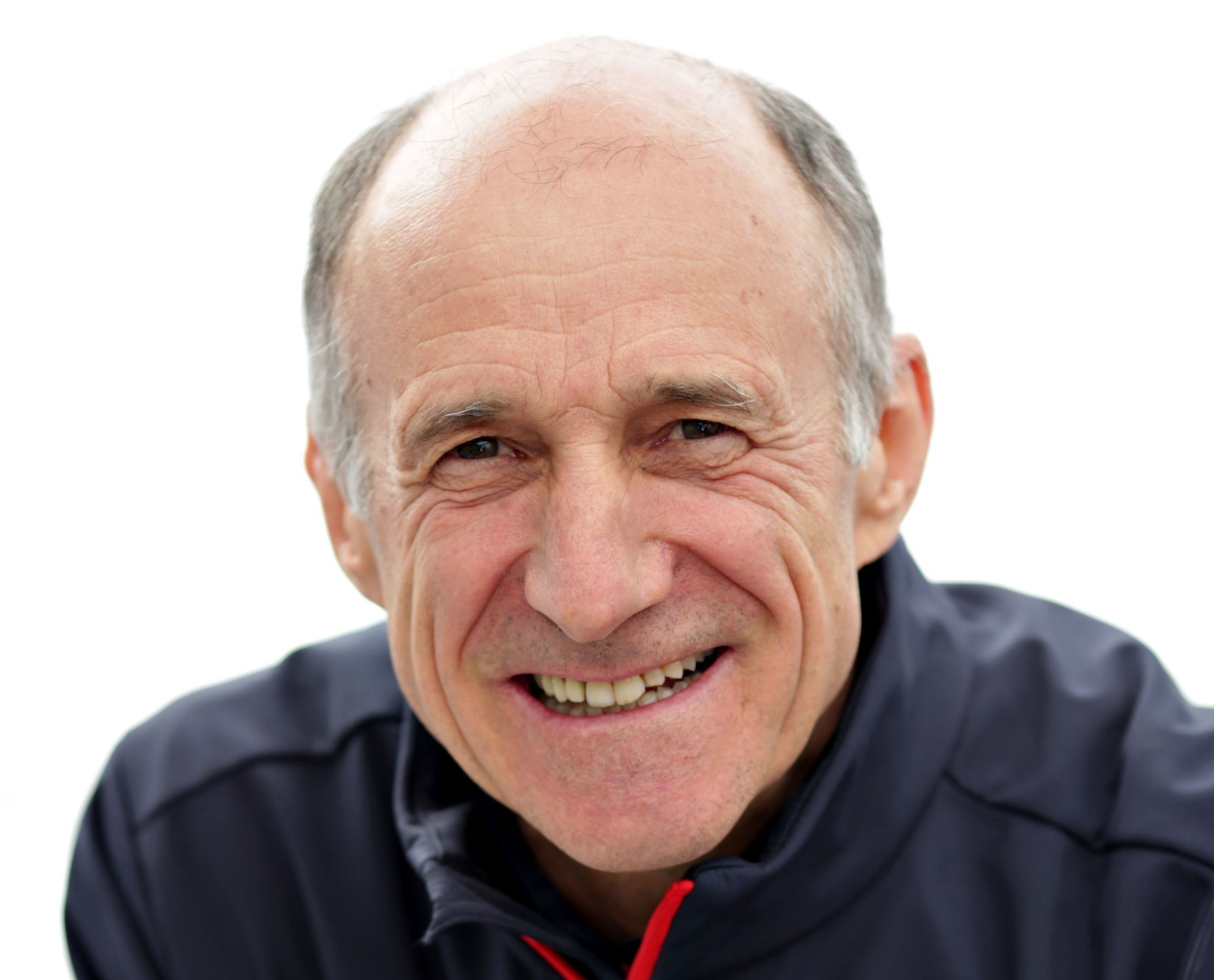 "I'm not only impressed with his driving in F2, I was impressed with him last year in F3 as well and the years before," said Tost.
"He is a high-skilled driver, and he has all the ingredients together to become a successful F1 driver.
"For sure, he will test for us in Abu Dhabi at the young driver test.
"Whether he will drive for us next year or not, this is being decided by Red Bull and it depends also whether he gets a superlicense.
"If he continues like now then he will be within the first three or four drivers in the F2 championship and it shouldn't be a problem to receive the superlicense, and the rest then we will see."
Red Bull motorsport boss Helmut Marko has also praised Tsunoda recently.
"It has been written that there are no more new juniors, but we have Yuki Tsunoda, who is doing great in his first year in F2," he told Autosport.
"He had two technical failures. Without them, he would have as many points as [Robert] Shwartzman."
---
August 15, 2020
(GMM) A clear front-runner for an Alpha Tauri seat in 2021 has emerged.
Honda-linked Formula 2 driver Yuki Tsunoda, 20, is sixth overall in his first Formula 2 campaign this year.
After winning an F2 race for the first time at Silverstone, the Japanese said: "For sure I need lots of wins and above all more consistency.
"Hopefully I can get that and lots of points in the championship and then hopefully I can get a seat in 2021 with Alpha Tauri," Tsunoda added.
In Barcelona, Alpha Tauri team boss Franz Tost was asked about Tsunoda's comments and progress.
"First of all, Red Bull and Honda support Tsunoda because he is a very talented driver," he said.
"Last year he showed his skills in Formula 3, and this season he was leading in Austria but then due to problems with radio communication he finished second.
"But last weekend Yuki won the race because he is constantly improving his results and gaining experience," Tost added.
"I do expect that, sooner or later, he will sit at the wheel of the Alpha Tauri."